Interlocking Gym Mats - ShokLok Rubber Tiles
By Paige Cerulli Created: February, 2017 - Modified: March, 2023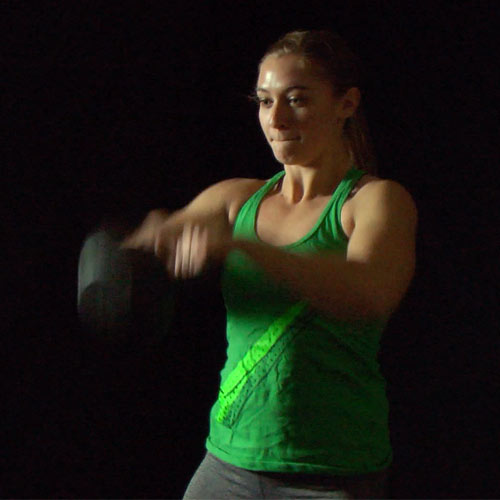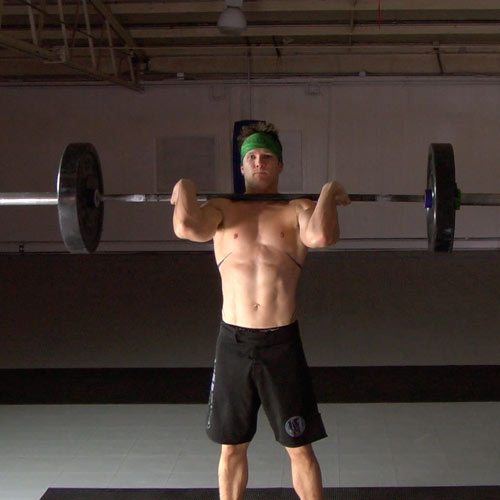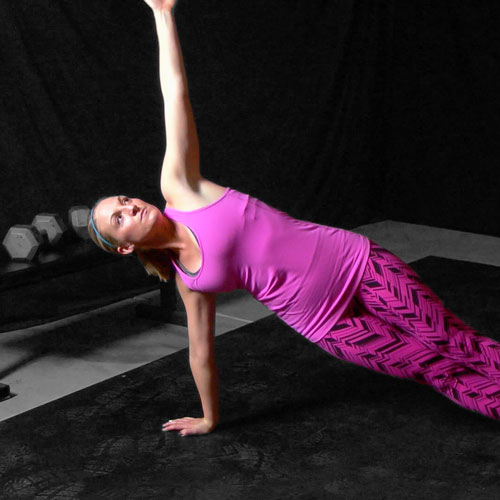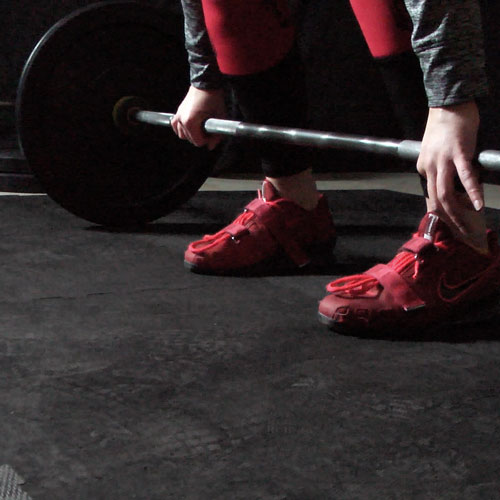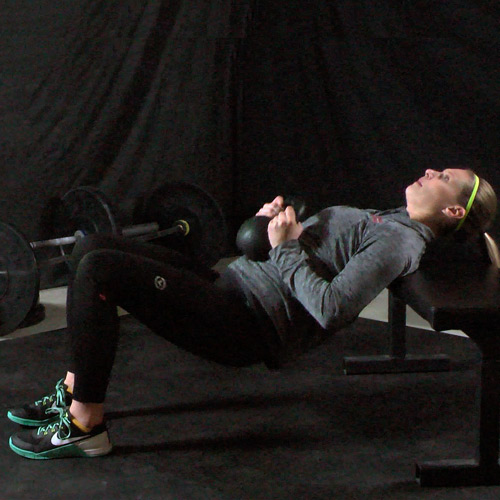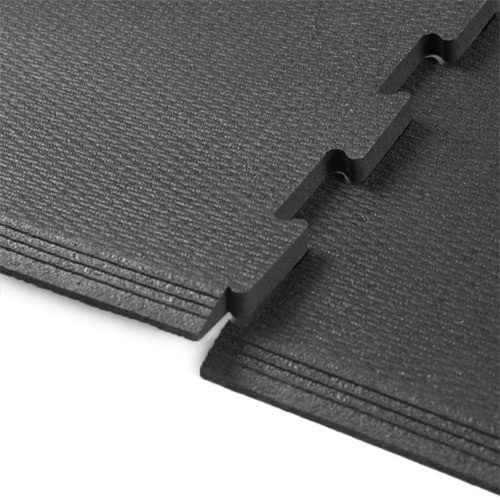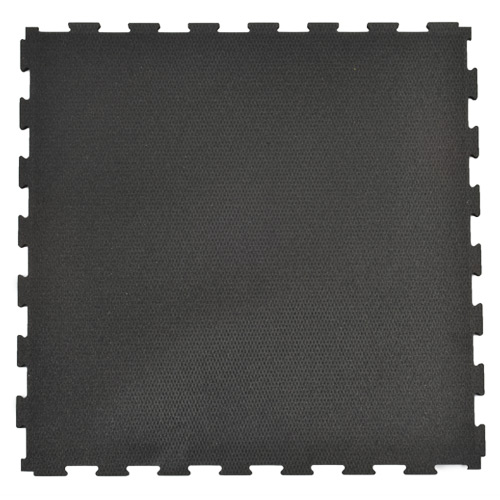 If you want to reduce the noise and vibration of your commercial gym space or have been planning to convert your basement or garage into your own home gym, interlocking gym floor tiles can help. The highly-durable ShokLok tiles feature a waffle bottom design that helps to minimize vibration and reduce noise, so you can focus on your workout without all of those distractions. The tiles are gentle on the skin and highly comfortable, too.
These mats add durability and comfort to any flooring surface, whether you're installing them over concrete or laying them over another rubber surface. Versatile enough for home use and commercial applications, these tiles are easy to install and are sure to become a favorite in your workout space.
Ways to use interlocking gym floor tiles
You can use interlocking gym floor tiles in many different ways. These tiles can make a great addition to a professional gym, and when laid over existing flooring, they add extra durability and protection for those high-traffic, in-demand areas.
These tiles are strong enough to withstand dropped free weights and can support exercise machines. They add extra durability under squat racks or deadlift platforms, so you don't have to worry about damaging your flooring base. They're also ideal for weight training and CrossFit environments.
But their application isn't limited to gyms. These tiles can make excellent rubber mat health club flooring. They can also add durability to event center floors, and are popular for use in locker rooms. With their easy installation, these tiles are suitable for many applications.
Installing interlocking gym floor tiles
Conveniently sized at 2x2 feet, these interlocking tiles are much easier to install than large rubber rolls are. One person can easily lift and carry these tiles to their location, and installing them is just like putting puzzle pieces together. Because these tiles feature a water jet cut seam, they create a secure connection that won't pull apart even under rigorous use.
A 10x10 workout mat is ideally sized for many homes, and can help you to easily prepare a 10x10 workout room for aerobics, floor exercises, weight lifting, and more.
Beveled edges are available to make for a smooth, trip-free transition onto and off of the mat surface.
What are the benefits of interlocking rubber gym mats?
Interlocking workout mats create a safe, durable, easy-to-clean surface that's ideal for your home or for a commercial gym. Because these 2x2 foot tiles lock together, they're manageably sized so you can easily carry them into your home or gym for a 1-person diy installation project. A water jet cut seam creates a very tight fit for a surface that won't move or pull apart even under abusive gym environments.
These gym floor tiles can make any space safer and more enjoyable for workouts. They help to reduce noise and vibration and can convert a non-workout-friendly surface, like concrete, into a practical gym surface that can sustain dropped weights, support workout equipment, and more.
Hygiene is always a concern in gyms and workout spaces, and these tiles are designed with that in mind. They won't harbor or promote bacteria growth, so they're a top pick for workout spaces. The tiles are completely non-absorbent, meaning you can easily clean them with a neutral pH cleaner.
How do these gym floor tiles reduce vibration?
ShokLok tiles feature a special waffle bottom design that helps to reduce the vibration that your fitness equipment transfers to your floor. Measuring ¾ inches thick, these tiles create a significant barrier that not only reduces vibration, but that also reduces the noise that your workout generates. This can make any workout space more enjoyable, so you're more willing to put in those extra reps.
Can I drop weights on ShokLok interlocking workout mats?
Yes, you can drop weights on ShokLok rubber workout mats. These mats are highly durable and help to reduce vibration, minimizing the impact that a dropped weight will have on the floor below.
Will rubber gym mats smell?
Some rubber gym flooring products have strong odors. ShokLok 2x2 Ft ¾ Inch Black tiles have been treated with a clean and fresh mitigating agent that significantly reduces aroma. While this tile's odor has been reduced, it does have a smell that is a bit stronger than some other rubber gym flooring products. This smell has been compared to a new car smell, and customers have commented that it dissipates within several weeks. We recommend you avoid this product if you're highly sensitive to smells or if you'll be installing it in a home setting with little ventilation. It is an ideal garage gym flooring solution, however.