Does Rubber Flooring Expand? Mats, Rolls & Tiles
By Julia Nass Created: April, 2018 - Modified: April, 2020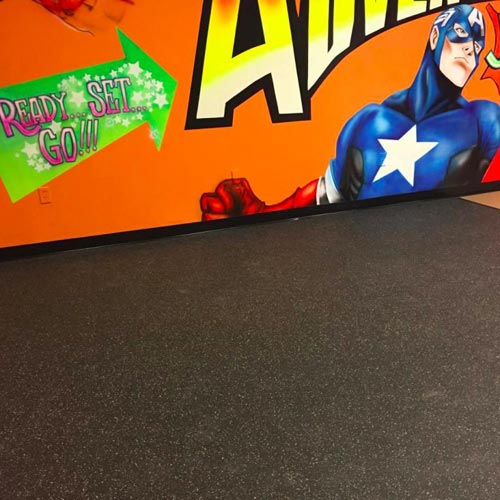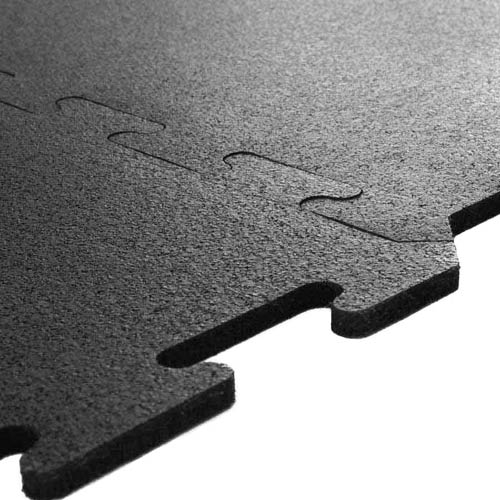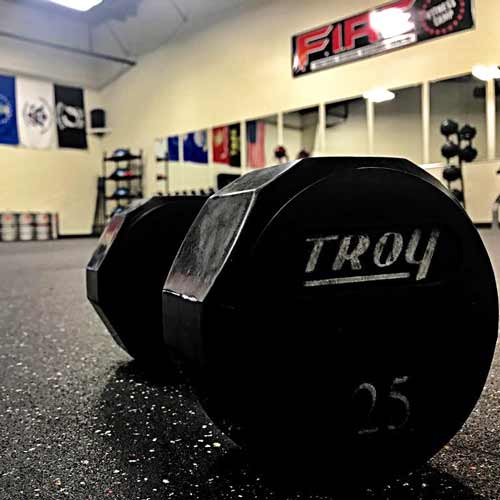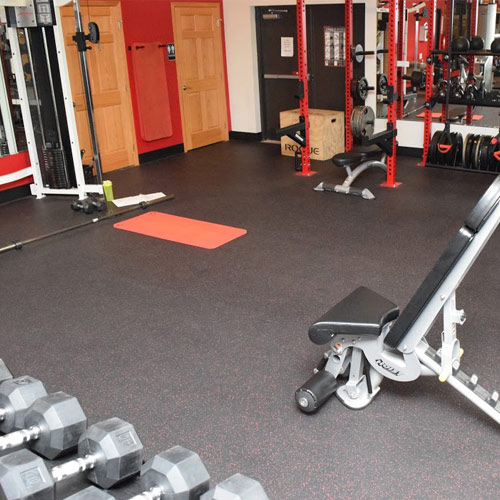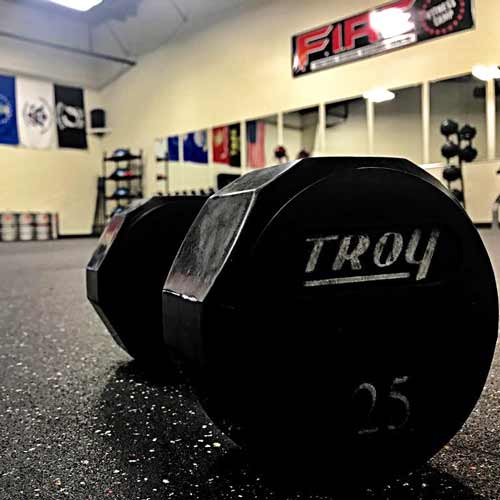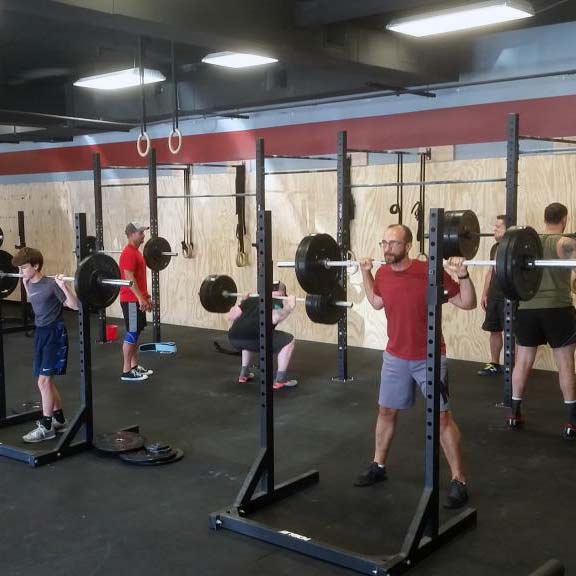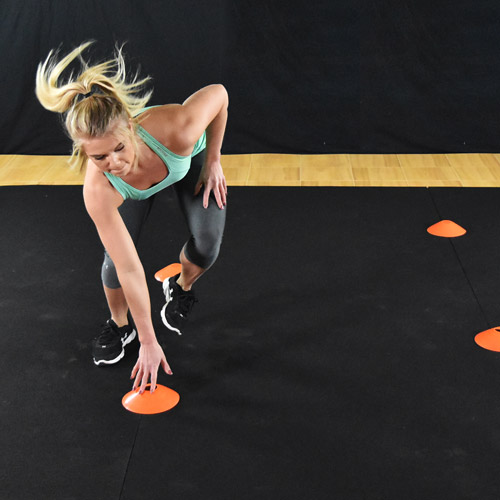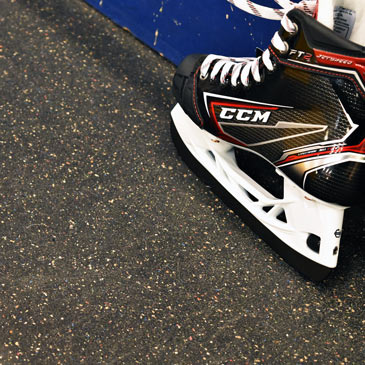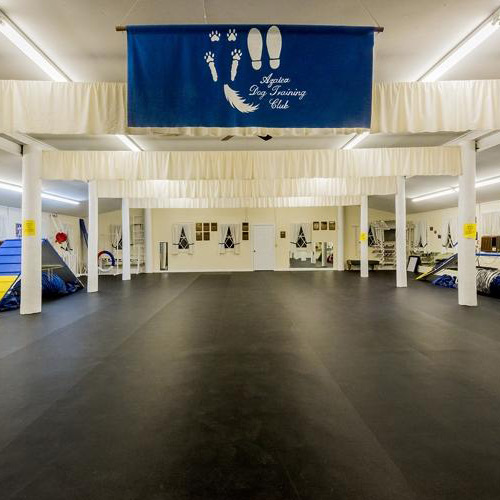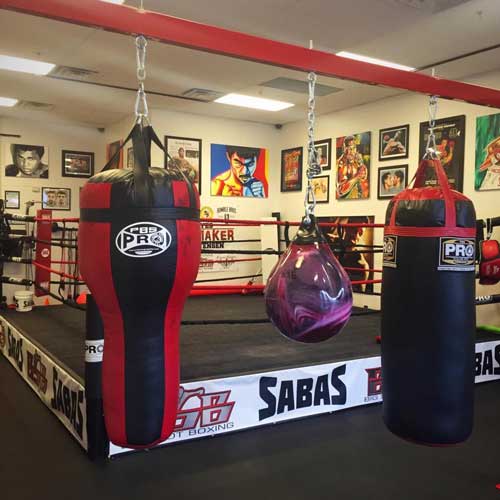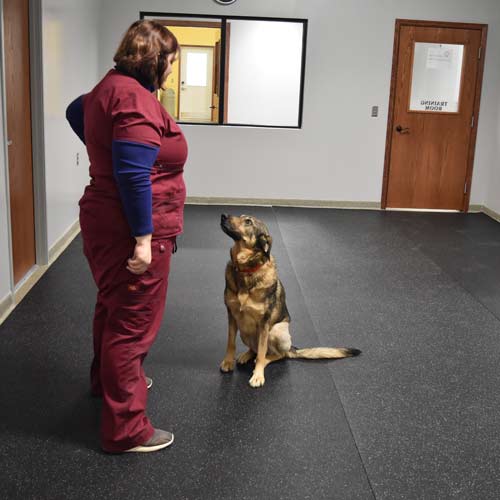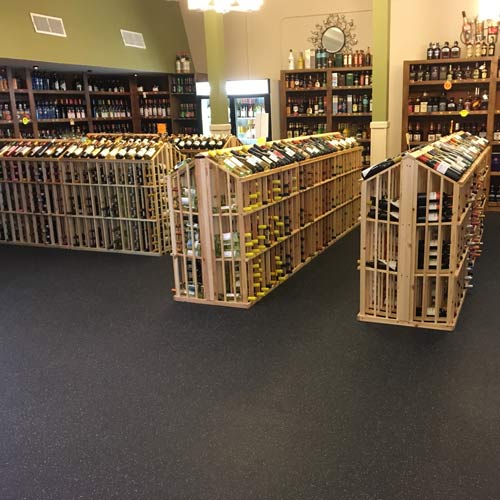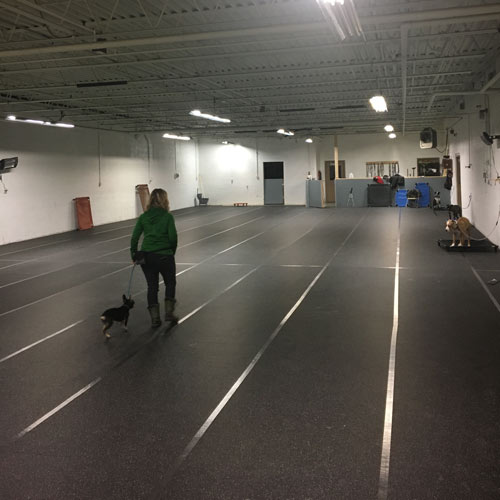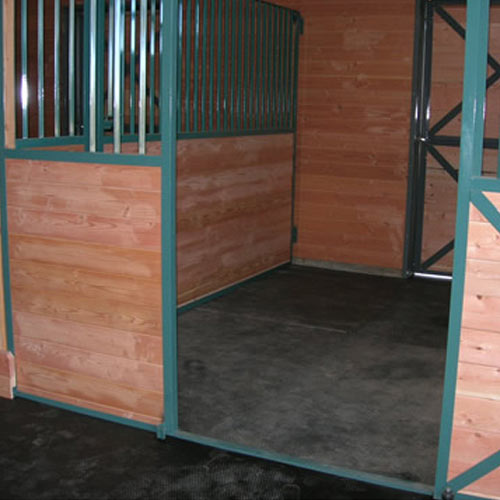 Many people shopping for new rubber mats begin their hunt curious about rubber flooring expansion. The rubber band temperature test may have come to mind. The rubber band test is a common science experiment that reveals that unlike most materials, rubber bands actually contract in heat and expand in cold. A rubber band being heated and cooled is an extreme example of the expansion and contraction of rubber. However, it isn't so simple with rubber gym flooring and other types of rubber floors.
A Brief Introduction to Rubber Flooring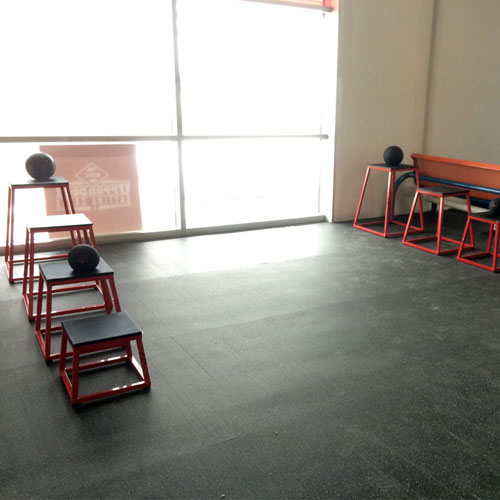 Rubber flooring typically comes in rolls, mats or interlocking rubber floor tiles. Rubber gym flooring, rubber basement flooring, and rubber floors for workshops are a few of the most popular uses. People tend to love rubber because of its extreme durability and longevity. Some rubber floors last for decades, and many comes with 10 - 15 year warranties. Rubber mats are a common eco-friendly option, as they are most often made with recycled tires. By purchasing a rubber floor, you are helping to decrease landfill waste and can also qualify for LEED building points. Finally, rubber flooring is extremely affordable and typically easy to install.
Now, let's just get to the question at hand:
Does Rubber Flooring Expand?
When all is said and done, rubber floor mat expansion may occur depending on several factors, a few of which are outlined below.
Moisture
At Greatmats.com, rubber gym flooring and other types of rubber flooring are often made from recycled materials by mixing rubber particles with a glue-like binder. If the rubber is not melted down into a solid, the rubber floor is slightly porous. The denser a rubber flooring product is, the less porous it is. These air pores are susceptible to moisture infiltration. If a rubber floor is exposed to ample amounts of moisture over an extended period of time, it may end up warping or buckling. Therefore, Greatmats recommends rubber flooring to be installed in places without high levels of moisture or direct water exposure. If you are set on rubber flooring in areas where moisture is present, we highly recommend our vulcanized rubber products as they are completely waterproof.
How the Product is Made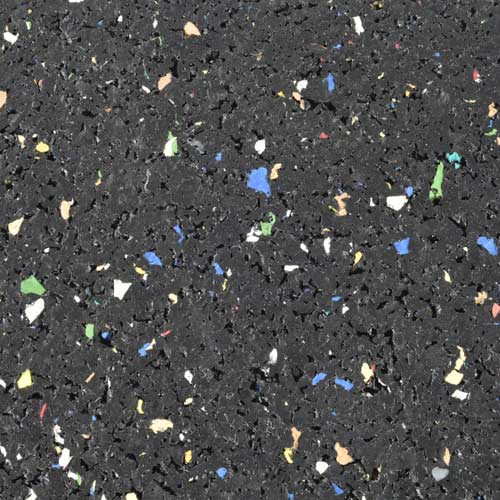 Further, it depends on the product. Many rubber flooring products are made with vulcanized rubber, which makes rubber products less susceptible to expansion and contraction. If the product has a strong seal against moisture, then rubber flooring expansion is less likely to occur. Many of Greatmats' rubber floor products are designed to prevent as much expansion and contraction as possible. Most customers report back that their rubber gym flooring or other rubber floor did not in fact expand upon installation.
Exposure to the Elements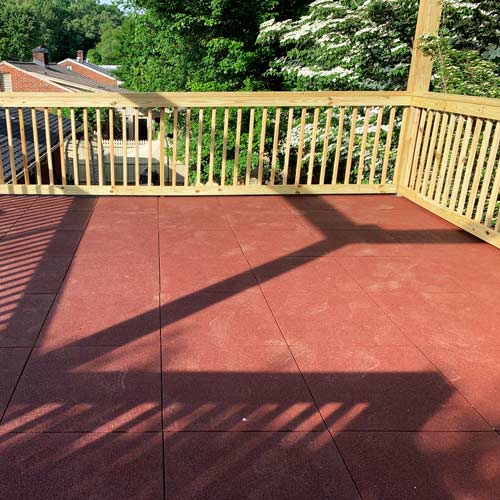 Even products with the strongest rubber flooring expansion prevention may be affected by extreme exposure to the elements. High temperatures, freezing temperatures, and direct exposure to sunlight will increase the likelihood of rubber floor mat expansion or contraction.
Steps to Take to Ensure a Successful Installation
Maintain a Stable Climate
Maintaining an even temperature and even sunlight exposure is key in preventing rubber flooring expansion. Greatmats highly recommends that rubber flooring be kept indoors in stable climates.
Acclimatize Product Before Installation
While many products will not typically expand and contract in a steady, mild climate, it is still important to acclimatize rubber gym flooring or other types of flooring before proceeding with installation. This is because the manufacturing and shipping process often stretches rubber products, particularly rubber rolls and sheets. Thus, one must let rubber flooring relax into its natural shape over a period of 12 - 48 hours. Doing so at a steady temperature of 70 F - 75 F will help support the rubber to take its natural shape.
Leave Some Wiggle Room
Once you are ready to install the floor, it can be helpful to leave half an inch of space between rubber flooring and the walls. This acts as a wiggle room buffer just in case expansion does in fact occur. Also, if installing rubber gym flooring tiles or more than one mat, it is key to install them all with the same side down unless stated otherwise in your product description.
Get All of Your Questions Answered
If you are feeling worried about a rubber product expanding or contracting in your space, or you simply want to know more about rubber floor mat expansion, get in touch with the flooring experts at Greatmats.com. Over the course of their nearly 20 years in business, they have seen it all. The friendly and knowledgeable team is at the ready to talk you through your concerns and assist you in finding a product that suits your needs perfectly.