Commercial Gym Flooring - Rubber Mats Rolls and Tiles
By Brett Hart Created: July, 2017 - Modified: May, 2020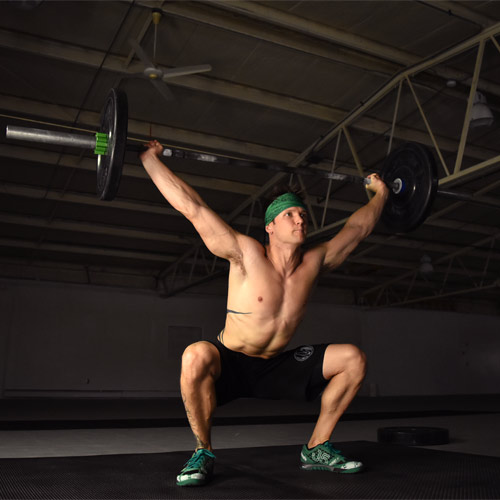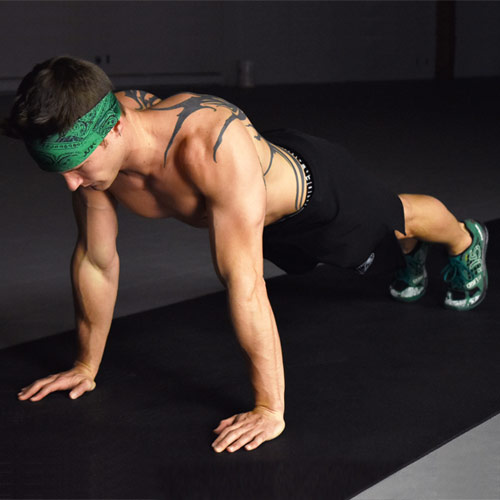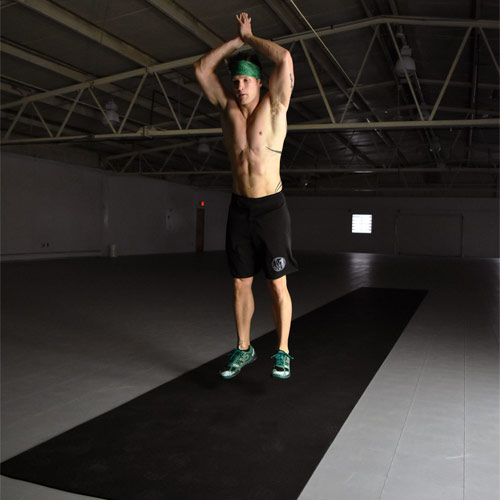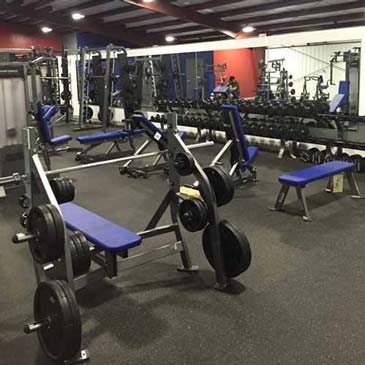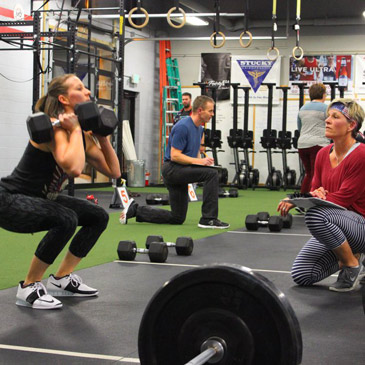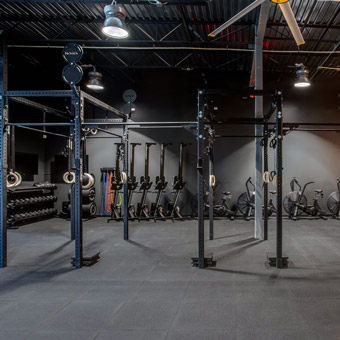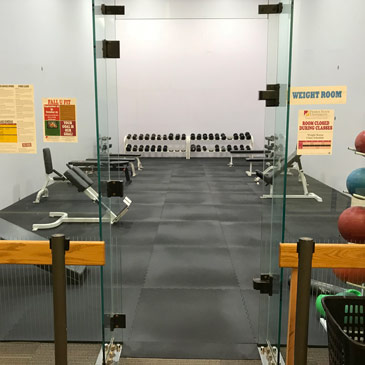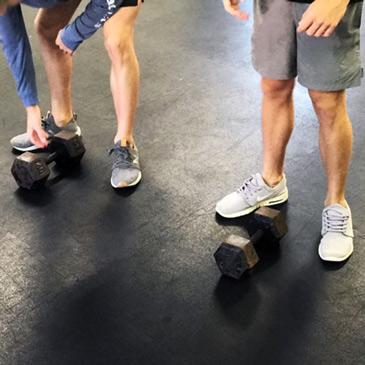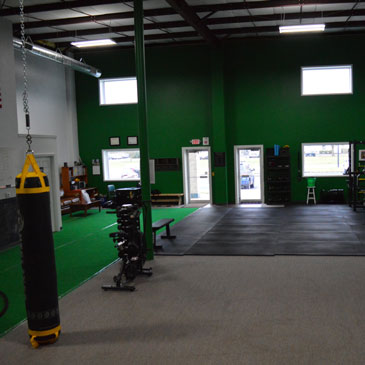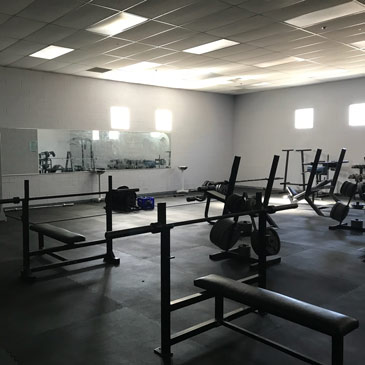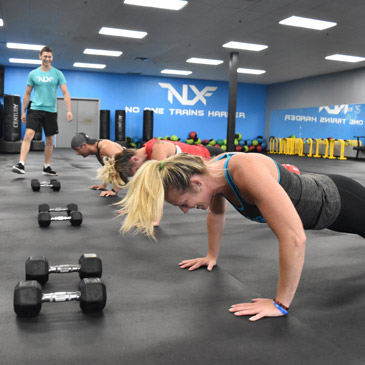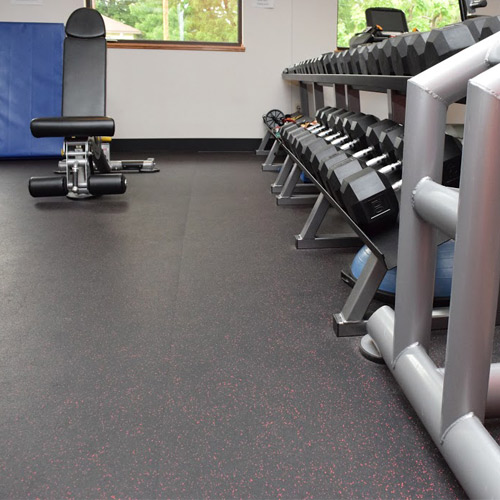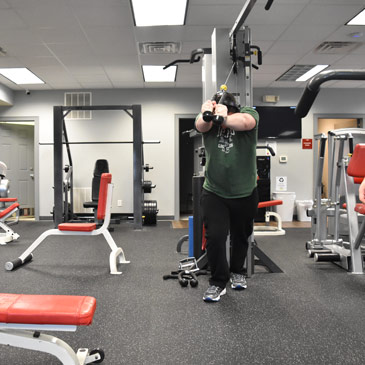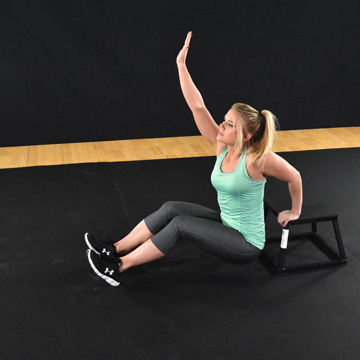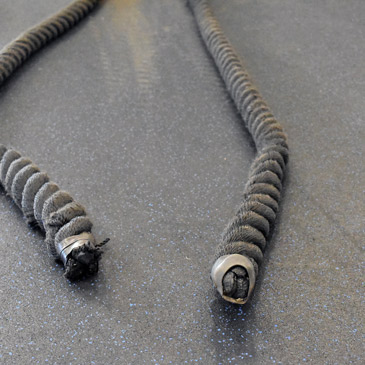 Greatmats offers one of the largest selections
commercial grade rubber gym flooring options
available in the United States. These gym flooring systems are available in many different forms, including rubber rolls, interlocking floor tiles and 4x6 mats. You can also find school quality floor mats for everything from cheer and gymnastics to martial arts.
Commercial Rubber Flooring Rolls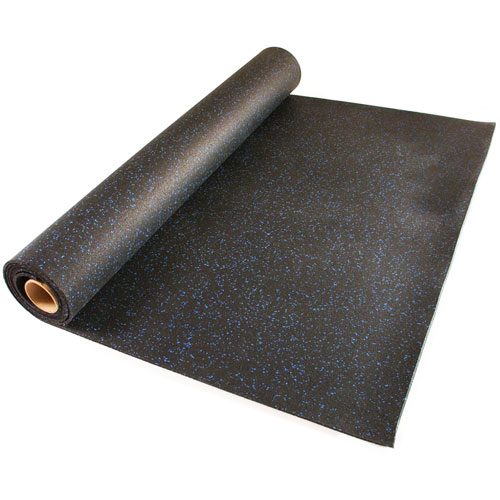 The most popular commercial gym flooring option is rubber flooring rolls due to their ability to create a nearly seamless and cost effective gym flooring system. Greatmats offers nearly 100 varieties of rolled rubber ranging from 1/8 inch thick to 1/2 inch. As a general rule, the heavier the weights that will be lifted and/or dropped on top of the gym floor, the thicker the rubber should be. Most rubber gym floors are made of a very dense recycled rubber material, generated from old automotive tires. There are also plyometric rubber rolls that are less dense and are designed to offer a bit more fatigue relief for jumping rope, doing box jumps and similar type activities. They'll even offer more cushion for floor based exercises such as planks or situps. Rubber gym flooring rolls are often taped down using double sided tape near the seams.
Weight Lifting Mats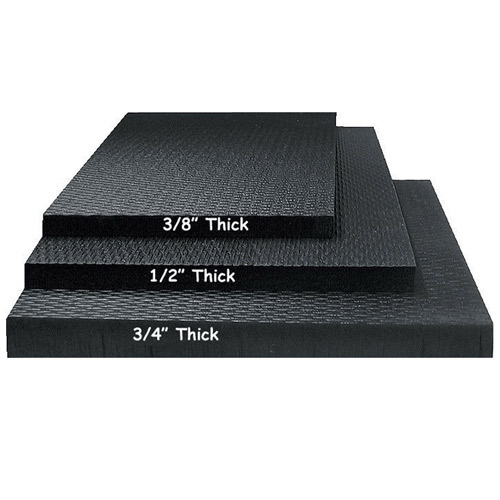 For power lifting or olympic lifting spaces, sometimes 1/2 inch of rubber flooring isn't enough to protect the floor below and reduce vibrations or noise. That's where rubber gym mats come into play. While they are available as thin at 3/8 inch, you can find numerous varieties of 3/4 inch thick rubber mats. These are quite often used as lifting platforms to absorb the impact of dropped barbells. They can also be used to floor an entire gym by simply butting the mats up next to each other if they have straight edges, or interlocking the mats together if they have puzzle style edges. Expect the thicker varieties of mats to weigh around 100 pounds each.
Specialty Rubber Gym Floor Tiles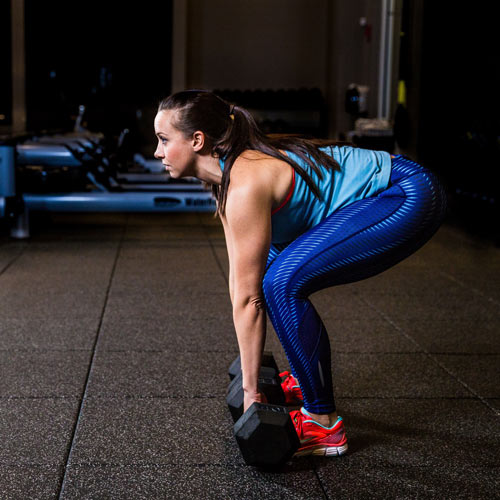 The most versatile and customizable form of commercial gym flooring is interlocking rubber tiles. This gives you the greatest ranges of sizes, thicknesses and color options as well as the ability to create custom patterns and maximize noise reduction. It's also the system with the easiest DIY installation system as each tile is significantly lighter weight and easier to position due the convenient sizing of the tiles. Commercial rubber floor tiles commonly range between 2x2 feet in size to 4x4 feet with thicknesses up to 2.75 inches. For anything over 3/4 inch thick, expect a 2x2 foot tile.
Often times these tiles are made of the same or similar material as the rubber rolls or rubber gym mats, but are cut to a convenient size for easier installation. Once you reach 1 inch thick or more, the interlocking edges usually switch from a puzzle style edge to a style with grooves or channels that hide the interlocks under a straight edge tile look. At this point, you'll also tend to find more intense color options and a support system underneath the tiles the will over greater cushion, air flow beneath the tile and, in many cases, soundproofing capabilities.