Top 5 Uses for Rubber Flooring Rolls
By Kif Richmann Created: September, 2017 - Modified: July, 2021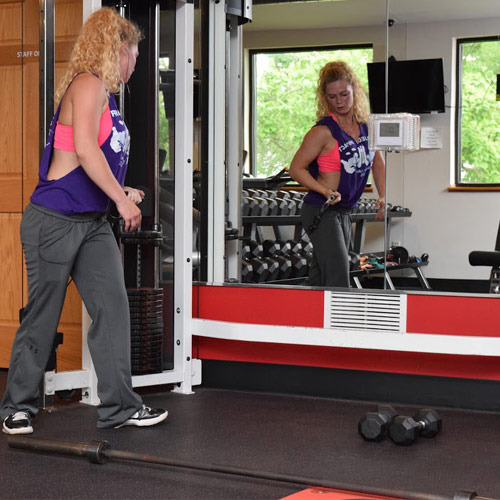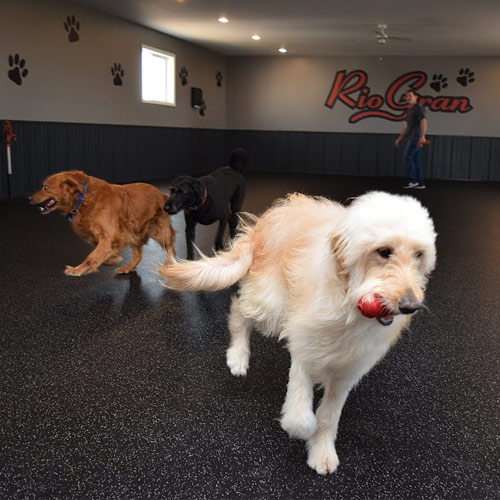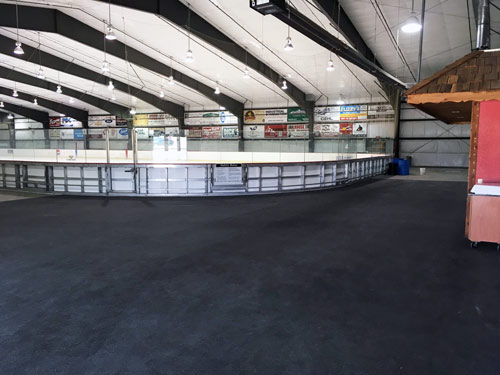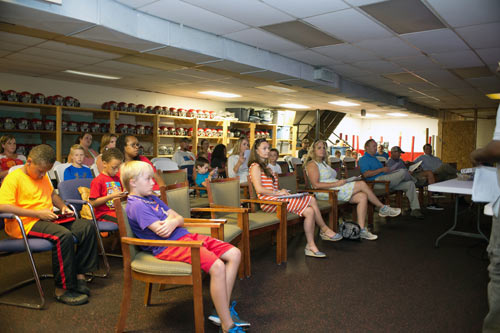 Finding the right flooring for your specific needs can be a challenge. You need to consider factors like durability, safety and storage. You also need to consider the ease of installation, as well as the type of traffic that will be moving across your floors.
Rubber flooring rolls are some of the most popular and versatile floors you can find. They not only have fantastic durability, giving you years of use, they also have excellent traction, ensuring safe footing for everyone.
So what are the top uses for rubber flooring rolls? Let's take a look at some of the best ways to use rolled rubber flooring from Greatmats!
Top 5 Uses for Rubber Flooring Rolls
1. Fitness Centers
Fitness centers need flooring that can stand up to a lot of abuse. Walk into any vibrant fitness center and you'll find people lifting weights, using heavy machines, and doing cardio drills that involve lots of jumping, lunging and sprinting. All of this activity throughout the years can add up to significant abuse for the floors. Therefore, durable, reliable mats are essential. With rubber floors, you'll have a strong material that can withstand all the banging, running and jumping that a gym can throw at it. This makes rubber flooring ideal for fitness centers.
Another reason that rubber flooring is ideal for fitness centers is knee and joint protection. Hard surfaces, such as concrete, can wear down an athlete's joints and ligaments over a long period. This is why facilities for high school and college track teams use a impact absorbing material. In the long run (pun not intended!), it will keep a runner's knees in better condition. The same is true for fitness centers. Hard concrete surfaces can lead to problems with knees and joints, but a durable rubber mat can better maintain the long-term health of knees, ankles, hips, and many other joints that routinely take an impact during exercise. They certainly can't guarantee knee and joint health, but they can make a difference over years of activity.
Rubber mats also provide superior traction compared to concrete floors, reducing the chances of a slip when working out.
Finally, rubber mats are quiet. If you have weights and dumbbells being used in your fitness center, you know the aggravating sound of metal on concrete.
Rubber mats will absorb the impact, leading to less noise and less aggravation for fitness center users. Rubber flooring rolls of appropriate thickness will also protect the concrete underneath and keep it from being harmed by dropped weights.
2. Pet Areas
Our furry friends deserve a top-quality flooring too!
Pet areas have many of the same needs as fitness centers: they need good traction, a safe, spongy surface that won't harm joints, and a material that can stand up to year of abuse. While dogs, cats, and other household pets don't have nearly the same weight as fitness machines and barbells, they have a seemingly endless reservoir of energy, so a material must be able to hold up after hours and hours (and hours and hours and hours) of play throughout the years.
Rolled rubber flooring provides the perfect surface for a pet facility. Not only is it strong and durable, it will give the dogs a soft foundation that allows them to play for hours without having the impact of running on a concrete floor. This, again, is very similar to track runners who need a forgiving surface to protect their joints. Rubber mat rolls are also easy on a dog's paw ''pads'' which can become worn by hard or rough surfaces.
Dogs have claws that can scratch and damage a soft flooring, but a rubber flooring roll will hold up against even the longest claws and can even withstand dogs intentionally scratching or trying to dig at the surface.
As pet owners know, even the best trained animals will do their ''business'' when they're not supposed to. If this happens on a carpet, or other surfaces it can lead to a permanent stain and lingering smells. With rubber flooring rolls, however, cleaning the mess is easy, allowing you to provide a sanitary area for pets. This makes rubber mat floors even more effective for pet areas and enhances the long-term quality of your home.
3. Event Centers
Event centers come in all shapes, sizes and purposes, but one element remains the same: the need for high-quality flooring. For events centers, first and foremost you need a flooring that provides excellent traction and footing. Most places will have a high amount of foot traffic, including rambunctious children, athletes and adults. This means you need good flooring that can provide a slip-free surface for many different uses. It also needs to be durable, as event centers will have everything from tables and chairs to unique equipment. You never know what you might find in an event center, so having versatile flooring is essential.
Rolled rubber flooring is the perfect choice for events centers because it is built to meet the needs of many different facilities. You will have a forgiving, high-traction flooring that lets people move around the facility as they please. It is especially effective for events centers that focus on children's activities, such as play centers. In this case, you need a flooring that children can run and play on without the risk of slipping on a hard surface. Concrete can bring an increased risk of injury, but rubber rolled flooring mats provide superior protection, softening falls and leading to fewer injuries.
Because events centers get so much foot traffic, having a flooring that holds up and won't need replacement is essential. With rubber flooring rolls, you can have strong materials that meet the specific needs of your facility and won't break down after a few years of use. Replacing the flooring can cost time and money, but with rubber flooring mats, you get long-lasting quality for years to come.
4. Hockey Arenas
Rubber flooring mats for ice hockey? It might sound strange, but hockey players and skaters need to get from the locker room to the rink quickly and safely. This often means walking over concrete surfaces, which can be slippery when wearing skates with metal blades. This also leads to potential problems with wear and tear on both the skates and the concrete surface. The blades can scratch and damage the concrete, eventually causing it to lose its visual appeal and even leading to uneven surfaces. The concrete, on the other hand, can damage the skates' blades, bringing costly repairs or replacements.
Fortunately, rubber mats are the perfect solution for ice hockey arenas. By providing a virtually slip-free surface, rubber flooring rolls create a safe walking surface for athletes who are wearing skates and need to get to the rink. Skaters are less likely to slip and slide on the rubber surface, which could prevent injury and at the very least makes a more convenient area for athletes and anyone who enjoys ice skating.
Rubber floors also protect both the skates and the blades. By absorbing the pressure from walking across a hard surface on skates, rubber mat rolls help maintain the consistency and quality of the skates and the floors.
Many ice hockey facilities use machines like lifts and jacks to move equipment from one end of the arena to the other. Low-quality mats can bunch up under heavy equipment and will eventually wear down under constant driving pressure. A rubber flooring, however, will hold strong and give your ice hockey arena years of reliable support.
5. Fencing Strips
Fencing clubs have a unique set of needs. They not only need the traction and support that you would find in a fitness center, they need narrow strips to create the competition surface that is required by the sport. This means ordinary flooring likely won't fit the bill, but rubber flooring mats certainly will!
Rubber flooring mats allow fencing clubs to have a strong, durable surface that protects the floors and can be conveniently placed and removed as needed. It's often the case that fencing points can be driven into the floor, causing a gouge or scratch on an unprotected surface. However, rubber flooring mats protect the surface from damage while allowing fencing participants to enjoy their favorite sport.
Fencing requires a narrow strip of competition surface that is 1 to 2 meters wide by 14 meters long. This can be challenging to create with normal materials, but rubber flooring mats can be crafted to match nearly any dimension.
Not only are they effective during fencing practice and competition, they are easy to store. Simply roll them up and move them into a storage closet or corner and you have a clear space that you can use for any purpose. When you need them again, simply roll them out, place them where you require, and enjoy!
The Right Mats for Your Area
Want to find the perfect flooring for your specific needs? Whether you need rubber mat rolls for a fitness center or rubber tiles for your horse stalls, we have everything you need in one convenient location.
Visit our website today and browse our extensive collection of flooring tiles and rolled rubber mats. No matter what you need for your home, business, or community center, we'll be able to provide reliable quality for years to come!