The Many Uses of Home Rubber Flooring Rolls
By Julia Nass Created: September, 2017 - Modified: July, 2021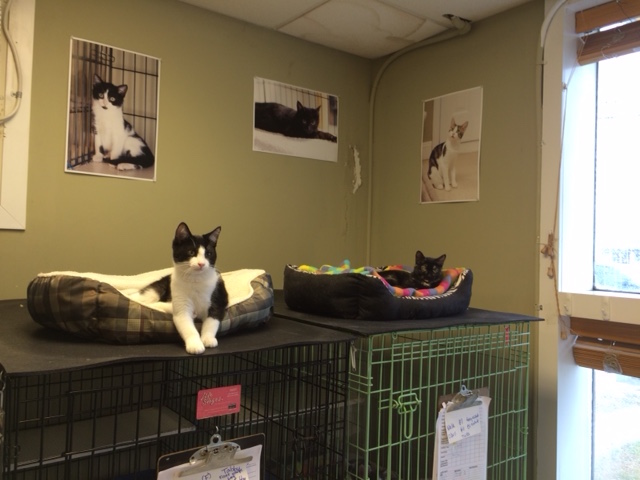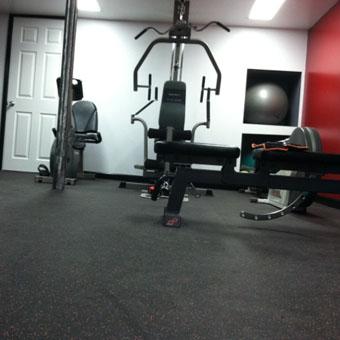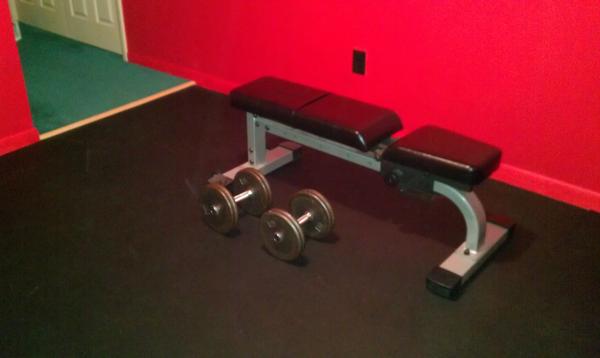 If you're on the hunt for a tough, economical rubber floor, then it's worth exploring home Rubber Flooring Rolls. These rolls come in a 4x10 size and can be used for animal shelter flooring, catering van flooring, rubber vehicle flooring, and much more. Customers wrote in to Greatmats.com to give their two cents on home Rubber Flooring Rolls. Exploring these reviews is great way to discover the perks of rolled rubber flooring and uncover all the ways that this flooring solution can be used. Take a look at this sampling of Greatmats customer reviews to see real life applications for 1/4 inch thick 4x10 foot rubber flooring rolls.
1. Animal Shelter Flooring
''The product was perfect. I did quite a bit of research and contacted other companies, searching for a solution for our cat shelter. We needed a product to line the tops of our cat cages - one that was durable enough so that the cats' paws wouldn't get trapped in the cages - and of a material that could be easily cleaned. Further, since the tops of our cages are a favorite nap space for our cats and kittens, it needed to be comfortable. The 1/4'' rubber matting was ideal.
''Joanne, was so helpful, aiding us in finding an affordable option for our not-for-profit organizations. Greatmats product and service was far and above what I expected. Other companies weren't even willing to help me find a solution. I got the sense Joanne cares about your customers and provides the same warm and helpful service to everyone. Thank you so much.''
- Kathy, Long Beach, NY
2. Catering Van Flooring
''Great item. My husband owns a deli and we have a van with no back seats in order to deliver and pick up food and we put this rubber vehicle flooring down. It is easy to clean; just needed a little cutting to do the entire car and looks great. Best money spent on the car for this roll. It works great.''
- Patricia, Easton, CT
3. Basement Gyms
''I finished my basement project using your rolled rubber flooring earlier this year... I used the 3/8'' Black Rolled Rubber with 10% Red Brick Flec. This project consisted of 600 square feet of the 4 foot rolls. The ease of the installation allowed 3 of us to install an entire basement in 1 evening. The precision 4 foot cut rolls created a perfect fit from one roll to the next. The floor is fantastic for a my workout area as well as general use. It is easy to clean and does not absorb water spills. I floored my basement, tool room, storage room, closet and steps. Because my basement floor is not completely flat, after laying a thin dimpled sub floor, the rubber mat easily covered the small gradual changes in elevation.''
- Greg
4. Flooring for Fencing
''We employ a somewhat unconventional use of your product. In early 2011, the Montgomery Fencing Club was moving into a new space, which asked us to protect the wood floor from stray points, which they were concerned might gouge it. Whatever we used also had to be movable as we were moving into a shared, community space.
''We decided that most standard floor protective systems would not hold up under the stresses of our sport, so we began to explore more heavy-duty products. Complicating our efforts further are the dimensions of our playing surface: A fencing strip is 1-2m wide and 14m long. While there are some products specifically manufactured for our purpose, they are prohibitively expensive for our club.
''We found your rolled rubber products, which offered a continuous 4 ft x 50 ft surface, which is nearly perfect for our needs, particularly when combined with your very reasonable price and in-stock availability.
''We ordered a roll of 3/8 inch black, rubber flooring for fencing to test. It did not take us long to order three more. The strips have performed very well, and look good in the process. We used them for a tournament and received compliments from the visiting fencers. ... If we find ourselves in a position to expand the club, Greatmats will be the first place I look.''
- Wilbur
5. P90X Flooring
''It was a basically as expected. It was easy to cut to size. I use it for P90X in my living room. It's working out great! My sales rep was professional and knowledgeable.''
- Horace, Fort Worth, TX
6. Underlayment
''I ordered this product as an underlayment for my home gym in my garage to protect the concrete and the equipment as well. So far, it's proven to be functional and durable.
''I was a bit worried about how difficult it might be to cut, but with a sharp blade, it was easy to cut it to the dimensions that I needed. It seems to work well for a gym floor as there's no discernible give so it stays solid and stable under your feet for exercises like squats and and deadlifts. Yet it provides adequate cushioning to prevent chipping the concrete or the weights.
''It's a great product and I'd definitely recommend and buy again.''
- Charles, East Windsor, NJ
If you have an idea for another use for home Rubber Flooring Rolls, get in touch with the friendly folks at Greatmats.com. They can help you talk through your ideas and decide what product would be best for your needs. No matter what kind of flooring you're looking for, from rubber vehicle flooring, animal shelter flooring, to home gym flooring, Greatmats is dedicated to finding you the perfect product.