Which Sports Use Rubber Flooring and Why?
By Julia Nass Created: August, 2017 - Modified: July, 2021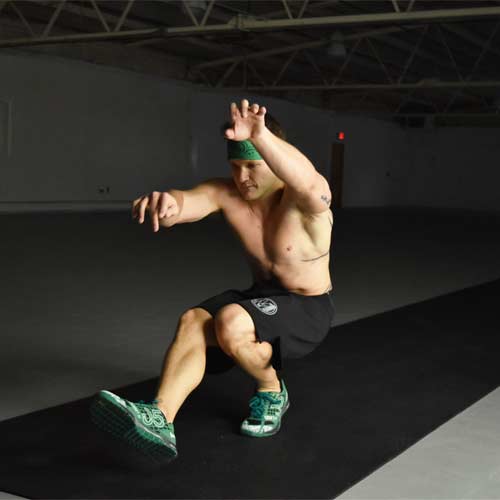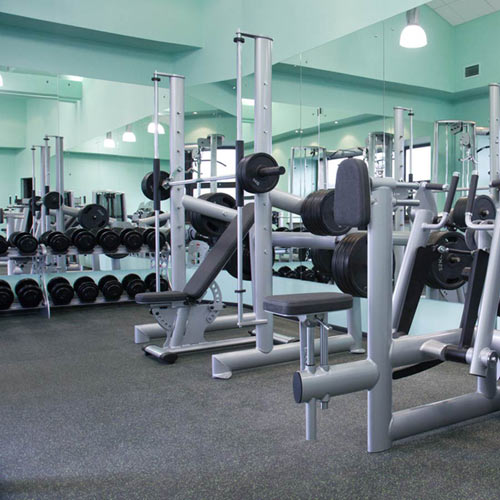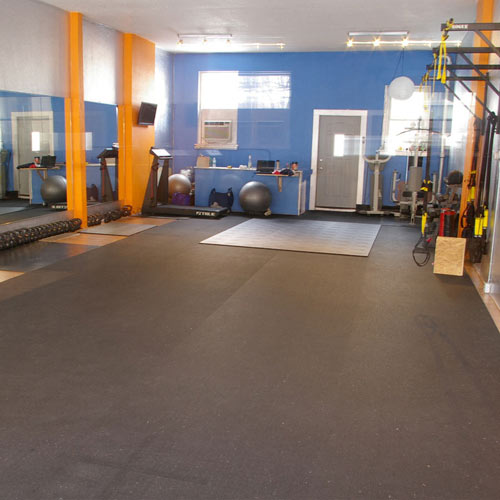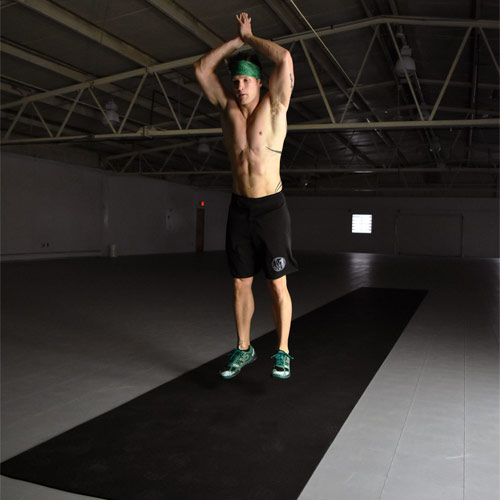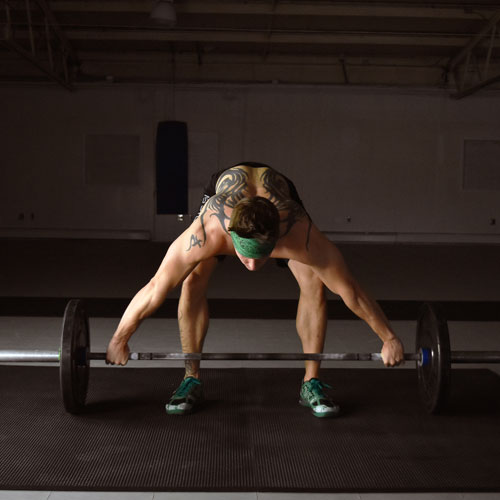 Like all equipment in an athletic facility, it's essential sports flooring promotes health and safety. Because so many sports involve high impact activity and movement, flooring must be able to protect users from injury. Sports floors must also be resilient. Without a tough floor, wear and tear will yield any protective features ineffective.
Rubber is the standard flooring material for athletic facilities all over the globe. Rubber is extremely durable and offers shock absorption. It can lessen the severity of accidents and safeguard against injuries. Rubber flooring is extremely versatile and can be used for multi-function floors. That being said, different thicknesses and styles of rubber work for different sports. Let's take a look at what sports most commonly utilize rubber flooring, and what kinds of rubber flooring works best.
Weight Training
Rubber is a go-to flooring solution for weight rooms. However, it's best to utilize a variety of rubber flooring based on the different weight-training areas. Heavy equipment requires a rubber floor that is dense and sturdy enough to hold tons of weight without bending or breaking. Free weight areas need thicker rubber that provides bounce back and cushion for dropped weights. For olympic lifts, it is essential that the rubber floor is firm enough to allow for maximum output as well as protecting the floor below.
Running
Track and field also utilize rubber flooring - particularly indoor tracks. Obviously, rubber used for tracks need to be durable enough to withstand heavy foot traffic. Not only that, but the material has to be dense and resilient enough that it's not punctured or torn by running spikes. Track rubber flooring should also be flexible enough that it can adhere to the bends in a track.
Aerobics and Plyometrics
Plyometric drills are all about fast, powerful and explosive movements, which creates a harder impact upon landing. Many aerobics exercises can also create jarring movements, such as jumping, lunging, and running. Because of this, rubber flooring designed for plyometrics and aerobics should be more porous to allow for greater shock-absorption and cushioning. This flooring also provides excellent grip for changes in direction.
Ice Rinks
You might be thinking to yourself, why would an ice rink use rubber? This one may not be as obvious. Common areas around the ice require protective surfaces where people can safely walk with skates on. Rubber is the most common material for ice rinks in areas surrounding the actual ice, including the bench. Rubber ice rink flooring is guaranteed to take a hit from all those skates, so it's important to choose a durable, sturdy rubber that won't be torn up with skate traffic.
Multi-Functional Rubber Floors
Although there are sports that don't necessarily use rubber as a choice flooring, you can still use rubber surfaces as a general sports flooring. Basketball, soccer, and volleyball, for example, can all be played on rubber floors. That's why rubber flooring makes a good all-around flooring solution for rooms that will be put to many different athletic uses. For general usage, choose a rubber that falls in the middle density-wise. That way, rubber will remain absorptive while balls can bounce on it.
When Not to Use Rubber
Rubber is a grippy material and yields too much friction for some sports. Dance, for example, requires surfaces feet can turn on without grip. Rubber isn't recommended for martial arts either. Again, the surface is too grippy and too hard for spins or learning throws and falls.
Rubber is, however, popular as a subfloor or underlayment layer for sports that require impact absorption and a less grippy surface.
Types of Rubber Flooring
Now that you have an idea of the sports that use rubber flooring, you can start looking closer at specifics. At Greatmats, rubber flooring comes in three main forms: mats, tiles and rolls. Rubber mats are a great and easy way to bring the benefits of rubber flooring into any room. Mats can add extra cushion or thickness over smaller areas that need it.
Rubber tiles and rubber rolls are also extremely easy installations. Interlocking rubber tiles are one of the sturdier and dense options. Tiles can be installed by your own hand just by laying down and connecting pieces.
Rubber rolls are just as easy to lay out, provided you have enough help to carry the heavy rolls, and can be adhered to the floor with double-sided floor tape or floor glue. Of the three, rubber rolls are often the most economical choice and leave the fewest seams.
Keep It Clean
No matter what type of rubber you go for, it's important to keep athletic flooring well maintained. Athletic facilities are vulnerable to bacteria and fungus growth, so it's important to regularly clean floors. Rubber flooring should be cleaned with a pH neutral cleaner, as other cleaners can erode the material.
Ultimately, it's key to know your environment before installing a rubber sports floor. Not all activities have the same needs: weight training is sure to require a different rubber thickness than an indoor track. Not only that, but you must factor usage into the equation. The same athletic flooring for a small community center may not work in a busy college training facility, even if the activity is the same. Greatmats is here to help you sort through all of the options that exist out there. Customer service representatives can help you choose a thickness and style that will meet your athletic flooring needs.