All About Easy Connect EZ Portable Dance Floor Tiles
By Greatmats Staff Created: May, 2017 - Modified: July, 2021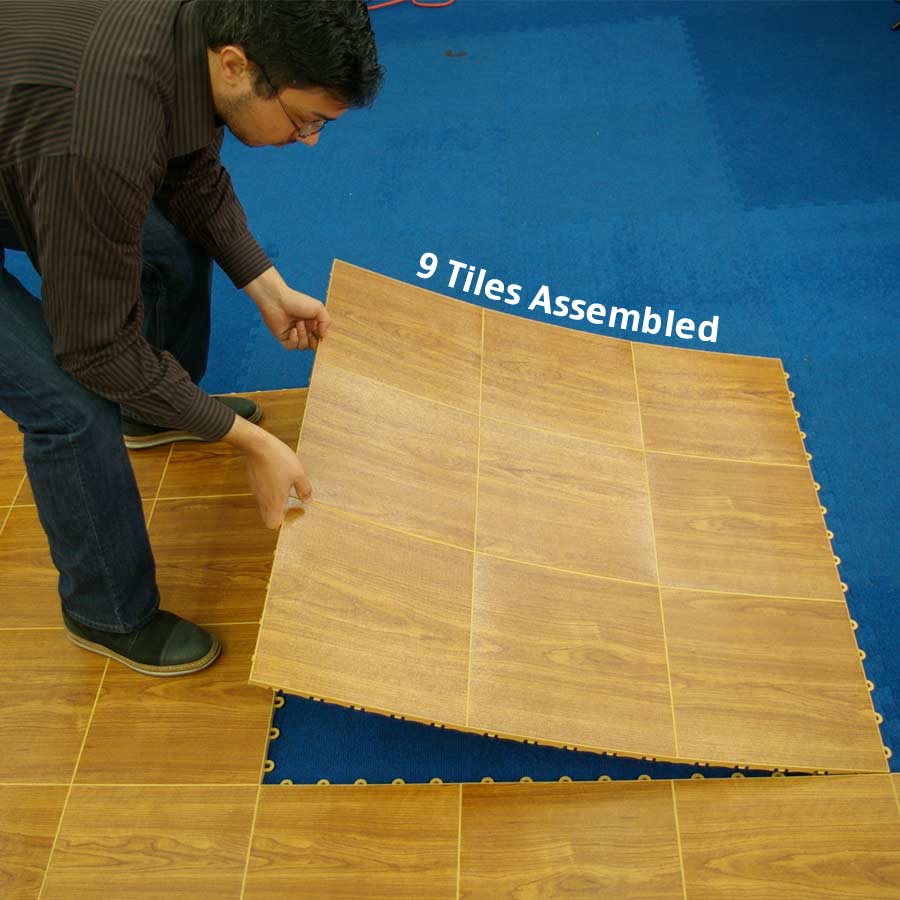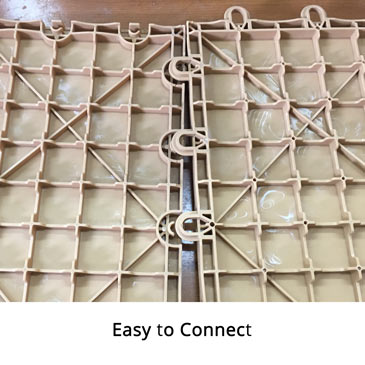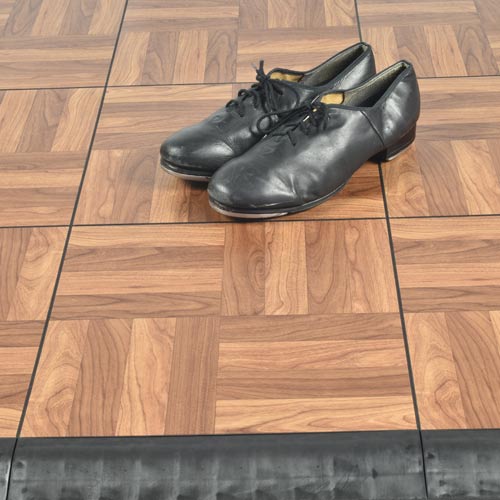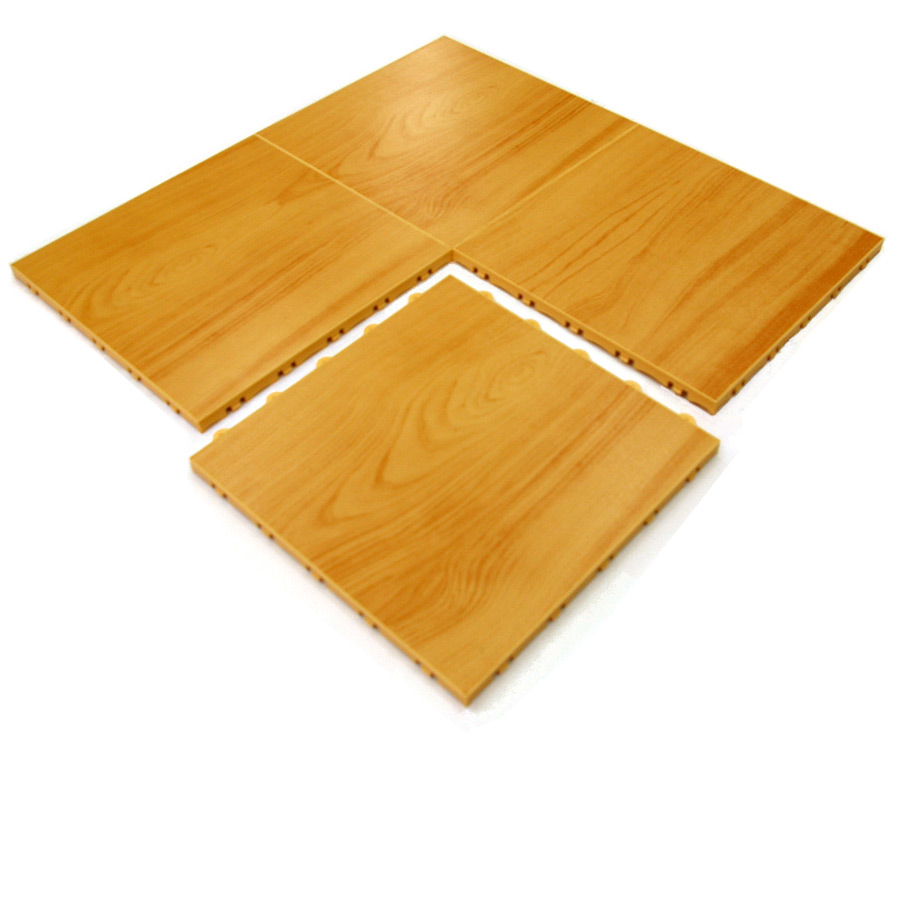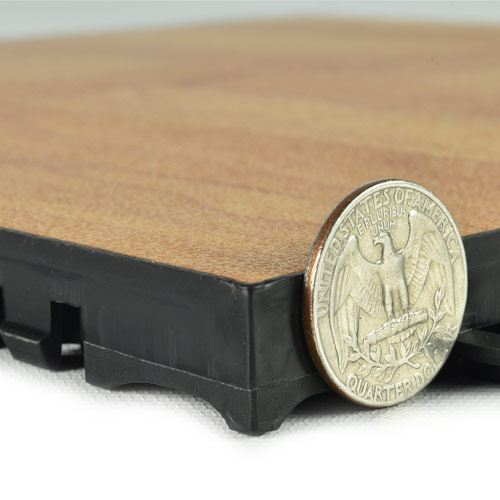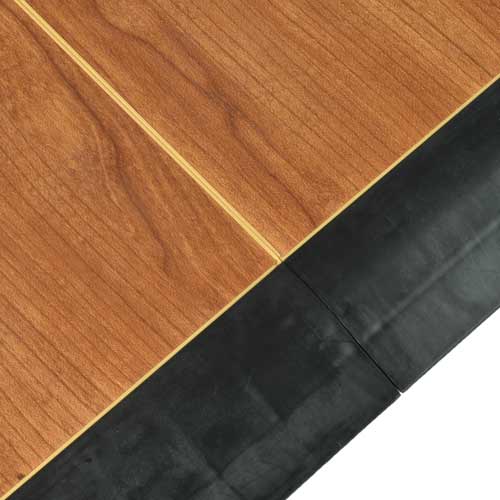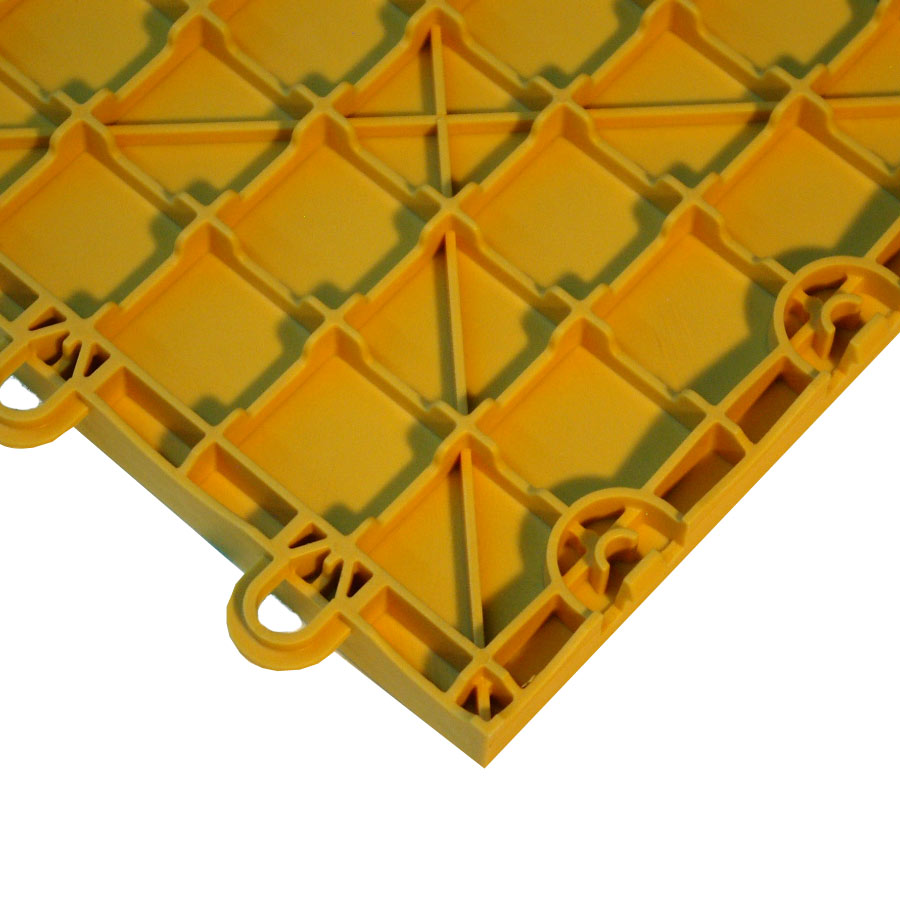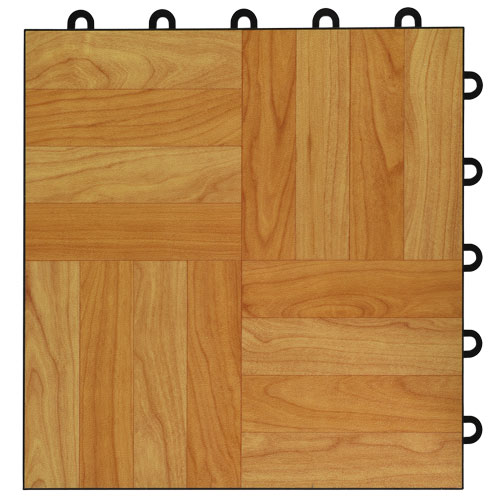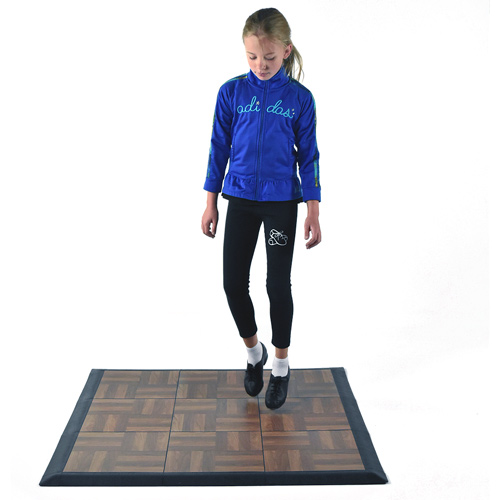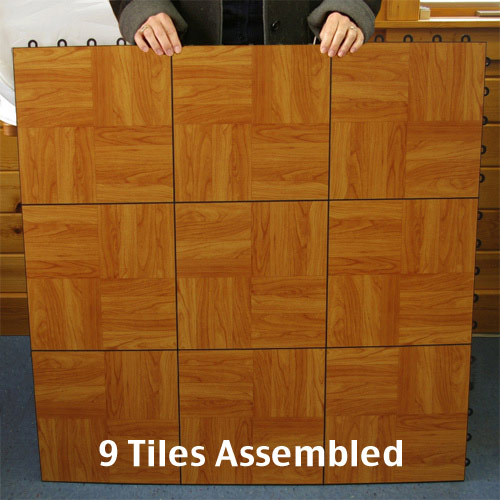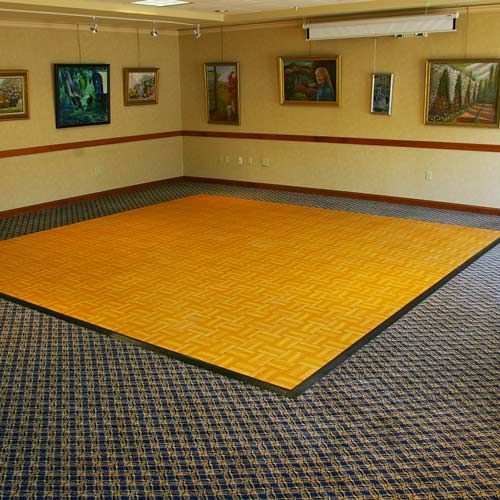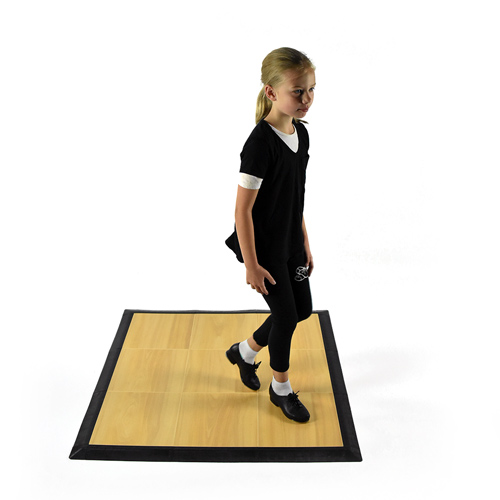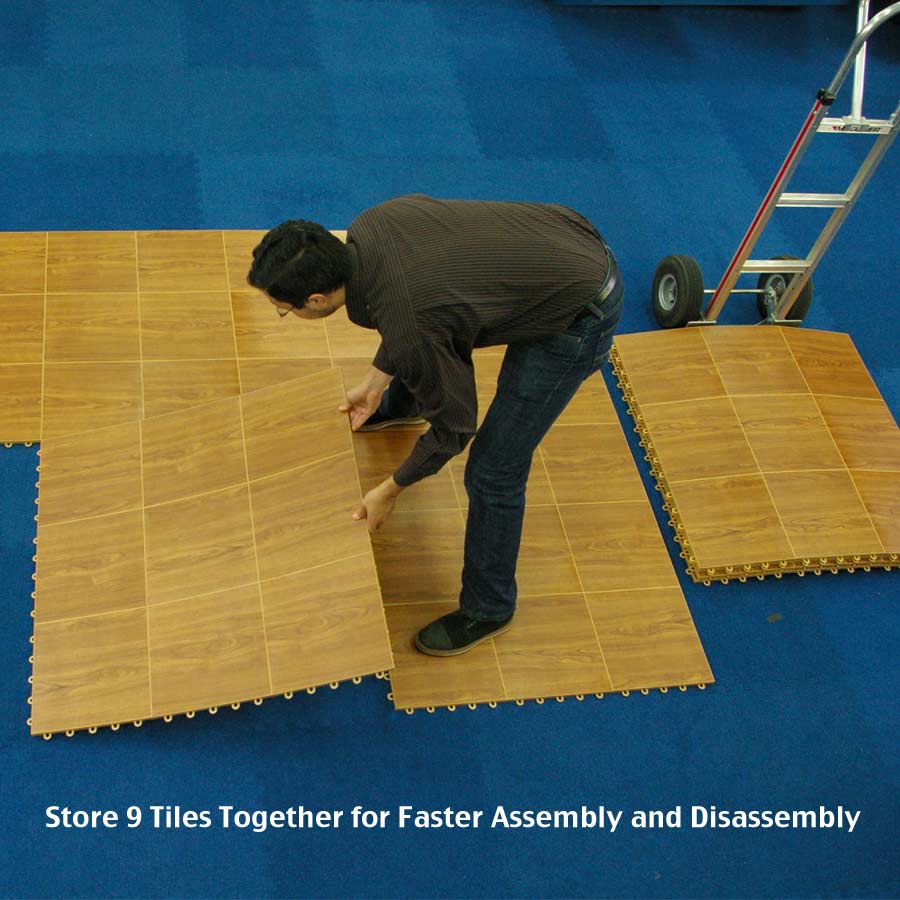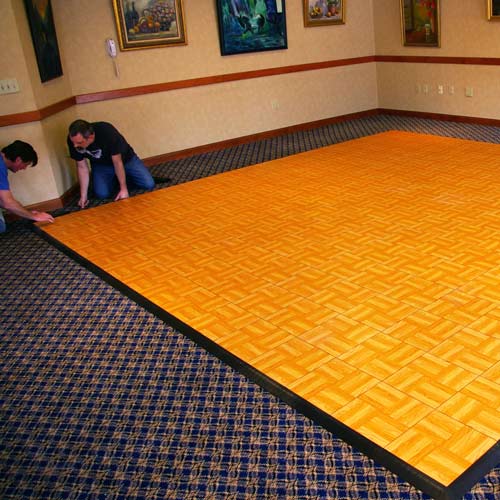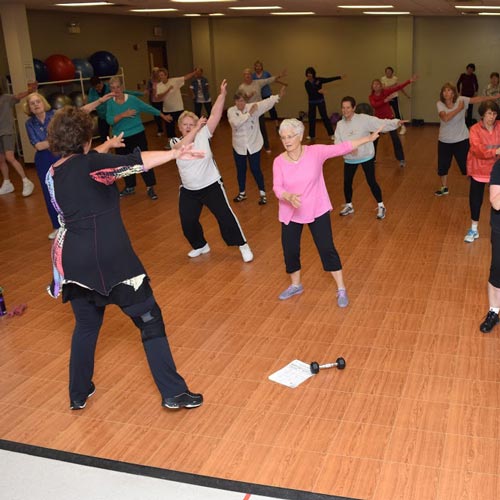 Our easy to assemble portable dance floor tiles are designed for repeated installations. Ideal for banquet floors, hotel ballrooms, and more, these tiles are versatile and easy to install.
Benefits of the DIY Portable Dance Floor
This quick connect flooring features a tab and loop connector system that will hold the tiles tightly together when installed, while also allowing for simple disassembly. The tiles snap together to create a dance floor that's strong and durable, yet also affordable and portable.
This dance floor can add versatility to any space. When it's not in use, you can disassemble it and store it away, so it's a convenient addition to event venues, hotel ballrooms, event equipment rental businesses, and more.
These tiles are available in many luxurious faux wood finishes, as well as in a slate floor finish. The plastic tiles create a professional appearance, but they're also highly durable.
While traditional dance floors made of wood can't withstand the elements, these tiles are much more versatile. The tiles are waterproof, so they can be temporarily used outdoors in all kinds of weather. They're also specifically designed for repeated use, meaning their connector system is more durable than you'd see in tiles that are intended for limited installations.
This dance floor is much more durable than traditional dance floors made of wood. The commercial grade vinyl surface is designed to withstand significant traffic and repeated use, and it can support all sorts of dancing shoes, including high heels and tap shoes. There's no need to carefully monitor how the floor is used, making it an ideal choice for all sorts of events.
With these tiles, you can create the exact type of dance floor that you need at any given time. Expanding your dance floor's size is simply a matter of adding on more tiles, so you can plan out the exact dimensions that will fit your venue and event needs.
If you're looking for a cheap way to create a dance floor, these tiles can be the perfect solution. They're more affordable than traditional sprung floor options, but they're also well-suited to repetitive use and high amounts of traffic.
When you purchase this DIY portable dance floor, you'll be buying quality tiles that are made in the USA. They're backed with a five-year warranty against defects, so you can buy them with confidence.
How to Install the DIY Portable Dance Floor
When installing your dance floor, start with a hard, flat surface. You can install these tiles temporarily in both indoor and outdoor locations, and there's no need for tape or any other adhesive.
If you're installing the tiles over concrete, putting down a 3 mm rubber underlayment can provide important cushioning and sound dampening properties for a more enjoyable dance floor.
When you're in a home or banquet hall, you can install these tiles over some carpeting. This works best with a low pile carpeting, since thicker carpet can make it difficult to keep the tiles connected and to get a smooth finished surface. If you're installing over thicker, softer carpet, consider using a plywood layer beneath the tiles.
Installing the tiles is easy. Start with one tile in a corner of the floor and work your way out by connecting one tile at a time. The durable tab assembly creates a strong connection.
When you're done with the floor, you can just disconnect the tiles again. Rather than disconnecting each individual tile, consider leaving the tiles in squares of nine tiles. These larger scales can save you time when it's time to reassemble the dance floor again.
When it comes to storing and stacking your tiles, we also offer storage carts. These carts make it easy to transport the tiles, while also keeping them out of the way while in storage.
How to Choose the Right Dance Floor Size
If you're planning to build a dance floor for a specific event, you'll need to determine what size floor is right for your needs. As a general rule of thumb, we recommend providing nine square feet of dance floor space per person. Each of these tiles measures one square foot.
Remember that you can adjust the dance floor size up and down as needed by adding or removing tiles. You're sure to find many uses for these tiles, whether you're hosting events at home or hosting weddings, birthdays, and other parties at your hotel.
When you order your DIY portable dance floor, you'll also need to consider the amount of border edging that you need. Ramped border edging is available in black, creating a smooth transition onto and off of the floor.
With a DIY portable dance floor, you can make your facility and space more versatile, so it's well-prepared for any event. These dance tiles create a professional look and are sure to make a great impression on any guests and visitors to your home or event space.