Easy-to-Clean Portable Dance Floors
By Greatmats Staff Created: June, 2017 - Modified: July, 2021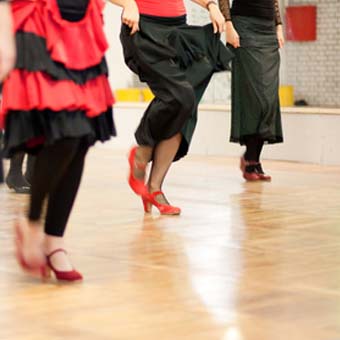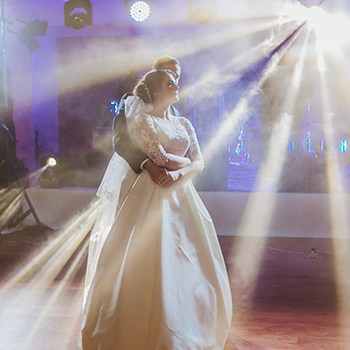 Ideal for rental businesses, event venues, hotels, and more, portable dance floors are highly versatile and feature a professional look. They're also easy to clean and low-maintenance, making them a top choice for many different businesses.
How do you clean portable dance floor tiles?
Portable dance floor tiles feature a top surface made of commercial grade vinyl material. That material is easy to clean and requires minimal maintenance, leaving your maintenance team free to focus on other issues that require their attention.
That surface is also durable and scratch-resistant, ensuring it will last for years even in a commercial environment. It features UV protection, so it's suitable for indoor and outdoor use.
You can clean portable dance floor tiles, like the EZ Portable Dance Floor, with common products that your maintenance or cleaning crew should already have. Clean this commercial grade vinyl surface with a common commercial grade floor cleaner, and damp mop with hot soapy water.
It's a good idea to use two buckets when possible when cleaning any floor. Use one bucket for clean water and the other for the soapy water.
The tiles can be cleaned indoors or outdoors; just damp mop or sponge off the tiles as needed.
Why invest in portable dance floors?
These portable dance floors can increase the versatility of your space. They're suitable for banquets, hotel ballrooms, and more, and they're an easy way to quickly transform your space to accommodate dancing.
These dance floors are equally easy to disassemble, meaning your one space can serve multiple purposes. They're much more affordable to buy than it would be to build a professional dance floor.
These floors are available in six wooden look finishes for a professional and appealing aesthetic. Once assembled, they look just like a professional floor, and they make for a beautiful backdrop in event photos and videos.
Our EZ Portable Dance Floor are also highly durable. They're backed by a five-year warranty against manufacturer defects, and are waterproof so they can be temporarily used in weather that would destroy a traditional wooden dance floor.
Best of all, these tiles are easy to install and require no professional installation. This means that your maintenance or event team can handle the installation all on their own, further cutting down your event costs and adding to your bottom line.
If you're hosting outdoor weddings, celebrations, and other events, creating an outdoor dance floor can be a challenge, but that's easily overcome with these tiles. They can be used both indoors and outdoors and won't absorb moisture.
These tiles also feature UV resistance to help protect them from sunlight. They also have slight flexibility, meaning you can install them on turf.
Because these tiles are raised, they allow water and air to flow beneath them. This design helps to prevent mold and mildew buildup, so exposing these tiles to moisture is no big deal.
Finally, don't forget about how efficiently these tiles can be installed. Installing a real dance floor can take months or more, and you'll face substantial material costs. Installing these tiles can be accomplished in a few hours, depending on the size of your project. Your business will immediately benefit from having a dance floor, and little lead time required.
How much does a portable dance floor cost?
The cost of your portable dance floor will depend on its size. EZ Portable Dance Floor Tiles cost around $6.60 per tile.
When determining the ideal dance floor size, we recommend creating 9 square feet of space per person. (Each tile is one square foot.) It's also always better to have more tiles than you think you need, since you can customize the floor's size based on the number of tiles that you choose to use.
Keep in mind that you can buy your initial dance floor tiles and, if you need to expand the floor in the future, you can purchase additional tiles and add them on. This can help to minimize your upfront costs while allowing your facility to benefit from a portable dance floor.
How do you install portable dance floor tiles?
The first time that you install these dance floor tiles, install them on a hard, flat surface like concrete. After that initial installation, they'll install easier on carpeting or other surfaces.
These tiles interlock securely to create a professionally looking floor, and they're designed to withstand repeated assemblies. There's no need for any tape, making assembly simple.
You can expand the size of the floor by adding on more tiles, and make a smaller floor by removing tiles.
When you disassemble the tiles, leaving them connected in squares of nine pieces will make it easier and faster to reassemble the floor layer. You can store these tiles in this assembly. Consider adding on transport and storage cart to make it easier to move and store the floor when it's not in use.