What Size Floor Mats Are Most Popular For Home Entrances?
By Lisa Hobbie Created: February, 2022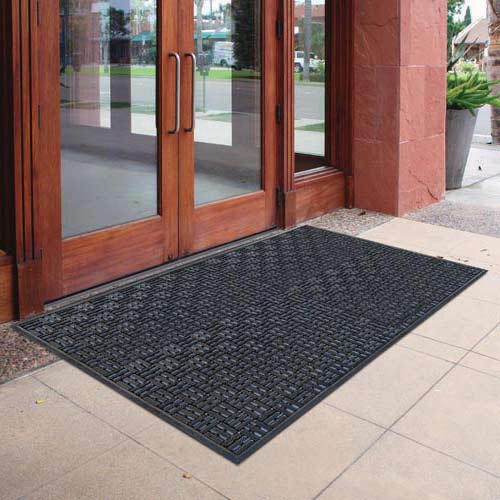 Home entrance mats come in a variety of sizes - 20x30, 36x36, 4x5, 18x24, 24x36, 5x8, 3x5, 24x48, 2x5, and 36x72 to name the most popular. If you are in the market for a front door mat, Greatmats offers the widest variety of the most popular sized mats available.
Best Selling Sized Solutions For Home Entrances
These seven products represent a great variety of floor mat styles and sizes, with one of them likely being a perfect choice for your home entrance.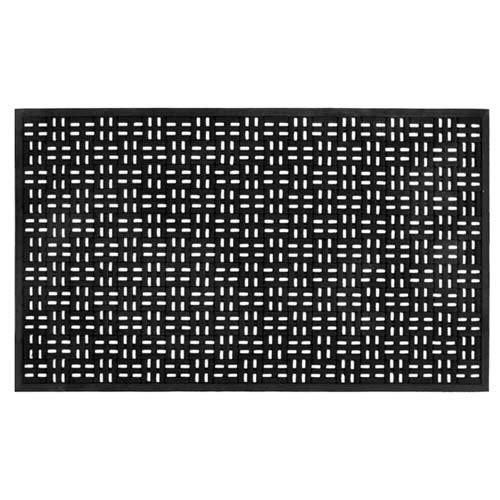 An AquaFlow Outdoor Entrance Mat is a 36x59 inch mat that is commercially rated, yet, a popular choice for a home entrance front door mat. It is complete with drain holes, so you know it will be effective at eliminating water, dirt, mud, and snow.
These floor mats for home use boast a double wiper blade and nib design that deliver superior cleaning action. Made from 60 percent recycled rubber materials, these mats are eco-friendly and suitable for all climates and weather conditions, they deliver wear and water resistant anti-slip traction, and they are easy to clean by shaking or hosing them off.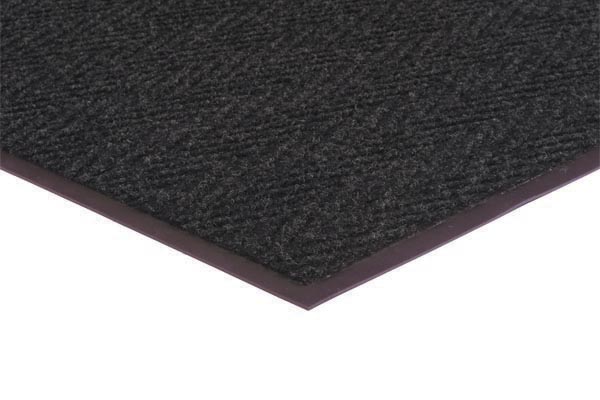 Chevron Rib Carpet Mat 2x3 Feet offers a ribbed carpet surface with coarse fibers that provide superior scraping action and moisture retention. They are stain and fade resistant, wear resistant, and made in the USA.
These floor mats for home use feature bi-level construction for trapping and hiding dirt in recessed channels for increased safety. They are made in the USA and are designed to look great and perform well.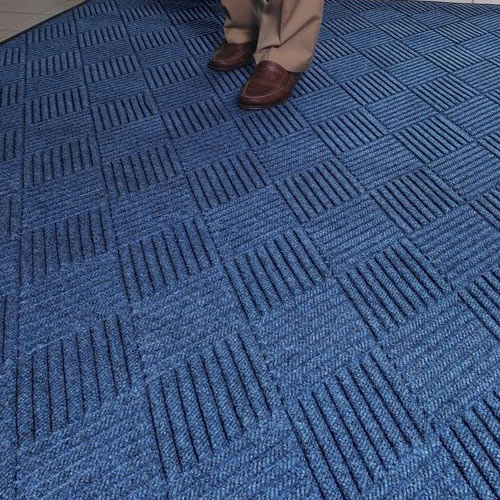 Waterhog Fashion Diamond Indoor Outdoor Entrance Mat 35x46 Inches is one of the door mats for indoor and outdoor entryways of homes and businesses that is truly top notch. Made in the USA of 20 percent recycled rubber, it's suitable for wet or dry areas.
Certified slip resistant, this mat's bi-level surface effectively removes dirt and moisture. Its rubber reinforced face nubs prevent the mat's pile from crushing, and the polypropylene fiber system dries quickly and won't fade or rot.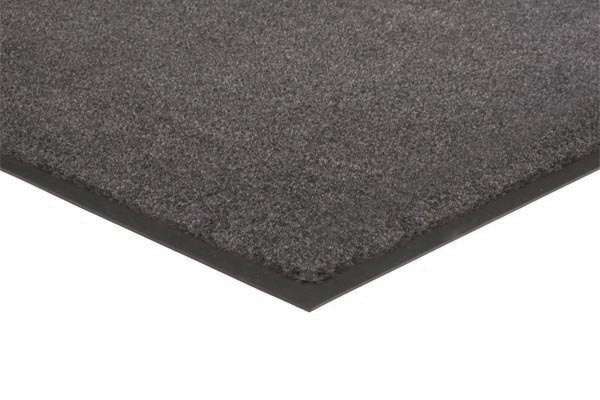 Standard Tuff Carpet 4x6 Feet is a line of water absorbent and water resistant floor mats for home made of Olefin cut pile yarn that dries quite quickly. The mats have a slip resistant vinyl backing and a stain and fade resistant carpet surface.
Often used as an entry mat for retail shops, health facilities, businesses, restaurants, and offices, these mats are also perfect for keeping a home entry nice and clean. They are super durable and offer reliable scraping action that home owners will appreciate.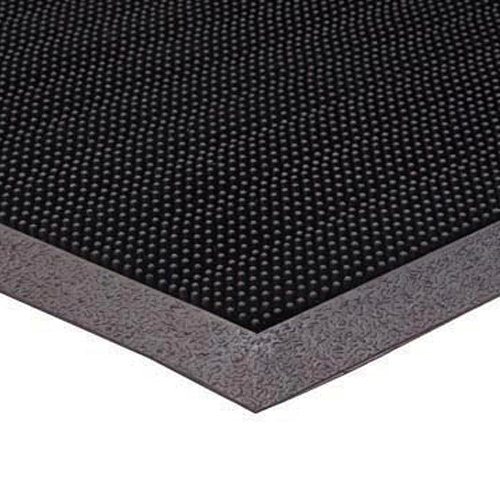 Trooper Mat is an option that is 24x32 Inches and made from 60 percent recycled rubber materials. It's wear resistant, water resistant, and offers anti slip traction and scraping action.
These floor mats for home use are made using functional rubber construction and have beveled edges for an added safety feature. It's very easy to clean, shake, or hose off, and it does a fantastic job keeping indoor floors clean and dry with its flexible fingertip nibs.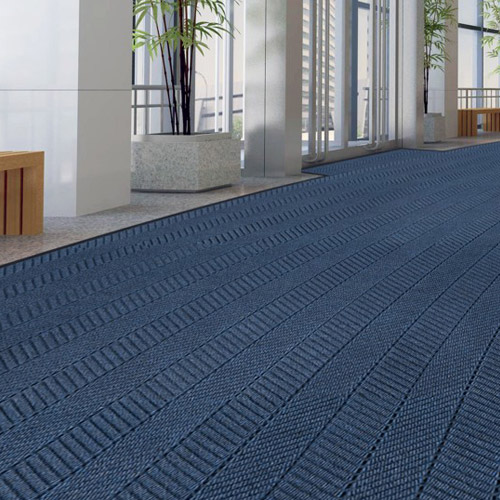 Waterhog Eco Elite Roll is an excellent product to consider if you want a size that serves a space well as a runner. This Waterhog roll is 6x67 feet, offering a large, slip resistant mat that is suitable for airports, office buildings, and commercial entrances…as well as homes.
This mat has a polypropylene fiber system that allows for quick drying, and its rubber reinforced face nubs prevent the roll's pile from crushing. Its top notch, rigid construction traps dirt and moisture, keeping it outdoors instead of inside of your home, business, or office.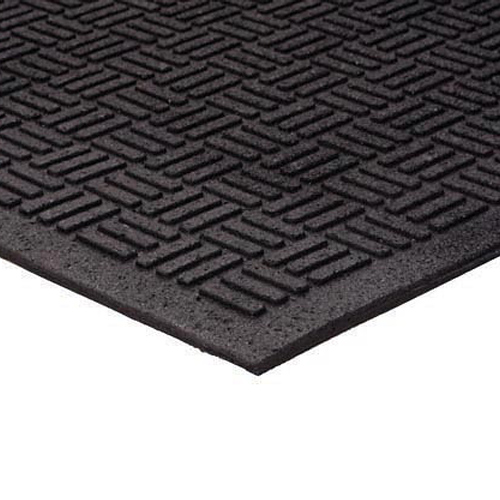 Mission Mat is a 2x3 feet mat, making it great for a smaller home entrance. This eco-friendly mat is made in the USA of recycled rubber materials, and it delivers a unique, parquet pattern that offers the best cleaning power from all angles.
These floor mats for home use provide superior scraping action, anti slip traction, water resistance, and wear resistance. They are low maintenance and rugged, so much that they can withstand fluctuating weather and all types of debris. These are frequently used for schools, retail shops, health facilities, homes, and a variety of different businesses.
Greatmats - For Different Sizes Of Floor Mats For Home Use
The featured floor mats are among some of the best available anywhere. They are made to look and perform well in numerous settings - from commercial settings to homes. They represent a number of different size varieties, and they can be used alone, or coupled with additional mats to provide a larger mat system.
For more information about any of the highlighted products, just reach out to the team at Greatmats. They can answer your questions, send you samples, and help you decide which product is the right one for you.