Outdoor Flooring Options and Services For Over Grass, Decks and More
By Greatmats Staff Created: August, 2017 - Modified: July, 2021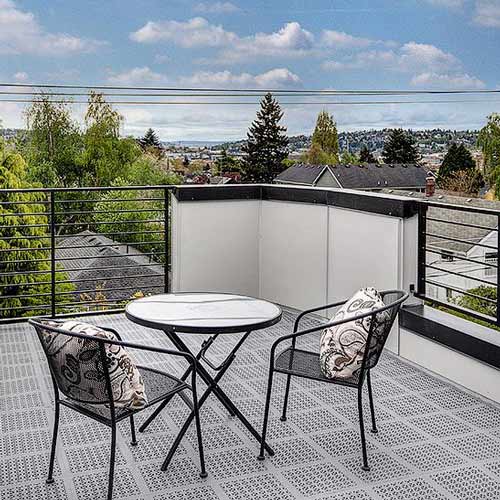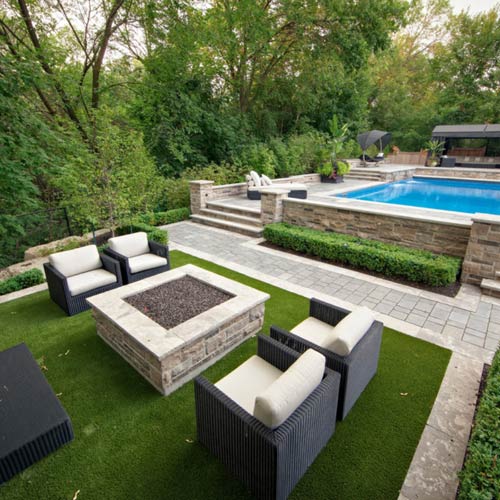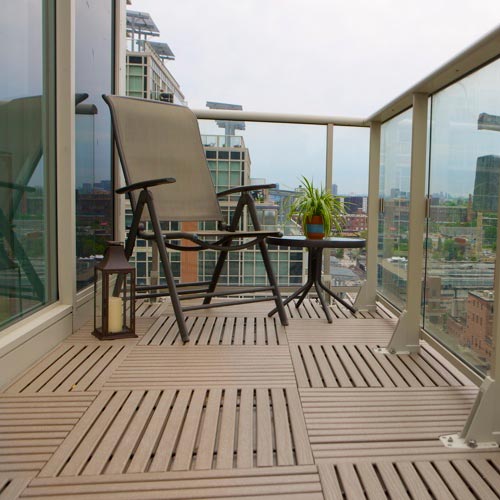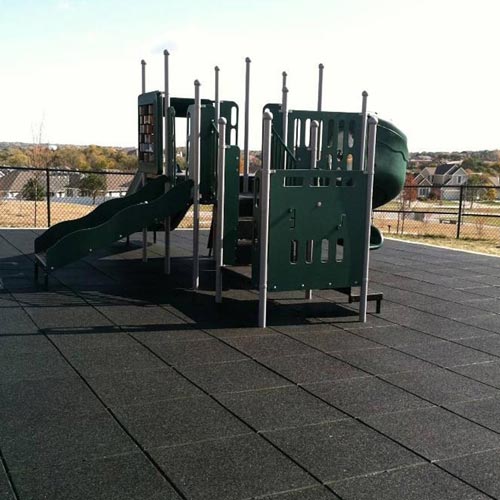 Outdoor flooring needs to withstand temperature extremes, UV light, rain, snow, and more. When your flooring faces so many challenges, it's important to start with a quality product that's designed to last. You'll find an extensive selection of safe and stylish surfaces for your outdoor floors right here at Greatmats.
Whether you're looking to install outdoor flooring over grass, concrete, your deck, or another surface, our products are designed to be easy to install so you're sure to be pleased with the results.
Outdoor Flooring Options
You'll have plenty of outdoor flooring options to choose from, and there are countless design ideas that you can bring to life in your backyard. Understanding a few basics about outdoor flooring can help you to pick the right product for your needs.
Outdoor flooring is available for both temporary and long-term installations. Portable interlocking flooring tiles can often be easily disconnected and removed. These tiles are commonly used for temporary event flooring, dance floors, and even temporary roadways.
You'll find outdoor flooring products made of wood, rubber, plastic, and foam, and each material offers different advantages.
Rubber tiles are highly durable and suitable for long-term use, such as for playground flooring or deck tiles.
Plastic tiles tend to be a cheaper option, and they're often perforated to allow for water drainage.
Wood tiles can create a luxurious finish, but they require maintenance and are some of the most expensive options.
Foam tiles are often blended with rubber for outdoor use and offer the greatest cushion and comfort.
The type of product that's best for your needs will largely depend on how you'll be using it and where you'll be installing it. For instance, many deck tiles are designed to help prevent slips and falls while being comfortable underfoot. They often have perforations to let water run through.
In contrast, event flooring often has a solid surface and a firmer design that allows it to withstand high amounts of foot traffic. These types of tiles can support high heeled shoes and other footwear common at more formal events, like weddings.
Different products are suitable for installations in different areas. Many rubber tiles need to be installed over a hard, flat surface, but plastic tiles often offer more versatility and can be installed over grass or dirt.
Some outdoor floors do need to be installed by professionals, but most of our products do not require it. Many tiles come in a modular form and can be installed by a single person, making them ideal for DIY home projects.
Considerations When Installing Outdoor Flooring Over Grass
When deciding which type of flooring to use, it's important to consider your plans for the area.
Some flooring options, like perforated patio tiles or portable dance floor tiles, are designed for a temporary installation. They may be designed to let light through, so your grass can continue to grow during their short-term use. This can help to preserve your lawn.
Other tiles lack this design and are intended for longer-term use. Some interlocking roof or deck tiles feature solid construction that won't let light through. Left in place even for a short-term basis, these tiles will prevent grass growth and can leave bare areas in your lawn once removed.
What's the cheapest outdoor flooring that can be installed over grass?
Our StayLock Tile Perforated Black is the cheapest outdoor flooring that you can install over grass. These tiles cost $4.15 each and offer a 20-inch ASTM fall height rating. It's made from recycled PVC which helps keep the cost down.
Do I have to have a level yard to install these decking tiles?
Most interlocking tiles are designed to be installed over a flat surface. Many of these tiles can be installed over grass, but you'll see better results if your yard is level to begin with.
Some tiles, like our Patio Outdoor Tiles, do have flexibility and will take on the shape of the surface they're installed on. If you're working with a surface with significantly uneven areas, then it's best to level the area first to ensure the tiles stay connected and that they create a surface that's safe to walk on.
Does grass need to be mowed to lay temporary patio tiles?
If your grass is more than a few inches high, then mowing it will make it easier to install your tiles. This can also improve the quality of your finished flooring.
Mowing your grass creates a firmer surface, which makes it easier to connect interlocking tiles. This can also prevent the grass from getting caught up in the tile seams or from poking up from underneath the tiles.
Some mats, like our Ground Protection Mats, are larger and heavier, so they can be laid directly over even taller grass. It's best to consider the type of product you're using and refer to its installation instructions when deciding if you need to mow your lawn. You can also call out Greatmats customer service team if you have specific questions about a product.