Foam Puzzle Mat Flooring Tiles - 22 Alternative Uses
By Brett Hart Created: June, 2020 - Modified: March, 2023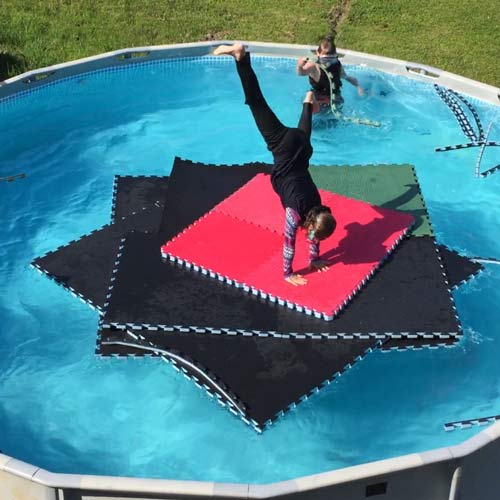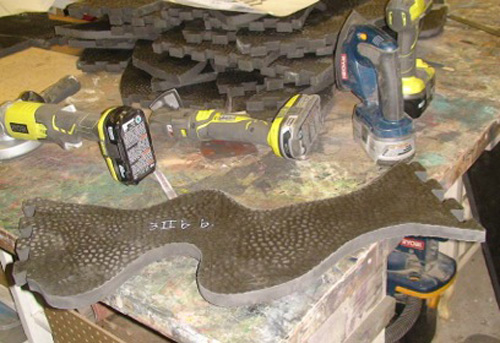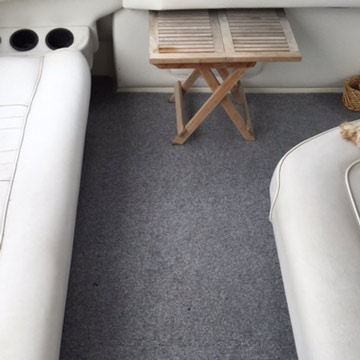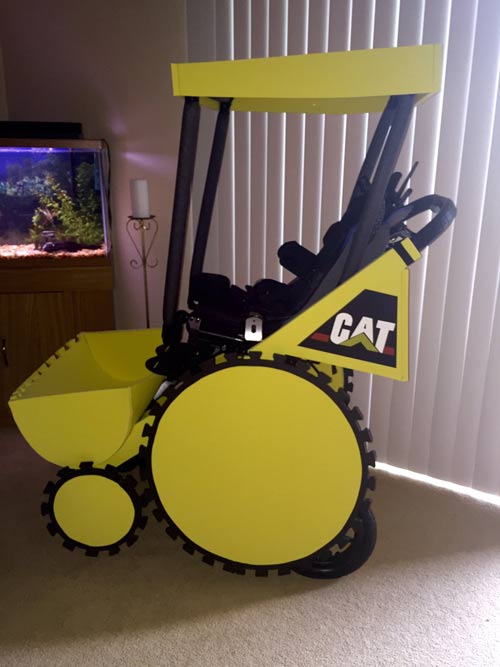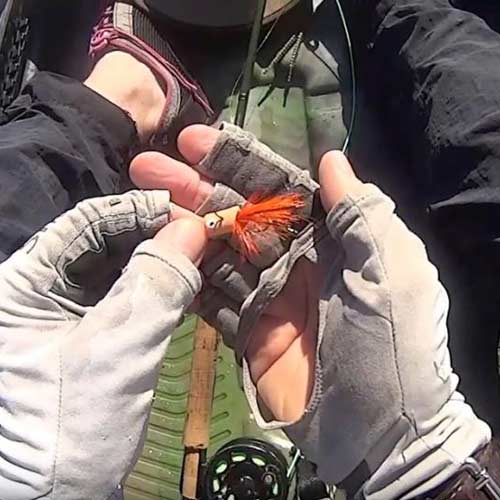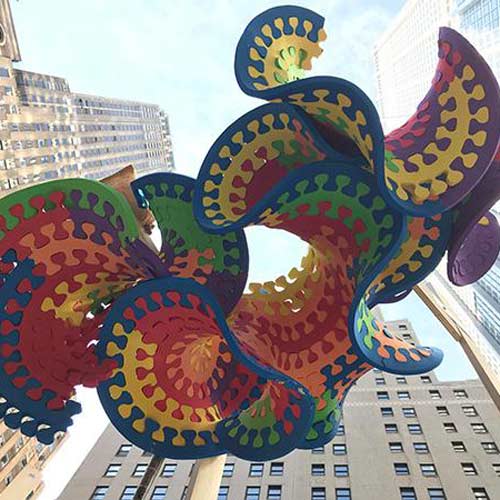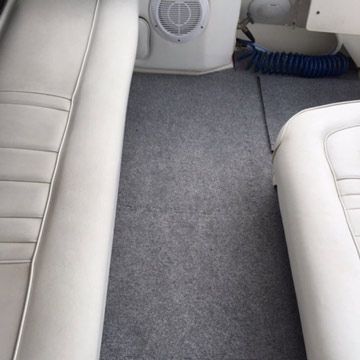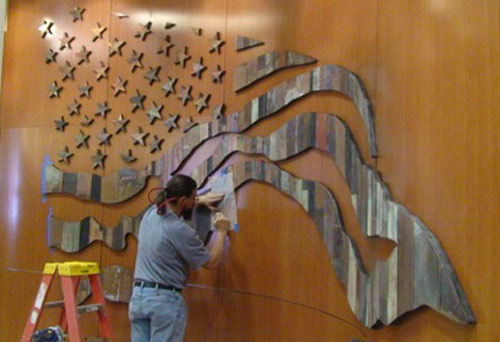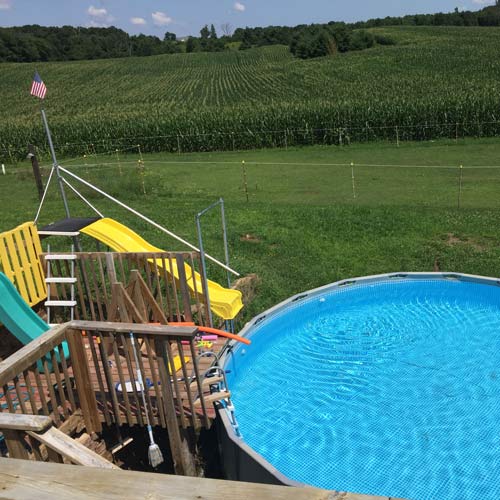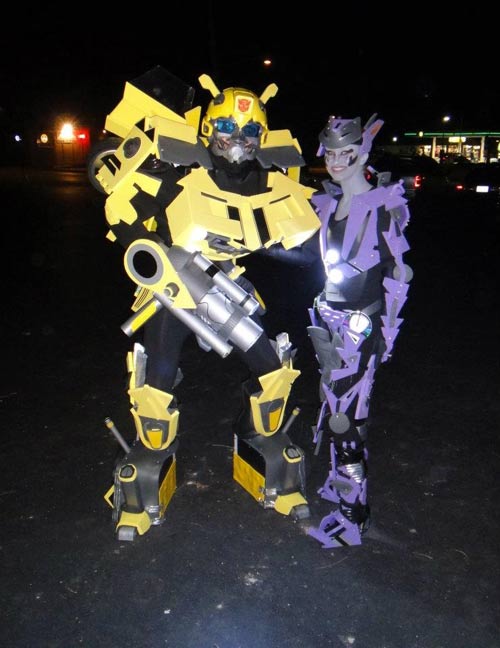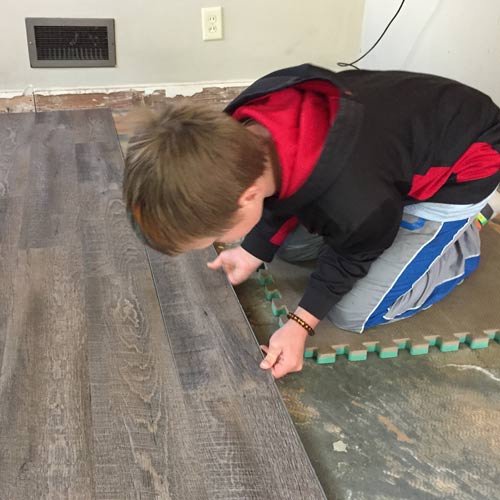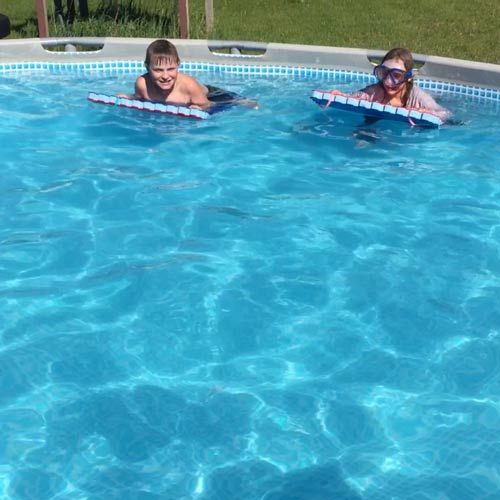 Interlocking EVA foam mats have long been popular as a soft kids flooring solution and martial arts mat flooring system due to its ability to absorb impact and reduce injury. But the benefits of EVA puzzle mats extend well beyond the play room and dojo.
Many people have gotten creative in the way they use the so-called children's flooring squares. Here are some of the most unique ways we've seen people use Greatmats foam floor tiles.
Art Sculpture and Cosplay Costume Materials
Wall Padding
Swimming Pool Accessories/Swim Mats
Door Stoppers
Fishing Lures/Bobbers
Basement Ceiling Tiles
Kids Fort Flooring
Hunting Blind Floors
Seat Cushions
Tarp Pads
Portable Work Mats
Pontoon Flooring
Under Pool Mats
Foam Pits
Machine Padding
Bath Mats
breaking board holder padding
camping pads
tool box liners
bulletin boards
kitchen mats
and dog steps.
Foam Arts and Crafts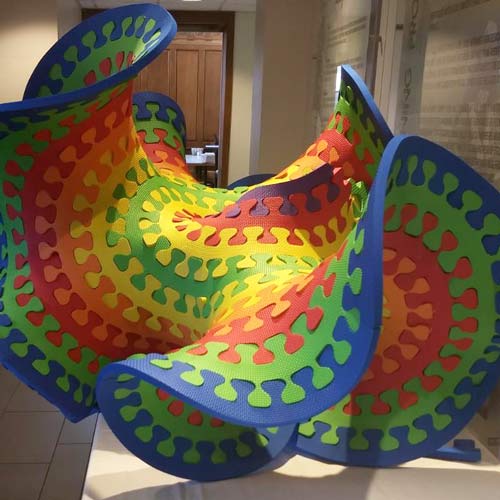 The lightweight nature and ability to be easily cut, bent and twisted into different shapes makes EVA foam mats great medium for artists and sculptors with a flair for 3D. Greatmats customers have shared how they use puzzle mats for hanging and
wall sculptures
. The durable closed cell foam material holds together nicely without tearing when manipulated by the artists and even maintains some structural benefits as it isn't too "floppy." They also make great work areas for messy arts and crafts such as jack-o-lantern carving. Instead of laying out newspapers on the floors, simply connect a few puzzle mats together. It give the carvers a soft place to sit that will contain the pumpkin guts and juices. When you're done carving, simply pick up the mats, take them outside and hose them off.
Foam Pads for Walls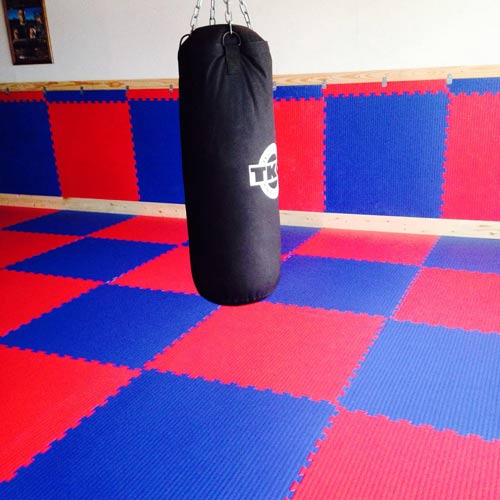 For those with basement gyms, dojos and play areas, it often isn't just the floor that needs attention - especially for those with unfinished basements. Even if there is sheet rock up, basements have a tendency for being echoey. And sometimes your activities put the more fragile walls at risk. Interlocking foam mats can help with that as well. Our customers have been known to use the tiles to both create a pattern on the walls around their home gyms and help dampen the noise. They've also mounted them to the wall around martial arts training spaces for padding and protection for both the practitioner and the walls. In some cases they even use the same soft tiles on the wall as they do the floor for uniform look.
Swim Mats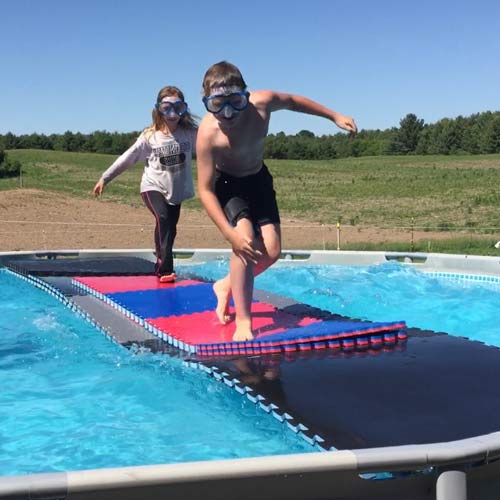 Although most EVA foam mats are treated for outdoor use, their soft, non-slip features and buoyancy have made them popular for use in and around swimming pools. Whether it is making a soft space on a pool deck or creating a padded platform at the top of a homemade water slide, they've added comfort and safety to the swimming pool space.
Thick foam mats can even support the weight of children in the pool at the jumbo-sized 1x1 meter dimension, making a great swim mat. The smaller 2x2 puzzle mats have been used as swimming kickboards.
We've even had customers stack multiple layers of the larger mats together, rotating each layer to avoid a direct lineup of interlocks, to create a floating platform for a lake or a pool the will even support the weight of adults. In some cases, they've been used as floating yoga mats.
Foam door stopper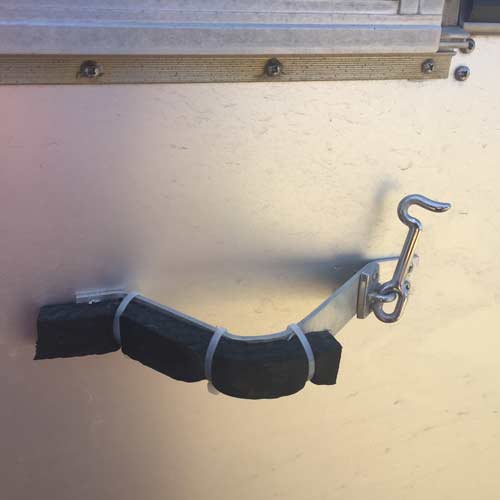 The impact dispersion of EVA foam makes it an excellent material for "bumpers" of many kinds. The puzzle interlocks of many of these fit nicely around many doors and have been cut to be used as foam door stoppers while the mats themselves can be cut to custom shapes to match a room's decor and mounted to the wall as a stylish door bumper. We've even had customers cut the mats to size to serve as door bumpers on the outside of campers.
Fishing Poppers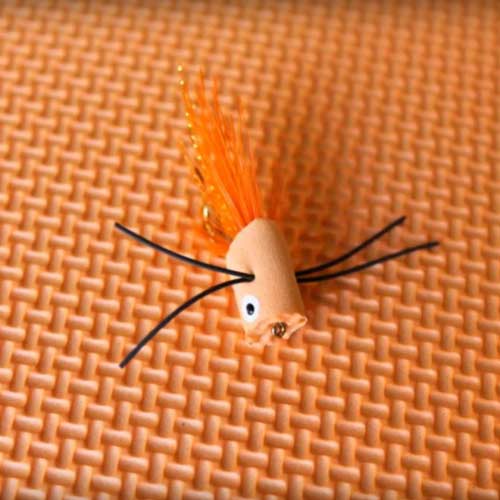 Again the buoyancy came into play for the next customer, who created fishing poppers out of Greatmats EVA foam tiles. He liked the firmness of the foam and thatch texture of the ⅝ premium foam tiles. The texture, he says, helps the popper "grip the water and pop."
Foam Ceiling Tiles
We mentioned before that eva foam tiles can help reduce the echo or noise in a room when placed on the floor and or walls. Some customers have applied the same principle to basement ceilings, using the tiles to cover exposed ceiling joists for a unique style of ceiling that helps reduce the noise transfer from the basement to the level above it. One customer used the mats to help soundproof the ceiling of a basement gym the was directly under a child's bedroom. This helped allow for morning workouts without waking the children.
Kids Fort Flooring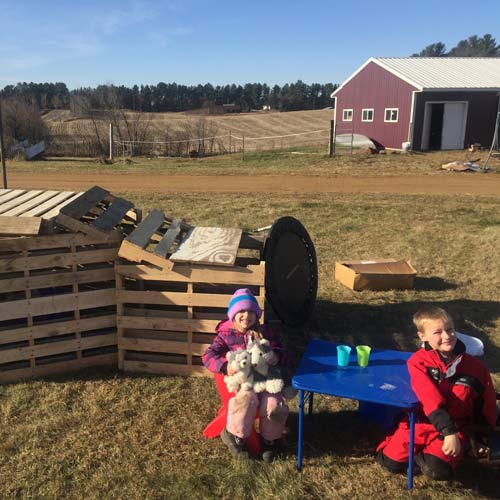 Kids are notorious for building play forts anywhere they can, whether in a basement, bedroom, living room, backyard or even in the woods. Some children spend hours in these forts and may even invite adults into them from time to time. The spaces are generally fairly small and cramped and aren't always built over the most comfortable surface. So just a few soft floor tiles can go a long way in the world of kid fort comfort. They add cushion over everything from concrete to gravel, wood chips or sticks. Just keep in mind that if the mats are being used outside, they may not look the same again if you choose to bring them back in if they are laid over sharp objects as they could puncture or scrape. The damage is cosmetic only, however, and they'll continue to provide plenty over comfort even when punctured.
Hunting Blind Floor Mat
As any hunter knows, silence is a critical component to success in the stand or blind. A shift of the foot or the seating position can cause a rustle just loud enough to scare away the very thing you've spent all day waiting for. Many hunters have found that a soft flooring such as EVA foam mats does an excellent job of reducing that noise - especially if you've got an antsy youth hunter who struggles to sit still. Plus if it's a hunting season where your own visibility is important, you can even find the mats in orange!
Seat Cushions
The lightweight design and excellent cushion of EVA foam also makes it a great material for portable seat cushions. For those who spend a fair amount of time in a hunting stand, on bleachers or even picnicking, many have found taking a puzzle mat with them has been a lifesaver for their bottom. We've even had people use the soft tiles to create seat cushions on porch swings. The EVA material also provides excellent insulation against both heat and cold, meaning it provides thermal comfort in any climate.
Tarp Pads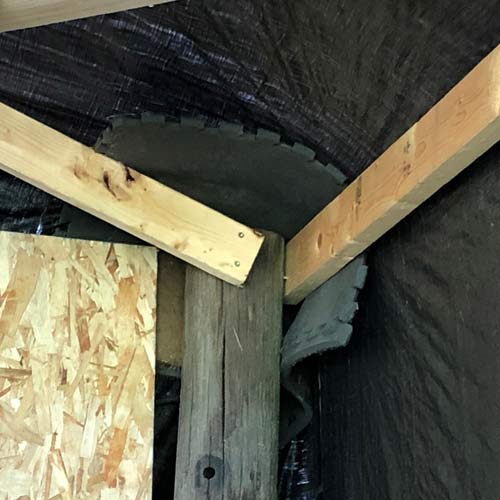 Tarps are famous for their ability to keep things dry. For decades, people have been building structures or frameworks under tarps to keep them up off whatever they are protecting from the elements - or to allow rain to run off the tarps without pooling. With wind and snow, however, tarps will wiggle and/or weigh down, causing friction with the structure it covers. If the structure has any sharp angles or rough spots, it can cause tearing in the tarp. Eva foam mats have been used to create a soft buffer between those angles or rough spots and the tarp, extending the life of the tarp and creating longer term protection for the items below it. The foam eliminates sharp spots and give the tarp a soft surface on which to rest or shift slightly.
Portable Work Mats
Anti fatigue mats have made a name for themselves over recent years for protecting the body against standing on hard surfaces for long periods of time. Knee and elbow pads have done the same for workers who spend a lot of time kneeling to do their jobs. Soft foam tiles offer the same benefits in a slightly different form. They are much lighter weight than most anti-fatigue mats making them easier to pack in a work trailer and carry to wherever you'll be working. Workers with foot, knee or back problems have praised the soft tiles for saving their bodies - especially on long work days. The cushioned material is firm enough to be safe for standing surfaces and offers plenty of give to reduce fatigue or pressure spots while kneeling or laying down.
Pontoon Boat Flooring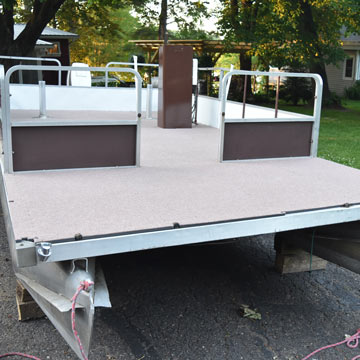 Being a waterproof material, ethylene vinyl acetate foam can be an excellent flooring surface for boats such as pontoons. For those who like to lay out and sunbath on the pontoon or jump or dive off the boats, having a little cushion on the boat deck goes a long way. One of the most popular eva foam boat flooring for pontoons is Greatmats Royal Interlocking Carpet Tiles. These plush carpet tiles feature an EVA padding built right into the underside. Plus the carpet surface is waterproof, stain resistant and odor resistant. For those who like to fish off their boats, they're also happy to find that the carpet surface does not have loops, meaning fishing hooks do not get stuck to the floor.
Under Pool Mats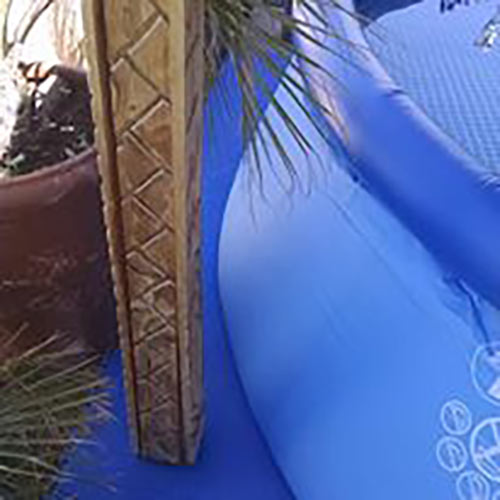 Above ground pools are a great way for kids and families to cool off during the hot summer months. Sometimes finding an ideal surface on which to install the pool can be challenging, however. It needs to be level and free of rocks, sticks and other objects that could puncture the pool. Even if you've cleared the area of these objects before installing the pool, the weight of a filled above ground pool can compact the soil and bring hidden objects to the surface, creating uncomfortable bumps under the pool floor, even if they don't puncture it. Many people also install above ground pools over concrete slabs, which makes it easier to create a flat and level surface, but that also makes for a very hard pool bottom.
Foam Puzzle Mats have become the quick, easy and popular solution to these situations. You'll still want to have a nice level surface, but the eva foam will help protect the pool bottom from obstacles and offer a little cushion against hard concrete, making the swimming experience much more comfortable.
Foam Pit Pieces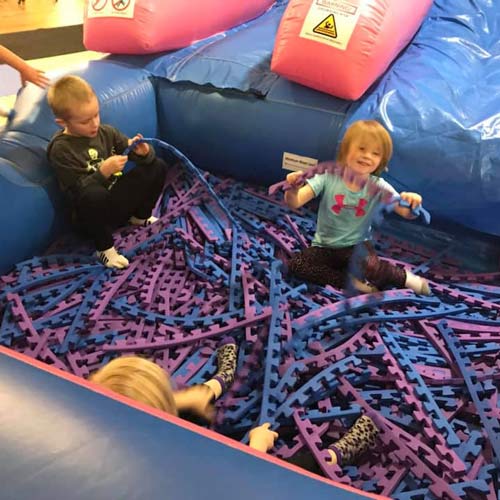 Puzzle mat users often find that the higher end mats that include border strips generate a lot of extra material after installation, especially on large installations, as they remove the border strips to interlock the tiles together. Not wanting to waste the border strips, some of those who use the mats for kids play areas often turn the border strips into play accessories - including using them for mock foam pits instead of using foam cubes, blocks or balls.
Machine Padding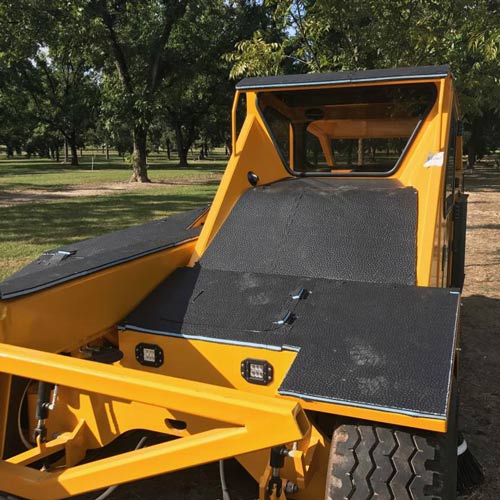 One of the most unique uses we've seen for puzzle mats is the use to pad machinery that harvests easily damaged produce. In one case, a customer covered a tree shaker with the EVA foam padding to prevent thin shell pecans from being damaged when shook out of trees.
Bath Mats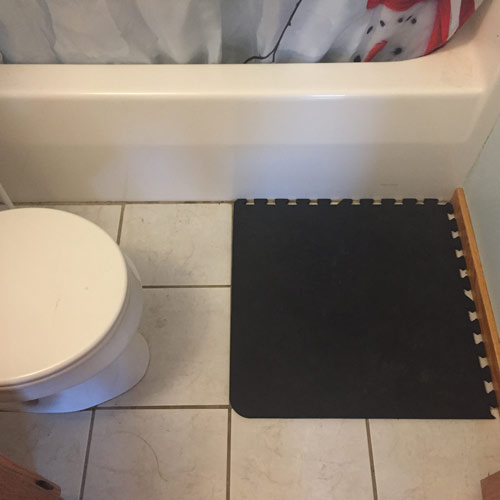 Bath mats are amazing for giving people a soft place to stand after taking a bath or shower, so they can dry off without having to stand on a cold, hard and slippery tile floor. Puzzle mats can be a great addition to a bath or shower room if the mats have a no-skid surface texture and bottom. Be aware, not all eva mats will work for this situation as different manufacturing process and textures can be slippery on top of a tile floor - especially if water slips under the mats. If you do use one that stays nicely in place. It's still a good idea to pick up the mats when you're done and stand them on end in the tub or shower stall to prevent trapping water underneath the mat.
Breaking Board Holder Padding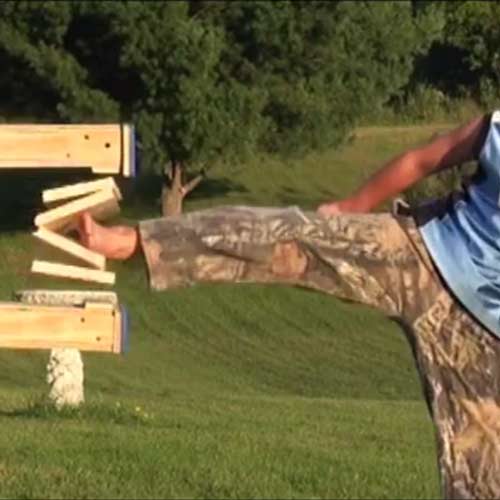 While foam puzzle mats are a popular flooring in martial arts because of the comfort they provide. Some martial artists have also found that these same mats - or similar ones - are a great tool for disciplines where board or brick breaking takes place. When placed under a breaking area, the mats protect the floors from broken pieces of brick or board fragment. For those who've gotten creative and created their own upright holders for practicing they've found it also works well to provide a padded surface around the item to be broken. Most mechanical holders are made of solid, rigid materials to avoid too much flex or give around the board. If the practitioner's aim isn't perfect, this can result in a very painful impact with the holding apparatus. Covering contact prone surfaces with eva foam can significantly reduce the pain inflicted by such errors of the learning process.
Camping Mats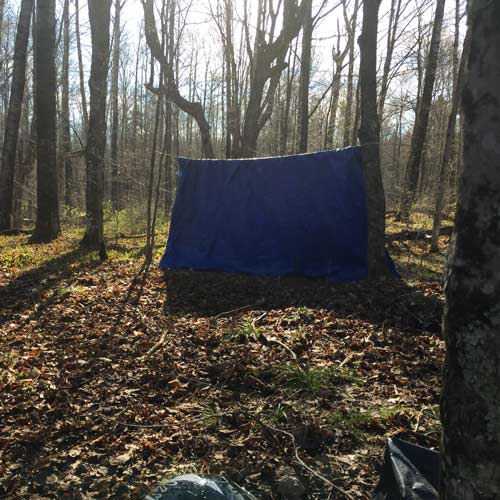 Most campers are familiar with roll out foam camping pads. Most are made of an open cell foam that can compress easily into a nice compact roll, but absorb water if the tent leaks during a storm. Soft EVA Tiles have become an increasingly popular option for flooring inside a tent while camping. Not only do they provide cushion without absorbing water, but they make it much easier to create a uniform and level surface on the bottom of the tent. No more overlapping, bunching and clumping rolls.
Tool Box Liners
Foam tiles have also been used to line the bottom of tool boxes and chests to protect tools and reduce noise. The tiles can even be custom cut to allow certain tools to fit into a specially sized cavity, preventing them from sliding or bouncing around.
Foam Bulletin Boards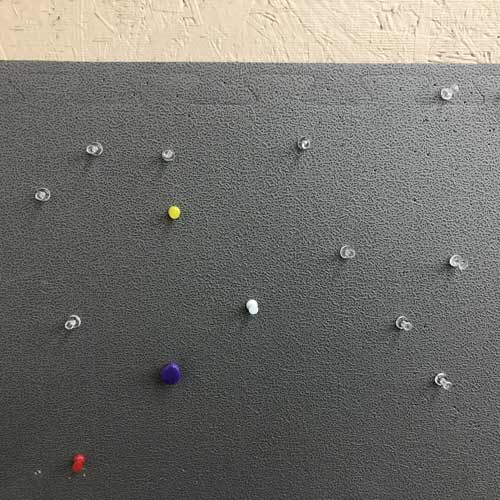 Firm Eva foam is easily punctured by sharp objects; it is still rigid enough to hold its shape. That's why some people have chosen to use them as a unique surface for a bulletin board. Much like cork, push pins can easily stick into the foam and hold their place. This is a great way to tie in the decor of a puzzle mat filled play room or martial arts studio. For those who already use the interlocking mats as wall padding, it's a build in bulletin board solution.
Foam Kitchen Mat
In the realm of anti-fatigue matting, soft puzzle mats can make a great soft kitchen mat option. If you've spent hours in your kitchen, cooking or washing dishes - especially barefoot, you've experienced how unforgiving a hard kitchen floor can be on your lower body. These mats can easily be laid down while you're working to provide a comfortable surface for you to stand barefoot. And even if you're a messy cook or dishwasher, the mats won't absorb anything you've spilled on them and clean off easily. If it gets bad enough, you can even put the mats in your sink to scrub them down - or take them outside and hose them off!
Dog Steps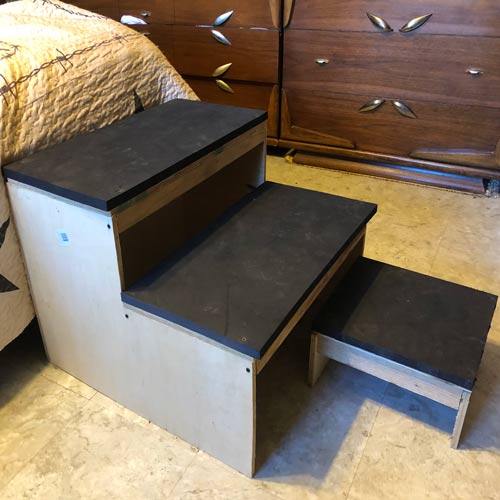 As dogs get older, like the rest of us, their hips and knees can weaken or become sore, making it difficult for them to do things like run or jump. If you have a small dog, this can become especially problematic for those who like to have the dog join them in bed for nighttime snuggles. That's why many people have either purchased or built dog steps for the bed. With with dogs who lack the ability to leap very well, also comes the potential for them to slip on dog stairs that don't offer the proper traction. One Greatmats dog agility mat user took advantage of the cushion and grip of the foam puzzle mats and topped the dog steps with cut sections of the mat to provide a safe and comfortable stairs for his canine companion.