How to Buy Modular Flooring
By Julia Nass Created: March, 2018 - Modified: April, 2023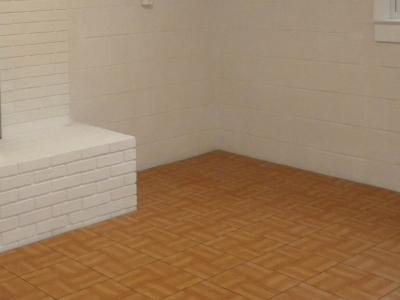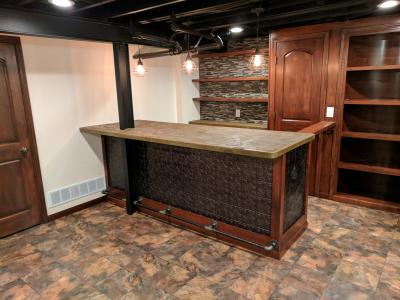 No matter the purpose you have in mind for your flooring project, considering planning for a modular floor. Purchasing modular flooring is one of the easiest ways to bring a beautiful new floor into your home, business and trade show booth - all without the cost of paying someone to put it in for you.
Benefits of Modular Flooring
Modular flooring makes installing a brand new, professional-looking floor a simple do-it-yourself project. Typically, modular floor tiles are more lightweight and transportable than rolls or large mats. If certain tiles or modular mats are damaged, you can easily replace just a piece of the floor rather than the entire thing, saving both time and money. With modular tiles and mats, the world of flooring is (literally) at your feet. Modular flooring comes in a wide array of colors, sizes and materials including rubber, carpet, foam, vinyl and plastic. You can use this flooring system everywhere from dance studios to commercial warehouses to homes and horse stalls.
Two Installation Types of Modular Flooring
Interlocking
Interlocking tiles are a very common and popular style of modular flooring. Interlocking systems come in a variety of forms, like tab and loop or puzzle-piece style tiles. An interlocking design ensures that tiles fit together tightly and will not stray apart. They also tend to make for a more seamless look. At Greatmats.com, most interlocking floor tiles are extremely easy to put together and take apart. Usually, interlocking flooring does not require extra adhesive or even tools in many cases. Interlocking modular tiles come in a range of materials, but mostly commonly foam flooring, plastic tiles and rubber products.
Non-Interlocking
Some modular tiles do not have to be connected together to install. Non-interlocking modular tiles simply need to be laid down side by side. Many of these non-interlocking modular tiles do not require the use of adhesive to stay in place. Rather, there is enough tension between tiles or grip on the bottom to keep tiles in place. However, adhesives such as floor glue or double-sided tape can often be added for a more permanent and secure installation.
Planning for a Modular Floor
At this point you may be wondering, with so many different options out there, how do you begin planning for a modular floor? Start by becoming familiar with the space you plan to put your new floor in and daydream the perfect vision you have for it. Are you buying modular flooring for your home? A commercial space? A studio? What kind of aesthetic would you like to achieve? Something classy, fun, colorful, chic? What is your budget? Will the floor be heavily used or subject to spills or moisture?
Measure the space you would like to put your floor in. You will use these dimensions later to help narrow your search. Once you have these questions answered for yourself, you can begin your floor hunt with a clear idea of your wants and needs. However, there is no need to get too specific just yet. After you have a broad sense of what you want in your floor, Greatmats.com can help you the rest of the way.
Peruse the Greatmats Buyers Guide
Customers find the
Greatmats Buyers Guide
to be a fun and interesting place to help them in purchasing a modular floor. Here you can find videos, blogs, customer profiles and more. Videos compare different floors, demonstrate how to install them, and answer other common how-to questions. Customer profiles highlight a wide variety of real people and businesses using Greatmats flooring products.
Play Around With on the Greatmats Pro Floor Designer
One of Greatmats.com's most helpful features is the Pro Floor Designer. Find a product that sparks your interest and access the Greatmats Pro Floor Designer from its product page. From there, you can enter the dimensions and shape of your space. Then, you can mess around with different colors, designs and layouts. The Pro Floor Designer is a fun way to get an idea of what your space will actually look like after buying modular flooring.
Contact a Greatmats Flooring Expert
Once you are tired of doing research on your own, or if you have questions you have not found the answer to, a Greatmats Flooring Expert will step in to assist. These customer service representatives are committed to your vision and will go above and beyond in assisting you with buying modular flooring. The support team can be reached both online via live chat or email and over the telephone. They can help you choose a product, order free samples, and eventually order the perfect product as well.
Overall, Greatmats firmly believes planning for a modular floor and purchasing modular flooring should not drain your time, energy and money. Greatmats.com and its stellar support team has everything you need to make buying modular flooring simple, fun and affordable.