Premium Martial Arts Mat Uses - Karate Training Pads
By Julia Nass Created: August, 2017 - Modified: October, 2023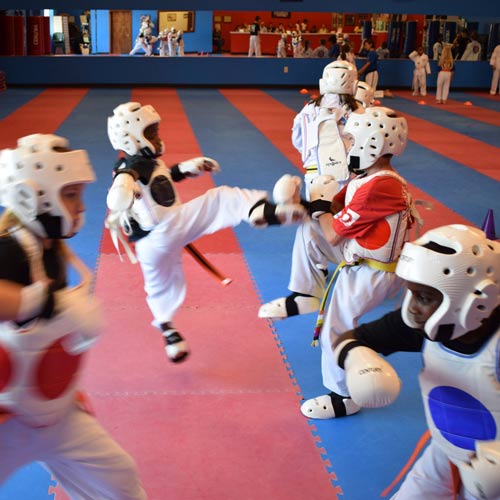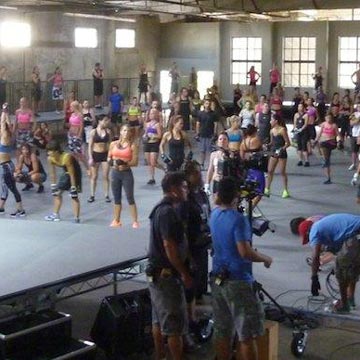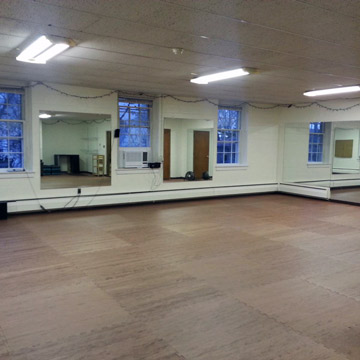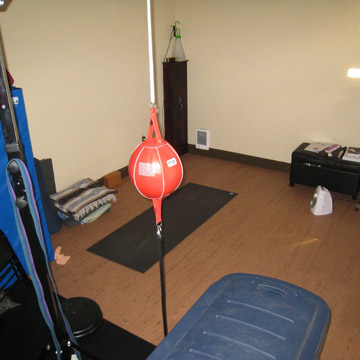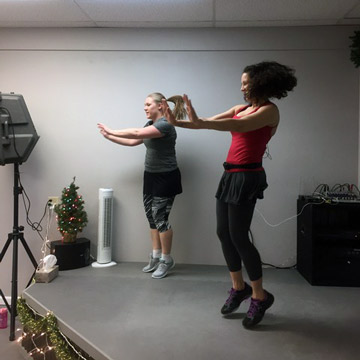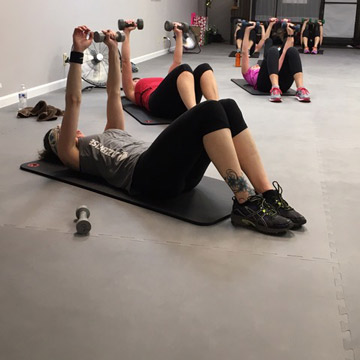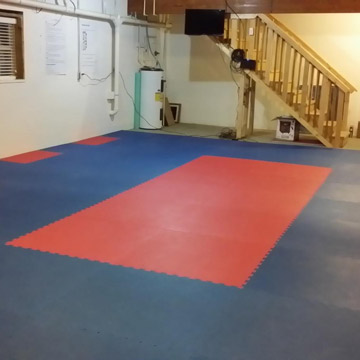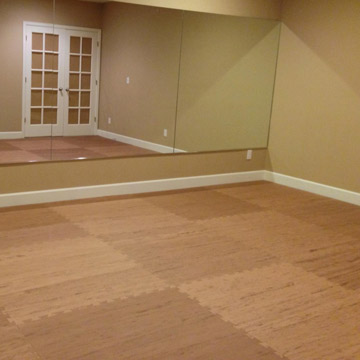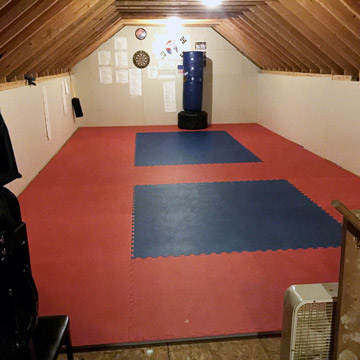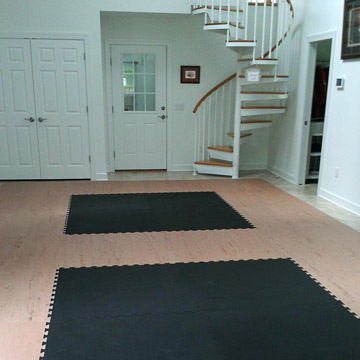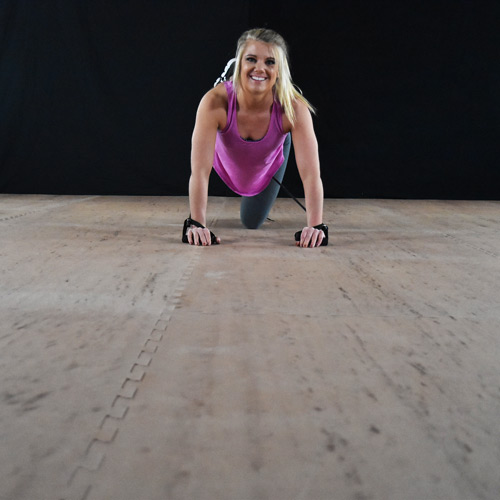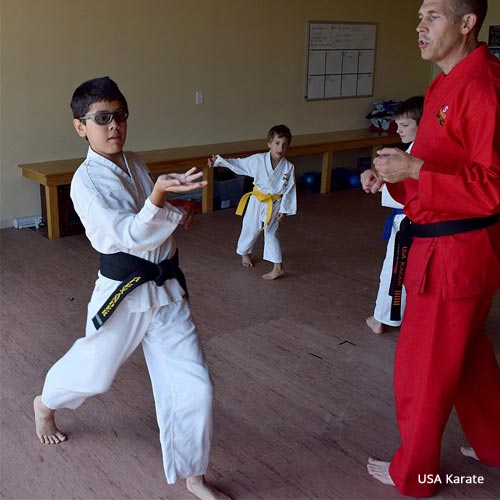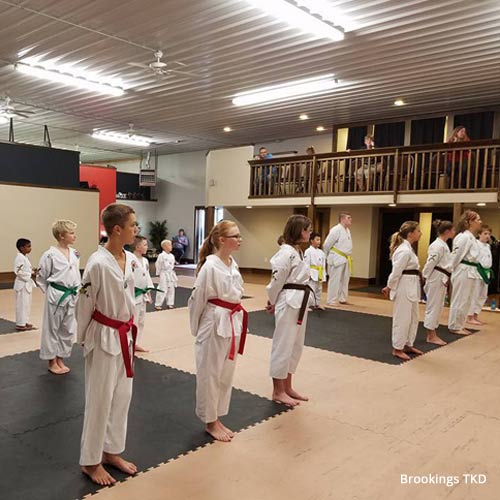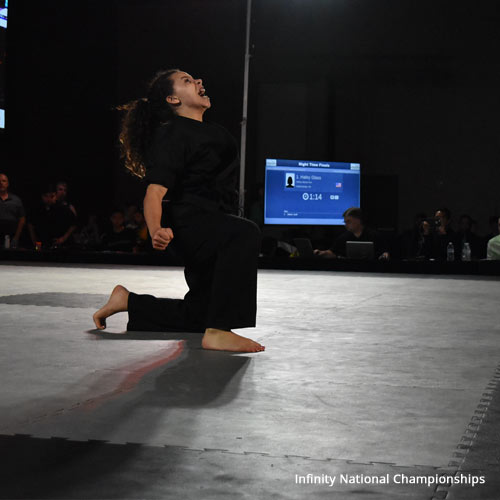 For over a decade, Greatmats' Martial Arts mats have been trusted in hundreds of different commercial and home studios. These martial arts and Taekwondo tournament mats are made from a high-density foam that is both supportive and cushioned to protect against falls. The smooth, non-absorbent leather surface finish of these karate tournament mats are designed for barefoot and soft shoe use. Mats come in double sided colors including red/blue, wood-grain/black, and black/gray. Also used as Kung Fu competition mats, the mats are easily installed by connecting the intuitive, universal interlocking edges together. Karate tournament mats can be disconnected and transported just as easily.
The Many Different Uses
Greatmats' Martial Arts 1-inch mats have been tried and true as karate tournament mats, taekwondo tournament mats, kung fu competition mats, and much more. Take a look at the different ways customers are using these these karate tournament mats, and find out what they have to say about it.
1. Karate Dojo & Tournament Mats
''As the owner of a large martial arts studio, teaching both karate and jiu-jitsu, we have found the 1'' premium martial arts mat to be an excellent blend of comfort and support. ... The compression of the mats when being thrown or swept is good, and provides a great deal of shock disbursement. Half our studio is covered in the 7/8-inch mat and the other half in the 1'' premium mat. We plan to replace the 7/8'' mat with the 1'' matting in the future, both for consistency and performance.''
John, Russellville, AR
2. Taekwondo Dojang & Tournament Mats
''Greatmats was excellent to work with. The product was shipped as expected and communications were timely and professional. The product was exactly as advertised and is a fantastic Taekwondo academy floor! Great job Greatmats! Your products and customer service were excellent.''
Anonymous, Gahanna, OH
3. Kung Fu Competition Mats
''We bought this mat for our martial arts club a few months ago now and we love it! It appears to be holding up really well given that we use it (typically wearing light martial arts shoes) every day for classes in kungfu, sanda, taichi and wushu. This includes weapons training; even where spears and swords have accidentally slipped to cause a few cuts in the mat, the cuts do not appear to be opening up or fraying. The surface traction is ideal: not too gripping and not too slippery for such moves as kungfu sweeps and taichi. The thickness/cushioning effect also helps protect for falls. We also can't say enough about our very positive purchasing experience with Greatmats.com. They were so helpful, particularly with regard to ensuring all requirements were satisfied with shipping the mat internationally. (It was so refreshing to learn that our invoice was all-inclusive and there were no hidden extra charges that we had to pay afterwards.) We highly recommend Greatmats.com and would definitely shop there again.''
Ruth, Winnepeg, MB
4. Aerobics Studio Mats
''We love our Greatmats flooring. We opted for the 1'' karate mats because the aerobic flooring was on backorder and we needed it quickly; I was worried, but completely unnecessarily. I am so pleased with my decision. No more joint problems for me or my customers-not from our floors! Our old floors were concrete under carpet. These are NOT slippery, yet easy to pivot and dance on. They are easy to clean. We vacuum or dust with a swiffer-type dry mop and steam mop twice a week to sanitize. They can also be mopped with soap and water. We just haven't found the need to do that with the steam mop. Customers who left because of joint issues related to our flooring, are now coming back.''
Nina L, Eagle River, AK
5. Yoga Studio Mats
''The mats worked out great for us. We use them in a commercial gym classroom room. We do yoga, kick boxing, zumba... on them and the members love them.''
Chad, Columbus, OH
6. Home Dojo Mats
''...We were concerned about finding the right mat to go with our decorating scheme and be functional. The one-inch karate mats are perfect for our home dojo. Lots of cushion and a very classy appearance.''
Larry & Karen, Elkton, VA
7. Office Mats
''I have found your mats to be both very cost effective and a very nice addition to my business. They look great, feel great, and have gotten nothing but rave reviews from my clients. Your customer service, delivery, and product have been first rate. I would definitely recommend your company to others.''
Thomas, Crawfordsville, IN
8. Grappling Mats
''The mats are great, very comfortable, very nice appearance, delivery on time, excellent services. We are very happy with the product, we recommend it and will buy it again. We can do forms, fight, grappling, and all strong movements and the mats do not even move, we do also ground fighting and some take down and the cushion is wonderful.''
Hely, Boca Raton, FL
9. Nia Mats
''I ordered the woodgrain/black because I wanted the entire floor to look like a wood floor. ... In the end I was very happy with the results and I love my new floor! It was easy to install by myself. First I removed the carpet, carpet tack strips, carpet underlay and scaped off the glue. Then I vacuumed up the cement floor and assembled the full-sized mats directly over the cement in the majority of the room. Then, I measured and cut the remaining tiles to fit until the room was complete. Cutting and fitting the edges was easy. I will be using this room primarily to practice Nia and Yoga. It is very comfortable to dance on with bare feet, and I don't even need to drag out a yoga mat!''
Deborah
Parker, CO