Best Tatami Martial Arts Mats - Interlocking Puzzle Mat for Grappling
By Julia Nass Created: July, 2017 - Modified: March, 2023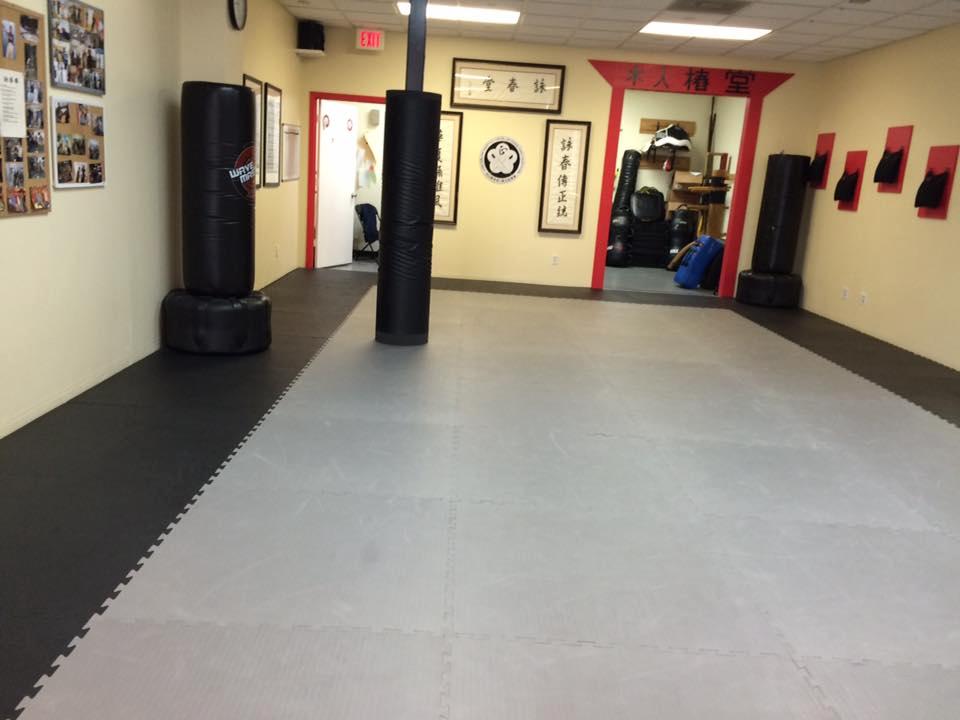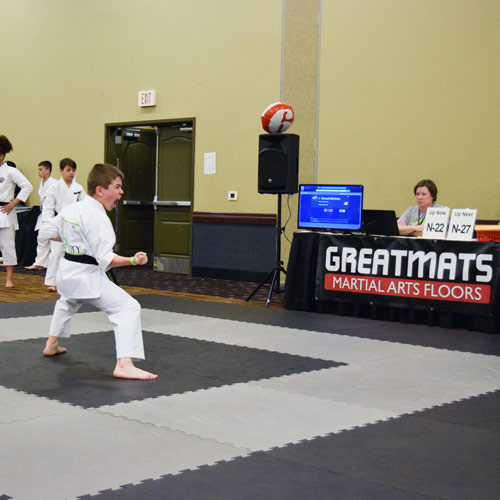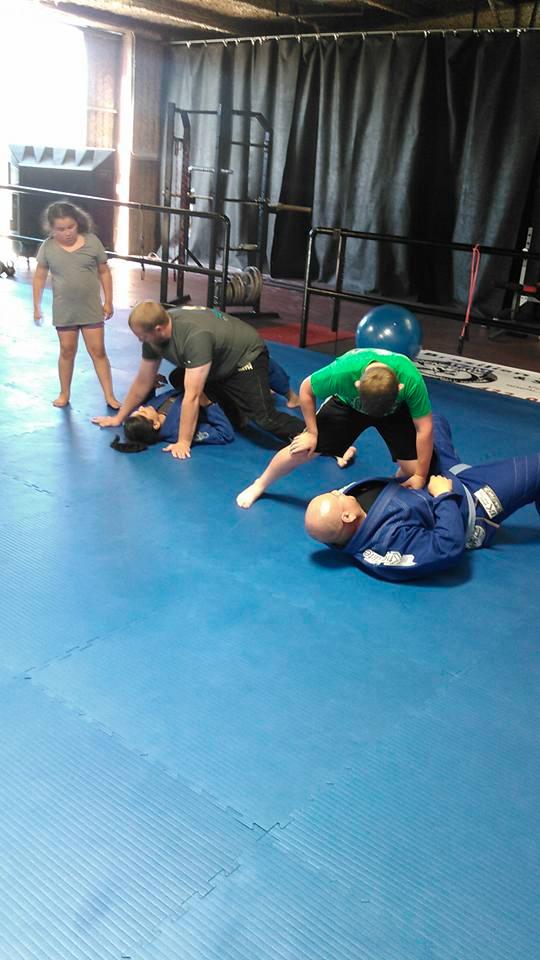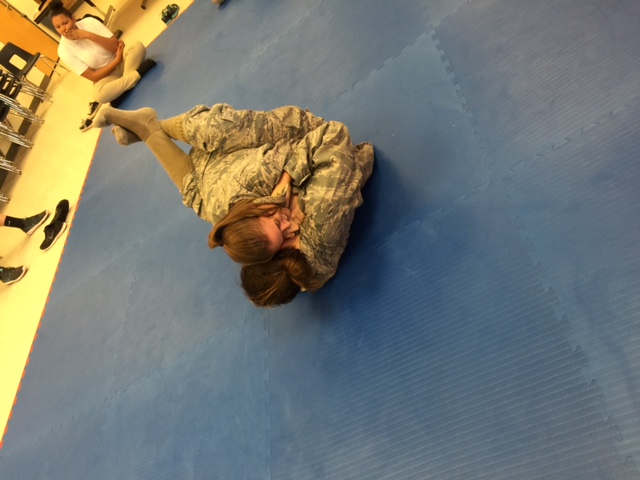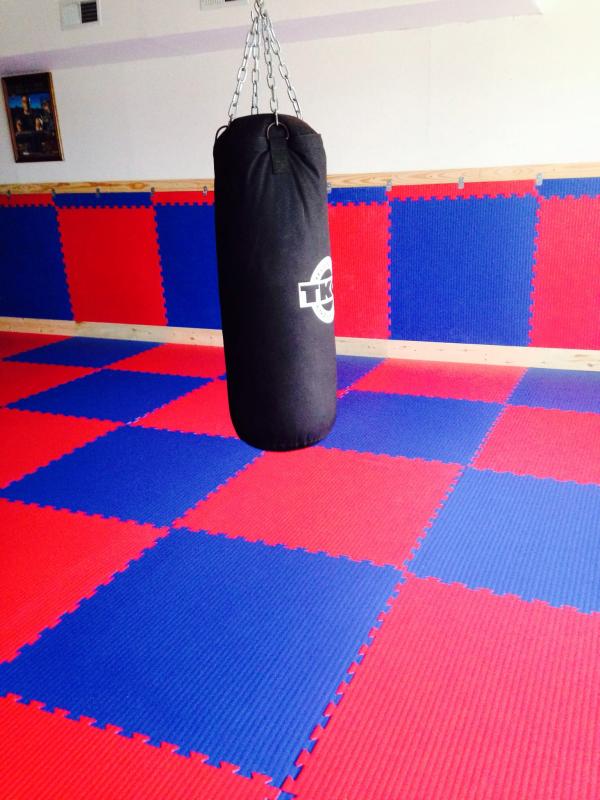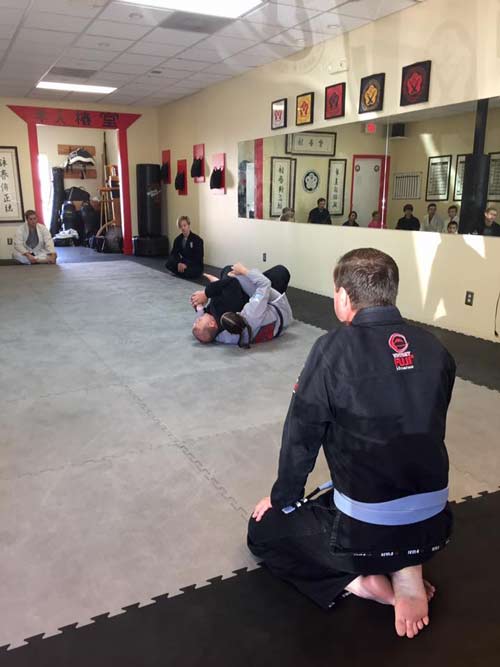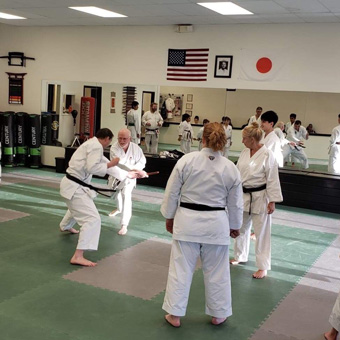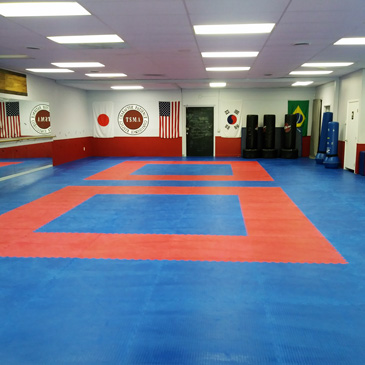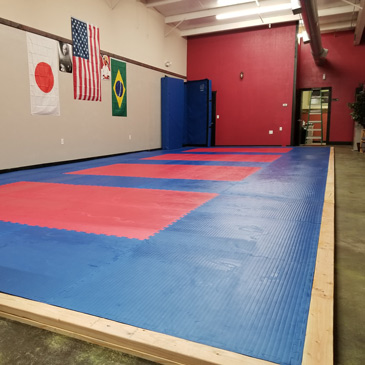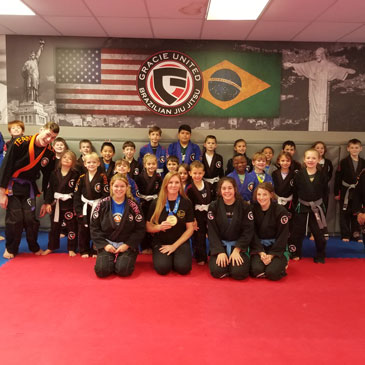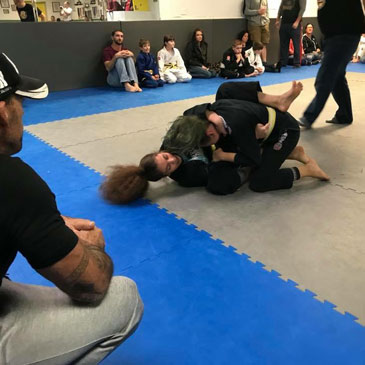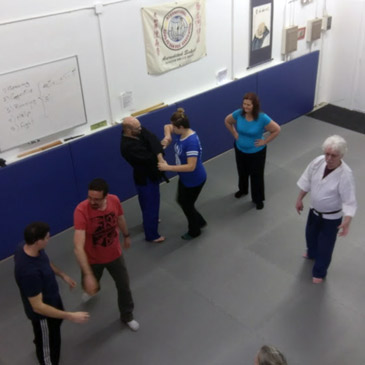 Re-imagine your space with Grappling MMA Mats. This simple-to-install fitness flooring is made of high-quality EVA foam that is both soft and firm. The non-slip surface provides just the right amount of traction to provide safety while movement goes unhindered.
Users find Grappling MMA mats to be awesome for a wide variety of uses because of their comfortability and durability. These cardio mats withstand the impact of intense movements and use while providing cushion and safety measures against falls.
Greatmats Grappling MMA mats can instantly turn any room into an exercise space of all types. Discover all the different ways customers use this fitness flooring, from jiu jitsu mats to play center mats. Each of the following listed use is coupled with a rave customer review that gives insight into the best qualities of the product.
1. Jiu Jitsu
''We recently received the reversible mats from Greatmats at SUPERKIDS Martial Arts in southwest Florida, and they are definitely the best puzzle mats available. We've trained on 4 different matted floors in the last 15 years at the studio and these are the best by far! They fit completely snug together without the usual gaps found here and there with other products. The kids love them because the look great and offer pure fun without fearing falls and the adults love them because they look great and offer less resistance/friction when rolling compared to most puzzle mats out there. We offer BJJ, TKD, and fitness classes and they work perfect for all! Ordering was a breeze and we got what we ordered when we were told it would arrive. We were even able to make a great home roll out mat with the extra edge pieces the size that would be $400 worth of more mat space! Anyone looking to have a quality floor for quality training doesn't need to look any further, we did it for you. :)''
Derrick, Pt Charlotte, Fla.
''This is our 3rd order of these mats. Extremely durable! Perfect for Brazilian Jiu-Jitsu! Big thanks!''
Curtis, Twin Falls, ID
2. Karate
''We purchased Greatmats back in Aug 2011, for our new karate dojo, Faith Martial Arts. We are located in Colorado Springs, Co. We ordered a total of 90 40 x 40 x 1-5/8'' grappling mats . And the more we use them, the better they feel! We here at Faith Martial Arts, do a lot of karate forms, stand up fighting and grappling! We absolutely love them! And plan on purchasing more in the future. Thank you Greatmats for a wonderful mat!''
Gina, Colorado Springs, CO
3. MMA
''Shinobi Elite Martial Arts Studio absolutely loves our new mats. My students have commented on how soft and cushiony the mats feel under their feet. We also appreciate how gentle it feels on our bodies when we do our rolls and break falls. Thank you Greatmats for such a superior product. We really appreciate it. We will definitely recommend them to any one who is looking to update or change their floors.''
William, St Augustine, FL
4. Indoor Play Center
We love our new Greatmats floor in our toddler playroom. It's easy to clean and provides a safe surface for our kids to play. It was simple to install and looks great as you can see.''
Pamela, Dresher, PA
5. Taekwondo
''We just installed our new grappling mats about a month ago, and we love them. They provide a tremendous amount of comfort while grappling and are extremely easy to clean. We have tried other mats over the years, but these are the best we have ever used. The price was extremely reasonable for a such a quality product. I would recommend these mats to anybody who trains in the grappling arts, but they work great for our TaeKwonDo students as well.''
Kim, Omaha, NE
6. Combat Fitness
''Although this was not our first mat. It was the first mat purchased from Greatmats. We specialize in advanced training of Bodyguards, Force Protection Specialists and Urban Street Combat Techniques. We found the customer service all through the transaction was excellent. All of our questions were answered and fully addressed. Assistance in making the proper choice for our needs was carefully explained to us. Delivery was quick and on time. Layout and assembly of the mats was simple and quick. Since laying the mats we have used them non stop daily and they appear and function as they had the very first time. We will comfortably purchase from Greatmats again and recommend them to anyone requiring mats for any purpose.''
Sonny, Gulf Breeze, FL
7. Krav Maga
''The 1 5/8 Grappling Mats work great. They are easy to install and easy to clean. We primarily use the mats at Combative Jiu Jitsu for a combination of Brazilian Jiu Jitsu, Krav Maga and MMA.''
Titu, Chino Valley, AZ
8. Autism Play Therapy Center Playroom
''We have an autism play therapy center and this flooring was wonderful for our playrooms!!!!''
Lori, Broken Arrow, OK
9. Muay Thai
''@ Absolute Fight factory we use Greatmats 1 5/8'' mats for our BJJ, Muay Thai and MMA programs. The mats are great for grappling and throws and still provide a great surface for standup techniques, allowing for great footing and transitions. Truly a great product for EVERYTHING that we do, and that IS, EVERYTHING! Boxing, Kickboxing, Wrestling, Judo, BJJ and MMA. Greatmats product covers it all!''
Rob, Kalispell, MT
10. Kickboxing
''We installed from your company at Cervizzi's Martial Arts Academy in North Andover. We went with the 1 5/8'' grappling mats and they are absolutely awesome! Having been on hard rubber and concrete floors with carpet, your mats are such a relief! They have the stability for our karate and kickboxing classes, but are forgiving enough for falls and grappling! It is the best surface I have trained on in my 10 years as a martial arts instructor. Thank you!''
Luke, North Andover, MA
11. Judo
''I am completely satisfied with my Greatmats purchase. I teach at a local ''Anytime Fitness'' facility that was interested in starting a Martial Arts program. I instruct in a variety of styles including Okinawa-Te / Aiki-Jujutsu / Kodakan Judo and the floor has worked out perfectly. It allows good footwork and body movement; it has a good feel for atemi landings and ground fighting workouts. The staff was very helpful in assisting me in my final decision. I just wish I had a bigger room to utilize, I would have bought more. Thanks for your help.''
Danny G, Bay Saint Louis, MS
12. Tumbling
''The mats were extremely well packaged and easy to assemble. As promised, all mats came with straight-edged borders on all sides. Once installed, they are well padded and look just as nice as the more expensive Swain mats I used many years ago. Grappling, tumbling, falls and light throws are all capable of being conducted on these mats, which are still firm enough to allow stand-up work, as well. The only negative to the mats is that, despite the textured surface, they are very slippery. I am told by a fellow instructor that this goes away with use. Overall, I'm very pleased by the product, the price, and the service of the company. These were recommended to me by another martial arts instructor and I would recommend them to others, as well.''
Amy L, Sevierville, TN
13. Yoga
''Excellent product, impeccable service, The Mats are already installed in the socket University Santo Tunja, Boyaca, Colombia, students are already practicing Yoga and MMA on, very satisfied customer, Thank you!''
Fernando, Miami, FL