2018 Infinity National Championships - Martial Arts Tourney Recap
By Brett Hart Created: June, 2018 - Modified: May, 2020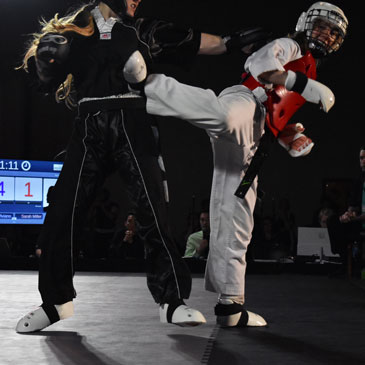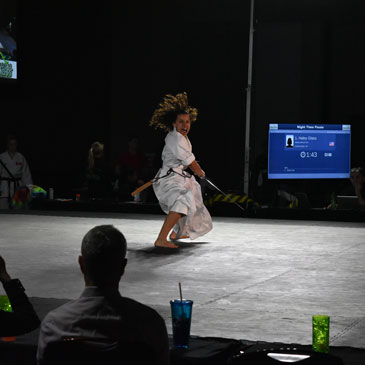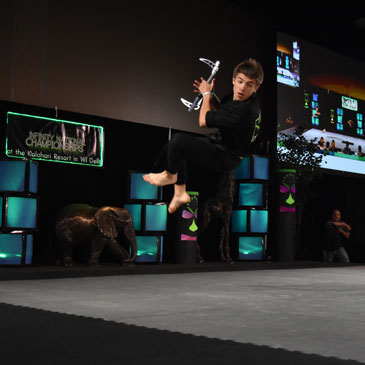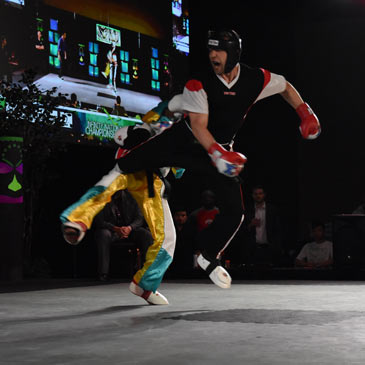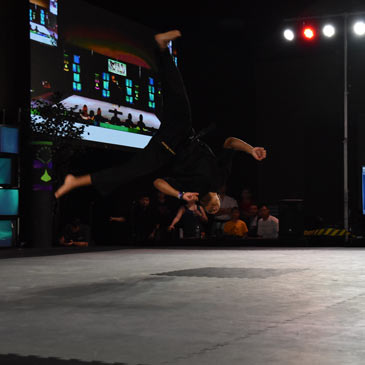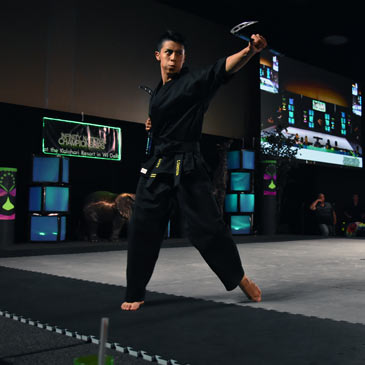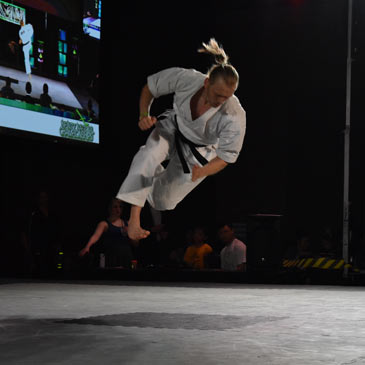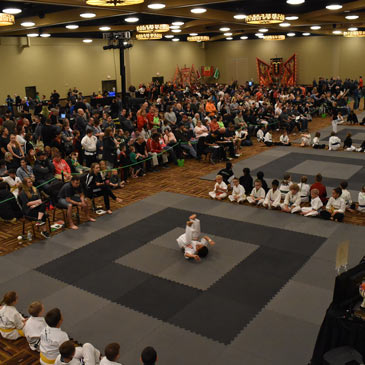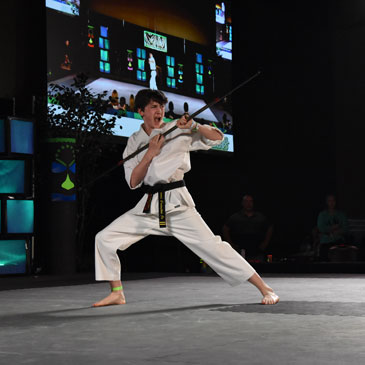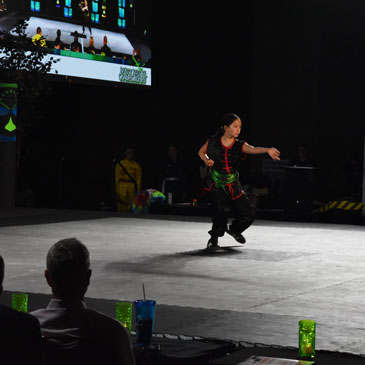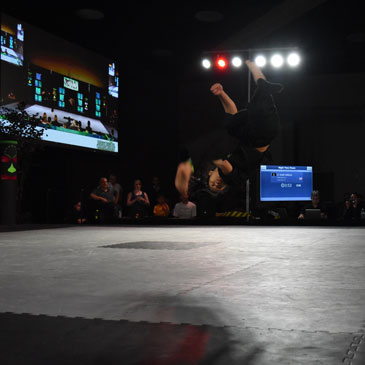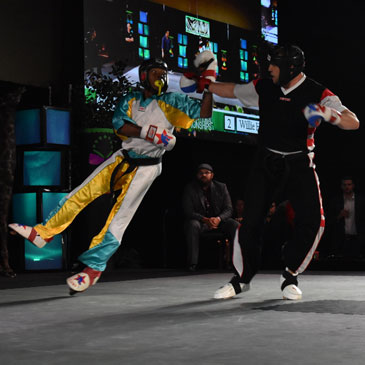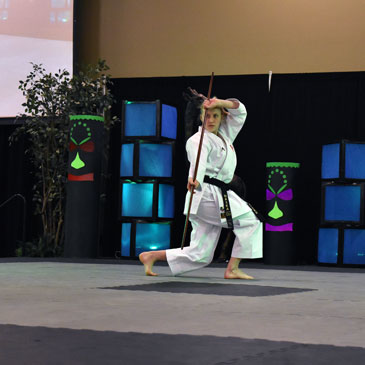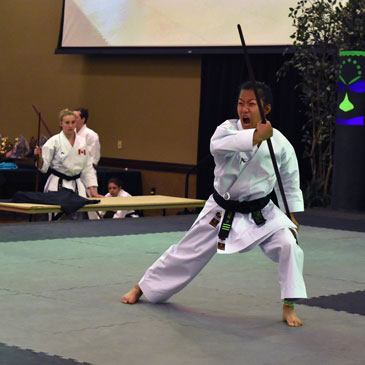 The 2018 Infinity National Championships put on display plenty of adrenaline filled sport karate, tricking and kung fu performances at the Kalahari Resort and Convention Center in Wisconsin Dells. A two-day affair equipped with nine Greatmats rings, the event was capped by a Saturday night final that included team forms, Creative/Musical/Extreme open hand and weapons forms, traditional karate forms and even some Kung Fu forms.
Highlighting the final were the duo of Haley Glass and Noell Jellison, who recently made appearances in the 2017 Hugh Jackman movie ''Logan'' as mutant children. The two went head-to-head in multiple events including CMX Weapons and and CMX open hand forms.
Also showcased were point sparring matches pairing Sacha Viviano vs Sarah Miller, Willie Hicks vs. Alex Dingmann and Jada Miller vs. Glass.
Other finals qualifiers included:
Corey Holzman,
Cameron Whorton,
Joseph Bein,
Alex Riggs,
Dennis Cranston,
Hunter Orlowski,
Connor Chasteen,
Erin Marie Smith,
Nikki Frydenlund,
Zoe Brown,
Annika Mueller-Owens
Ren, Sandretto-Chang
Priscilla Ton,
Raymond Johnson,
John Slawinski,
Jacob Stiver
Andrea Fernandez,
Alyss Groce and
Sofia Rodriguez-Florez.

Infinity Martial Arts