Gracie Barra Sweeps Atlanta BJJ Championships
By Created: June, 2017 - Modified: February, 2019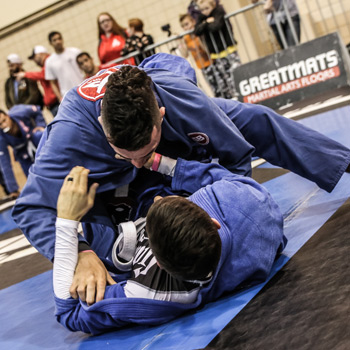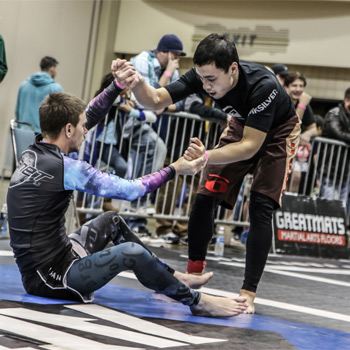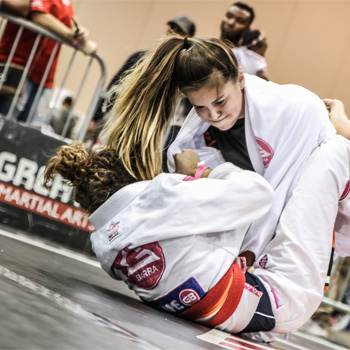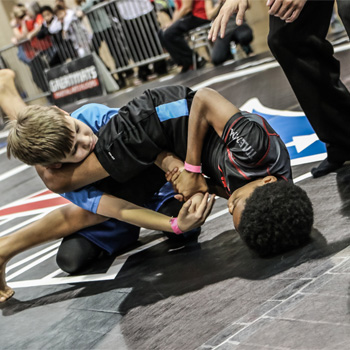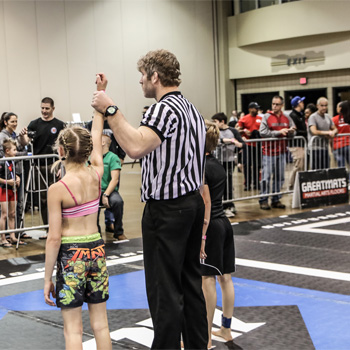 The American Grappling Federation wrapped up its 2016 tournament season on Dec. 17 in Duluth, Georgia, with the Greatmats-sponsored Atlanta BJJ Championships, and Gracie Barra put together the strongest showing of any academy to claim first place in the team standings.
Gracie Barra finished almost 250 points ahead of runner up De La Riva USA, sweeping all four divisions, while Roberto Traven BJJ placed third.
De La Riva USA claimed the No. 2 spot in both the Kids Gi and Kids No Gi Divisions. Placing third in the Kids No Gi Division was The Bunker with 65 points. Roberto Traven BJJ tallied 54 points in the Kids Gi division to claim third place.
In the Adult No Gi Division, it was SBJ claiming second place with 27 points, followed by Agoge Combatives, with 24 points.
X3 Sports was the Adult Gi Division runner up with 33 points, followed by Nova Uniao with 30 points.
Top 10 Overall Team Scores
Gracie Barra 429, De La Riva USA 180, Roberto Traven BJJ 113, Knuckle Up 84, Twin Tigers BJJ 77, Union Team 70, The Bunker 68, No Limit 61, Soul Fighters BJJ (Gulf Coast) 59, SBJ 57
To learn more about Greatmats-sponsored American Grappling Federation Tournaments and athletes visit
Greatmats' AGF Tournament Resource Page.

Atlanta BJJ Championships
American Grappling Federation
Duluth GA