Gracie Barra Sweeps 2016 AGF Albuquerque BJJ Championships
By Created: June, 2017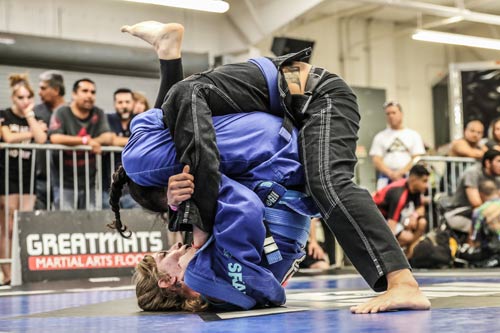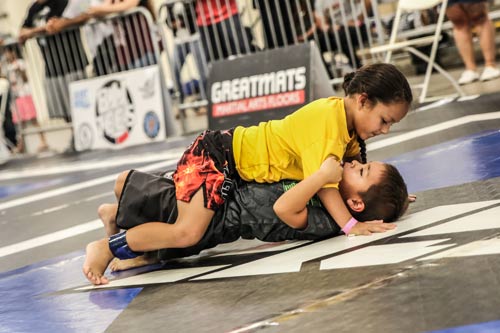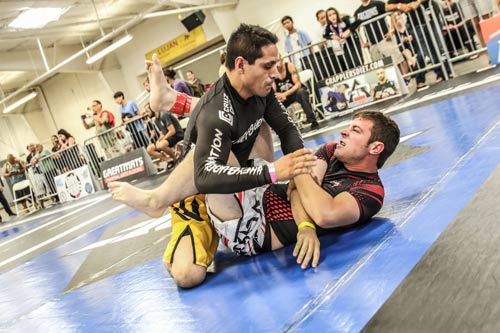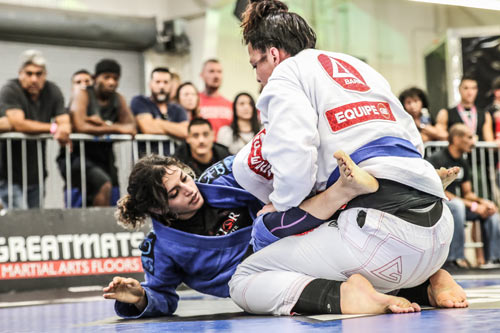 Aug. 4, 2016 - Gracie Barra dominated the Greatmats-sponsored 2016
American Grappling Federation
Albuquerque BJJ Championships on July 30 at the Manuel Lujan Complex in Albuquerque, New Mexico, compiling 413 total team points.
Guetho Texas took the No. 2 spot in the overall team standing with 233 points and was followed by Winks Gym with 145 points.
Sixty-two teams in total recorded points at the Federation's first tournament in New Mexico.
Gracie Barra won the Kids No Gi division with 69 points, followed by Winks Gym (48) and ONE Jiu Jitsu (27).
It also claimed the Kids Gi Division title with 65 points. Guetho Texas took second in the division with 35 points, followed by ONE Jiu Jitsu, with 18 points.
Gracie Barra racked up another 128 points to win the Adults No Gi Division over Guetho Texas (53) and Winks Gym (38).
The majority of Gracie Barra's points, however, came in the Adults Gi Division as it amassed 151 points to complete the divisional sweep. Guetho Texas also had its strongest showing in this division, tallying 132 points, followed by Winks Gym with 56 points.
Top 10 Overall Team Scores
Gracie Barra 413, Guetho Texas 233, Winks Gym 145, Warrior Fitness Center 69, ONE Jiu Jitsu 66, Colorado Springs BJJ 62, The Grind MMA Academy 51, Durango Martial Arts Academy 50, Easton Training Center 42, Clube De Jiu Jitsu Pitbull 31
To learn more about American Grappling Federation Tournaments and athletes visit
Greatmats' AGF Tournament Resource Page.

American Grappling Federation
Waxahachie TX
For more on this topic please review our
MMA Mats
product page.