BJJ Mat Testimonial - Rafael Ellwanger Gracie United BJJ
By Brett Hart Created: May, 2017 - Modified: April, 2021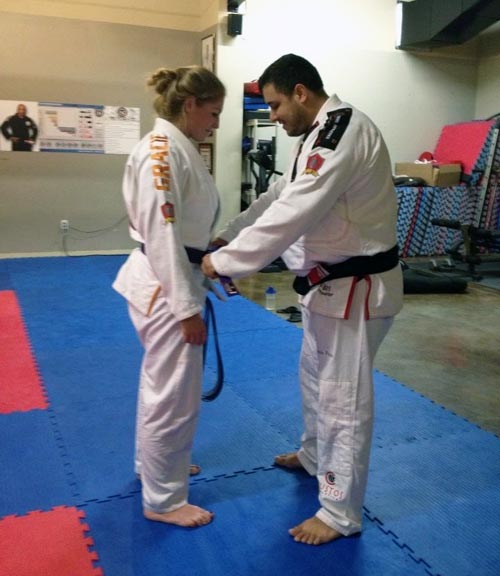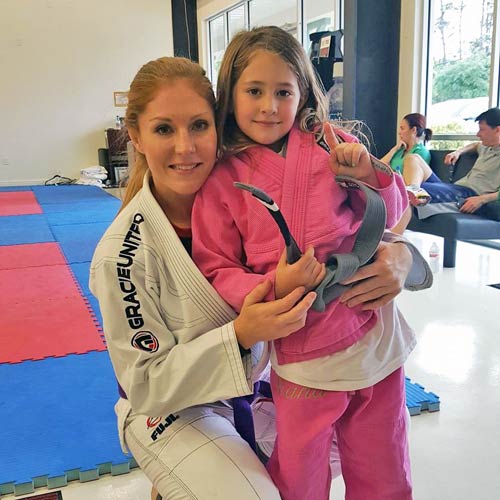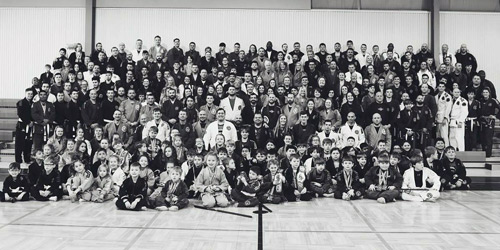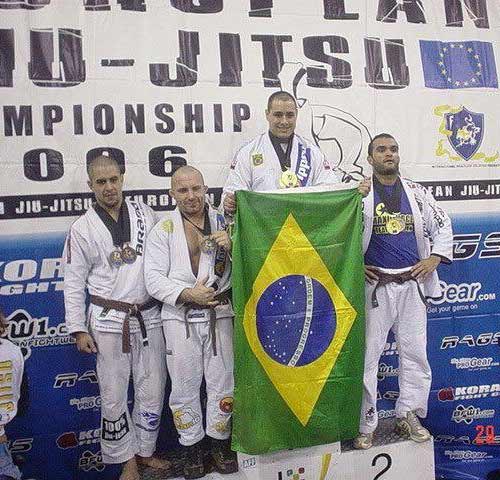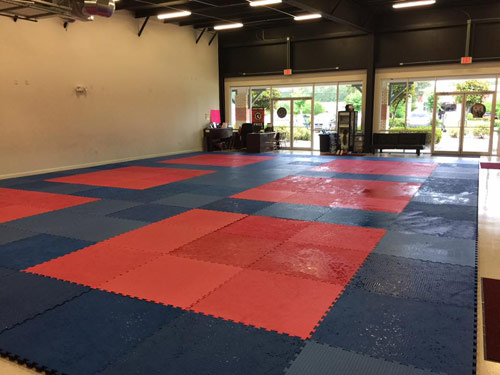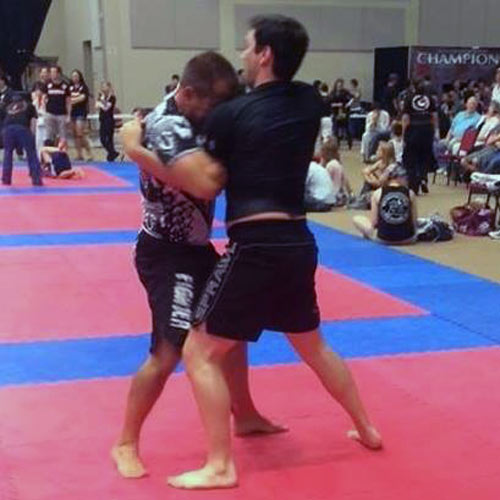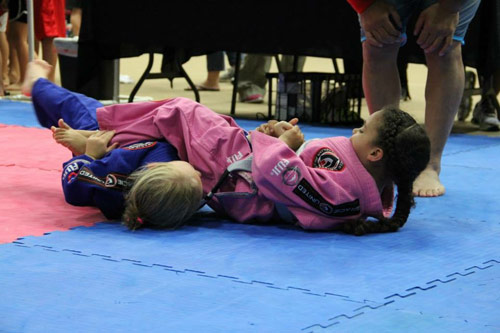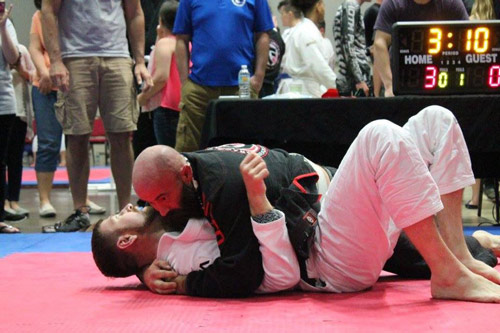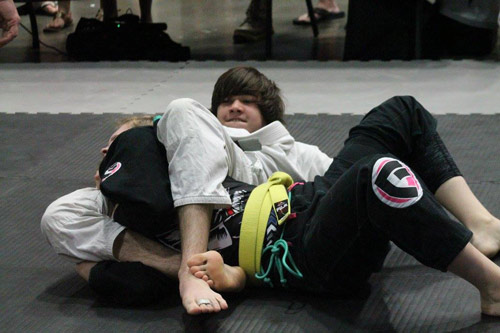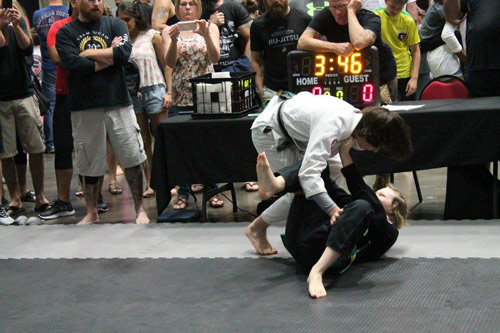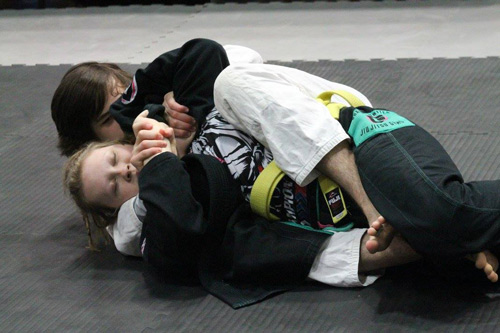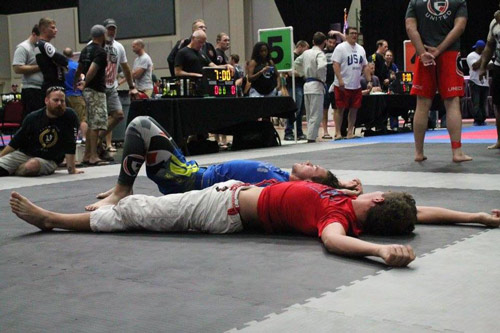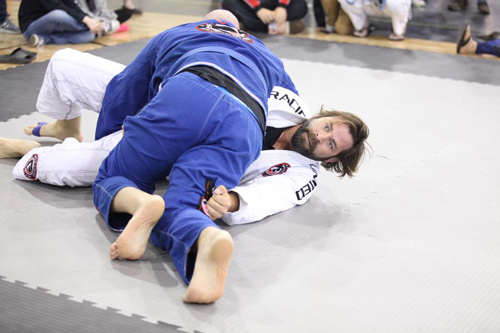 A lifelong martial artist, Rafael Ellwanger, began testing out different disciplines at age 4 when his mother enrolled him in judo classes. After training in Tae Kwon Do, Kung Fu, Boxing, Muay Thai and Krav Maga, Ellwanger found his calling when he started training in Brazilian Jiu Jitsu - 21 years ago.
In 1997, as a 21-year-old college student, Ellwanger fought in his first competition as a blue belt at the Pan-American Brazilian Jiu Jitsu Tournament in Hawaii and earned a bronze medal.
''That day, I realized I would like to be a martial artist for life,'' Ellwanger said.
That wasn't an easy dream to pursue, however, as being a martial artist in Brazil was a blue collar job, and it meant leaving a great computer science job. Although his mother has always been a great motivator for Rafael, his family was not particularly supportive of him pursuing Brazilian Jiu Jitsu as a career. This impeded Rafael's confidence to jump head first into that dream. Nevertheless, that dream was meant to be.
Chasing the Dream
Training under Professor Ailson ''Jucao'' Brites and Carlos Gracie, Jr., in Brasilia, Brazil, Ellwanger represented Gracie Barra for 17 years. On March 26, 2006, Rafael moved to the United States and, two weeks later, was awarded his black belt.
The following year, Ellwanger began the South USA Grappling Association because, ''The jiu jitsu community need a well organized event in the area - and several events a year.''
''Our people used to travel to Georgia and Texas to compete,'' he added. ''I invested all I had to provide a good event when nobody believed in BJJ in the south, and there was no money to be made. Now, we have several other players doing events here.''
Part of that investment meant getting new mats for his Gracie United Brazilian Jiu Jitsu gyms and SUGA tournaments. After much research, he chose Greatmats' 1 5/8 inch thick Grappling MMA Mats. He said he chose Greatmats Grappling Mats because of their price, quality, lightweight nature, non-slip surface and most importantly - ''no mat burns.''
In 2012, Ellwanger opted to leave Gracie Barra in order to rejoin forces with Jucao ''like the good old days.''
''He was always my mentor and a leader, and it did not feel right to be on different teams,'' Ellwanger said. ''That was the best decision I ever made.''
The next year, Ellwanger won the 2013 International Brazilian Jiu-Jitsu Federation Black Belt Master 2 Division World Championship. And within six months, he was on top of the world again, earning the IBJJF #1 Black Belt world ranking.
Passing on the Legacy
Ellwanger, now a third degree black belt, owns two Louisiana-based gyms - one in Hammond/Ponchatoula, and one in Mandeville. On top of that, he now has 18 students who own and operate their own gyms under the the Gracie United banner - in Louisiana, Mississippi and Alabama. Professor Jucao has another 20 locations across five countries - United States, Brazil, Spain, Portugal and Ireland.
Eighteen Gracie United gyms are now equipped with Greatmats Grappling MMA Mats - as well as Ellwanger's federation.
''They are perfect for BJJ,'' Ellwanger said. ''Not slippery, two colors and no mat burns!''
''I would guess we have 2,500 puzzle mats... from Greatmats. ... We bought our mats in 2007, when we expanded from our very first gym. I decided to make the investment and... use the mats in the federation and the gym. Since then, I keep selling my used mats from the federation to the new school owners and rebuying new mats from Greatmats to replace them - and keep them new and nice.''
An additional benefit he's found with Greatmats Grappling Mats is the ability for growth.
''I can always add or replace mats when I need it,'' Ellwanger said. ''We move several locations and all gyms have a different shape and size. If you buy roll mats, you might have to cut it, and they usually come 6 feet wide - very hard to add and expand.''
High Impact Sport
As part of Rafael's journey through BJJ he's found that helping others achieve their goals is the most rewarding part.
''No matter what it is and how hard it would be, we are in the position to impact people's lives,'' he said.
His life has been impacted by the sport as well.
Rafael's wife, Brea, is also a fighter and travels all over the world to compete. A few months after starting BJJ, however, she became pregnant and stopped training for almost two years.
Even so, ''she was there watching and paying attention,'' Rafael said. ''When she came back, she was on fire. It was a lot of work to catch up from that two-year break.''
Brea was a 2015 world medalist and earned a gold medal at the 2016 IBJJF Pan American Championships Purple Master 1 Heavy Division. She was also ranked one of the top 15 purple belts in the world. (And in 2017, she won an
IBJJF No Gi World Championship
!)
In the Blood
This BJJ power couple is keeping the sport in its bloodlines as well, as their two children also compete. Their son, Zion, is a 17-year-old blue belt, while the daughter, Ariana, is a 7-year-old gray belt.
''Both train and compete a lot,'' Rafael said, noting that Zion is naturally talented and loves triangles while Ariana is an extremely hard worker.
Even though Rafael outranks the rest of his family, he says Brea is still the boss. And, as he approaches his 40th birthday, he is thankful for all of his mentors and training partners, including Brea, who helped him become the man he is today.
''It is very hard to be a husband and coach at the same time,'' Rafael said. ''Things get tricky, and she gets mad sometimes. But it is all good - nothing a couple of nights on the couch would not fix.''

Rafael Ellwanger
Gracie United BJJ
Ponchatoula LA 70454