Alberto Da Silva - Tough guy finds peace with Jiu Jitsu
By Brett Hart Created: August, 2017 - Modified: July, 2021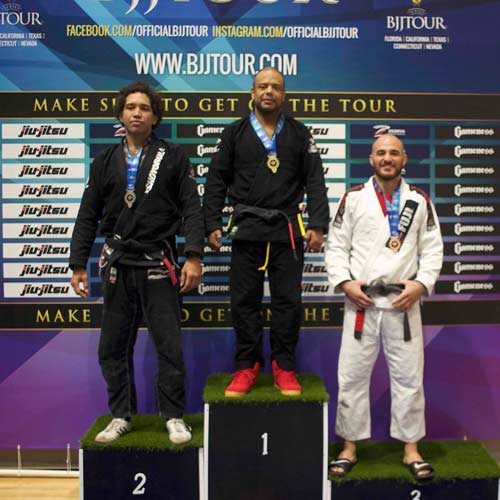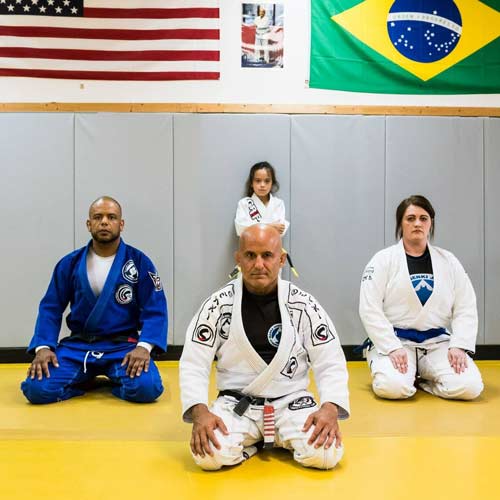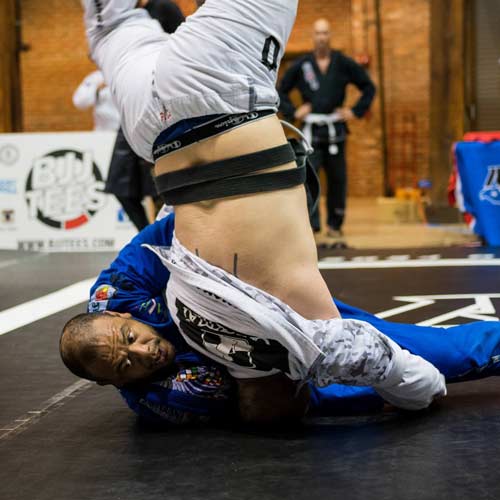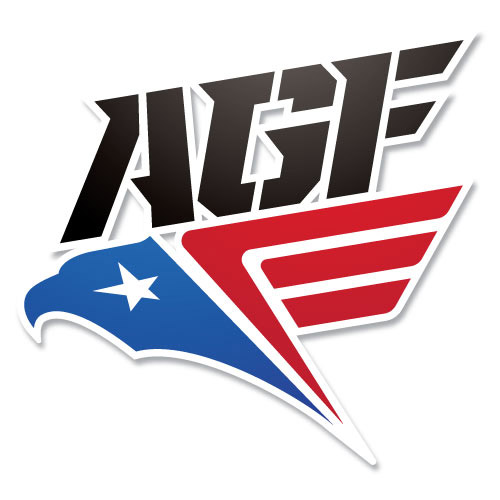 A humbling street fight experience spurred a ''tough guy'' from New York to join an underground jiu jitsu club, and eventually turn that into a career helping others.
Former United States Air Force staff sergeant Alberto Da Silva recalls first being exposed to the martial arts when his parents ''got tired of beating my butt and getting no response. So they paid someone else to do it.''
However, he had his eyes opened to the sport jiu jitsu in high school when a kid named Andre used it to knock him back a peg in high school.
''I used to think I was tough,'' Da Silva said. ''He had just moved to New York from Brazil and was a yellow belt in jiu jitsu. ... Sometime later we became friends.''
The duo, who ended up wrestling together for Long Island City High School in New York, would practice garage jiu-jitsu together throughout high school.
After high school, Da Silva discovered a new fitness gym in Astoria Queens, and while working out there in 1999, he found a hidden room in the basement where a group of guys were training jiu jitsu under the instruction of Marcello Mello.
''It was there, that I earned my first real beating,'' Da Silva said. ''I've been hooked to the science ever since.''
Now a 34-year-old Brazilian Jiu Jitsu black belt under professor Luiz Sergio ''Marra'' Corra, Da Silva owns Marra Senki Brazilian Jiu Jitsu, an academy in Panama City, Florida, which he runs with the help of his wife, Pamela. His daughter even trains with them almost every day.
Reaching the rank of black belt wasn't easy for Da Silva.
''It's been a long, rocky road,'' he said. ''I've made plenty of mistakes. I've quit a few times.''
It was during those breaks that he joined the military, traveled and went to school.
''I've learned a lot and have many skills from the Air Force, but I'm happy to say my profession is helping others,'' Da Silva said. ''I try to visit our headquarters in San Antonio, Marra Senki Jiu-Jitsu, at least once or twice a year to train with Professor Marra.''
In the meantime, he actively trains with Professor Filipe ''Zicro'' Neto in Tallahassee, Florida.
The evolution of the sport is what really keeps Da Silva's attention.
''It seems like it's growing in multiple directions at the same time,'' he said. ''Techniques are constantly changing and becoming more efficient. New methods and ideas are constantly on the rise. I think that's all extremely exciting. It's like a student of mine said, 'Jiu-Jitsu is like standing at the beach, looking to the ocean.' To me it means that no matter what, there will always be room to learn more.''
Da Silva's students recently drove 5 hours to compete at the Greatmats-sponsored
American Grappling Federation
Jacksonville BJJ Championships at the Prime Osborn Convention Center in Jacksonville, Florida, and brought home a third-place overall finish. His traveling team performed particularly well in the Kids No Gi Division where it placed second.
Da Silva most enjoys attending AGF tournament because of the crew.
''They're professionals,'' he said. ''You can tell that that enjoy what they do. They take the time to know the people around them. It's like they have this southern hospitality to them. ... AGF is the main organization our school in Panama City follows for competition.''
While his journey into jiu jitsu started with the desire to beat up his childhood nemesis, Da Silva is now motivated by peace.
''Jiu-Jitsu is my peace in this world,'' he said. ''Even on the worst of days, I can always find peace in the struggle of a roll.''
To learn more about Greatmats-sponsored American Grappling Federation Tournaments and athletes visit
Greatmats' AGF Tournament Resource Page.

Alberto Da Silva
Marra Senki Brazilian Jiu Jitsu
Panama City FL 32405