AGF Summer Classic Team Champion is North Texas MMA
By Created: February, 2017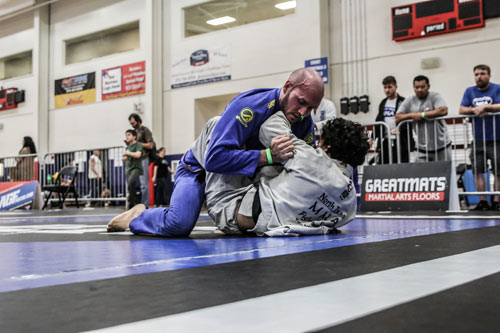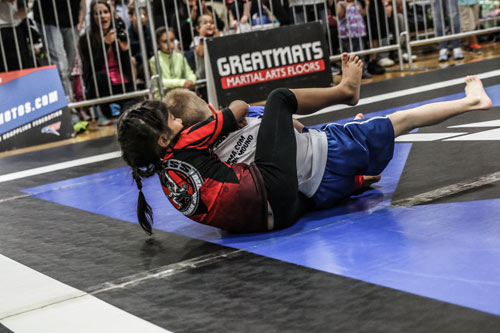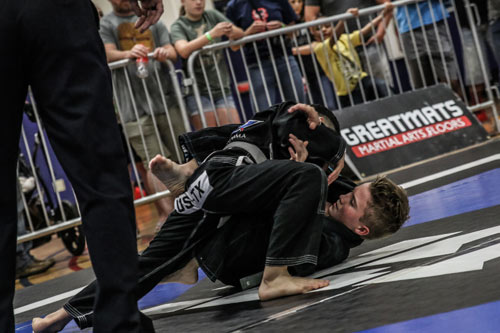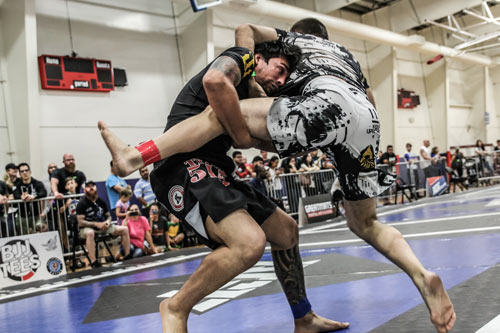 June 16, 2016 - While 70 martial arts teams recorded points at the May 7, 2016
American Grappling Federation
(AGF) Summer Classic at Bob Knight's Field House in Duncanville, Texas, North Texas MMA emerged as the undisputed winner, racking up 389 points. Placing second was BQuick Jiu Jitsu, at 287 points. Alex Martins Brazilian Jiu Jitsu took third with 263 team points.
One third of North Texas MMA's team points came in the Kids No Gi Division as they won the division with 130. Warrior Martial Arts was second (108 points), and Alex Martins BJJ claimed third (76 points).
North Texas MMA also won the Kids Gi Division with 115 points, followed by Warrior Martial Arts (103 points) and AMBJJ (91 points).
BQuick JJ gave itself a big big boost in the team standings when it won the Adults No Gi Division with 103 points, edging out North Texas MMA by just one point. Allianc BJJ filled the No. 3 spot with 50 points.
Alex Martins Brazilian Jiu Jitsu climbed to the top of the tightly contested Adults Gi Division with 55 points. Lovato BJJ was second with 51, one point ahead of third-place BQuick Jiu Jitsu. Each of the top eight teams in the Adults Gi Division was within 25 points of each other.
Top 10 Overall Team Scores
North Texas MMA 389, BQuick JJ 287, AMBJJ 263, Warrior Martial Arts 219, Precision BJJ 194, Soul Fighters Dallas 156, Lovato BJJ 151, Alliance BJJ 121, Top Game Jiu Jitsu Studio 110, Alvarez BJJ 88
Note: Note there is still time to enter tournament sponsor Greatmats' Photobomb contest for a chance to win a free folding mat. If you have a photo of yourself at the tournament that has a Greatmats floor banner in the photo, post it to Greatmats' Facebook page and include the name of the tournament at which it was taken. That's all it takes to enter.
To learn more about the Photobomb Contest, visit http://www.greatmats.com/martial-arts-mats/greatmats-photobomb-contest.php

2016 AGF Summer Classic Video
American Grappling Federation
North Texas Mixed Martial Arts
Flower Mound TX 75028