2016 American Kyuki-Do Federation Black Belt Extravaganza
By Created: June, 2017 - Modified: November, 2017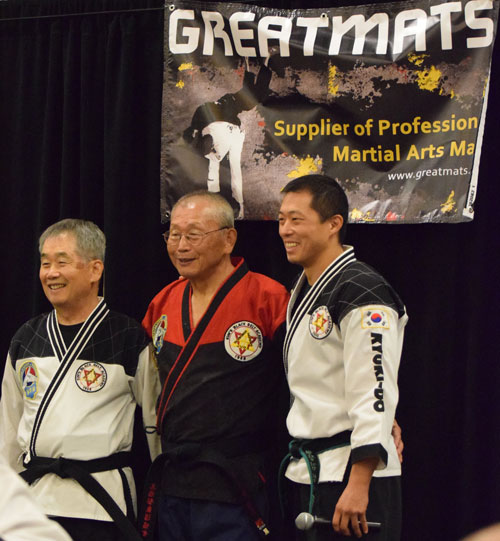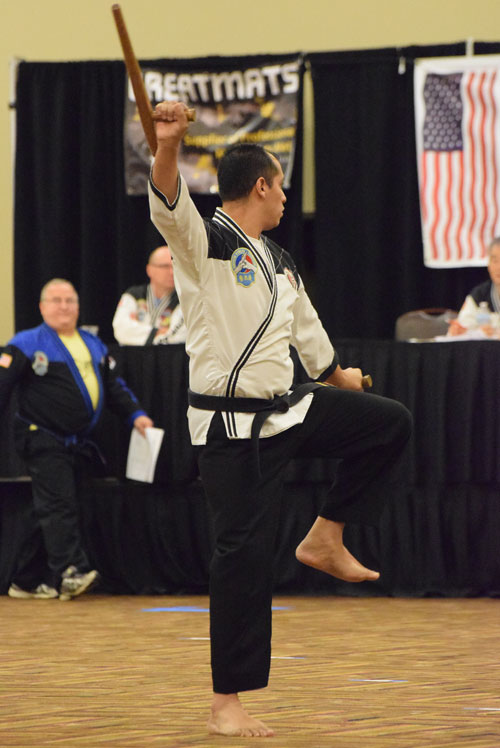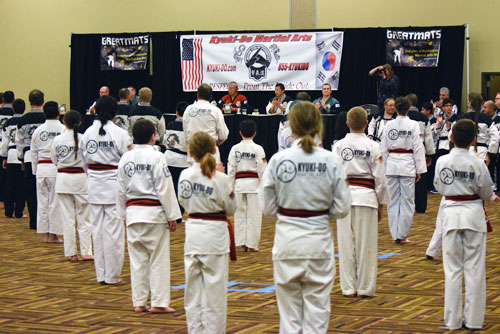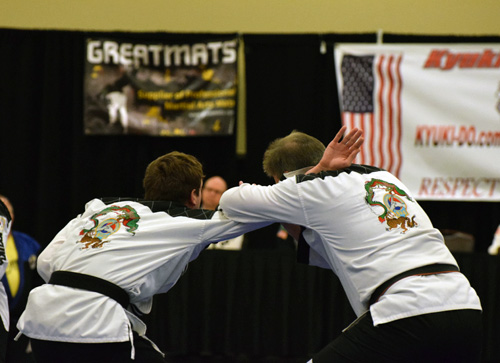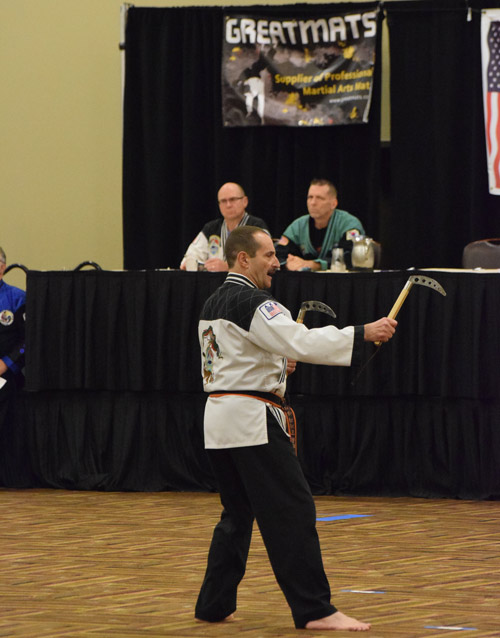 More than 130 martial artists promoted to their first degree black belt or higher at the 2016 American Kyuki-Do Federation Black Belt Extravaganza Nov. 5 at the Kalahari Resort in Wisconsin Dell. Take a look as these black belt candidates show the skills they've learned on their path to black belt - during the testing portion of the festivities.
Of special note: AKF Founder GrandMaster Ok Hyung Kim oversaw the proceeding alongside his brother Grand Master Yun Hyung Kim and son Master Jeff Kim while his grandson Nathan Kim tested for his 1st Dan.
Highlighting the festivities were the advancements of: Master Rick Bjorkquist (to 6th Dan), Master Rick Steinmaier (to 6th Dan) and Master Merrill Sinclair (to 5th Dan).
2016 black belt graduates represented 18 Academies from across the United State. Kyuki-Do Martial Arts of Elgin, Ill., was the academy with the most black belt graduates with 30, followed by AKF Martial Arts of Janesville, Wisc., with 18 graduates and Kyuki-Do Martial Arts of Geneva, Ill., with 12 graduates. In addition to Illinois and Wisconsin, graduates also hailed from the states of Georgia and Florida.
AKF Black Belt Extravaganza 2016
Kalahari Resort
American Kyuki-Do Federation
Wisconsin Dells WI