The 5 Best Anti Fatigue Mats for Kitchens
By Julia Nass Created: May, 2018 - Modified: May, 2021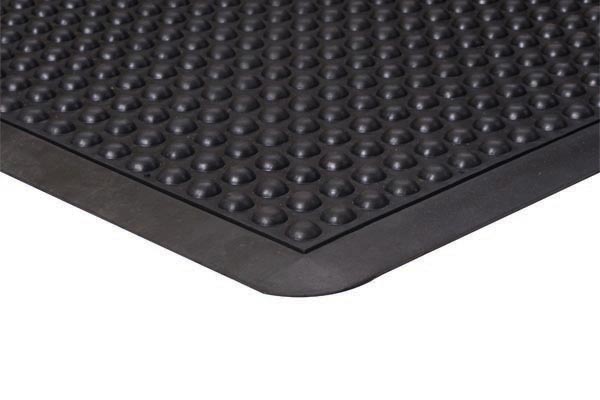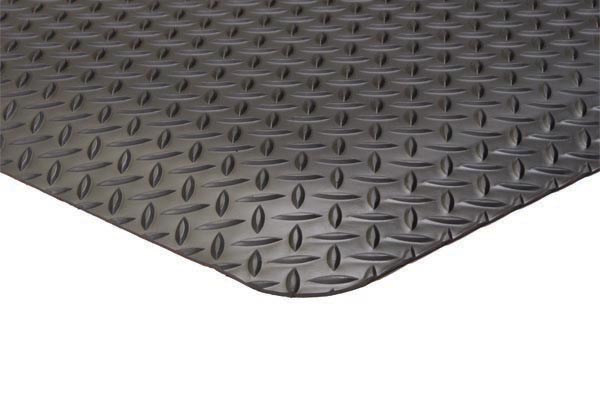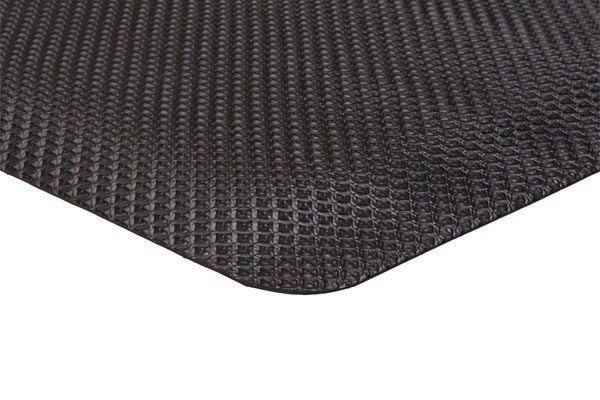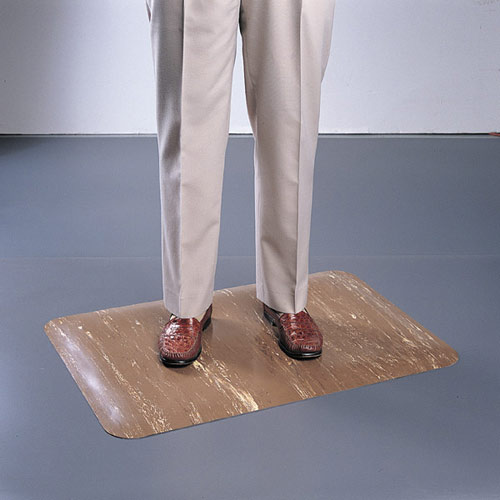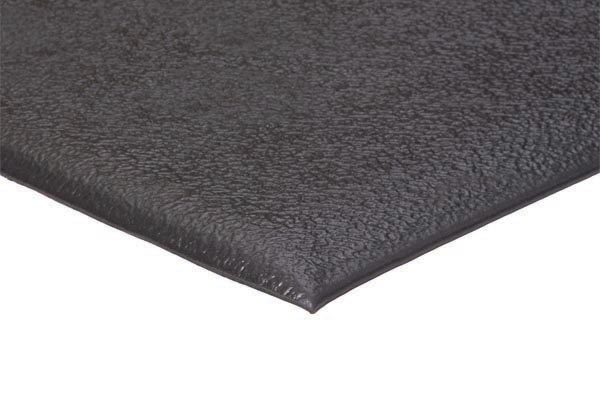 You know the feeling you get after standing on your feet for hours in the kitchen? The tired legs, achy feet, sore back - it can be enough to make you want to call your cooking, prepping, chopping or baking quits. Many people who work on their feet in kitchens - whether it is at home or at work - try to find ways to alleviate the discomfort. People try different shoes, inserts or pain relievers. However, these do not always do the trick.
A sure way to help the body stay healthy with all the strain of a long work day is by using anti-fatigue mats. Flooring experts recommend using anti-fatigue mats in workshops, garages, at trade shows, and other places that require long periods of standing, especially in kitchens.
For both commercial kitchens and at home, ergonomic kitchen mats make a huge difference in productivity and safety. Anti fatigue kitchen mats will improve the kitchen environment immensely while keeping cooks comfortable as they work. Kitchen safety floor mats are especially important in commercial kitchens and restaurants, because standing for long-periods for days on end can end up creating long-term joint and muscle problems.
Luckily, there are a lot of incredible anti fatigue kitchen mats out there. The trick is finding them. We made it easy by compiling a list of the top five ergonomic kitchen mats out there.
Bubble Flex Fatigue Mat
Bubble Flex ergonomic kitchen mats
consist of hundreds of raised molded bubbles that offer both slip resistance and comfort. The bubbles are on both sides of the mat, which increases cushion for the user while providing grip to the floor underneath. Mats come in 2 x 3 feet and 3 x 4 feet, which make them a great fit for both industrial and home kitchens. These kitchen safety floor mats provide a simple and attractive look as well.
Diamond Foot Solid
For those seeking some heavier duty traction in the kitchen,
Diamond Foot Solid
may be the choice. These anti fatigue kitchen mats are designed with a diamond plate surface for serious traction and durability. The non-slip vinyl surface is bonded to a resilient closed-cell vinyl foam, which makes them tough and sturdy on the outside, yet cushioned on the inside. Mats are about a half inch thick and can be cut to custom lengths. Like many of Greatmats' anti fatigue kitchen mats, Diamond Foot Solid mats also have beveled edges for extra safety.
Supreme Slip Tech
Supreme Slip Tech
is another great option for those seeking high-traction kitchen safety mats. The surface is textured with an industrial pyramid design that yields dual compression-deflection properties between the top and underlying ergonomic foam. These mats come in a variety of widths and lengths or can be custom cut. Supreme Slip Tech mats come in both black and black will yellow safety stripes, which can be a useful safety feature in industrial kitchens.
Cushion Comfort Mat
For those seeking simple, classy ergonomic kitchen mats, the
Cushion Comfort Mat
is where it's at. These mats are 2 x 3 feet, perfect for home kitchens. Multiple mats can be placed around the kitchen in spots typically stood on while cooking or baking away. The convenient size also makes it simple to pick mats up and put back down, clean them, or move them around. Cushion comfort mats have an attractive marble surface design. Like all other kitchen safety mats, these are easy to clean by sweeping or damp mopping with warm water and a mild detergent.
Supreme Soft Foot
Supreme Soft Foot
provides comfort and relief for aching legs and feet with 5/8 inches of a durable rubber foam blend. With a subtle surface texture, the mats provide an effective non-slip yet largely smooth surface. These anti fatigue kitchen mats provide just the right balance of softness and support to keep the body feeling good even after hours standing on foot. Supreme soft foot mats can be custom ordered to fit perfectly into any kitchen. Mats are long lasting and made in the USA.
Take it from Michele from Silver Spring, MD, who absolutely loved the Supreme Soft Foot mat she bought. In her product review she wrote, ''The mat is fantastic. Exactly what we needed, supportive and high quality. The service we received from the Greatmats staff was outstanding. Highly recommended all around.''
Learn More
For more product reviews or information on kitchen safety mats, visit the Fatigue Mat category at Greatmats.com. With incredible products to choose from and an amazing customer support team, Greatmats.com makes it easy and enjoyable to find just the right mat for any kitchen.