Interlocking Horse Matting for Stalls
By Greatmats Staff Created: June, 2019 - Modified: September, 2023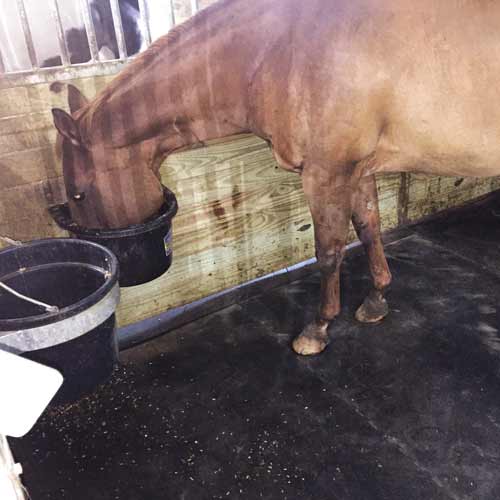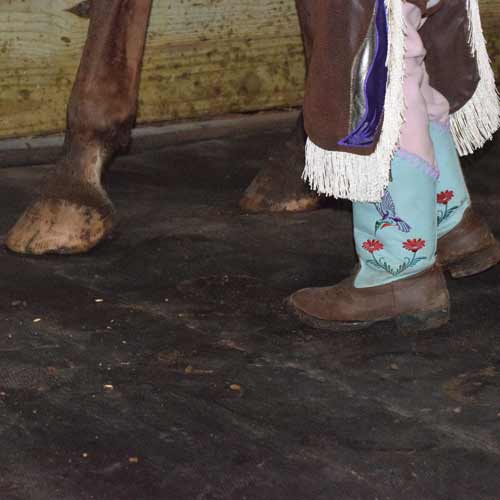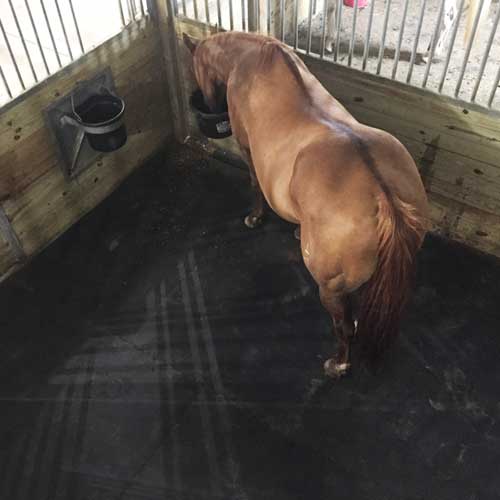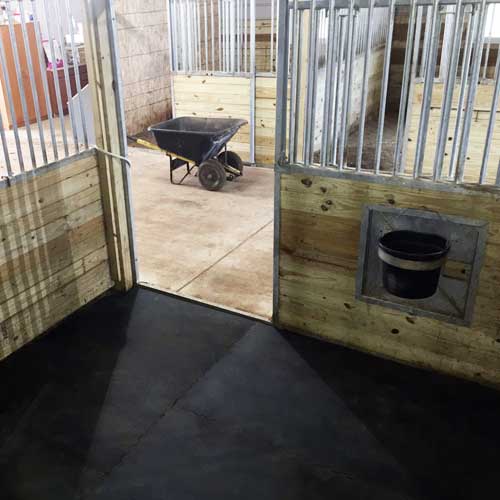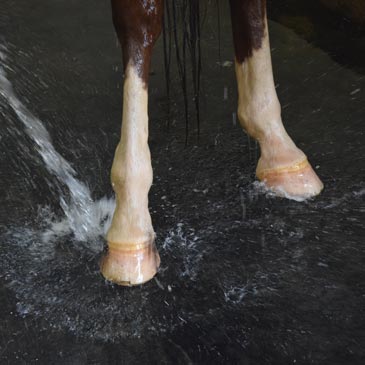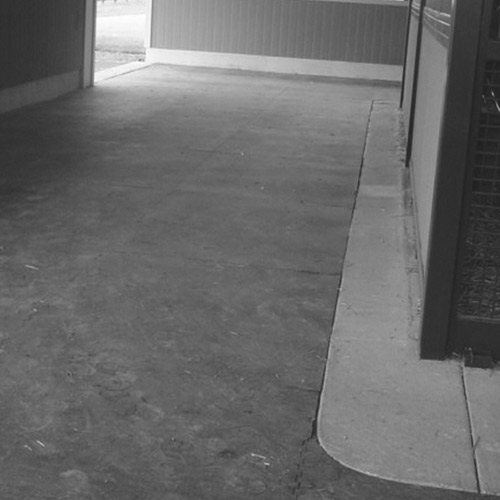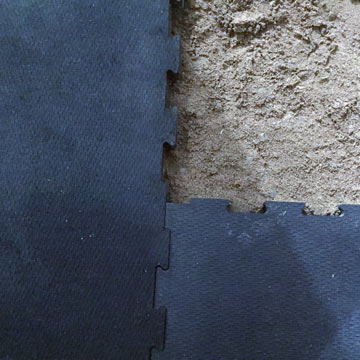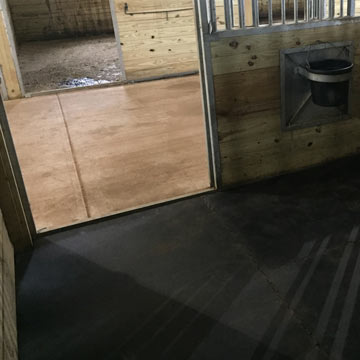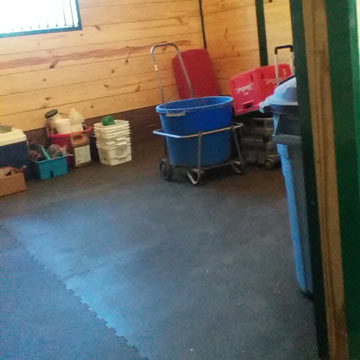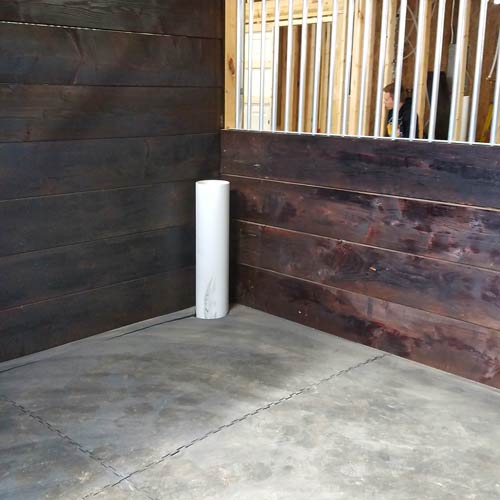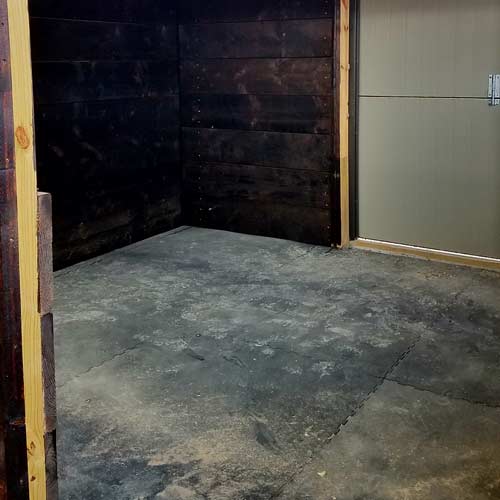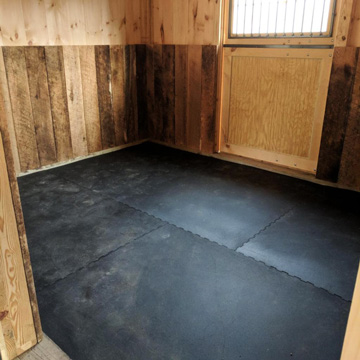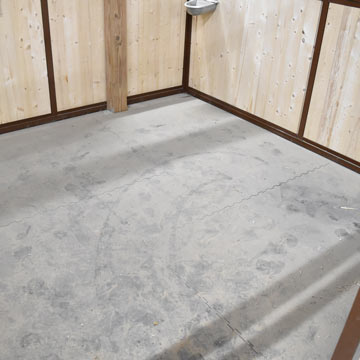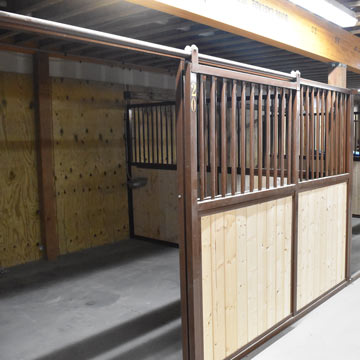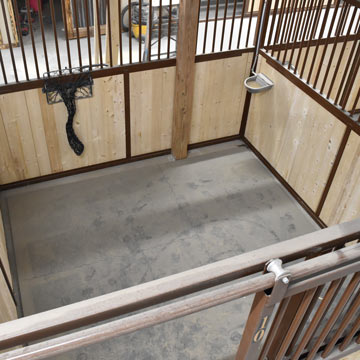 Investing in stall mats can enhance your barn's safety and comfort for your horses, but it benefits you, too. Quality stall mats can improve a stall's comfort, allowing you to use less bedding to cushion your horse against a hard stall base. They also help to keep your stall base separate from your bedding, so the stall stays cleaner.
When it comes to cleaning your stall, mats make the task easier. You'll save time and bedding, and because mats prevent urine from pooling into the stall base, it's easier to get the stall cleaner and smelling better. You'll be supporting your horse's health and making your barn chores easier by investing in stall matting.
But installing stall mats can be a big job, especially if you have to custom cut those mats to fit your stalls and barn. That's why Greatmats' Horse Stall Mats Interlocking Custom Mats are available in pre-cut stall mat kit sizes to accommodate stalls ranging from
8x10
to
16x16 feet stall flooring
. These kits are sized for everything from a pony stall to a foaling stall, saving you time and effort in your installation and letting you efficiently mat many stalls in a larger barn in a single day.
These interlocking horse stall mats create a seamless, secure surface so you don't have to worry about mat corners curling up, bedding getting down underneath the mats, or the mats shifting onto each other. You can even lay these mats in barn aisles for a cohesive surface, or use them in grooming stalls and wash stalls to help create a safe, easy-to-clean, and attractive surface.
The above horse matting video provides a great overview of the mats.
Uses for equine rubber matting
Rubber horse stall mats aren't only useful for stalls – they can be installed in many locations throughout your stable and equine property. Lay them in
aisleways
for a durable yet forgiving surface for horses and humans. Use these rubber horse mats in grooming stalls and wash stalls for a surface that's easy to clean up. These mats are also useful as trailer flooring, and they can help to give your horse traction while also protecting your trailer floor from damage.
What keeps this horse matting from shifting?
Interlocking horse matting won't shift like individually laid stall mats for a few reasons. Because the mats connect together, they create one cohesive surface that is difficult to move. When you choose mats that are appropriately sized for your stalls, there's very little room for them to shift, creating a secure installation.
The weight of the mats also helps to keep them in place. Greatmats' Horse Stall Mats Interlocking Custom Mats are available in ½-inch and ¾-inch thicknesses. The thicker the mats are, the more they weigh and the more secure they'll be once installed.
What are the benefits of interlocking horse mats?
Interlocking stall mats for horses offer many benefits. The interlocking design helps to keep bedding from working its way under the mat edges, ensuring the mat surface stays flat. This makes for easier stall cleaning for you and a safer, more comfortable surface for your horse.
The mats offer many other perks. They create a durable yet forgiving surface for your horse. Installing mats in stalls over stone dust, dirt, or sand can prevent the base from mixing in with your bedding, saving on stall cleaning time and keeping the stall cleaner. Mats help to prevent your horse from digging down into his stall base. When used over concrete, mats make your stall surface more comfortable for your horse, helping to prevent issues like sore muscles and rubs.
How do I get seamless equine rubber footing?
The end effect of having equine seamless rubber flooring both depends on the product that you buy and how you install it. For a truly seamless installation, you need to start with quality interlocking stall mats. These mats need to be precisely cut for a tight fit at the seams. They also need to be appropriately sized for your stall – mats that are slightly too large can get pushed up at the seams or around the edges, and mats that are too small can allow bedding and waste to get under the mats around the edges. It's best to leave a gap of ½-inch or less around the mat exterior to allow for heat expansion. Greatmats' Horse Stall Mats Interlocking Custom Mats are designed to facilitate this seamless installation and ensure the just-right fit.
For a seamless finish, focus on your mat foundation. The base that you're working on should be flat and sturdy. A concrete base makes this easy, but if you're working with stone dust, make sure that it's compact and level. When installing the mats, take the time to line them up perfectly and fit the seams together. Taking this extra time with your installation can result in a seamless finished product that will last for decades.