How Thick Should Stable Mats Be?
By Lisa Hobbie Created: August, 2020 - Modified: September, 2023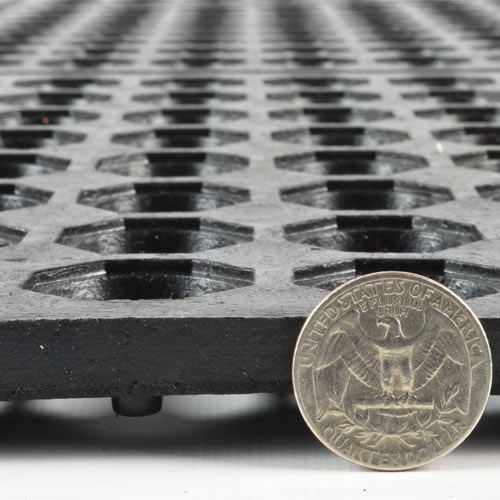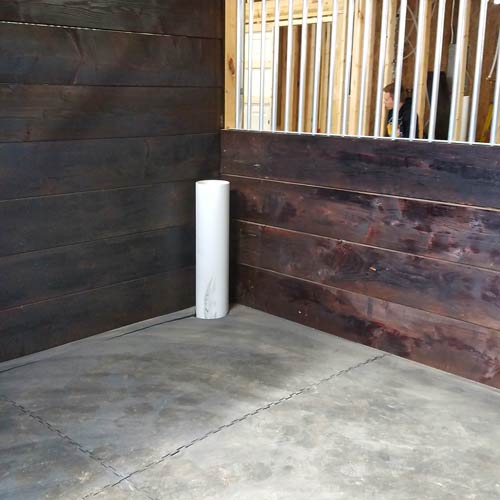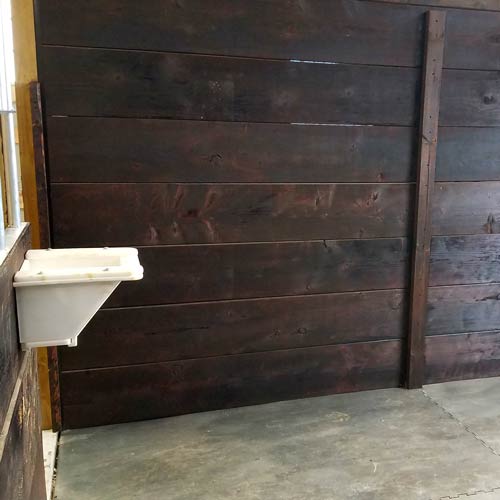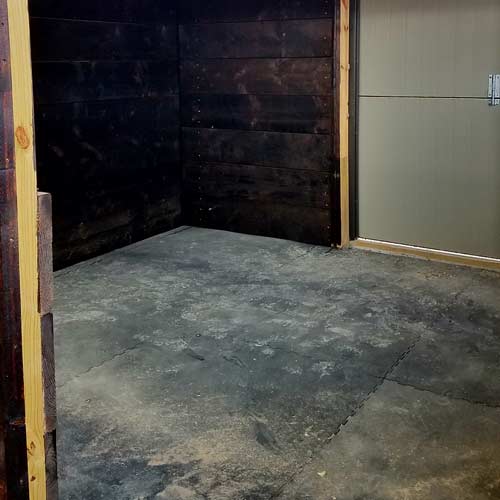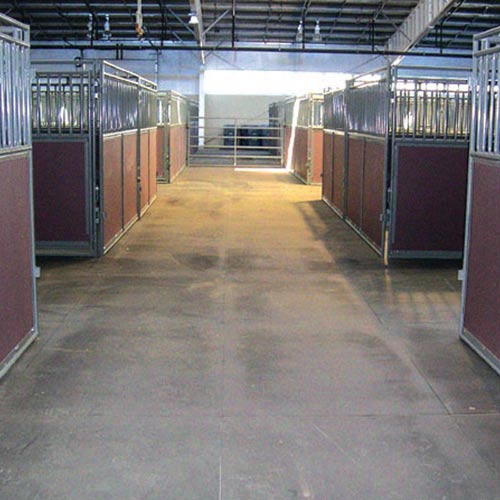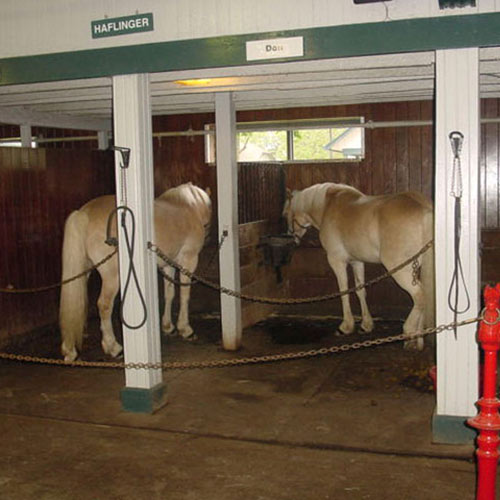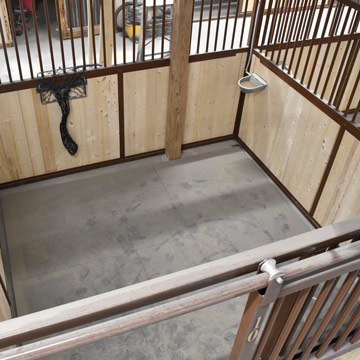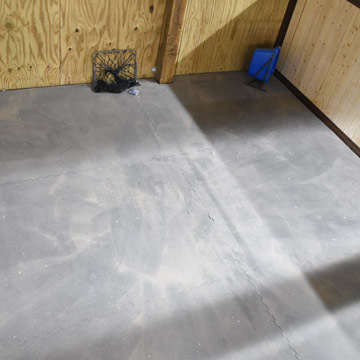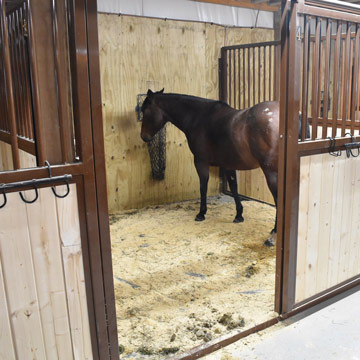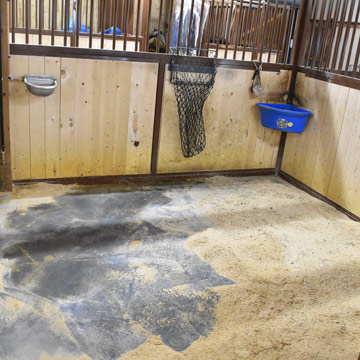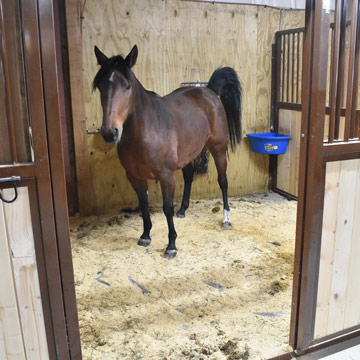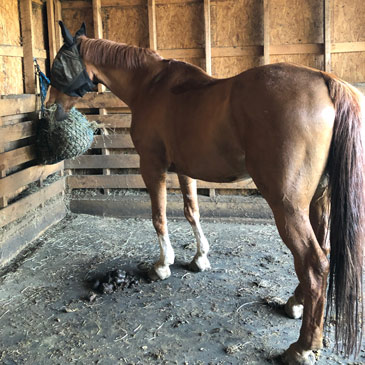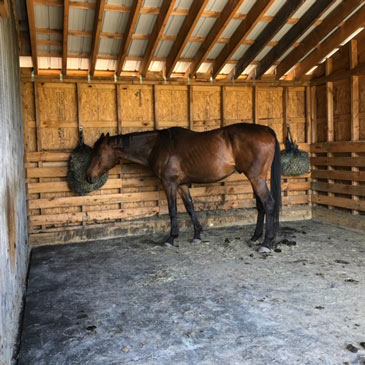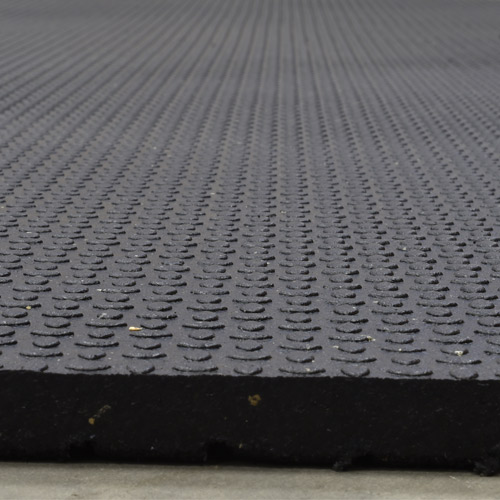 Although numerous floor surfaces are acceptable for stalls and trailers, stable mats provide a much better environment for your horse or other animal. Making your animal comfortable, clean, and healthy in their environment can make a world of difference for their overall wellbeing. Greatmats is your one-stop trusted source for all of your equine flooring and equestrian stall mat needs. Choosing the best stable mats will keep your horse safe and comfortable and your stall clean and easy to maintain. Spend time caring for your horse and not your stable. 
With so many options from which you can choose, Greatmats' stable mats can instantly transform a horse stall or trailer to a more aesthetically pleasing and safer space. There are many different thicknesses of mats, with the most common falling around 1/2 inch to ¾ inch. 
2x2 Equine Stable Paver Tile 30mm Thick
These
2x2 30mm (1.18 inches) thick paver tiles
make safe and effective stable mats. This product is made of 100 percent premium quality recycled rubber for outstanding performance and unmatched longevity. It provides a safe footing with excellent shock absorption and helps to control bacteria and dust. They also provide comfort and durability and are available in numerous colors. These stable mats are easy to install by hand and simple to maintain, and they are designed for use in aisleways, stalls, washbays, and more.
12x12 Horse Stall Mat Kit 3/4 inch Thick
A simple and
high functioning stable mat system
is this 12x12 horse stall mat kit. This relatively lightweight product can be installed on compacted crushed stone or similar, and the interlock design makes for a tight fit and easy cleaning. This durable rubber stall matting is ¾ inch thick and super heavy duty. These work well in stalls, barns, aisleways, trailers, and grooming areas. Each kit has six, 4x6 foot mats providing 24 square feet of coverage. So, the entire 12x12 foot kit has a total surface area of 144 square feet.
One Piece 12x12 Horse Stable Mat 17mm Thick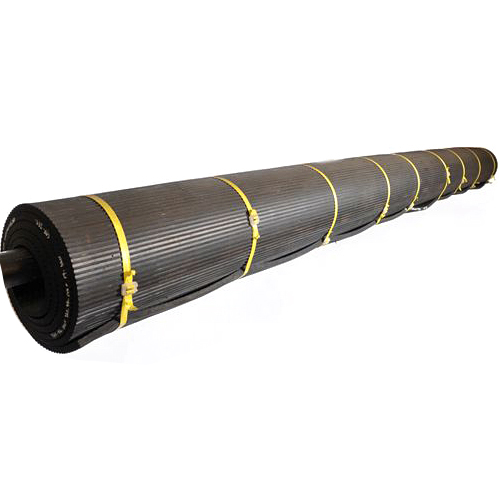 This
large stable mat
option is actually a one piece horse stall mat that is very popular with veterinarians. Each mat is 12x12 feet and manufactured from 100 percent clean, recycled rubber. They lay flat without the use of tape or adhesive, and they are very long lasting and durable. Their 17mm (.66 inch) thickness provides durability, and this stable mat provides the highest traction rating in the industry. It is a great solution to failed or leaky flooring seams, and this one piece mat is a perfect solution any time a water tight floor is needed, such as a wash bay or treatment area.
3x3 5/8 Inch Thick Ring Mats for Stables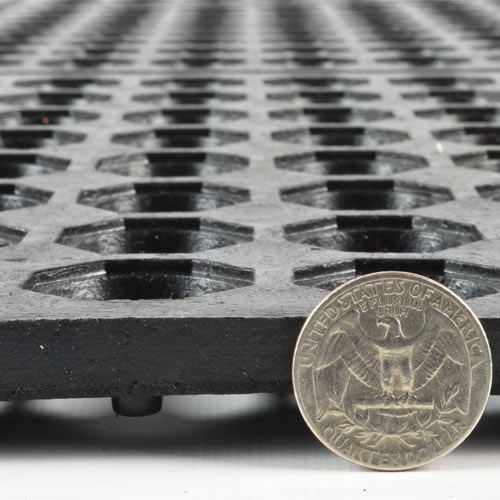 For
stable mats that are designed for excellent drainage
, these are it. These black mats are made from durable waterproof material and are great for any indoor or outdoor animal area - especially wash bays. 
These interlocking mats are versatile, durable, anti-fatigue, and anti-slip, and they provide a safe and sure footing for your horse. The ⅝ inch thickness makes them ideal for industrial or equine applications, and each rubber ring mat measures 3x3 feet - yielding 9 square feet of coverage. They come with a 1-year limited warranty, giving you confidence in your purchase. 
1/2 Inch Thick 4x6 Stall Mats
These
stable mats are 4x6 and ½ inch thick
. They are totally non-absorbent, providing shorter clean up times and lower bedding costs. They are made in the USA with recycled content, and they provide excellent traction, comfort, and protection at a cheap price. They are guaranteed not to roll, buckle, or curl, and their non-porous structure guarantees a waterproof barrier in regions where freeze and thaw conditions exist. These stable mats deliver a high-performance flooring with a 12-year warranty. 
Greatmats - for all of your Stable Mats & Equine Flooring
Aside from the numerous standard flooring options at Greatmats, there are a number of horse mat and rubber stall mat products available. Horse stall mats are extremely versatile and economical mats that are typically ½ inch to ¾ inch thick, but some are as thick as 2 inches. As a general rule, the thicker the mat, the longer the lifespan. Aside from horse stalls, they are often used for horse trailer flooring, stable flooring, run in flooring and more. 
The options listed are some of the popular choices, but they only scratch the surface of what Greatmats has to offer. Stable mats improve the beauty of your equine space, and as each review will reflect, the mats offered at Greatmats are the best for sale anywhere. With many additional EVA and rubber mat options beyond those highlighted, there are stable mats for any space, budget, or style preference.