How Much Do Outrigger Pads Cost?
By Lisa Hobbie Created: April, 2020 - Modified: October, 2023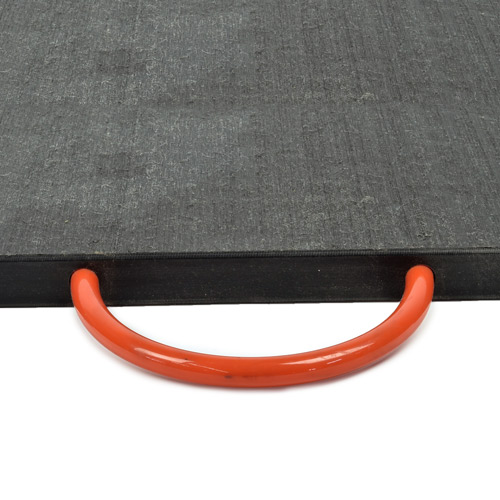 On any job site, safety is number one. The safety and protection of the crew, equipment, and surrounding area is a top priority. When all terrain and mobile cranes are part of the construction site, crane outrigger pads are essential safety tools that provide stability. These can be used with any equipment that has outriggers, down jacks, or stabilizers. Not only do the crane outrigger pads provide stability, but they also provide support for the crane and its load, as the ground pressure created by a crane on its outrigger floats can be extremely high.
Crane outrigger pads are set on the ground under the crane or other equipment's outrigger, shoe, float, or foot. Determining which size and thickness of pads to use should be based on the type of equipment, soil conditions of the work site, weight of the load, and type of lift being performed. The cost of the crane outrigger pads is typically reflected by the size and thickness of the pad.
Although the purchase of crane outrigger pads may feel like an unnecessary expense at anywhere from $45 to $99 per square foot, the value of the pads far outweighs the price that could be paid without having them. Finding the best jack or outrigger pads is an important part of planning to ensure that an outrigger load is equally distributed over a work area.
These outrigger pads provide a strong foundation on which heavy outrigger-enabled equipment can operate. Everything from a crane or other heavy load-carrying construction equipment can do damage to the surface beneath and even cause the ground to shift or become displaced. This could eventually cause the equipment to tip over and cause major damage, serious injury, or both.
Greatmats offers the best in outrigger pads, with different sizes and thickness options to suit the needs of various types of equipment in a variety of settings.
The Safety Tech Outrigger Pad is a lightweight option manufactured in the USA and is among the best pads for sale, today. It is a high-load capacity crane outrigger pad with a vertical load-bearing capacity of anywhere from 55,000 pounds all the way up to 135,000 pounds. It features a safety textured surface tread and is designed to support vehicles like lift bucket trucks, boom trucks, and cranes with no warping or delamination.
The highly durable, proprietary engineered thermoplastic material they are made of is non-conductive, non-magnetic, and resistant to temperature, chemicals, water, and oils. The recovery memory characteristics ensure the pads will return to their normal shape after bending. They are designed to support the heaviest of equipment without warping, splintering, or breaking. They feature safety orange rope handles to optimize maneuverability, and they come in various sizes and thicknesses depending on safety and other OSHA requirements, as well as the equipment being operated on the crane outrigger pads. The design of these crane outrigger pads allows for easy portability.
There are numerous size and thickness options available, which are priced accordingly.
The
cheapest crane outrigger pad
available to buy at Greatmats supports weights of up to 45,000 pounds. It is 15 x 15 x 3/8 inch thick for about $124. Here are the other sizes and thicknesses available with their vertical load-bearing capacity weights provided.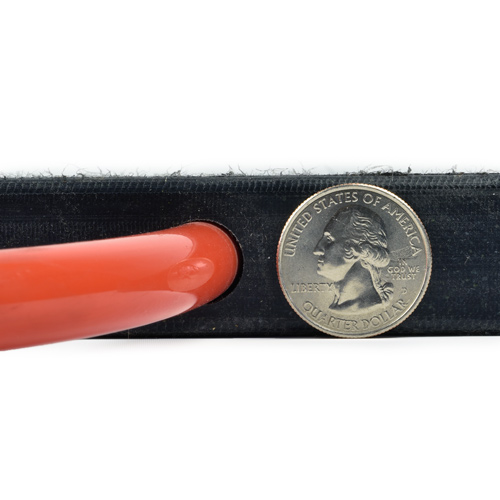 The cost of a crane outrigger pad will increase as the load-bearing capacity, size, and thickness increase.
Greatmats for your Crane Outrigger Pads and Ground Protection
Regardless of the outrigger pads you need for your construction or work site, the products available at Greatmats will not disappoint. From excellent manufacturing and composition to top quality and affordability, the options at Greatmats are second to none.
In addition to Dica crane outrigger pads, Greatmats offers a number of ground protection mat options with a design to protect the grounds of work sites, lawns, and more. Made from high-density poly with a uniquely engineered composite surface texture that allows for reduced slippage, minimal mud, and enhanced forward traction.
Reach out to the knowledgeable and friendly customer service staff for samples, suggestions, and other information that will help you make the best decision for your project or company.