How Long Do Deck Tiles Last - Rubber and Plastic Interlocking Squares
By Greatmats Staff Created: February, 2019 - Modified: August, 2021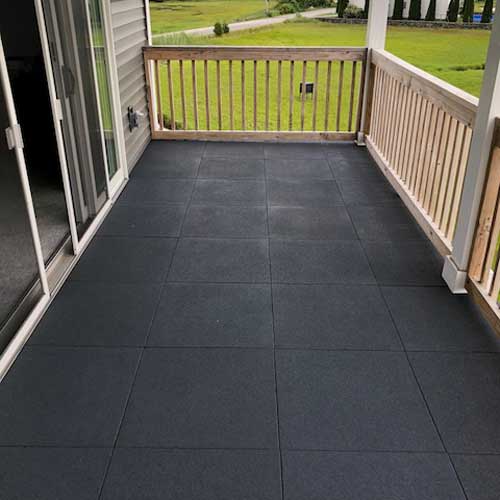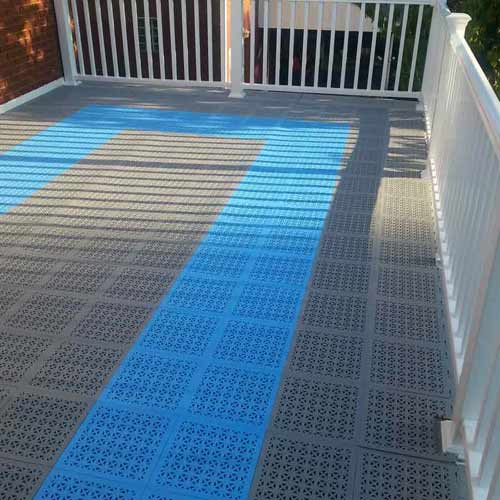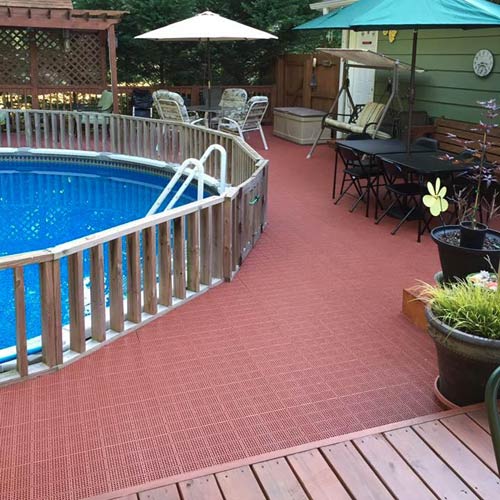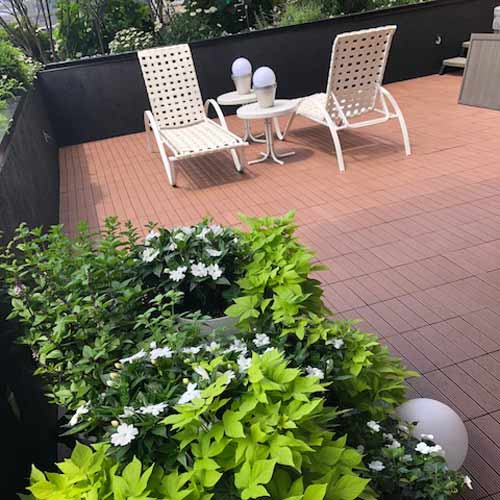 If you're looking to camouflage and old, ugly deck or patio, decking tiles are the perfect solution upgrade you deck surface. Deck tiles can be installed over wood, brick, concrete and in some cases, even dirt, grass or gravel.
But how long do decking tiles last?
That varies depending upon material, location and how they are used and maintained.
What are deck tiles made of?
The most common materials for decking tiles are plastic or rubber. In some cases, you can even find blended materials such as rubber/foam or wood/plastic.
Rubber Decking Tiles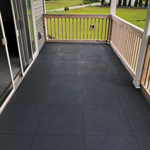 For the longest lasting deck tile, rubber is your best option. Made from recycled tires, this decking material is extremely durable and many of the tiles come with limited lifetime warranties.
The key to rubber decking tiles is proper site preparation and installation. While many of the tiles feature interlocking edges and can be installed yourself, generally professional installation is recommended - especially when gluing down installations over 2,000 square feet.
Rubber deck tiles usually feature a solid surface and are usually much thicker and heavier than their plastic counterparts.
Plastic Decking Tiles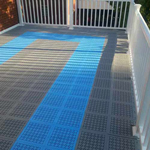 PVC plastic deck tiles offer the greatest versatility as most are simple enough for DIY Installation. The are flexible and snap tightly together, allowing forgiveness for installation over imperfect subsurfaces.
While warranties for PVC decking tiles range from 1 to 10 years, with proper installation and care, it's not unreasonable to expect more than a decade of enjoyment from these tiles. Keep in mind the flatter the subsurface the better. Due to their flexible nature, these tiles are also not recommended for use under heavy furniture and work best for smaller areas.
Plastic deck tiles almost always have a perforated surface for superior drainage and the lightweight tiles are usually significantly smaller than rubber deck tiles.
Rubber/Foam Blend Decking Tiles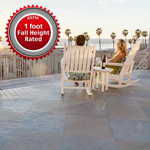 The most comfortable decking tiles are those made of a rubber and foam blend. These tiles are temperature stable and extremely slip resistant with excellent cushion. They're also generally the thinnest deck tile option.
As a soft and thin material, warranties extend as long as the deck tiles made of the previous materials. The thickest of these decking tiles (7/8 inch) offers a five year warranty. Expect a shorter term warranty for thinner tiles. A good way to compare these decking tiles to the others is much like comparing brake pads or wheels on inline skates. Harder brakes last longer but don't have as much grip. Softer brakes are able to stop you faster but also wear through faster. A similar situation applies to decking tile materials.
Rubber/Foam Blended deck surfaces must be secured with adhesive to a hard, flat surface.
Wood/Plastic Composite Decking Tiles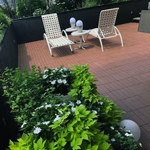 You'll get the most natural look from wood/plastic composite deck surfacing, but you'll also find it to have the shortest lifespan. These tiles generally come with a 1-year warranty and do require a perfectly flat subsurface as - while they do have in interlocking system, the interlocks work based on gravity - and do not clip together like most other similar deck tiles.
These tiles are dry lay only and can easily be installed as a DIY project.
As you can see, there are many variation of decking tiles, so be sure to look at the material type, installation type and surface when comparing how long decking tiles last. With proper installation and maintenance you can easily extend the lifespan of your modular decking surface well beyond the warranty period.