TR Potts - 2017 Horse Trainer of the Year Nominee
By Created: November, 2017 - Modified: January, 2018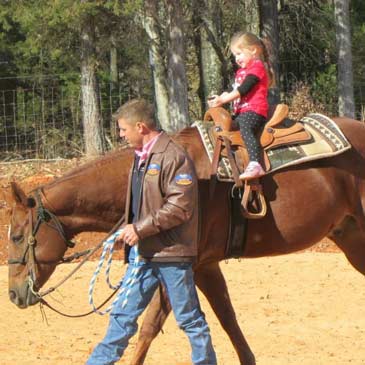 (If the ballot does not load, please visit https://www.facebook.com/Greatmats/ - Look for the voting photo album and like the photo of the person you'd like to vote for.)
First, by TR moving to our area is a blessing. TR not only is a great trainer with both English and western, he is a great husband and father.
His laid back attitude is a pleasure to be around.
TR believes in training without a bunch of gadgets. He believes in practice, feel, and saddle time is what it takes to get the right ride.
He loves kids and enjoys teaching and helping them to become confident.
TR's facilities are always warm and welcoming when you go for a visit. TR is fair and treats everyone with respect.
Learn more about Greatmats
National Horse Trainer of the Year Award
or
3rd Annual National Award Series.
TR Potts
Potts Performance Horses
Fountain Inn SC 29644