Sharlyn Fellenz - 2017 Horse Trainer of the Year Nominee
By Created: October, 2017 - Modified: January, 2018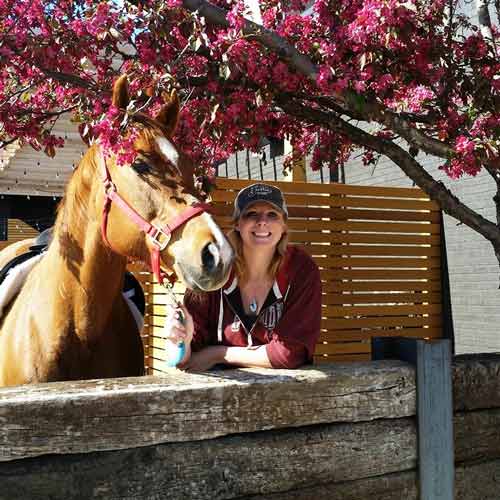 (If the ballot does not load, please visit https://www.facebook.com/Greatmats/ - Look for the voting photo album and like the photo of the person you'd like to vote for.)
''Sharlyn does amazing work. She teaches the horse with quiet understanding. Her horses come out of her program with a good mind. They will cross bridges and water and willingly do just about anything you ask.
Above that she gives riding lessons to every level including special needs. She goes above and beyond and helps organize a fund raiser for Special Olympics every year with a huge silent auction and organized trail ride.
She would be a perfect candidate to win this trainers challenge.''
Learn more about Greatmats
National Horse Trainer of the Year Award
or
3rd Annual National Award Series.

Sharlyn Fellenz
Mytalisha's Dream Riding Center, LLC
Eau Claire WI 54703