Chrystal Crispin - 2017 Horse Trainer of the Year Nominee
By Created: October, 2017 - Modified: January, 2018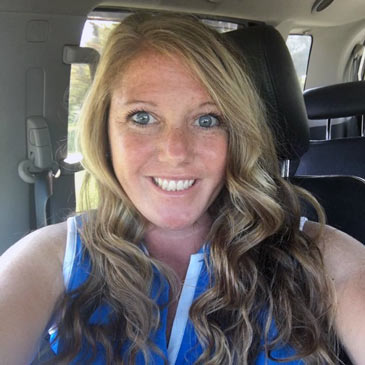 (If the ballot does not load, please visit https://www.facebook.com/Greatmats/ - Look for the voting photo album and like the photo of the person you'd like to vote for.)
I am nominating Chrystal Crispin of Crispin Unlimited at Tri-Cities Equestrian Center in Jonesborough, Tennessee.
We moved to the area a year ago. My daughter was very shy and quiet with a green OTTB. Chrystal has given my daughter confidence and has helped her to blossom. Bleu, our horse, is a different horse under her care. He is willing and happy and so completely relaxed.
Another example is when my horse was injured and, due to my work schedule, Chrystal took care of him at her facility (instead of mine). I couldn't be more gracious.
Chrystal is excellent with both the horse and rider. She has more patience than I've ever seen, from the smallest rider to the oldest. Every rider ends the lesson with confidence. She is always positive during lessons, never ever does she have even one negative moment.
The care she gives her lesson horses is impeccable. Every single one is treated like he/she is the only one.
I feel Chrystal just goes above and beyond what any trainer/instructor should do.
Learn more about Greatmats
National Horse Trainer of the Year Award
or
3rd Annual National Award Series.
Chrystal Crispin
Crispin Unlimited
Jonesborough TN 37659