StayLock Aerobic Flooring Tiles With Orange Peel Texture
By Greatmats Staff Created: August, 2017 - Modified: July, 2021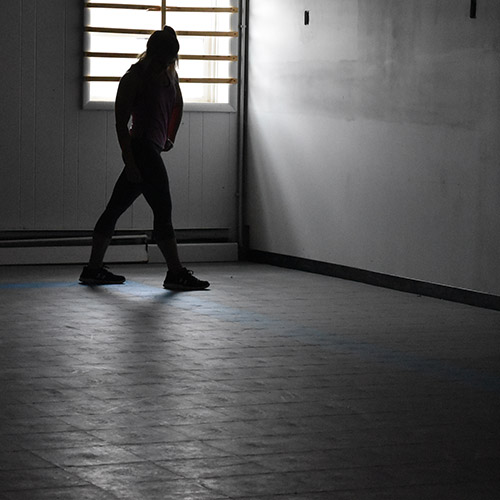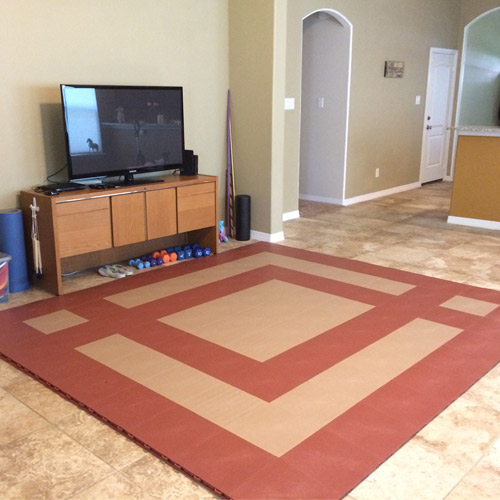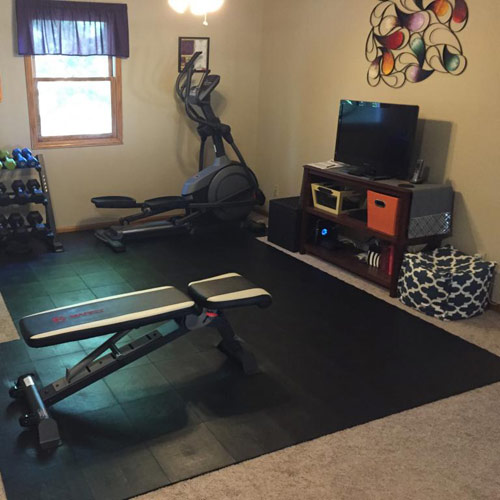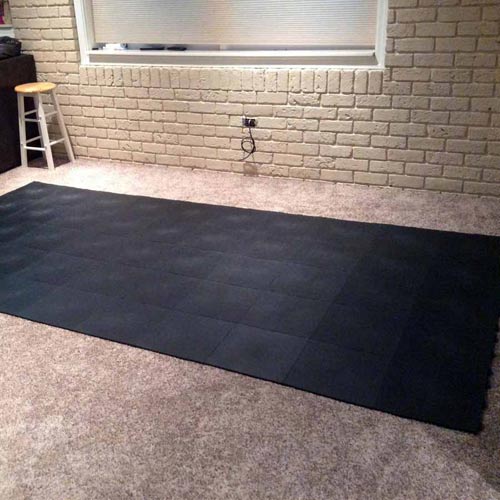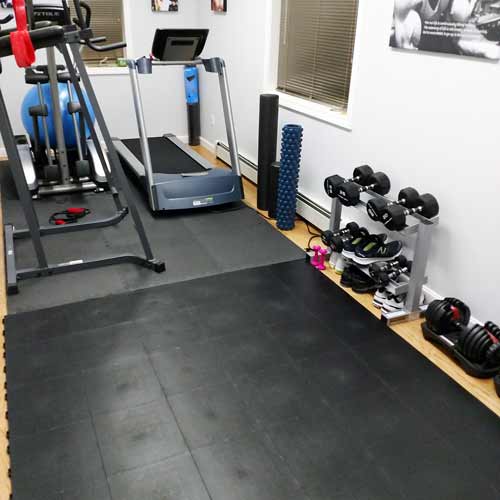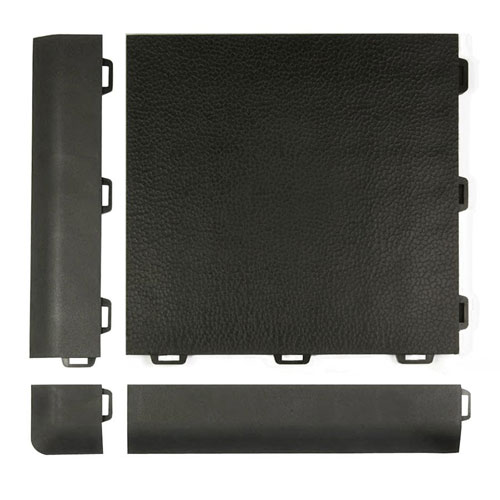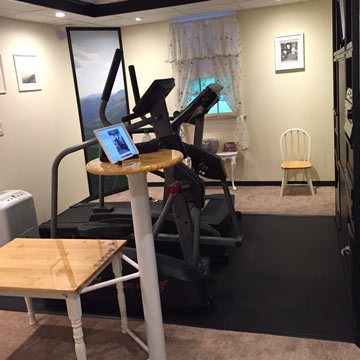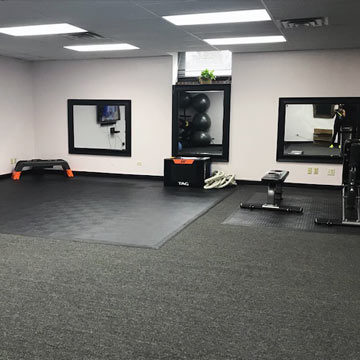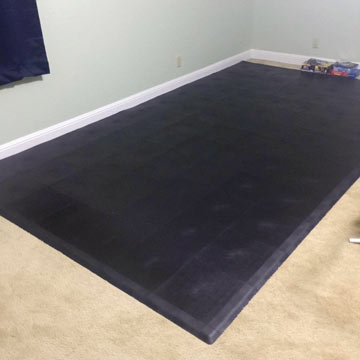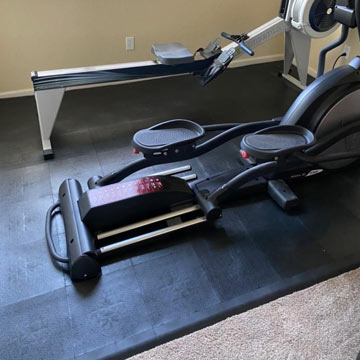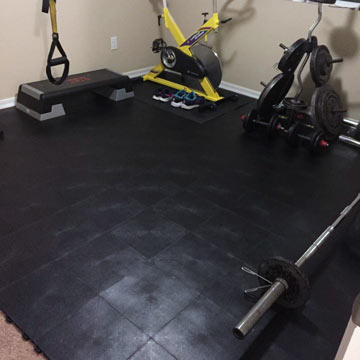 American made and recyclable, Greatmats Staylock Tiles with an orange peel textured surface are some of the highest quality, versatile and unique flooring tiles available for basement flooring, home gyms and kids play areas.
This unique home gym flooring system can be installed virtually anywhere and provides a comfortable surface for aerobic exercises in an easy to clean form that won't be affected by water.
One of the few gym flooring options the works just as well over carpet as it does over concrete, hardwood or tile, Staylock tiles feature a raised base that won't slide on or damage carpet. That same raised base is the reason it works so well to cushion and insulate concrete subfloors as it allows the flexible PVC material to give a bit when people are working out on top. Yet it is still stable enough to handle most exercise equipment and machines.
If your home gym is prone to moisture, Staylock tiles are the answer as they are completely waterproof and allow water to drain beneath the flooring and airflow for drying.
Should a tile become damages or the need to lift the flooring arise, this floating modular flooring system also allows you to remove the floor to replace the affected tiles or area. Then you can reinstall the tiles again without damaging the flooring system.