Home Dance Floor Tiles Testimonial - Brooke and Megan Tedesco
By Brett Hart Created: May, 2020 - Modified: May, 2020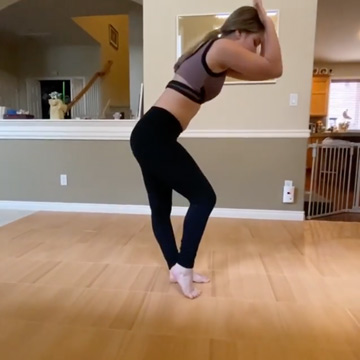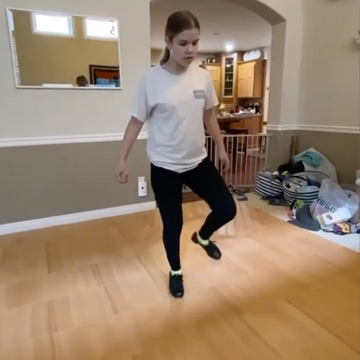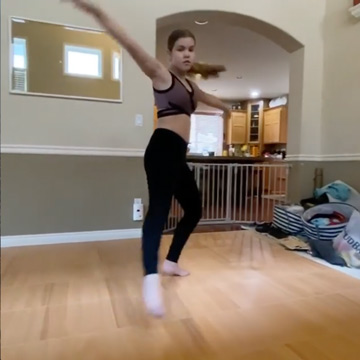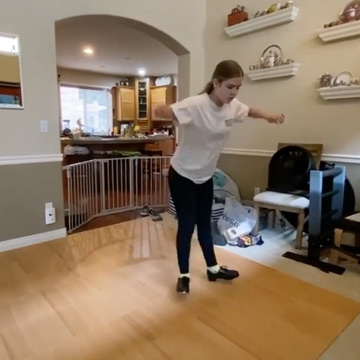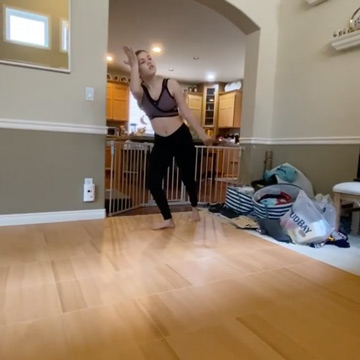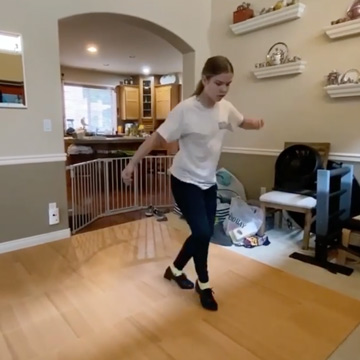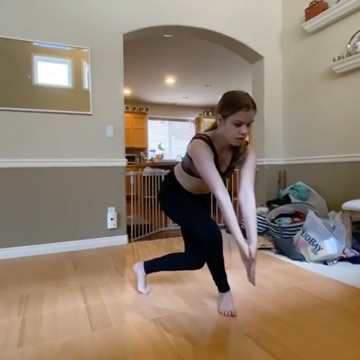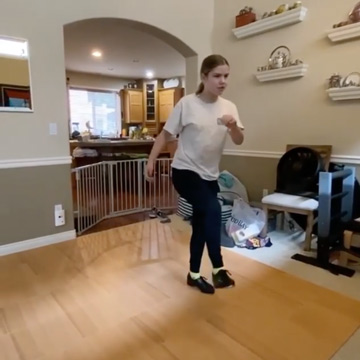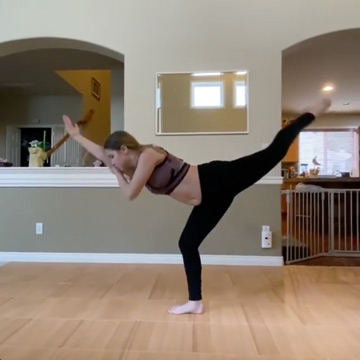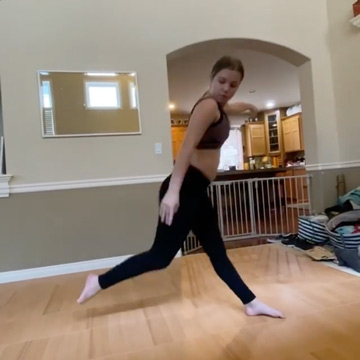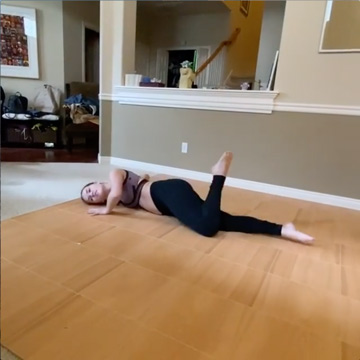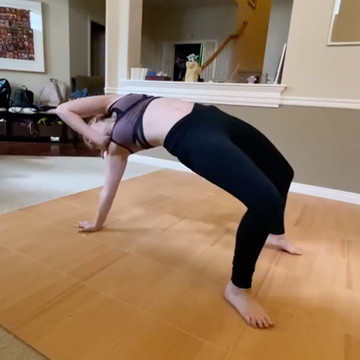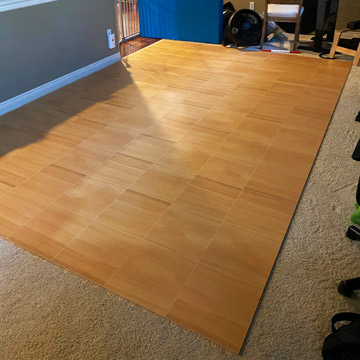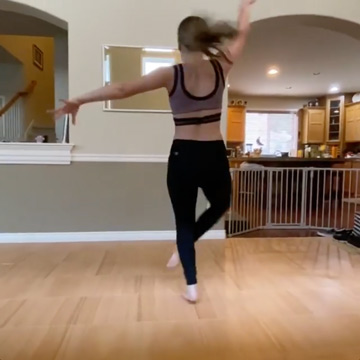 For 12-year-old Brooke Tedesco, dancing has been a big part of her life for the last decade. She began her training at the age of 3 and was competing by age 6. Now, she trains in a wide range of styles, including contemporary, tap, jazz, lyrical, ballet and hip hop at Premiere Dance Center in Redmond, Washington.
"I love contemporary because it allows me to really let go and express myself," Brooke said. "I also love tap, but it's hard work because it takes more precision to get every sound."
Over her years of training and competing, she's most familiar with dancing on hardwood floors and marley.
When the COVID-19 quarantine went into effect, she found herself unable to attend classes at her school and frustrated by her home training area for online classes.
"When you have a kid who is usually at the studio 20+ hours a week, and now they can't leave the house, it is a big adjustment," said Brooke's mother, Megan.
Portable Dance Floor Tiles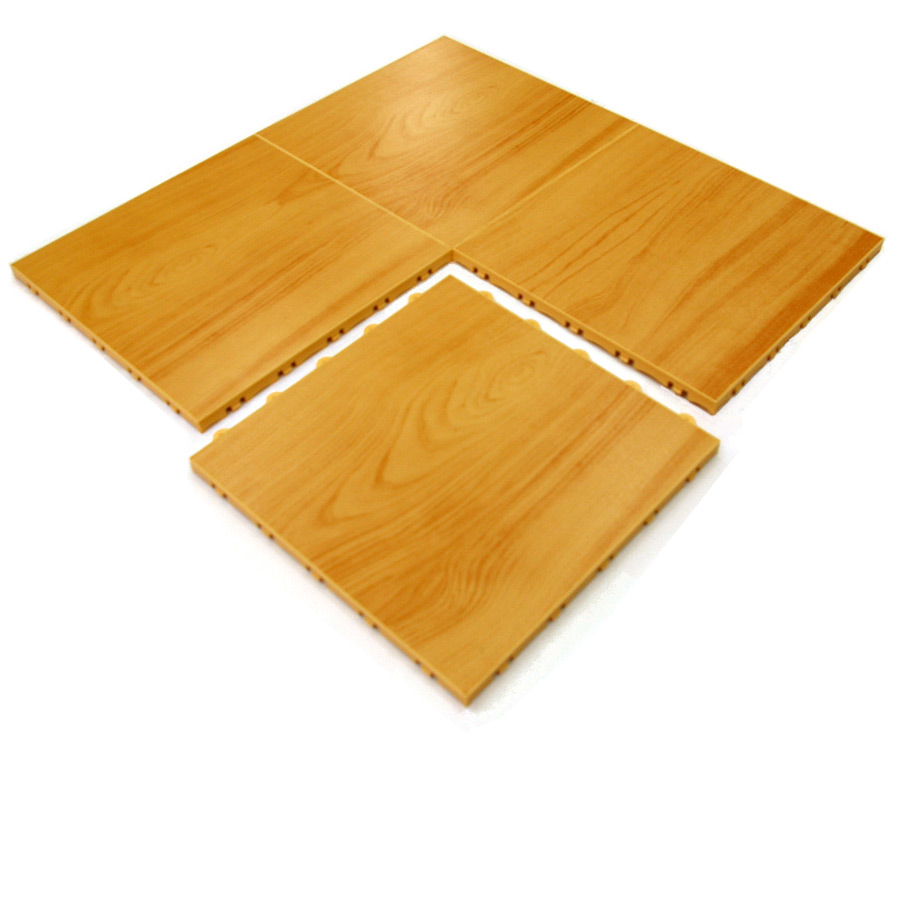 Looking for more room to turn and better sound for tap, so Brooke's teachers could hear if she was doing things correctly, Megan found Greatmat Portable Dance Floor Tiles.
Megan was able to install nearly 100 square feet of tiles herself - directly over the existing carpet - so Brooke could utilize the largest space they had available for her to train.
"I was a little concerned that it would be too flexible on top of the carpet or that Brooke would catch her feet on the seams, but none of that has been a problem," Megan said. "Brooke has virtual lessons almost every day of the week and in between she uses it to practice."
"They have good sound for my tap shoes, but are also totally comfortable for dancing barefoot," Brooke added. "They are even supportive enough for my character heels."
Another feature that has Megan excited is the fact that they will always have the option of adding tiles or reconfiguring them for a larger space or to relocate the dance floor.
"Most of all, I love seeing my daughter enjoy dance again," Megan said, pointing out that Brooke is back to training for at least a couple hours a day on her new dance surface.
Brooke and Megan Tedesco
Premiere Dance Center
Redmond WA 98052