Wood Grain Foam Tiles Features and Benefits Video
By Greatmats Staff Created: July, 2017 - Modified: July, 2021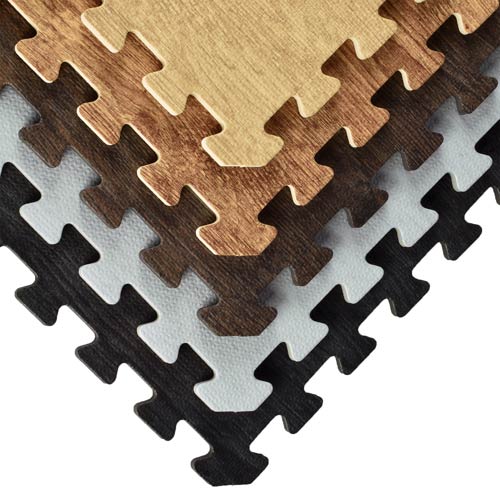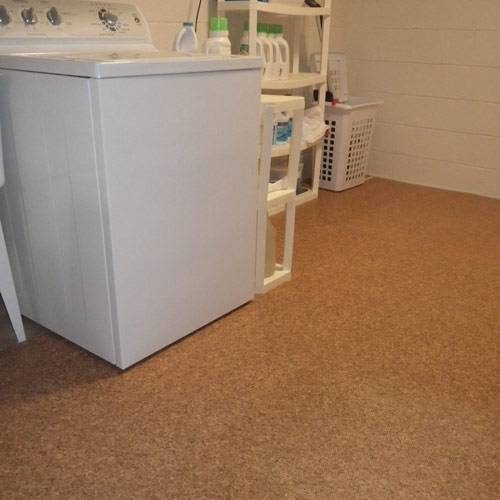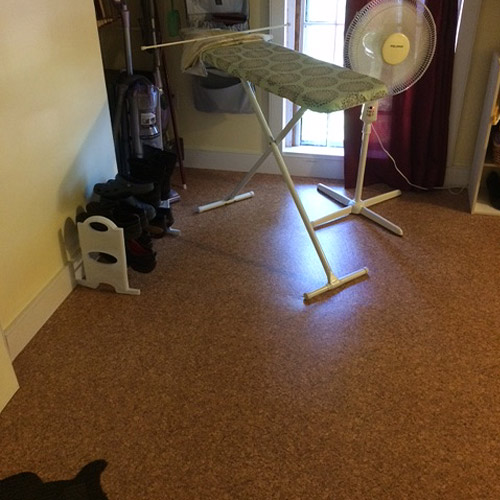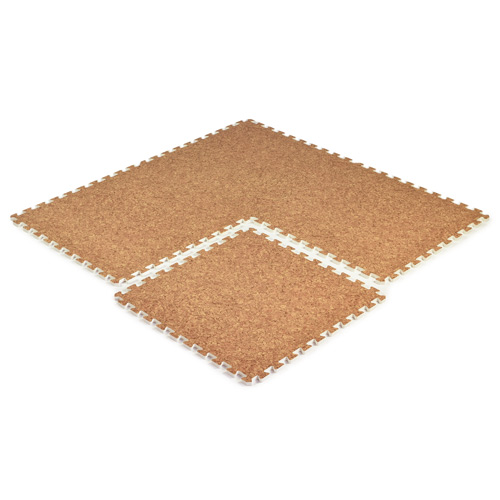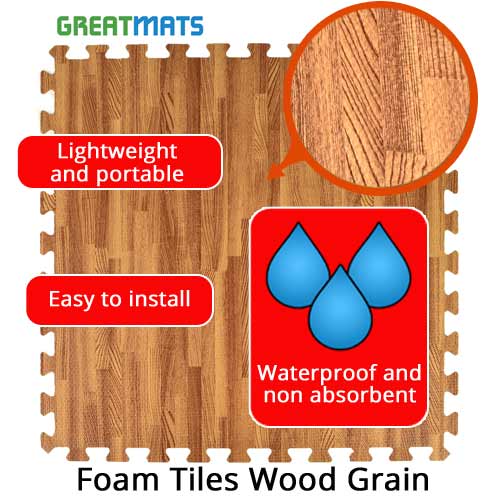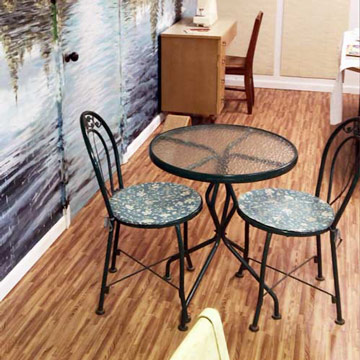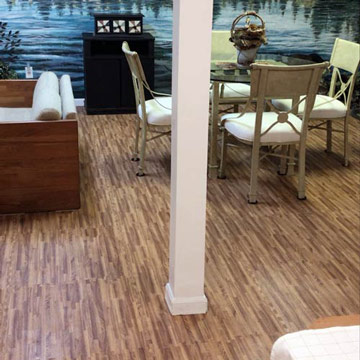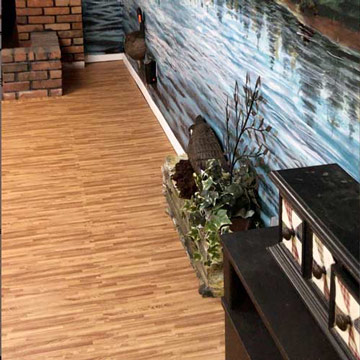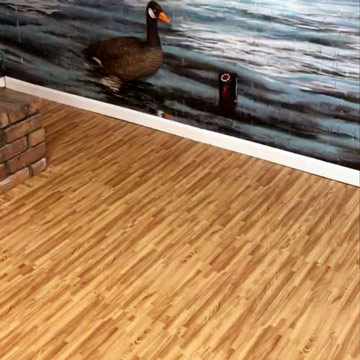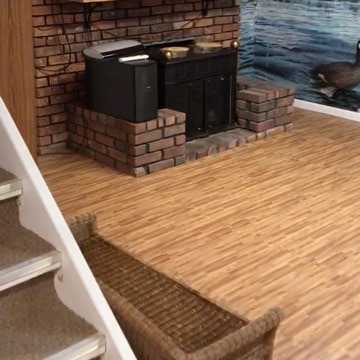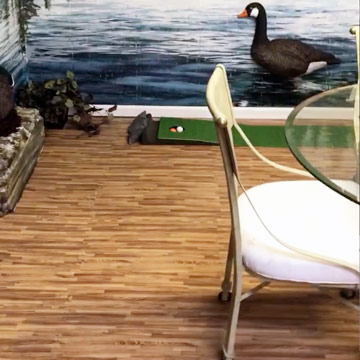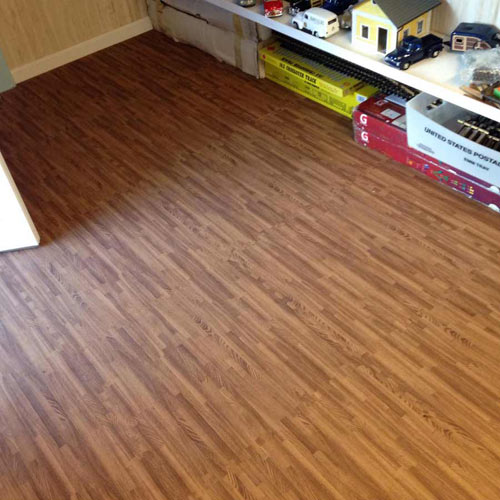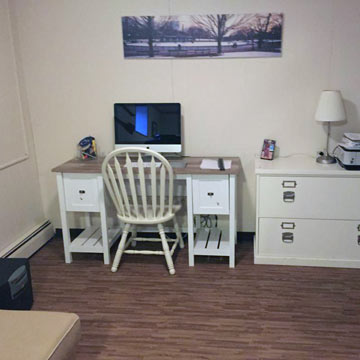 Hardwood has a classic, elegant look, but it's high-maintenance, unforgiving, and can even be slippery. While hardwood isn't an ideal flooring option for all areas, wood foam tiles can give you the same aesthetic with many other practical benefits.
Benefits of Wood Foam Tiles
Wood foam tiles offer many benefits that make them a popular floor option for home use.
Realistic Look
These mats give you the luxurious look of wood flooring at a fraction of the cost and upkeep. Choose from a variety of faux grain shades and options, including a distinctive gray and walnut.
Comfortable and Forgiving
These mats are highly comfortable underfoot, and their soft surface is ideal for kids' play spaces and more. These tiles help to absorb shock in case of a fall, and they feel great when you're just walking barefoot around the house.
These tiles have other important effects that make them a valuable flooring choice. They can help to add warmth to your cold basement floor, shielding your feet from the chilly, damp feel that's so common in the winter.
They're also free of lead and latex, making them a soft flooring choice that you can use safely in your home.
Waterproof
These tiles are completely non-absorbent, and they're made of an EVA foam that's dense enough to withstand foot traffic without shoes. Because they're waterproof, you can use these tiles in a wide variety of settings.
If a spill occurs, you can just wipe it up. And if you install the tiles in a basement that experiences a leak or a flood, you won't have to throw out your flooring. Just let it dry and it will be just fine.
Removable
These tiles feature an interlocking design, so they're not only easy to install, but you can also remove them in the future if you need. This means they're the best choice for rooms where you know you'll only need the flooring for a certain amount of time, or where you know you'll be repurposing the space in the future.
Being able to remove the tiles offers several benefits. You can install them in different rooms as you redecorate your home. If the room floods, you can pull up the tiles to let it dry out thoroughly before reinstalling them.
If a tile becomes damaged or worn, you'll be able to remove and replace that one tile, instead of having to remove and replace an entire section of a single-piece floor. This makes it easy and affordable to maintain your floor's appearance and condition.
Additionally, if you need to expand your floor's size in the future, you can do it by easily adding on some more tiles.
Uses for Wood Foam Tiles
These tiles are ideal for many areas, and since moisture isn't an issue, you can use them in spaces like basements. They can make your basement warmer and more welcoming, converting it into a livable space for the whole family.
You can also use these tiles in other spaces within your home, including bedrooms or kids' playrooms. They create an upscale look and can enhance nearly any space.
How much do wood foam tiles cost?
These tiles cost around $5.60 each and measure 2x2 feet in size, so they'll quickly cover more area. Keep in mind that the tiles' price is just one part of the total costs you'll face when installing a new floor.
With a traditional wood floor, you'd be looking at additional expenses like underlayment and professional installation costs. Because these tiles require no underlayment and are easy to install yourself, you'll save on those extra costs, keeping the total cost of your new floor down.
How do you install wood foam tiles?
You can dry lay these wood foam tiles directly on a hard surface, like concrete. The tiles are lightweight and easy to carry, and a single person can perform the entire installation.
When installing the tiles, you can perform a wall-to-wall or island installation. Each tile includes border pieces that create a clean, finished edge, perfect for butting up against a wall or for the edges of your island installation.
To install the tiles, align the puzzle piece edges and press the seams together. The seams create a secure connection that won't pull apart while the tiles are in use.
If you need to cut the tiles to fit around an object or against a wall, you can use a sharp utility knife and a straight edge.
How long will wood foam tiles last?
Just how long these tiles last will depend on how well you care for them. These wood foam tiles are designed to withstand foot traffic without shoes. They can be scratched or punctured by pets' nails. High heels and heavy furniture can also damage the tiles.
If you're looking for a more durable tile with the look of wood, an option like our Max Raised Floor Tile may be a better choice.