StayLock Bump Fatigue Mats Installation over Concrete
By Greatmats Staff Created: July, 2017 - Modified: July, 2021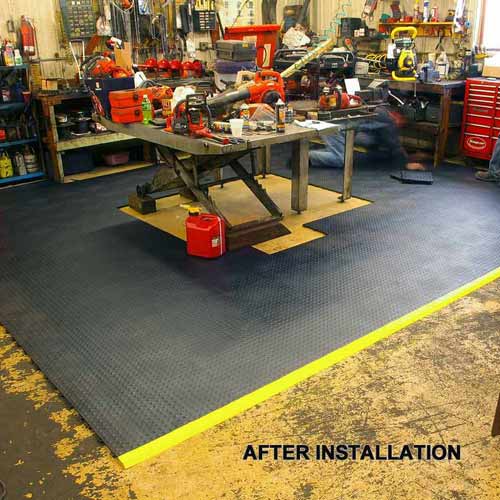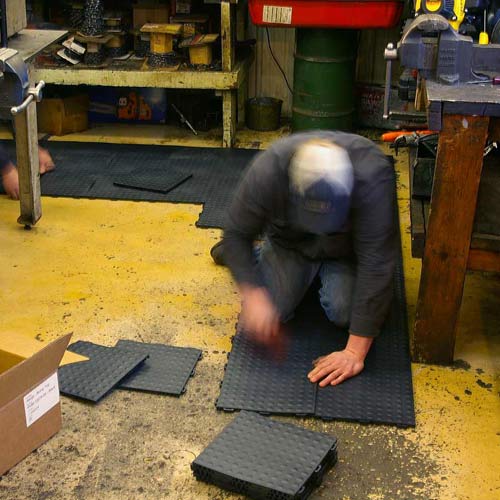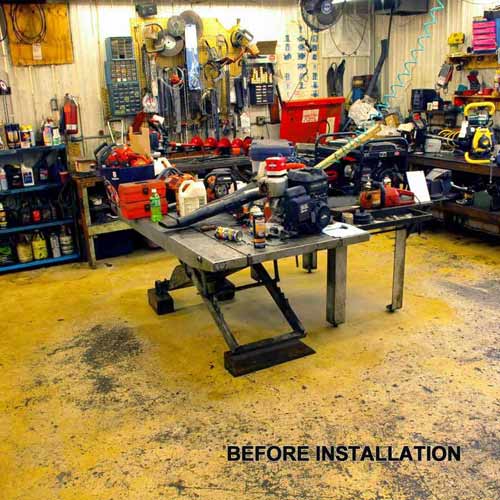 Staylock Bump Top modular athletic and fatigue flooring tile is easy to assemble and is a fantastic flooring tile for large-scale installations. Use Staylock Bump Top flooring tiles for indoor installations in industrial ergonomic and athletic aerobic flooring applications and home gym floors.
Get the durability of rubber and similar cushion of foam tiles in one easy-to-install black flooring tile. The active connector locking system of this flooring will hold the tiles together and flat from tile tile over tile. Install on any indoor flooring surface including concrete or carpeting.
Cut to fit around obstructions. Install in any configuration; easily take up and move. This durable PVC flooring does not need underlayment to provide outstanding ergonomic benefits in athletic floors, commercial working areas, or industrial foot traffic applications. Resistant to many acids and oils. Easy to keep clean. No waxing or finishing required. Very low maintenance costs.
Made in the USA