Interlocking Foam Mats for Dogs - Safety, Installation & Cleaning
By Paige Cerulli Created: August, 2017 - Modified: July, 2021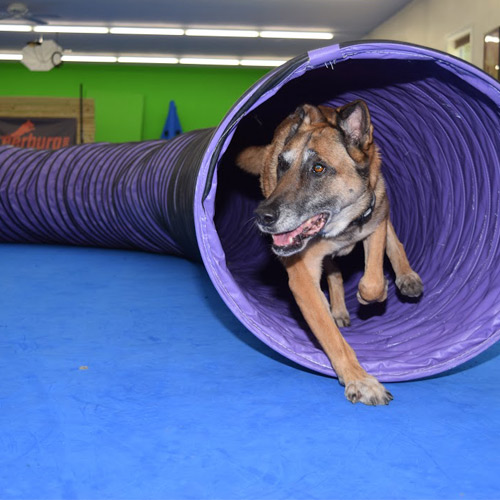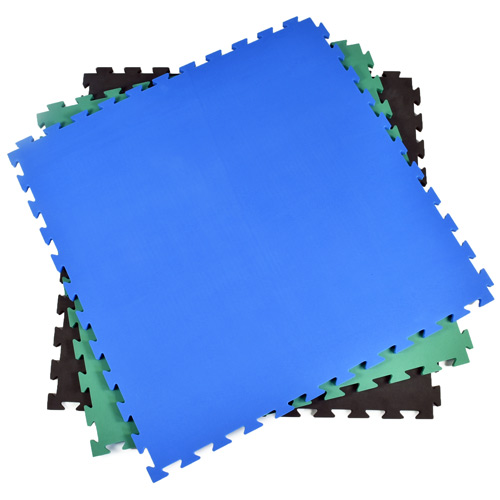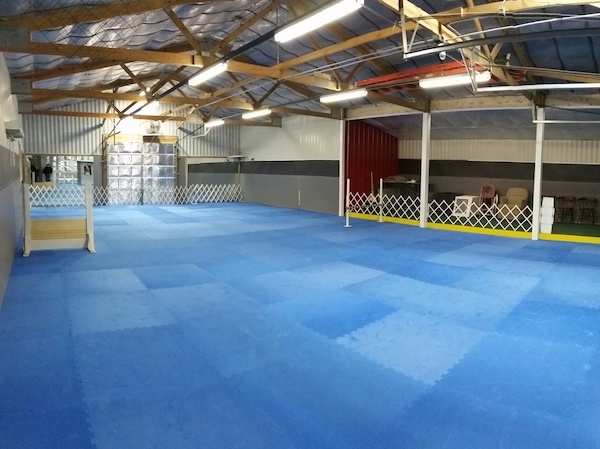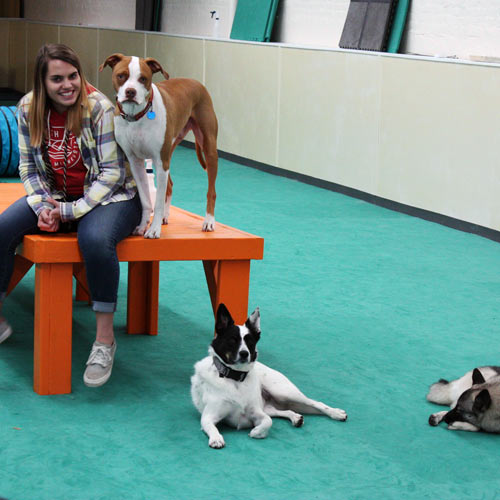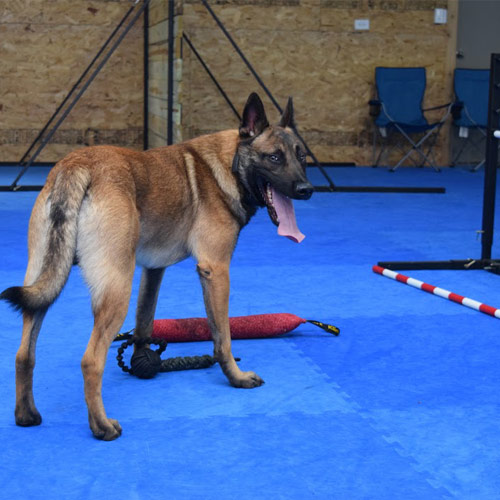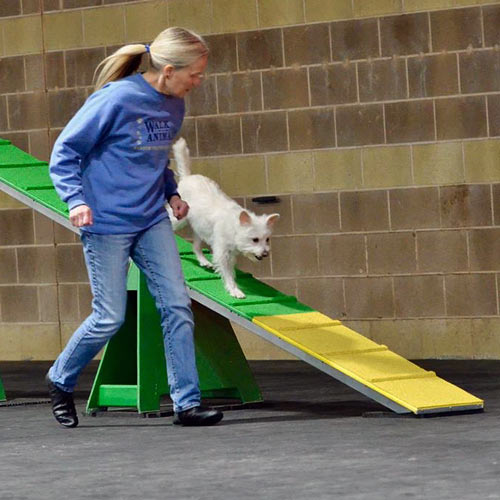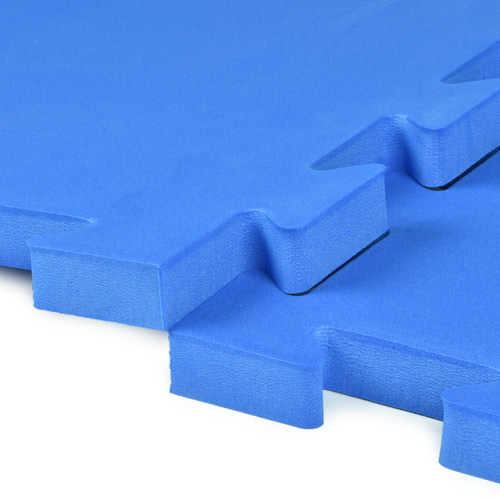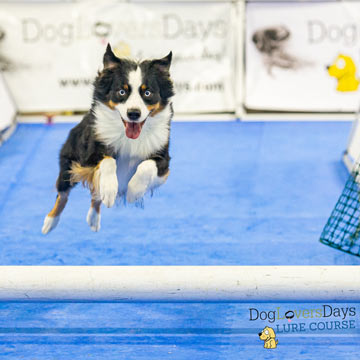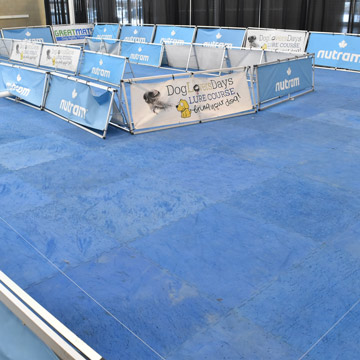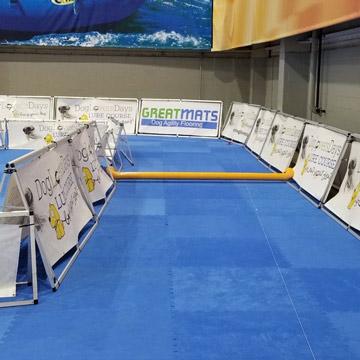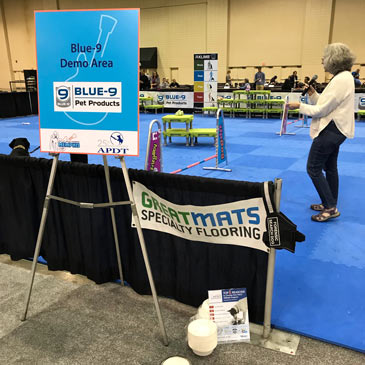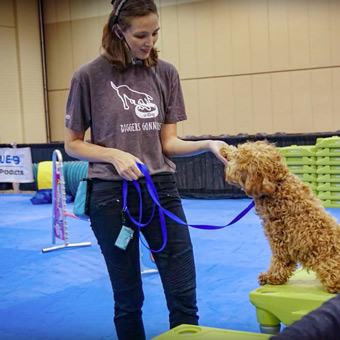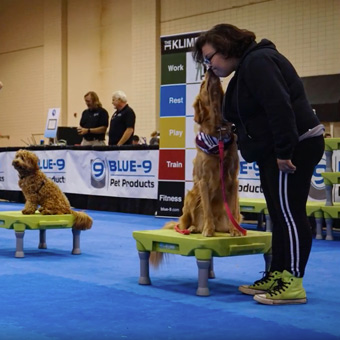 Finding the right dog agility flooring is essential not only to dog and handler safety, but also makes it easier for dogs to maneuver around the course and train. Interlocking foam mats for dogs offer many benefits to agility facilities, and they're an ideal choice for agility and more.
Benefits of Interlocking Foam Mats for Dogs
There are many benefits that make these interlocking foam mats a good choice for agility flooring.
Comfort and Cushioning
These mats help to maximize both dog and handler comfort, making for safer and more enjoyable training sessions and competitions. While the tiles are durable, they also offer shock absorption and cushioning properties that everyone – dogs included – will appreciate.
Ideal Grip
These mats are textured to maximize your dog's grip for optimal traction and an ideal performance. The slip-resistant top enhances your dog's security, helping to minimize slips and falls and letting your dog stay focused on the task at hand.
While this flooring is highly durable, that slip resistant top will get scuffed up by toenails and will show some marking and indentation. This flooring is highly durable, and even with some scuffs and indentations, it still delivers comfort and cushion.
Easy Cleaning
These interlocking foam mats for dogs are incredibly easy to clean, a major benefit for larger facilities with plenty of square footage to cover. The tiles are waterproof, so you can easily clean them with a walk-behind commercial cleaner outfitted with soft brushes.
Spot cleaning is easy, too. You can use a damp mop with hot water and a household soap. Just vacuum the tiles regularly to clean up any debris. You can even disinfect the tiles with diluted bleach at a 50:1 ratio with water, or you can use diluted vinegar.
Portable Installations
Since the tiles require no adhesive, they're portable, making them a versatile choice for your training or competition facility. You could install the tiles for special events or classes, then remove them again to help preserve their condition or to use your space for another purpose.
These tiles weigh much less than rubberized rolled or interlocking tiles and mats, so they're easily portable.
These interlocking tiles are also reversible. If one tile gets worn or damaged, you can flip the tile over to keep your floor looking great. This is much easier and less expensive than replacing an entire section of your floor would be.
This reversible design means that the tiles have twice their potential use and lifespan. You can maximize your investment by using the tiles until one side is worn down, then reversing them and enjoying an essentially new floor.
Multiple Color Options
These tiles are available in three colors, so you can choose a color that reflects your business branding. Alternatively, consider buying multiple colors and using them to create a pattern.
You can also use the multiple colors to create important visual reminders on your floor. You can create on deck areas, borders to help handlers keep track of where the walls are, and more. The end result will be a professional-looking agility floor.
Is EVA Foam safe for dogs?
EVA foam is a very safe surface for training dogs. These EVA foam mats help to maximize your dog's comfort, letting him run and play comfortably. The extra cushion and give can help to prevent soreness and stiffness after a long training session or competition.
These tiles are also free of lead and latex.
How do you install interlocking foam mats?
Installing interlocking foam mats for dogs is easy, and there's no need to use glue or adhesive. Since you can perform the entire installation yourself, you'll save money and time over hiring a professional installer.
These interlocking puzzle mats can be laid directly over a hard, flat floor. Each tile measures 3.3 by 3.3 feet, so they'll quickly cover even larger areas.
Each tile includes four border strips, allowing you to create a clean, finished edge along the floor's exterior or along the walls in your facility. Alternatively, you can cut the tiles with a sharp utility knife and a straight edge, creating the specific dimensions that you need.
Installing the tiles is as easy as starting in one corner and then connecting the tiles by aligning their edges and pressing down on the seams. The tiles create a secure closure that won't pull apart while they're in use.
You can use these mats to create an island installation, or to create a wall-to-wall installation. If you decide you need to expand your floor size in the future, all you have to do is pull up the border pieces and add some more tiles.
Will pee soak into interlocking foam mats for dogs?
Because these tiles are waterproof, they won't absorb pee. It's easy to wipe up accidents and spills, helping to keep the tiles in great condition.