Gymnastics Folding Mats for Martial Arts and Gymnastics Training
By Greatmats Staff Created: August, 2017 - Modified: July, 2021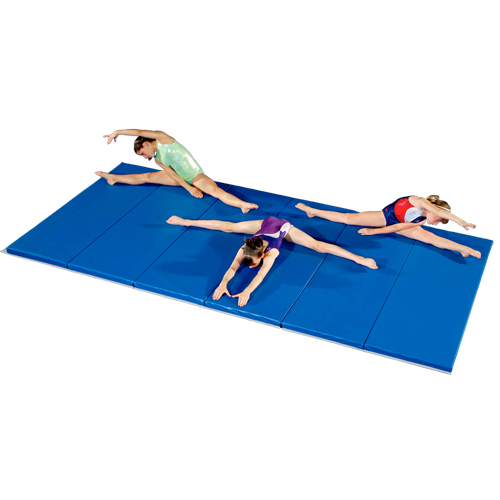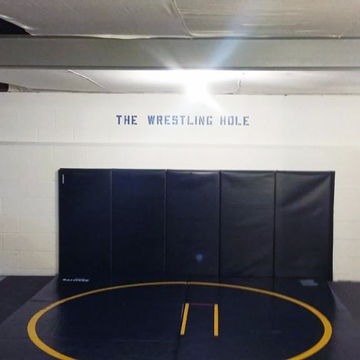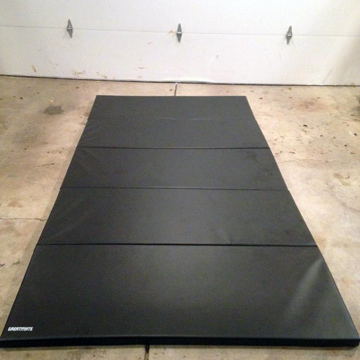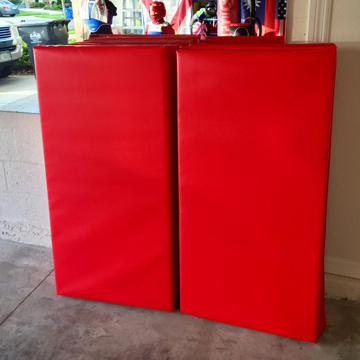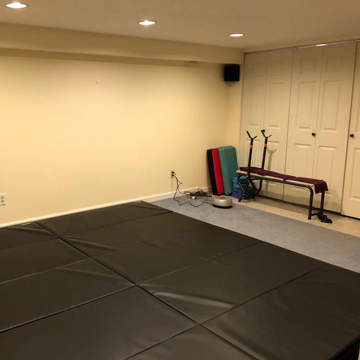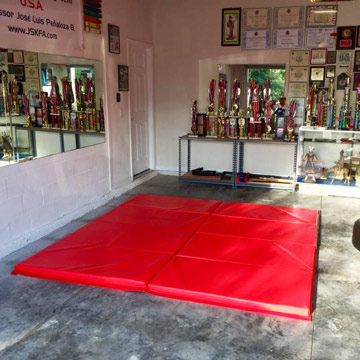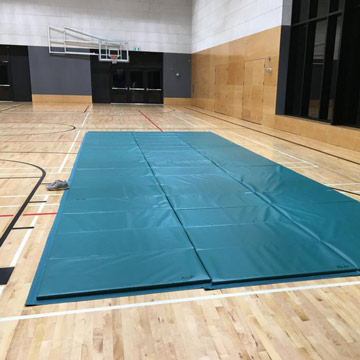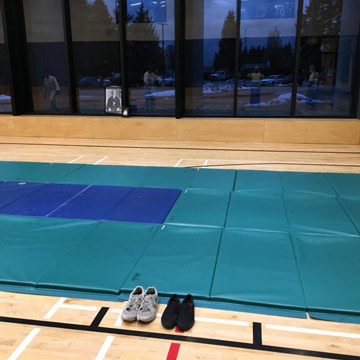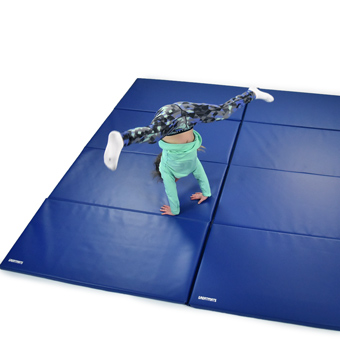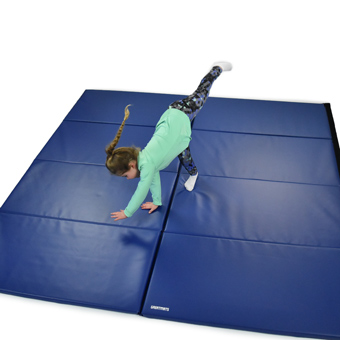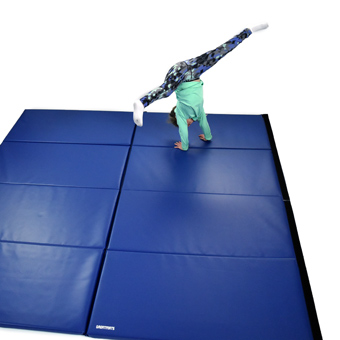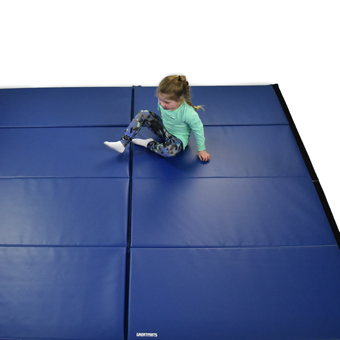 Greatmats stocks many standard sized gym folding mats including 4x8 ft, 4x10 ft and 5x10 ft from 1 3/8 to 2 inch thickness.
Our stocked gym mats are offered in standard colors including blue, black and rainbow, depending on the size.
Greatmats 2 inch thick 4x8 ft, 4x10 and 5x10 ft gymnastic folding mats that are in stock also offer free shipping and are an excellent choice for home practice and training for cheerleading, tumbling, martial arts and gymnastics. These mats feature an 18 oz. vinyl cover. The mats are made with a firm cross-linked polyethylene foam core for outstanding cushion and impact absorption while remaining firm enough for standup workouts and training. Use them for tumbling runs, jiu jitsu training surfaces or for extra fall protection during judo throws. They even make a great surface for home wrestling practice.
If you run a gym, these commercial quality gym mats will hold up to a huge variety of workouts and will add a little extra safety and support for your clients. You can even flip them up and attach them to the wall as a form of diy wall padding. This is especially helpful for combat sports training such as wrestling, bjj and judo.
Consider our 1 3/8 inch home gym mats for younger kids and stretching areas. Like the commercial varieties above, these mats are made with double stitched seams holding together the vinyl cover.