Foam Matting - Economy Interlocking Foam Mats
By Greatmats Staff Created: May, 2017 - Modified: April, 2023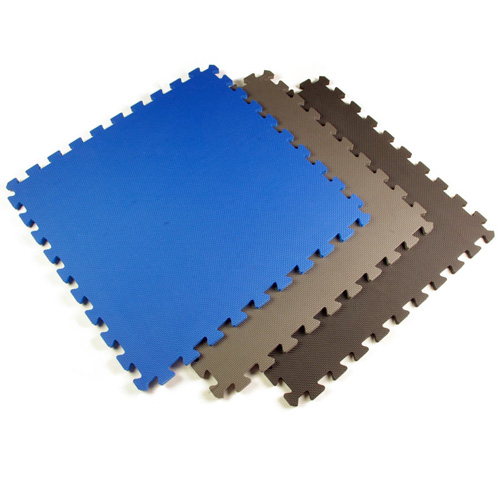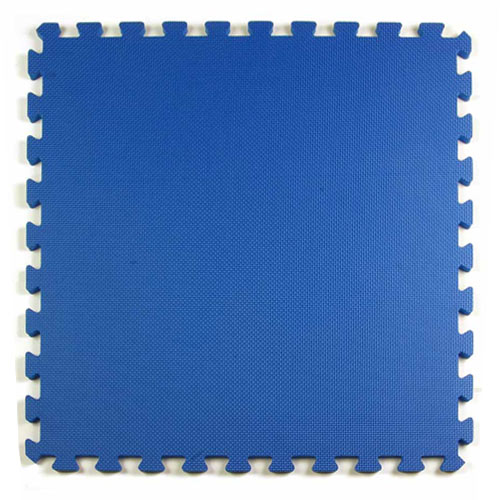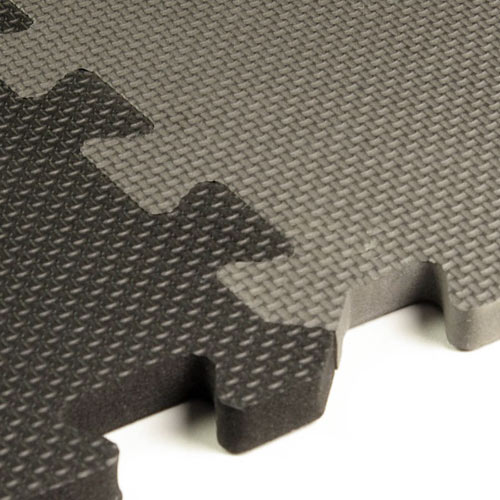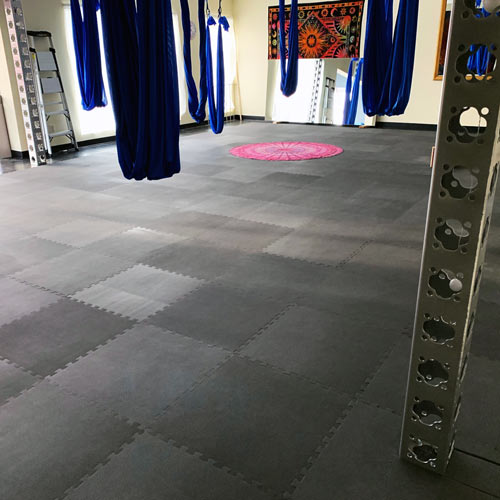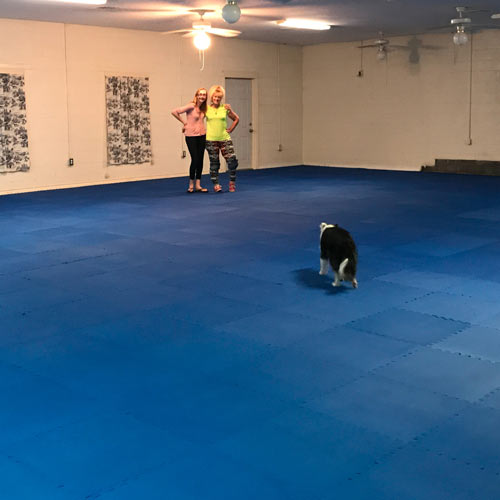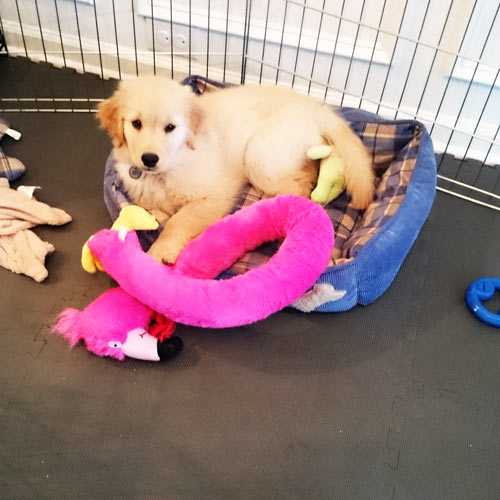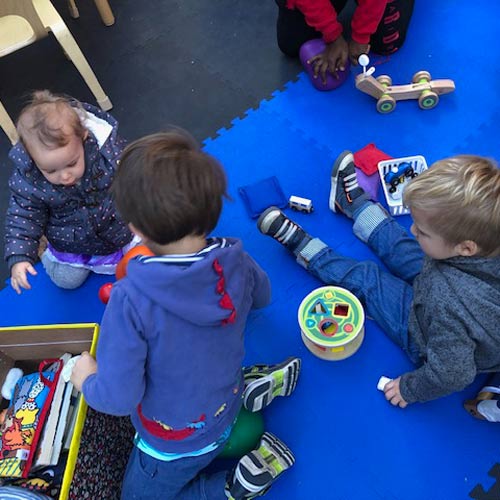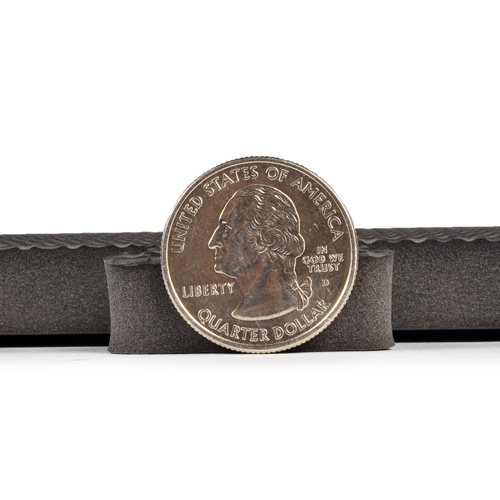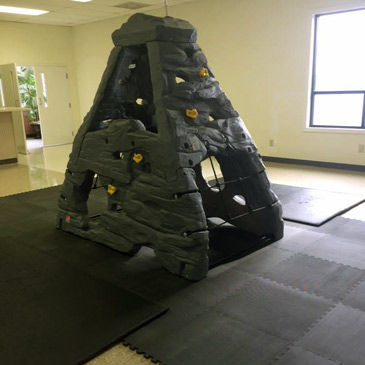 Traditional flooring, like carpeting or wood floors, lack cushion and can lead to injuries if children fall on them. Greatmats'
Foam Mats Economy 1/2 Inch
offer an economical, easy-to-install solution that can transform nearly any space into a playroom that's suitable for kids.
These interlocking foam mats deliver an optimal combination of cushion and durability. They help to absorb the impact of a fall, making a space safer, but they also create a floor that's comfortable to sit, kneel, and play on.
Made of EVA foam, these tiles are free of lead and latex, making them a safe choice for kids. They're stain-resistant and easy to clean and maintain. The foam won't absorb moisture, so if a kid spills a juice box, it's no problem.
These interlocking foam mats offer versatile installation options. They can be laid over any hard, flat surface, and the tiles lock together just like puzzle pieces to create a solid surface. There's no adhesive required, so you can pull up the tiles in the future and even relocate the flooring if you choose. If needed, you can cut the mats with a sharp utility knife, allowing for a wall-to-wall installation or an installation around objects, like support poles.
Because this flooring is made up of individual tiles, if a single tile is damaged, you can replace that one tile. This benefit can potentially save you money, while also allowing you to always keep your floor in great condition.
These tiles are available in three color options, so you can create patterns and designs, or opt for a solid, single-color floor that complements your room's décor.
Note: This product is discontinued. For a similar product, view our Foam Kids and Gym Mats 5/8 Inch which is a similar product but thicker and available in more color options.
Uses for Foam Floor Mats
You can use these thick foam mats in many different ways. They're ideal for creating a kids' space in your home, or at a preschool, church, or daycare. The foam matting are also popular as home exercise room flooring.
Their waterproof design and easy-to-clean features make them comfortable enough for floor exercises and practical enough for spaces that see frequent use.
The tiles can also be used as dog agility flooring. If you intend to use them for this purpose, it's important to lay them upside-down so that their non-slip texture is against the subfloor. This installation method will help to prevent dogs from snagging their nails against the non-slip texture.
How to Get the Most Out of Your Foam Matting
While each foam mat is designed to last, how you use and care for your mats will affect their usable lifespan. Avoid placing heavy objects, like a weight bench, on your foam mat. If you do need to put a heavy object on this flooring, placing a thick rubber layer or furniture coasters on top can help to protect the foam from the weight.
It's also important to avoid sharp objects, like a high heel shoe, on these tiles. These tiles are not rated for high traffic, and should be used for specialty areas, instead of general flooring.
You can use most household cleaners on these tiles, but it's important to test each cleaner before using it on the entire floor. Try using the cleaner on just a small, inconspicuous area of the flooring, then leave it and watch for issues like discoloration or texture changes. Only use cleaners that you've already tested on the flooring.
Are foam mats waterproof?
Greatmats' Foam Mats Economy 1/2 Inch are waterproof, making them suitable for many applications. They won't absorb moisture and are stain-resistant, and their color-safe design won't fade or transfer colors onto clothing or skin. These mats can be installed in areas like basements and garages where they may be exposed to moisture.
What are EVA Foam Mats?
EVA foam mats are interlocking floor tiles made out of foam that creates a cushioned, comfortable surface. EVA, short for ethylene-vinyl acetate, is a durable foam that is soft and flexible like rubber. These mats can be used for flooring for home gyms and exercise rooms, kids rooms and playrooms, and more. The interlocking foam mat design makes it easy to install these mats over a flat surface.
How long does EVA Foam Last?
One of the benefits of EVA foam is its soft feel and cushioning properties, but those same properties mean that this flooring can be damaged if improperly used or cared for. When used appropriately, foam mat flooring can last for years - even decades. Unrecommended uses, like dropping heavy weights on the mats, or leaving them outside and exposing them to sunlight for long periods of time, can result in damage to your flooring. These mats are backed by a one-year manufacturer's warranty.
How should I care for a foam floor mat?
These foam mats are easy to maintain. You can sweep them with a broom, or use a vacuum cleaner at its highest setting to clean them off as needed. If your mats need a more thorough cleaning, you can take them outside and hose them off (just don't use a power water pressure head). Alternatively, you can mop the tiles with most household floor cleaners for a deep-clean.