How To Tile A Garage Floor with Plastic Garage Flooring
By Brett Hart Created: October, 2017 - Modified: September, 2020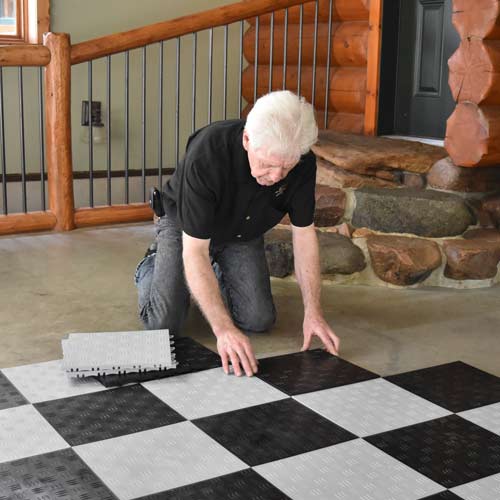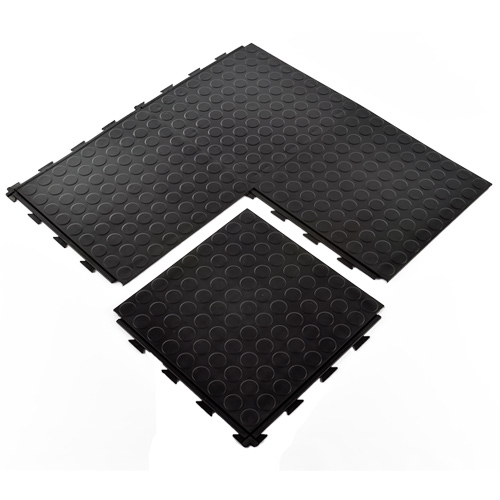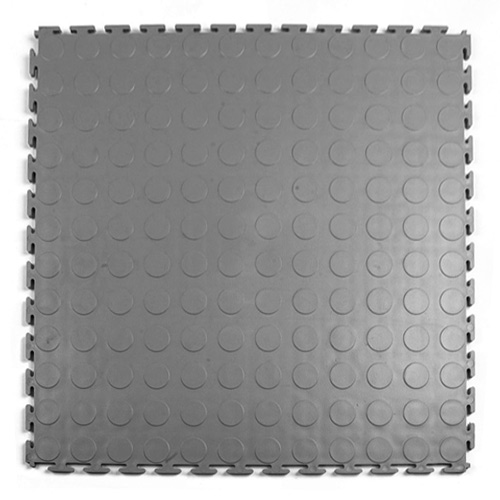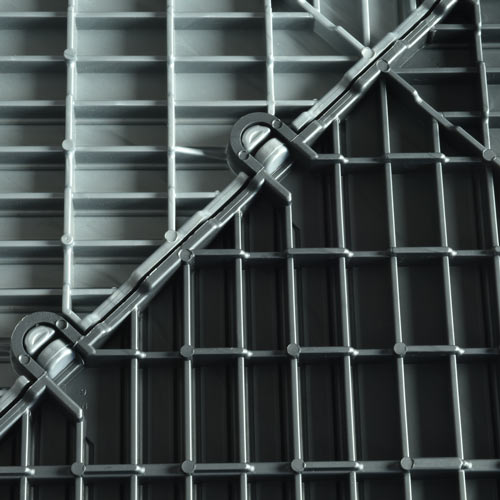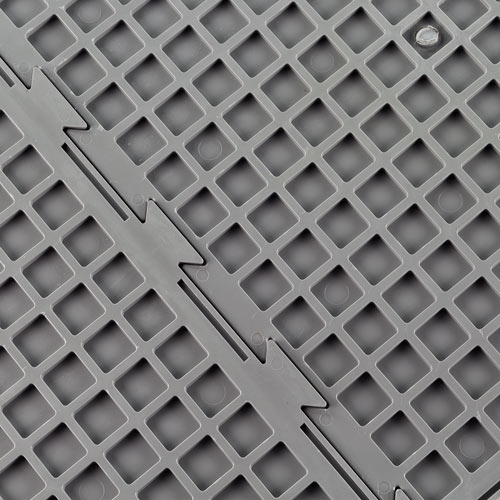 Tiling a garage floor does not have to generate a lot of sweat and swearing due to a mind-bending installation process and fragile or cumbersome materials. Greatmats offers a large variety of easy-to-install tiles intended just for garages, but lending themselves to use in other areas as well.
The majority of these options are made of water and chemical resistant plastic materials, that either snap together or push together like a puzzle. The snap together garage floor tiles typically feature a hard polypropylene plastic with a raised base. The puzzle style garage tiles most commonly are made from flexible PVC material and are quite low profile.
Below we'll outline how simple each of these options are to use for tiling a garage floor.
How to Tile a Garage Floor Using Snap Together Raised Tiles
1. Starting in the squarest corner of your garage, lay down your first tiles with the loop sides of the garage tiles facing out. Think of the loops as arrows pointing in the direction you'll be expanding your floor.
2. Lay your next tiles on top of the loops of the already laid tiles being sure to keep those ''arrows'' pointing you in the same direction, and step on or tap the seam with your foot until you hear or feel the tabs snap into the loops. This can be done by hand as well. To speed up the process have two people on hand. One person lays the tile in place while the second steps on the seems. Do this until you've reached your desired coverage area.
3. Should you need to cut tiles to fit for wall-to-wall installations, simply cut the tiles with a power saw, keeping in mind the direction the tiles will need to face. This can also be accomplished through scoring with a sharp utility knife and then bending the tile over a table or other solid edge at the score until the garage tile snaps. If going the utility knife route, be sure to score deeply enough to avoid causing flex marks in the surface of your tile when snapping the tile at the cut.
4. For island installations, either finish with snap-in-place ramped borders or simply cut off the loops on the outside edges of your floor.
How to Tile a Garage Floor Using Flexible Plastic Puzzle Tiles
Installation of flexible PVC garage tiles is very similar to that of its snap together polyproylene counterpart. Some of these tiles will have puzzle interlocks on all four sides. Others will hide the interlocks by having two straight edges that cover the interlocking seam system.
Four-sided interlocking garage tiles are as simple as pushing the puzzle pieces together and trimming edges when necessary using a sharp utility knife and a straight edge. Be sure to use a series of shallow scores until you've cut all the way through the tile to ensure the cleanest cut.
Hidden interlocking puzzle garage floor tiles follow the same pattern as the snap together tiles.
1. Start in a corner with the exposed interlocks facing outward.
2. Push the straight sided edges of the tile down over the interlocks until you feel them pop into place and all installed tiles are level with each other. In most cases, hand installation is preferred rather than using your foot or a mallet.
3. If you plan to drive or park vehicles on PVC garage floor tiles, be sure to check to see if it has been sealed. You may need to do so yourself as unsealed PVC flooring can be stained by rubber tiles and/or automotive fluids.
Now that you know how to install modular garage floor tiles, see what options are available at Greatmats. They are offered in many different thicknesses and surface textures and patterns. For more help, contact a Greatmats sales representative. We're happy to assist.