Comparing Snap Together Garage Floor Tiles Video
By Greatmats Staff Created: September, 2017 - Modified: February, 2022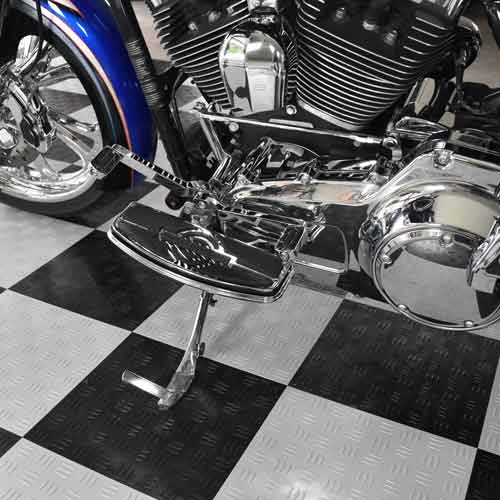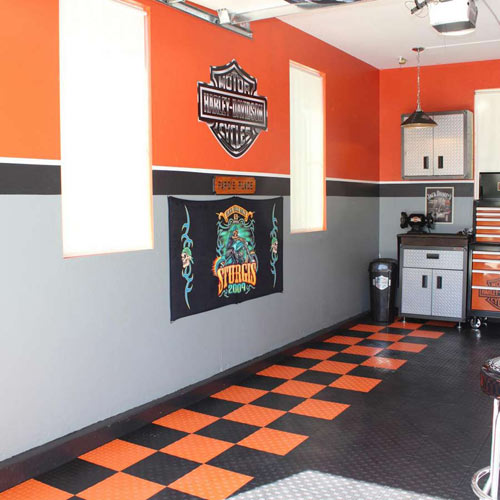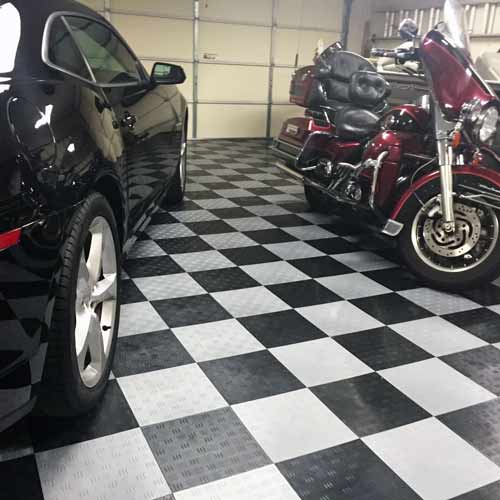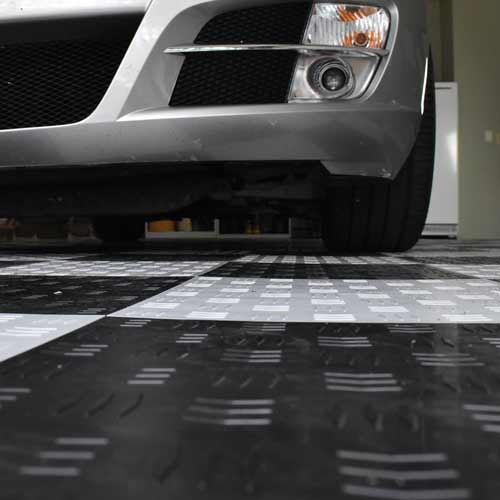 Let's take a look at raised modular garage floor tiles. Today we'll compare two of Greatmats' most popular snap together plastic garage tiles - the Snap Diamond Garage Tile and Garage Floor Tile Diamond.
These garage flooring options are designed to give style, convenience and portability to floors intended for automotive use.
Both tiles feature a raised base, designed to allow airflow beneath the floor that can prevent the growth of mold and mildew in garages or show rooms. Both are made in the USA of durable polypropylene plastic in 1x1 foot squares and use a tab 'n loop connector system.
The main difference between the tiles is that Garage Floor Tile Diamond are designed for easier dis-assembly and removal, making them convenient for people traveling with their floors, such as those attending car shows or trade shows.
Snap Diamond Garage Tiles are 1/2 inch thick and carry a 10 year warranty. Garage Floor Tile Diamond are 5/8 inch thick and carry a 5 year warranty. With the additional warranty comes a higher initial price tag - Snap Diamond tiles are approximately 50 cents more per square foot the Garage Floor Tile Diamond.
Style also comes into play. You'll notice that Snap Diamond Garage tiles are available in 10 colors and have a double diamond surface texture. It's counterpart is offered in 8 colors and features a triple diamond surface texture.
If you flip the tiles over, you'll see a different system for elevating the tiles off the existing subfloor. The thicker Garage Floor Tile Diamond option uses 41 circular pedestals to support the floor where the thinner Snap Tiles utilize a crosshatch style grid support system.
The final major difference between the garage tiles is the number of tab 'n loop connectors on each side. Garage Floor Tile Diamond flooring features five connectors per side while Snap Diamond Garage Tiles use four connectors per side.
Ramped border strips are sold separately for both options. Snap border edge pieces are available in 8 different colors. Those border ramps designed for the Garage Floor Tile Diamond are available in black only.
Thanks for watching. Now go out and be great!