Rubber Flooring for Dogs - Fido's Nosework Testimonial
By Brett Hart Created: April, 2019 - Modified: December, 2022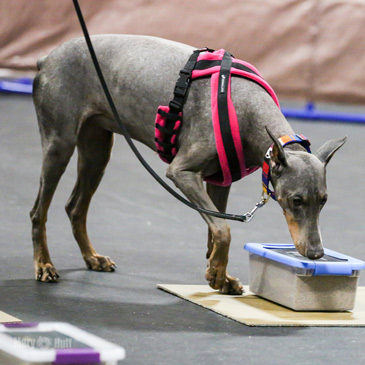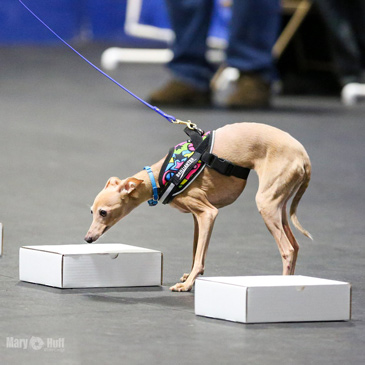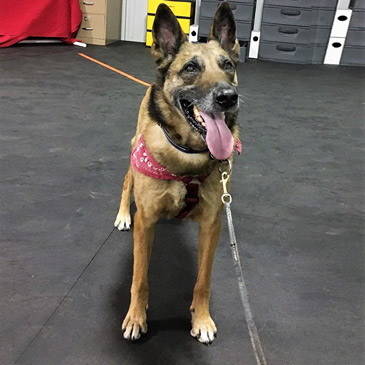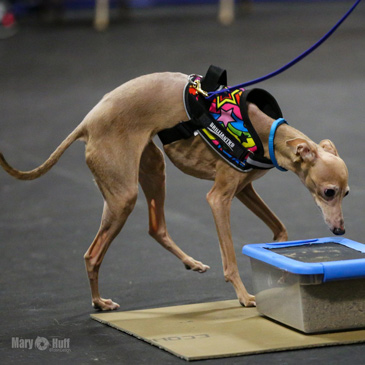 Robin Larson of Menomonie, Wisconsin, has been training dogs since the early 1990s. Then a trip to California in 2016 sparked the birth of Fido's Nosework, a business she created to focus strictly on scent work training.
Having a background in obedience, conformation, Schutzhund and Mondioring, Larson's California trip was to expand her experience into the realm of scent work as presented by former military working dog trainer Andrew Ramsey.
"I love nosework," Larson said. "It's just a really fun sport for dogs and handlers. They (dogs) see the world through their nose, where we see the world through our eyes. It's harnessing that and teaching them what we'd like to find."
At Fido's Nosework, Larson teaches dogs to search out birch, anise and clove oils - as recommended by the National Association of Canine Scent Work.
"Once they learn the method on the oils, we could teach them to do anything," Larson said, referencing finding anything from drugs to bed bugs. "It's a nice system for the dogs to learn."
Why Greatmats Dog Training Flooring?
Larson first became aware of Greatmats dog flooring back in 2009 when she purchased its 1x1 meter
eva foam Dog Agility Mats
Interlocking tiles. After using those mats for nearly seven years for personal obedience work, she decided to she wanted a firmer material in her business - opting for
1/2 inch thick 4x6 foot rubber mats
.
While Larson said her Dog Agility Mats held up well, she likes the cleaner look of the rubber mats, due to the fact that the recycled rubber does not puncture from the dogs' nails.
"They still look brand new!" Larson said of the rubber mats after more than 2 years of use. "I really like them. They've held up great and work great for what I need."
Robin Larson
Fido's Nosework
Menomonie WI 54751