Foam Dog Training Flooring - Lucky Dog Training Center - Keller, TX
By Brett Hart Created: January, 2018 - Modified: November, 2022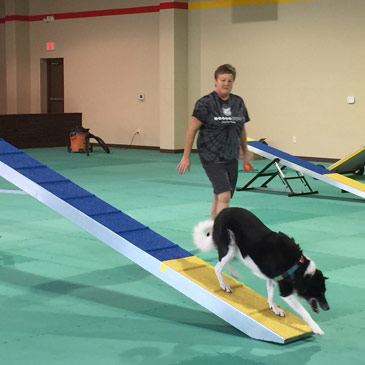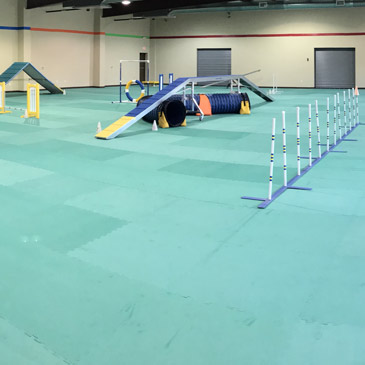 Positivity is at the core of Lucky Dog Training Center, located just north of Fort Worth, Texas. That mentality led owner Melinda Meche to take a chance on opening the training facility in 2013 after earning her first training certification at Triple Crown Dog Academy. Since then, Melinda has continued to further her studies through both in-person seminars and online studies.
She and her staff at Lucky Dog Training Center use their positive training methodology in all types of dog training from puppy manners to competition sports training.
Safety in Flooring
When researching flooring to lay down in her facility, Melinda wanted to make sure she had a safe environment for all dogs and found the perfect fit at Greatmats.com.
''The GreatMats were the most affordable and safe mats for our very large space,'' Melinda said.
She ended up ordering approximately 6,500 square feet of
Greatmats Dog Agility Mats Interlocking Tiles
for her dog agility training room and, after three months of use, she says, ''We have been very pleased. They do not move apart, and they vacuum well.''
Although the cushioned flooring does puncture fairly easily from dog nails, Melinda added, ''The fact that they are closed cell and no moisture can seep further into the mats is awesome. ... We hope that the mats will last us many years. We love that we will be able to flip them over and use the other side in a couple years and have a brand new floor.''

Melinda Meche
Lucky Dog Training Center
Keller TX 76244