Does Artificial Turf Get Hot?
By Brett Hart Created: September, 2022 - Modified: September, 2023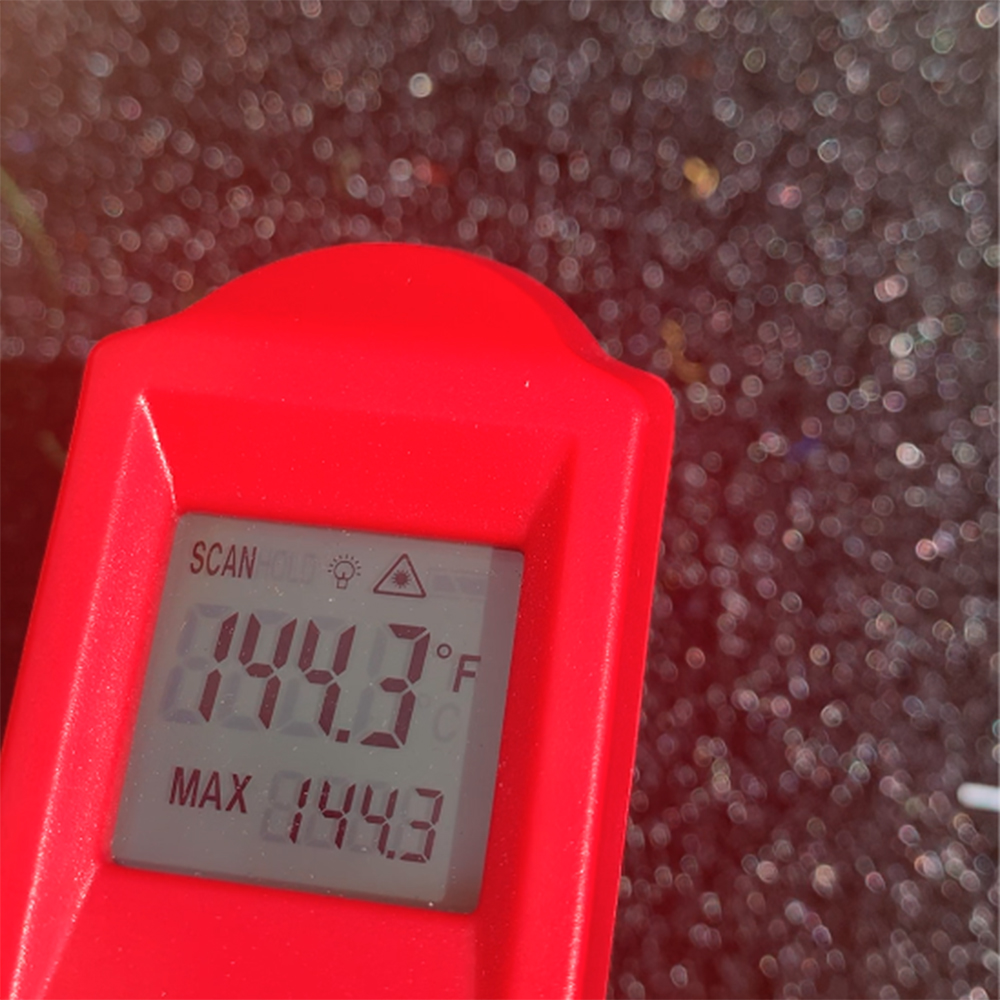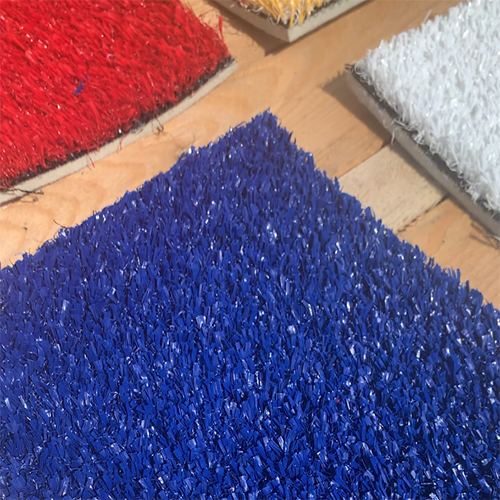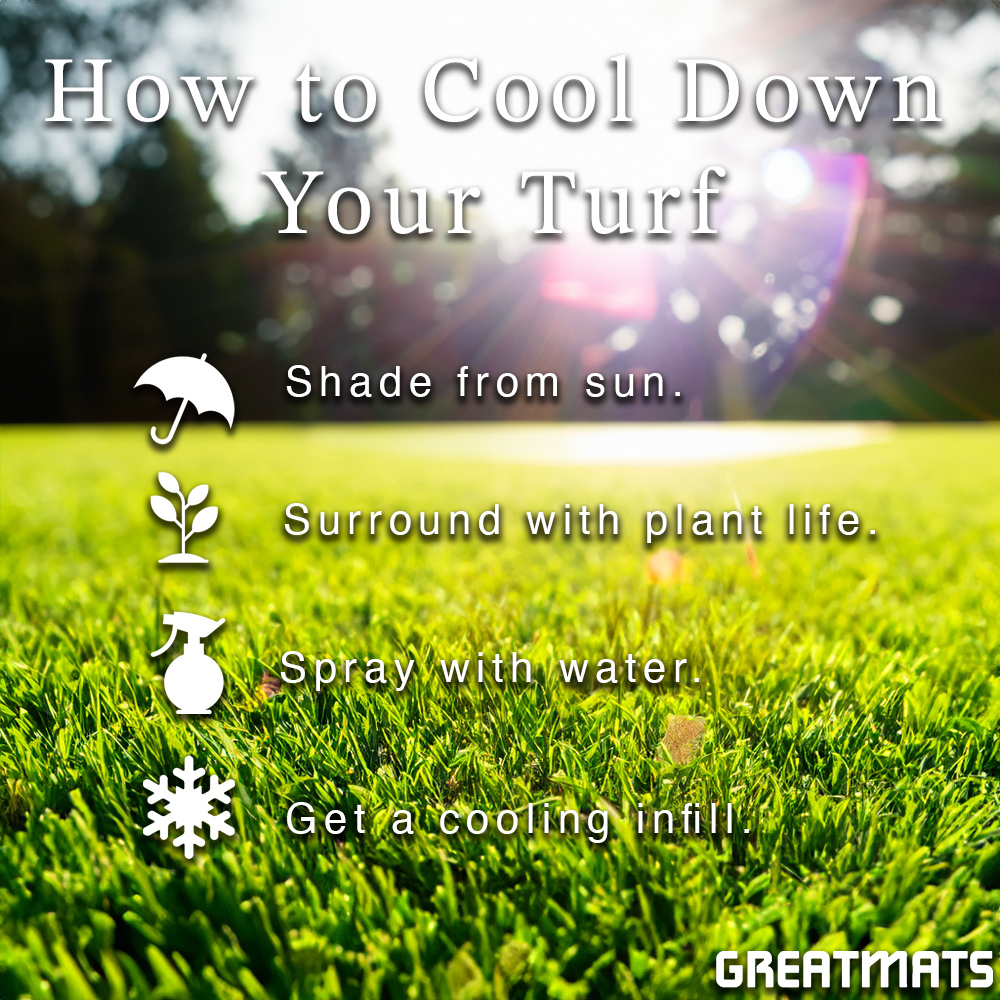 There is a lot of concern out there about outdoor flooring surfaces and whether or not they get hot. Artificial turf is no different. If you're one of those wondering if artificial turf gets hot -
Yes, it absolutely does!
That doesn't mean you shouldn't use it for outdoor pet areas, sports fields or backyards. It just means that you should pay attention to the type and color of turf you choose for those areas, what other conditions are at play and whether you have a way to cool down the turf.
Artificial Turf Direct Sunlight Testing (Unofficial) Conditions


Direct sunlight for at least 4 hours


Outdoor temperature ranges from 81 °F and 83 °F


Variety of turf colors and styles


Variety of turf thicknesses


Variety of backing styles including rubber, foam or none
Greatmats tested 44 different samples of outdoor artificial turf on an 81-degree day at its office in Milltown, Wisconsin, to help provide guidance on the types of turf that get the hottest in direct sun and which once resist heating up the best.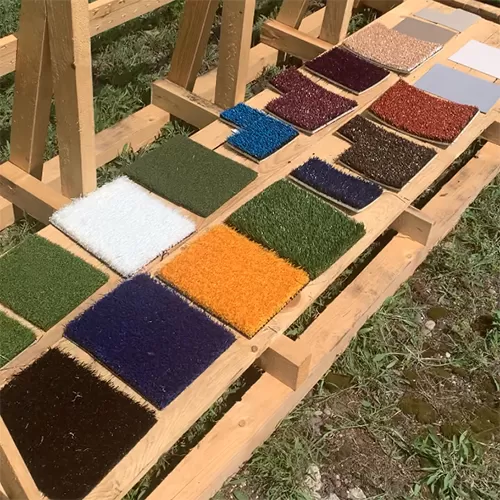 The samples represented turf with and without padding attached, those with a rubber base, and numerous different color options. Each sample was left in direct sunlight for just over 4 hours, and then the surface temperature was recorded using an infrared thermometer. Keep in mind this is an unofficial test and varying conditions could affect the results, including humidity, wind, etc.
Turf Rolls
After all samples were tested, we found that all but one turf did, in fact, heat up in the sun. With an outdoor temperature of 81 degrees at the time of testing, the coolest turf recorded a temperature of just 74 degrees while the hottest got to 144 degrees Fahrenheit.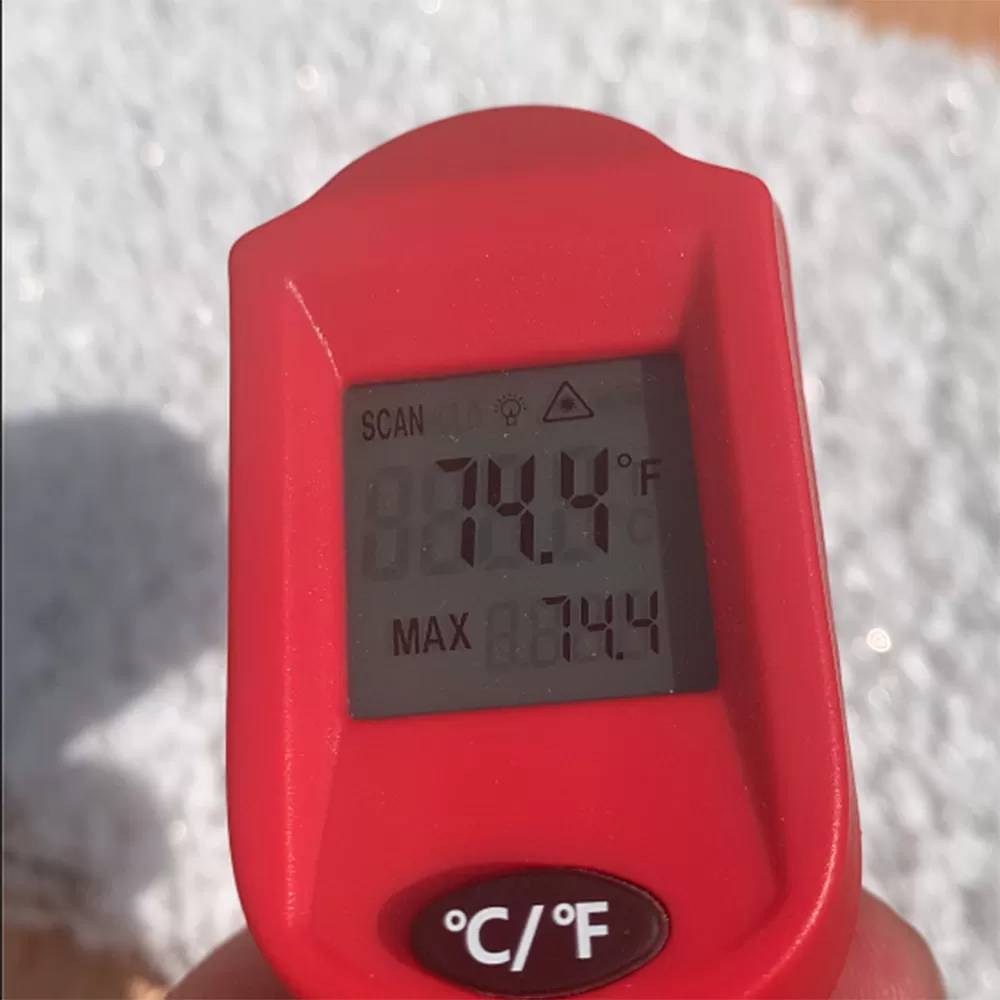 The turf that managed to keep the coolest was white in color and featured a polyethylene plastic surface material and a 5 mm foam backing. In total the turf product was ¾ inch thick.
At the other end of the spectrum was a black colored turf made of polypropylene plastic without the foam backing.
Both products come in a roll form.
Coolest:
Bermuda Artificial Grass Turf Roll Colors 3/4 Inch x 15 Ft. Wide 5 mm Padded - White
Hottest:
Bermuda Artificial Grass Turf Roll Colors 9/16 Inch x 15 Ft. Wide - Black
Turf Tiles
If you're considering outdoor turf tiles, both options tested featured a
rubber backing
. These tiles ranged from
1 inch to 2.5 inches thick
and had a maximum temperature reading of between 107 degrees and 124 degrees with the thinner tile staying at the cooler end of the scale.
Coolest:
RageTurf UltraTile 1 Inch x 24x24 Inches
Hottest:
RageTurf dBTile 2.5 Inch x 24x24 Inches
Colors
Several of our outdoor turf products are available in different colors and the color of the turf definitely made a difference in how hot the turfs got.
Bermuda Artificial Grass Turf Rolls
is available in 8 different colors. They also have padded and unpadded options. The padded options, ranged from 85 degrees (white) 124 degrees (black). The unpadded options ranged from 86 degrees (white) to 144 degrees (black).
Play Time Artificial Grass Turf
is available in 6 different colors and ranged from 92 degrees (white) to 114 degrees (black). While this turf is available with and without padding, only the unpadded version was tested.
V-Max Artificial Grass Turf
features a 5 mm foam backing and is available in 12 different colors. Temperature readings ranged from 74 degrees (white) to 135 degrees (brown).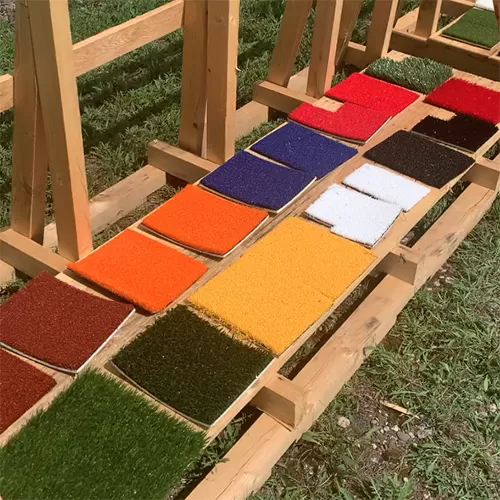 Does The Color Affect Temperature?
When considering which color of turf you'll be using, it might be helpful to check out these max temperature ranges we found during this unofficial test. We tested the same colors from different turf types.
Note: If there is no minimum shown below it is because we only tested one sample.
| Color | Low Temp | High Temp |
| --- | --- | --- |
| White | 74 | 92 |
| Yellow | 87 | 113 |
| Orange | 96 | 100 |
| Green | 97 | 140 |
| Red | 99 | 113 |
| Blue | 99 | 135 |
| Maroon | - | 102 |
| Black | 108 | 144 |
| Tan | - | 112 |
| Gray | - | 114 |
| Clay | - | 117 |
| Brown | - | 135 |
If you'd like more help in deciding which type of outdoor turf is best for you feel free to give Greatmats a call. We're happy to help.