Does A Standing Desk Floor Mat Make A Difference?
By Lisa Hobbie Created: July, 2021 - Modified: October, 2021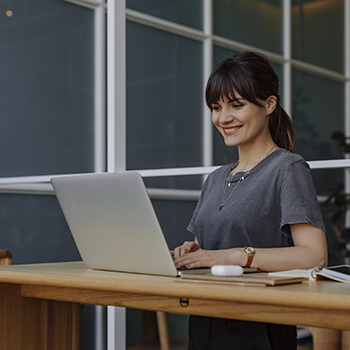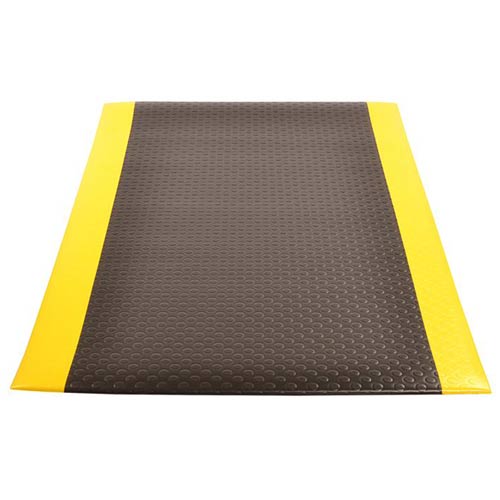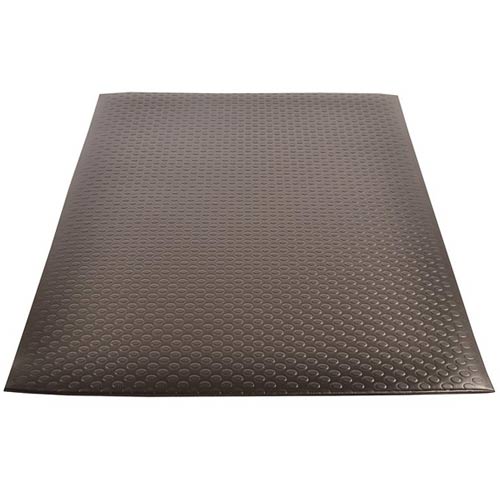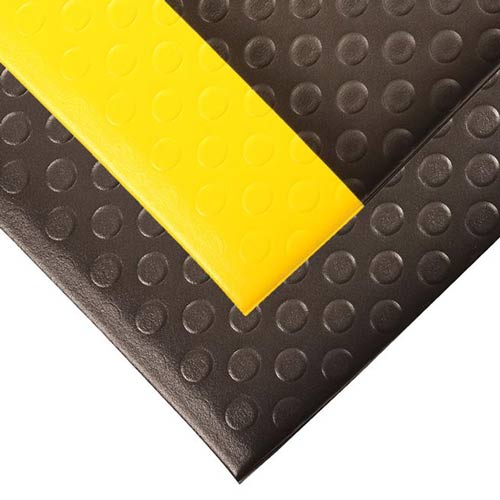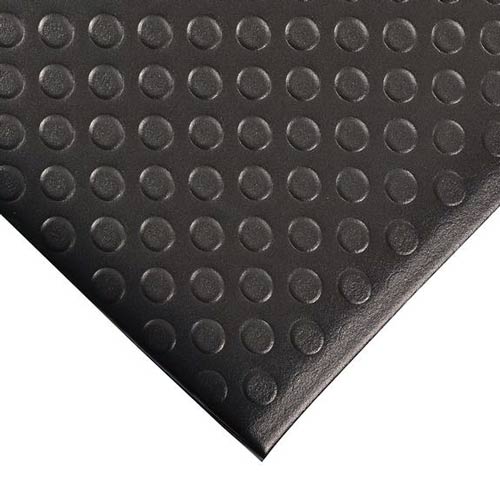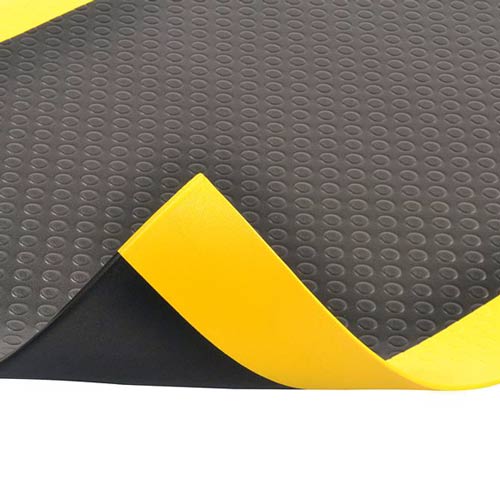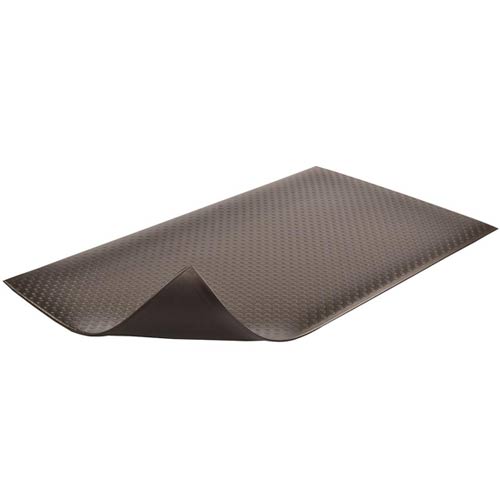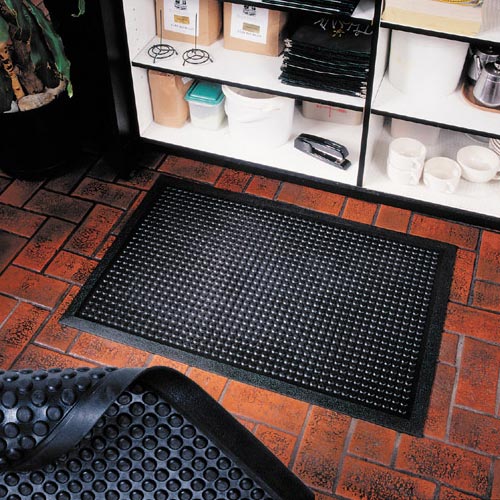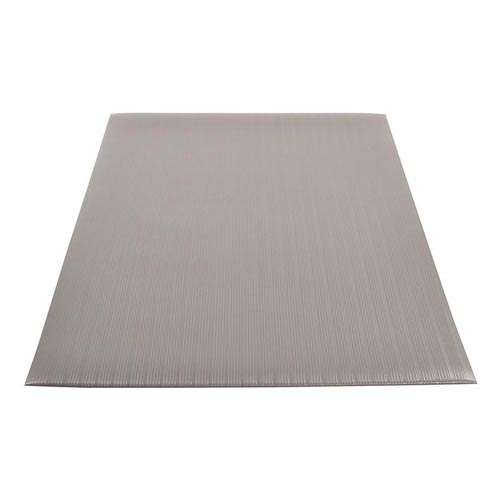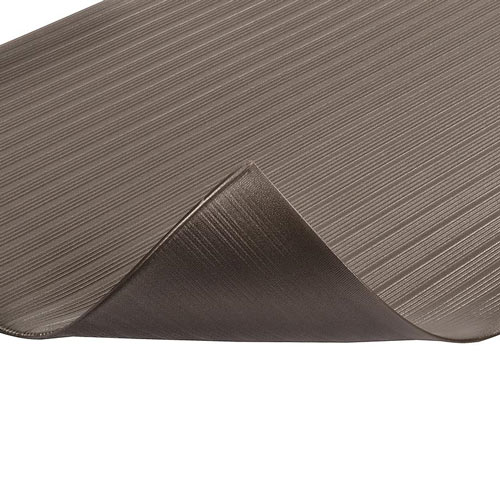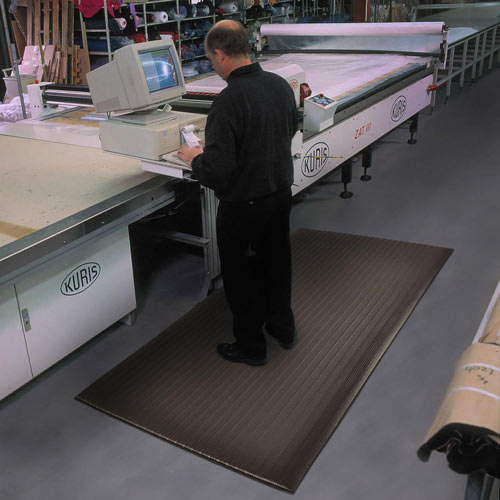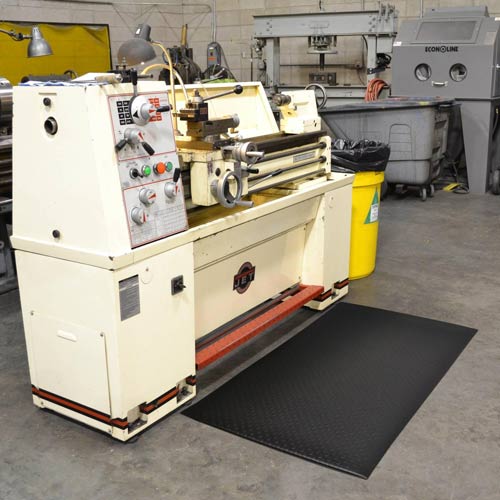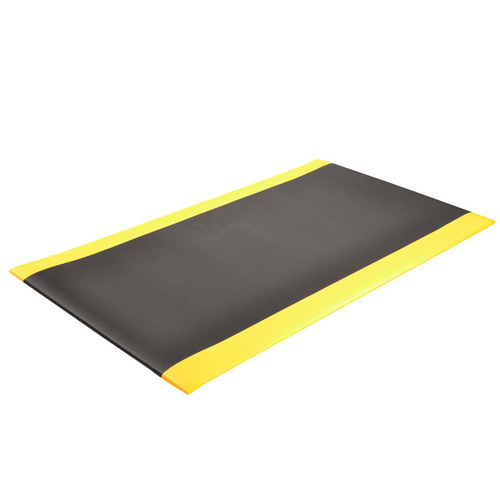 A
standing desk floor mat
offers many ergonomic benefits and helps make any standing job easier and more comfortable - whether in a commercial setting or office.
Not only does a standing desk floor mat offer anti fatigue benefits, allowing you to be more productive, but it also provides cushion and comfort - alleviating pressure from joints and muscles.
If you're looking for a standing desk floor mat, Greatmats offers the best. Of the numerous products to choose from, the following 5 are among the most popular:
This list represents a variety of different standing floor mat options, with those suitable for virtually any type of application.
VIP Black Cloud Light Weight Rubber Mat is a 3x5 foot large mat that is suitable for many different applications, from production lines, kitchens, and standing service areas to bakeries, busser stations, and any other space needing anti-fatigue relief.
This floor mat is ¾ inch thick and weighs only 10 pounds. It delivers an anti-slip textured surface that is easy to clean. It features a unique closed cell nitrile foam compound, resulting in the ultimate performance. It has a tapered edge for safety, and it carries with it a 5 year guarantee against breakdown from grease. It is not for use in wet areas.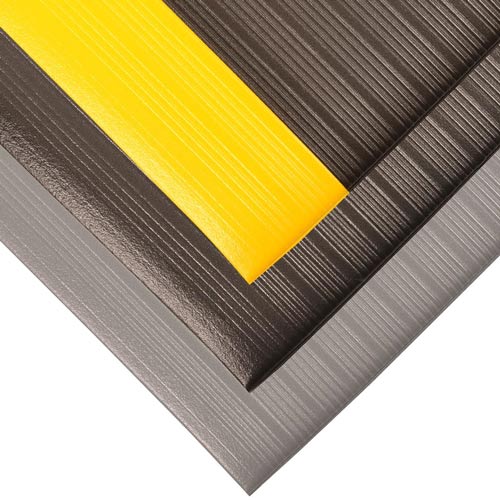 Airug Anti-Fatigue Mat is a PVC closed cell foam mat that is 2x3 foot and ⅜ inch thick. It is wear, slip, and tear resistant, and it has beveled edges for added safety.
This standing desk floor mat is a basic anti-fatigue mat that is made in the USA and has ergonomic benefits. It's free of DOP (diocytl phthalate) and DMF (dimethylformamide). It's suitable for manufacturing plants, assembly lines, packing and logistic warehouses, and individual work stations. It helps to alleviate leg and back distress and provides a heat barrier to cold floors.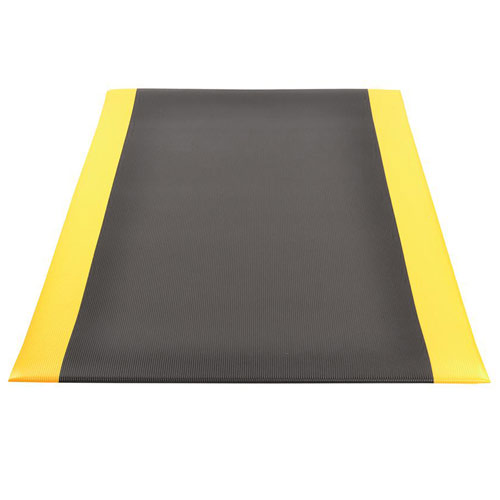 Blade Runner Anti-Fatigue Mat with Dyna-Shield are 2x3 feet mats that are perfect for manufacturing plants, assembly lines, packing and logistic warehouses, work stations, and work areas.
These mats are made to aid with traction and make cleaning up a breeze. These mats have a strong protective top layer that is very durable and surpasses other mats in tear resistance and tensile strength, and they are suitable for medium duty dry work areas.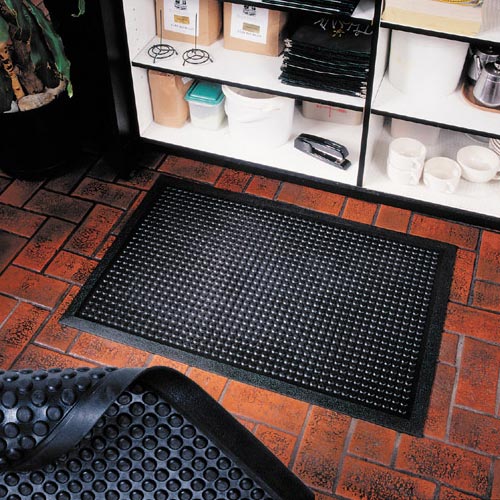 Bubble Eze Mat is a mat that features hundreds of molded raised bubbles on both sides offering slip resistance in any direction while providing worker comfort.
These mats are suitable for restaurants, industrial settings, retail shops, coffee shops, and cafeterias. They are not, however, suitable for greasy areas, and keep in mind that it's a fused product, so it will show a seam.
It can be used as a safety mat and safety runner, as it offers light anti-fatigue properties and has molded, beveled edges.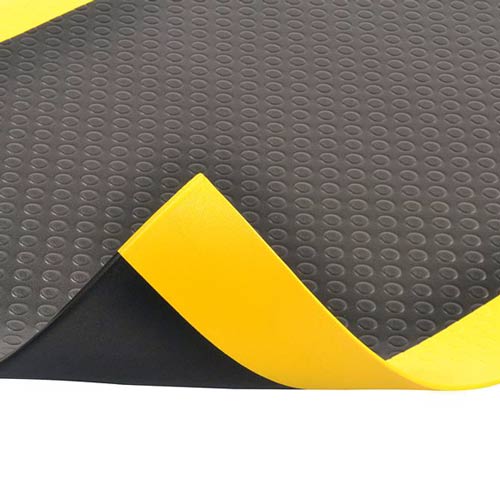 Bubble Sof-Tred Anti-Fatigue Mat with Dyna-Shield is a 2x3 foot mat with a distinctive, bubble stamped surface that allows for sure footing and easy cleaning practices.
This is a professional, anti-fatigue mat made to offer traction, slip resistance, and comfort while standing for extended periods of time in manufacturing plants, assembly lines, work stations, service counters, customer service desks, and more.
These mats offer resistance to wear and tear, and they are free of DOP and DMF. They are made in the USA with beveled edges.
Greatmats - For The Best Standing Desk Floor Mat Products
Greatmats offers the best selection of standing floor mat products that can be used to convert a cold, hard, unforgiving flooring surface to one with some pad and comfort to help make your day better when it can't be spent sitting in a chair.
The mats highlighted are all great to place in any space where extended periods of time will be spent on your feet. If you have questions about which of these products may be best for you, or, if you'd like to explore some of the other options available at Greatmats, just reach out to the friendly customer service staff. Together, you can decide which product will be the perfect one for your job and space. Regardless of the product you choose, when it comes from Greatmats, you know it is going to be the best.