Portable Dance Subflooring - St. Paul Ballet Testimonial
By Brett Hart Created: September, 2017 - Modified: August, 2019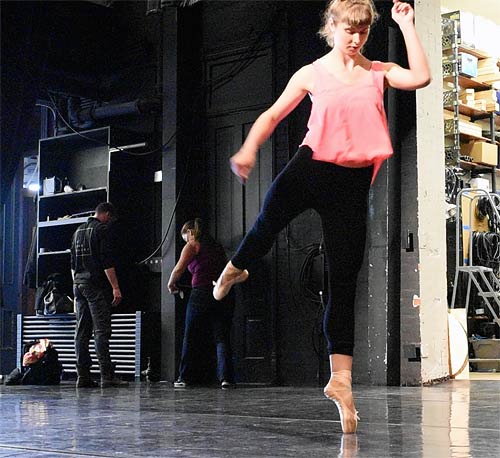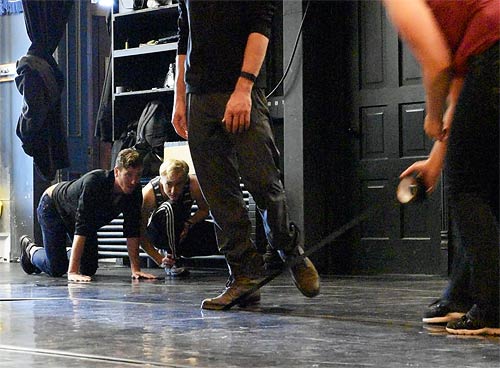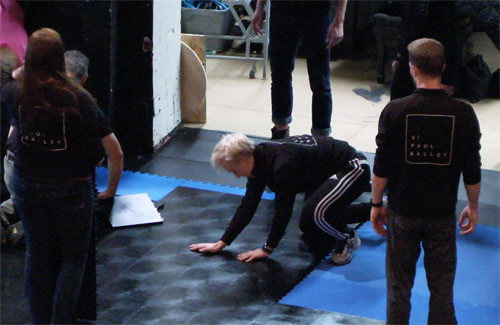 After performing on various forms of hard surfaces since it was formed in 1997, the St. Paul Ballet, which travels across Minnesota and Wisconsin to perform several times per year, has been in search of a portable dance subfloor that would ease the stresses on its dancers at an affordable cost.
While the dancers are able to practice on marley over a sprung dance floor, that system was too cumbersome for the Artist-Led company to transport for its traveling performances.
Instead, they've dealt with performing over hard surfaces, such as brick, cement or wood floors.
''We've performed on everything,'' said St. Paul Ballet Artistic Director Zoe Emilie Henrot. ''Our Board of Directors and dancers have been looking to create a traveling dance floor for quite some time to help keep the dancers safe while performing while at the same time allowing the dancers to perform in many different types of venues.''
After much research, St. Paul Ballet Board President Dave Trayers decided that Greatmats' Subfloor Dance Studio Elite system would be the most cost efficient subflooring system - and the easiest subfloor to travel with.
The Greatmats dance subflooring system consists of a layer of 2x2 foot interlocking foam tiles, topped by a layer of 1x1 foot snap together flat top plastic court tiles. The foam layer adds cushioning while the plastic layer offers a firm surface on which to lay a final layer of marley.
After ordering the subfloor, Trayers quickly went to work custom building a cart that would be able to both transport the tiles easily, but also fit neatly in the company's trailer without wasting critical space.
''(It was) very easy to transport and install using simple carts on wheels,'' Henrot said. ''Lightweight enough for anyone to help with the installation.''
That proved to be a good thing. As an artist-led company, the artist not only dance, but are responsible for administrative roles, organizing performances, outreach events, fundraisers, lectures and even installing their own floors.
The St. Paul Ballet was first able to test the flooring on Sept. 16, 2016 when they performed at the historic Mabel Tainter Memorial Theater located in Menomonie, Wisconsin. The 127-year-old theater, named one of the 15 most spectacular theaters in the world by CNN Travel, accommodated a relatively small 26x20 foot dance floor.
With a team of six working on installation, the subfloor was laid in about a half hour - the same amount of time it took to roll out and tape down the finished marley surface.
''I was very impressed with how little time it took to install the floor,'' Henrot said.
After studying dance for more than 20 years and being professional dance for five years, Henrot knew exactly what she was looking for from the flooring system.
''Jumping felt great right away,'' she said. ''This system definitely felt MUCH better on the joints when compared to the other floors we have performed on. ... Our bodies were not as sore from the shock of landings the next day.''
The one drawback she found, however, was that the floor was ''just a little too soft'' to support pointe work. ''It would be excellent as is for modern dance,'' she said.
''We are thrilled to be working with Greatmats on the dance floor system,'' Henrot said. ''We hope to be able to help design a floor that will protect dancer bodies for year to come!''

Zoe Emilie Henrot
St. Paul Ballet
St. Paul MN 55104