What Is the Purpose Of Cork Gym Flooring?
By Paige Cerulli Created: February, 2018 - Modified: May, 2020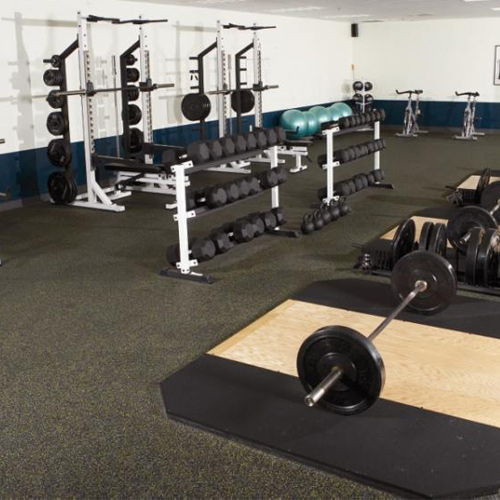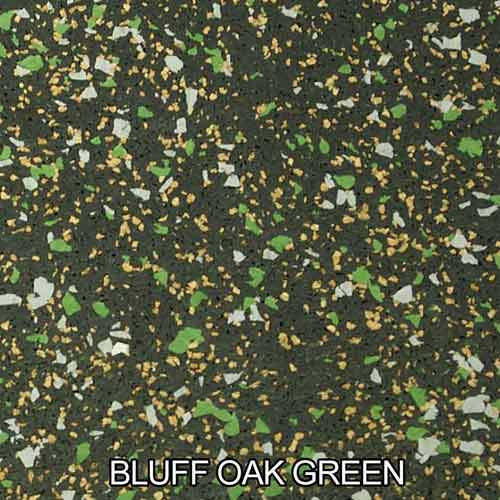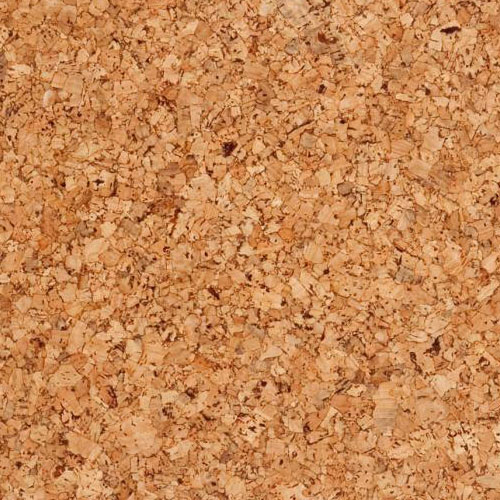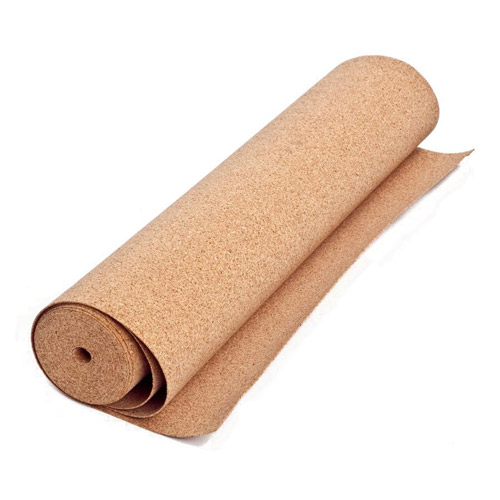 Cork gym flooring is gaining in popularity, and with good reason. Cork offers many benefits that are valuable to gyms, and when gym owners are looking for a comfortable, durable, and strong floor, cork can be a great solution.
Qualities Gym Owners Need In Gym Floors
Gym owners can't afford to make a mistake with their gym flooring. They need quality flooring that offers the following features:
Excellent durability
Minimal maintenance
Strength, especially when used with gym equipment
Appropriate traction
Shock absorption
Easy installation
Low cost
When you invest in cork for gym floors, you'll see that cork has all of these important features, and more.
Below are just a few benefits of cork that make it such a popular option for gym flooring.
Comfort and Shock Absorption
While the base provided by cork is similar to wood flooring, it flexes and helps to absorb shock - properties that are ideal for gym floors. Cork is far more forgiving than traditional wood flooring, and athletes may even notice decreased joint pain after exercising on cork flooring, as compared to how they feel after exercising on a wooden gym floor.
Cork's shock absorption is due to its unique construction. Unlike other materials, such as wood or vulcanized rubber, which have solid construction, over half of cork's volume is made up of air. This gives cork the ability to both compress and flex without incurring damage. Its natural makeup gives it excellent shock absorption properties that are favored in gyms and workout spaces.
Durability and Strength
You might assume that because cork is so flexible, it lacks the strength of other flooring options. Many foam tiles, which are soft and forgiving, can't withstand the significant weight of gym equipment, but that's not an issue with cork flooring.
Cork is inherently strong and durable. It creates surface suitable for supporting gym equipment, and the equipment legs won't sink down into the surface, like they can with carpeted flooring. Cork offers excellent strength so you don't have to worry about damaging the flooring. It can even flex with dropped weights, returning to its original shape.
Because cork is so durable, it can withstand significant foot traffic common in commercial gyms. It's long-lasting and backed by impressive warranties.
Hypo-Allergenic
Cork is a great hypo-allergenic flooring option that can help to keep your gym a cleaner, healthier place. Its dense structure means that the flooring doesn't trap allergens like pollen, dust, or pet dander. It's a healthier option than flooring such as carpet, which can trap allergens and prove irritating for people with allergies.
Cleaning cork flooring is easy; just vacuum or sweep away the dirt, and use a wood floor cleaner if you're looking for a more thorough deep cleaning. Some cork flooring can be buffed with a wax coating for an eye-catching finish in your gym.
Sound Insulation
The structure of cork provides natural sound insulation in gyms. Cork contains trapped air, and that structure helps to muffle the sound of footfalls, jumping athletes, and even dropped weights. This sound dampening property is highly valuable in gyms, since it can make a workout space more enjoyable for all athletes, even helping to attract new clients.
Termite Repelling
Cork is a waxy flooring, and naturally repels termites and ants. And if that's not enough of a benefit for you, cork is also resistant to fire, mold, and mildew. It's a wise investment that can potentially save gym owners significant money.
Sustainable and Eco-Friendly
One of the greatest benefits of cork is that it's a sustainable, eco-friendly resource. It's a great way to go green in any gym.
Cork flooring is made from cork bark that's harvested from a cork oak tree. Most of these trees are located around the Mediterranean, with Portugal being the major supplier of cork bark.
Cork oaks grow thick layers of cork bark. The bark is made of dead cells that are gradually pushed to the outside of the tree. Trees must be at least 25 years old before their cork is ready to harvest, and on average, trees produce cork for about 150 years.
Because only the bark of a cork tree is harvested, the tree itself can continue to regenerate. In about a decade, the tree can be harvested again, and then the process repeats. There's no killing of the tree involved, making cork flooring a highly eco-friendly option.
Popular Cork Gym Flooring Options
Cork flooring in gyms comes in many different forms. From underlayment options to interlocking tiles, Greatmats offers plenty of different cork gym flooring options.
Cork Underlayment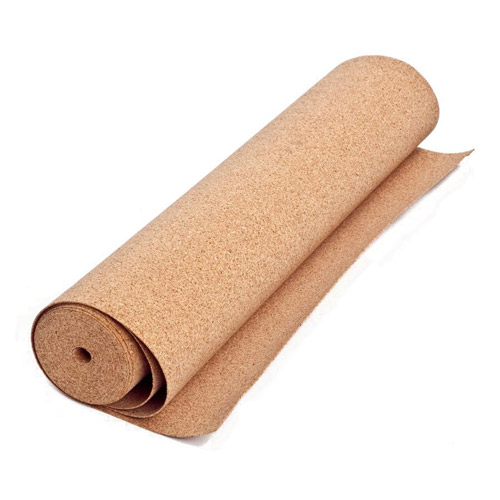 If you'd like to harness the properties of cork but prefer another surface product, consider a cork underlayment. Our commercial quality cork underlayments can be used with traditional wood gym flooring, providing cushion, shock absorption, and sound insulation.
A cork underlayment can make your wooden gym floor more comfortable for athletes, offering the shock absorption that indicates quality gym construction. You can still get the eye-catching look of a polished hardwood floor, but cork underlayments take the athletic quality of your flooring up to the next level.
Cork Laminate Floor Tiles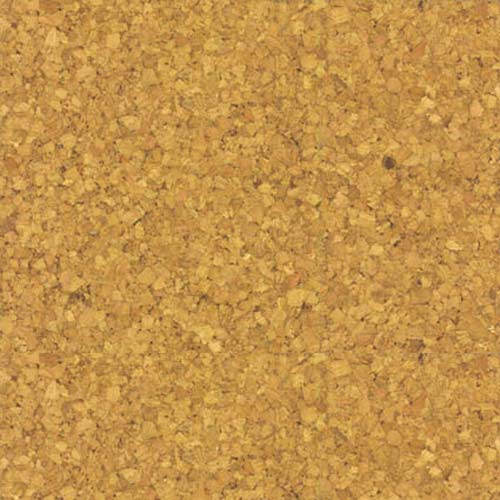 Want to create a stylish, yet functional space in your gym? Cork laminate floor tiles are another choice. Our Cork Laminate Floor Tiles are a durable, abrasion-resistant cork gym flooring option. These tiles are the strongest cork floors available, and feature Wear Resistance Technology to keep the flooring looking great. The Wear Resistance Technology features tiny ceramic micro beads that protect the floor against abrasion and scratches.
These tiles offer excellent thermal insulation, and their shock absorption properties can't be beaten. They can help to prevent sore legs, feet, joints, and backs, making your gym a more comfortable workout space for athletes.
Stylish and beautiful, these all-natural cork tiles are suitable for smaller rooms, simply because of their smaller size. Consider them for gym entrances, smaller training rooms, and other spaces where you want a distinctive, durable, and comfortable flooring.
Rubber Flooring Gym Cork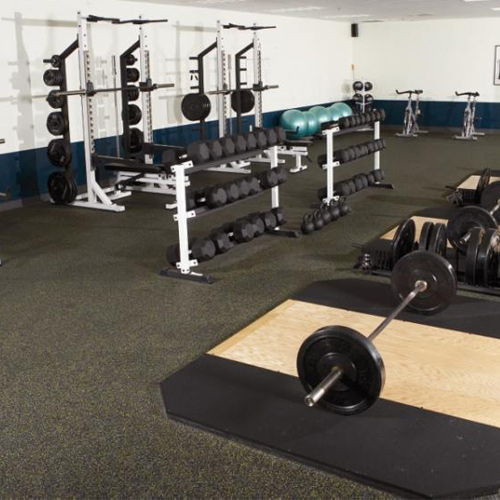 Weight rooms see significant use and abuse, and rubber flooring gym cork is an excellent option for these intensely used areas. Our FlexeCork Interlocking Cork Rubber Tiles are environmentally friendly, yet durable enough to hold up to significant wear and tear. The tiles measure 1/2 inch thick, and are made of a cork and rubber mix. The mix creates a designer look, while still retaining the shock absorption and durability that these materials are known for.
These rubber flooring gym cork tiles are available in a range of colors, so you can get the exact look that you desire. Both the cork and rubber content are recycled, making this flooring eco-friendly. The interlocking tiles are easy to install, and are ideal for weight rooms where only the strongest, most durable flooring will do.
Investing in Cork Floor for Gyms
Using cork for gym floors is a wise investment. Not only is cork a highly comfortable and forgiving surface, but it's also extremely strong. Often, you have to sacrifice strength for comfort, but cork provides a perfect blend of the two. It's a great way to create an ideal surface that athletes will love, as it helps to reduce joint pain and even absorb the impact of dropped weights.
But cork for gym floors serves other purposes, too. Gym owners appreciate its sound dampening properties, which contribute to a more enjoyable gym atmosphere. Cork can help to prevent cold from seeping up from a concrete subfloor. And the fact that cork is hypo-allergenic as well as resistant to mold and mildew means that it contributes to a healthier gym environment, overall.
Unlike hardwood flooring, cork flooring requires minimal maintenance, and can be used in many different areas of a gym. It's strong enough for use in a weight room, yet attractive enough to be used in an entranceway or hallway.
Finally, cork is an eco-friendly option. If you're looking for ways to keep your gym green, cork flooring is a great option. Your green-friendly flooring may be a selling point to clients, depending on the common values in your gym's location. Plus, cork flooring has a distinctive look, and athletes will quickly notice the comfort of your new flooring. This can help to bring in new clients and grow your gym's reputation.
If you're considering new flooring for your gym, cork may be a practical investment. There are countless reasons to use cork for gym floors. If you have questions about the cork flooring products we offer, please give our Customer Service Representatives a call. We would be happy to answer your questions and provide you with product samples as you explore the options for your new gym flooring.