Cheerleading Giveaway Entry - St. Mark School
By Created: August, 2017 - Modified: August, 2019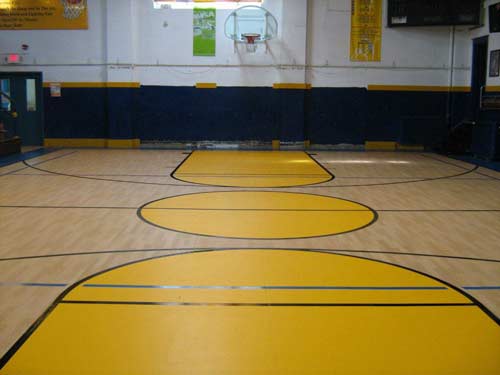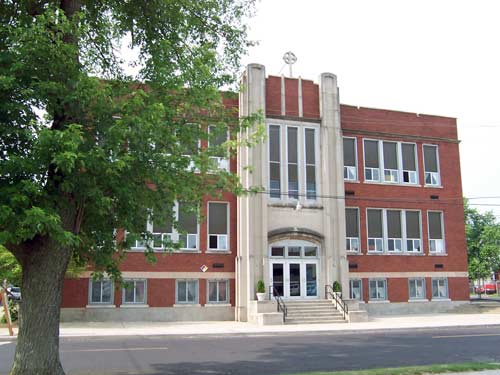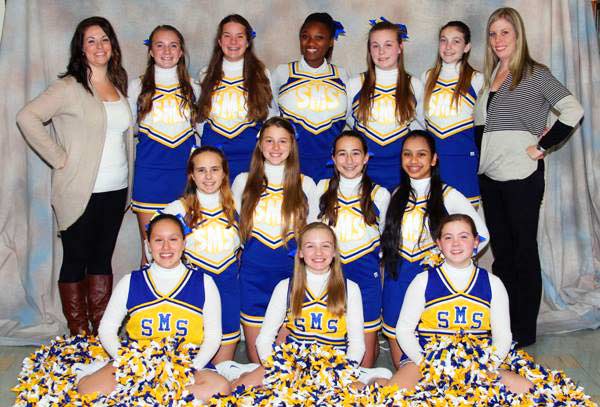 My name is Jenny Campbell, and I am a third grade teacher and cheerleading coach at St. Mark School in Peoria, IL. St. Mark is Catholic school with 45% free and reduced lunch. We do not have an athletic budget whatsoever, and at the bottom of the non-existent budget would be our cheerleading program. In order to buy anything new for cheer we must fundraise.
This year, we competed in the IESA (Illinois Elementary School Association) State competition. In order to be a competitive cheer squad, we must do several stunt sequences. We do not have the proper mats (or any mats) to practice stunts in our gym. We would benefit greatly by having the opportunity to get cheerleading mats to practice our stunts.
Our athletic department would also benefit from the cash prize ($350) to order new basketball uniforms. Unfortunately, our current boys' basketball uniforms are falling apart. The numbers and letters are constantly falling off the jerseys to the point that parents have to iron them back on before each game.
Overall, this extra funding would greatly benefit our program and allow our cheerleaders to have resources that promote greater safety and increased skill development. Our athletic department is definitely in need of updating all uniforms, and this grant would also help cover a small part of what will be a big cost to the program.
Thank you for your consideration.

Jenny Campbell
St. Mark Catholic School
Peoria IL 61606