Cheerleading Giveaway Entry - Riddle Junior-Senior High School
By Created: July, 2017 - Modified: August, 2019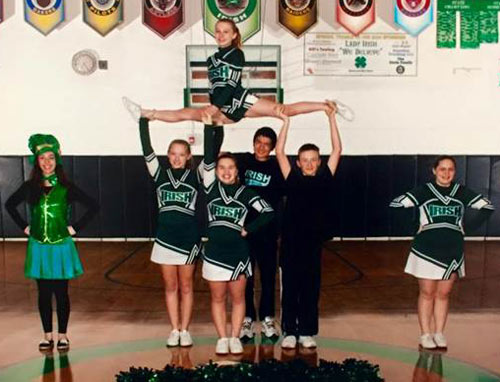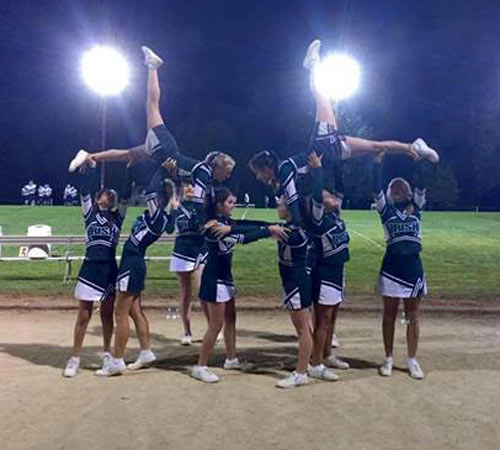 Our junior high and high school cheer team has just completed its first full year of cheer after almost a decade without a cheer squad. Our school district was formed in 1882 and the school we currently occupy was opened in October of 1936. However, after years without a team, we are starting all over in terms of building a program. Our rural community is a small one at just under 1,200. Riddle is primarily a lumber community and is located off of I-5. Riddle is an hour north of Grants Pass and a half hour south of Roseburg, Oregon.
Though we will soon have a new metal building, thanks in part to a grant, which should be completed by summer to house our wrestlers (We had two state champions this year.), the cheerleading squad, and a weight room, we do not have all the equipment needed. Mats are on the top of the cheerleaders' ''want'' list in order for us to safely work on our stunts and floor work.
This past year we have practiced primarily outside on the grass or in my classroom on small portable mats. Based on our lack of proper equipment, we had to limit what we could do for safety purposes. However, we had a successful year during both the football and basketball seasons. Recently, we worked with a neighboring cheer team for a joint dance and cheer/stunt performance, and we held a successful cheer camp for our students in kindergarten through sixth grade.
Though I cannot speak for the athletic department, I believe they would like to have mats for our wrestlers. This past year they have had to practice in the locker room when the previous mat room was re-purposed to be used for a welding program last summer. Still, we had two wrestlers who won first place in the state in their respective divisions (2A/1A 113 and 132).
We have dedicated coaches and athletes who work diligently. Though, we do not have the budget to purchase new equipment for our athletes. Winning this contest, would provide needed mats for our cheerleading team and our wrestling program.

Beverly Scott
Riddle Junior/Senior High School
Riddle OR 97469