Cheerleading Giveaway Entry - Norwalk High School
By Created: August, 2017 - Modified: August, 2019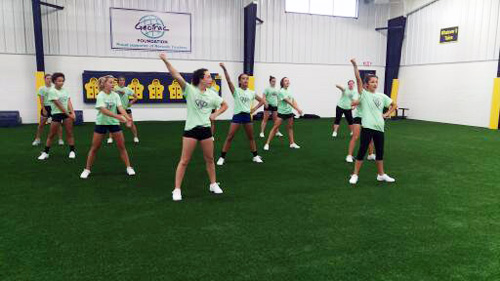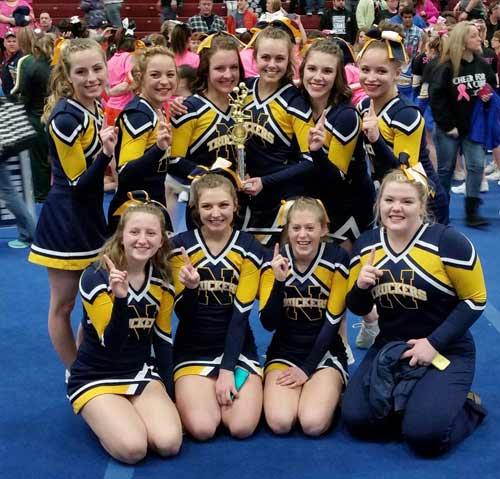 The Trucker cheer program would use Greatmats products to directly benefit our student athletes though skill building and safely improving our practice facilities. As with many high school cheer programs, we do not have a designated practice facility and share our practice sites with other sports.
Currently we have tumbling practice session, however, we are working towards being able to provide on-site tumbling instruction. Winning products through Greatmats would give us a way to begin to outfit our practice area for this additional instruction.
Although game day cheering is our focus, we reinstated our competition squad this year, and improving our practice facilities will help us be able to grow this new part of our program. Board policy does not allow us to stunt at all, so we want to do all we can to improve our tumbling skills and offer our athletes other ways to compete.
Many of our cheerleaders are also interested in cheering at the college level, so anything that we can do to improve skills and confidence will benefit our athletes. (We currently have 1 cheerleader cheering at a DIV 1 school and another at DIV 2!)
Another goal is to host a competition in the coming year as a fundraiser for our program needs and to increase awareness of school cheerleading programs in our area. Winning the Greatmats Cheerleading Giveaway would put us on our way to meeting these goals.
As in many schools across the country, our athletic department is budget conscious and tries to do as much as possible with the funds allocated by the district to directly benefit student athletes. Winning the Greatmats Cheerleading Giveway would add to our purchasing power in working towards providing for the needs of our cheerleading program. Improving practice areas and hosting a competition as a fundraiser would benefit our athletic department as well as the cheer program.
Kristie Wert, Head Cheerleading Coach at Norwalk High School

Kristie Wert
Norwalk High School
Norwalk OH Ohio