What Are The Best Server Room Floor Mats?
By Lisa Hobbie Created: September, 2020 - Modified: January, 2023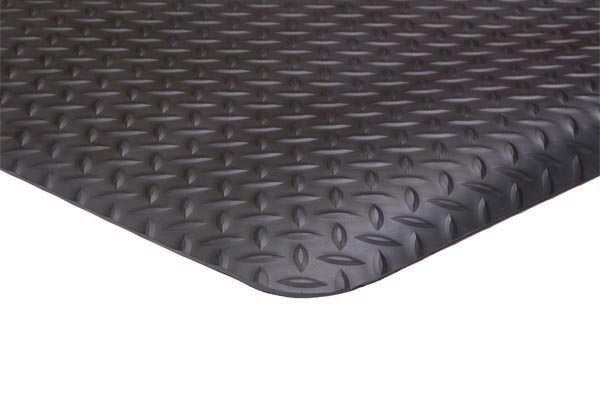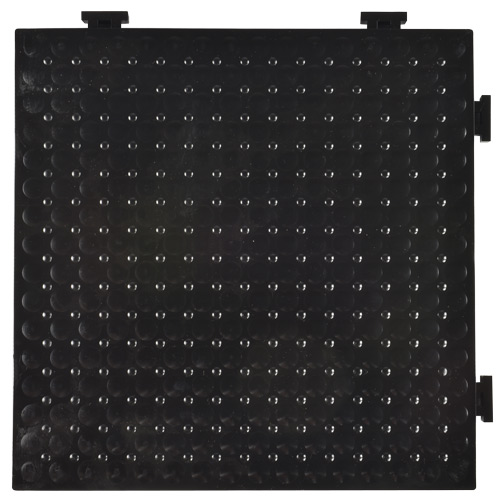 Having a dedicated room to serve as a centralized location to keep a wide range of equipment like cable, routers, switches, and networking equipment safe is a bit of an undertaking. It is well worth the time and energy it takes to plan for it, though, as having everything in one room makes it easier to manage the computer equipment, software, and other system aspects which covers what's needed to power your company. 
Server room flooring is not something to skimp when planning for this space, as flooring made from the right material will help keep the space clean and safe. If static is discharged throughout the room, for instance, serious damage could occur. Insulated floor coverings, like carpet, can lead to a high-risk environment and safety hazard.
Considerations for Server Room Flooring Options
Raised Flooring - The raise in the floor allows the flow of air. This allows more even distribution of cooled air with less wasted energy and the need for an extra fan system.
ESD Tested - The flooring should also be ESD tested to ensure protection of your equipment.
Durable - The server room flooring also needs to be capable of standing up to heavy server racks and equipment.
Greatmats offers a number of server room flooring solutions that are well worth the cost. From those with anti static and other qualities essential to a server room, to those made from specific material combinations essential for a tech space, Greatmats is your one stop server room flooring stop.
LonMat UV Vinyl Rolls 6x30 Ft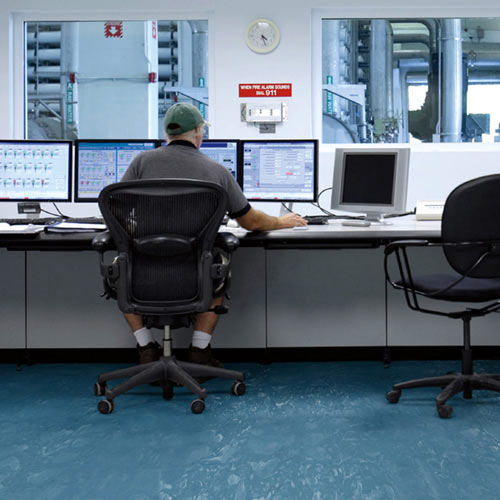 The
LonMat UV Vinyl Roll
is designed to protect workers from electrocution. The sheet vinyl is often used by the U.S. military on naval vessels because it meets the U.s. military and NATO switchboard matting specifications. LonMat UV product is fire-retardant and water-tight when installed with heat-welded seams. It features a UV-cured urethane finish that makes maintenance a breeze. UV LonMat UV is available in four marbelized colors: blue, gray, beige, and green.
Conductive Diamond Foot 2x3 Flooring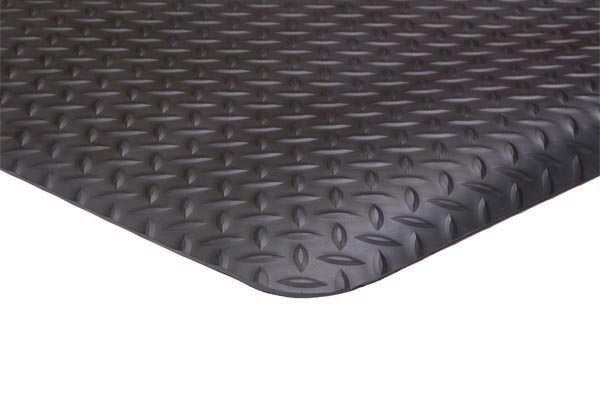 The
Diamond Foot server room flooring
is another solution that reduces static electricity from workers and prevents damage to vulnerable electronic equipment. This durable, vinyl surface is bonded to a resilient, anti-fatigue, closed cell foam with beveled edges. It provides anti-slip traction and is anti-static and water repellant.  There is a grounding snap installed if requested, and it can be custom cut. This product is a favorite among employees who have to stand for extended periods of time.
Anti-fatigue Apachestat Soft Foot 2x3 Feet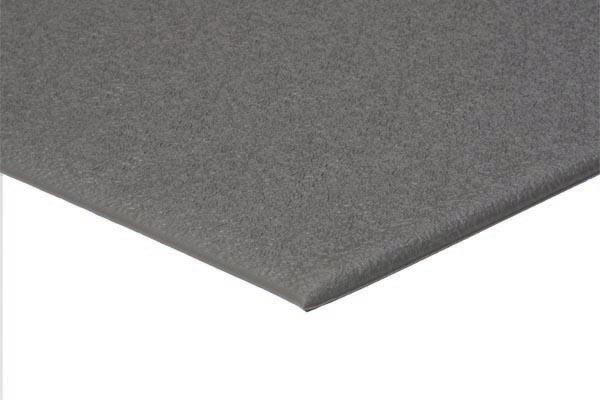 For
server room flooring providing the best in anti-fatigue, comfort, and relief
, this is among the best. This mat can be cut to fit any work area, and there is a grounding snap installed on all mats. This product is made in the USA and is anti-slip, water repellant, and water resistant. It is also anti-static, so it helps prevent damage from static electricity. 
Anti-fatigue Solid Super Soft Tile
This
server room flooring
is ¾ inch thick and comes in 1x1 foot tiles. It is easy to install without adhesive, and it can be portable as needed. This product provides a cushioned, anti-fatigue surface that interlocks with a tooth system. This keeps the floor fastened tightly together. It is made from 100 percent recycled PVC plastic, and has an embossed triangle or goosebump surface. This tile has a UV stabilizer and fungus inhibitor, and it is resistant to oils, solvents, acids, and most chemicals.
Greatmats for your Server Room Flooring needs!
Greatmats has a number of flooring solutions that would perform well in a server room. When choosing your flooring, make sure you find one that will protect your equipment, keep your employees safe and comfortable, and perform well in a technological environment. A floor that is anti-static, anti-fatigue, and suitable for a dry environment is one that will work well for your server room.
If you are unsure which product will work best for your space, reach out to the very knowledgeable staff at Greatmats. They can discuss the different options for you and help you determine which may be the best fit for your server room. They will compare and contrast the different options, discuss pricing, and even send samples. Rest assured, if you're shopping for server room flooring, the staff at Greatmats will help you choose the perfect solution based on your preferences and needs. And with the best service and guarantees available, you can be confident in knowing you wont find a better product, anywhere.