What Are The Best Large Outdoor Mats?
By Paige Cerulli Created: May, 2022 - Modified: May, 2023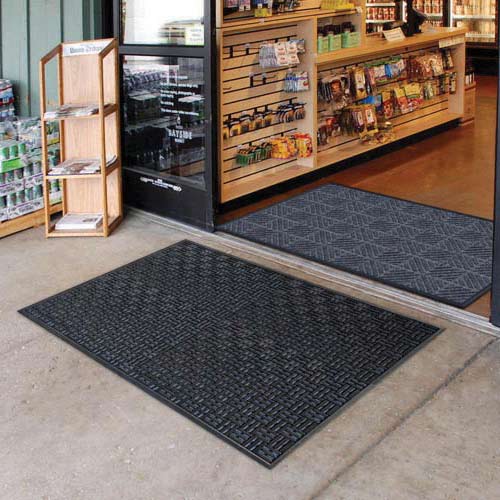 Whether you're looking for a welcome mat for your business or need to make your patio into a more comfortable space, large outdoor mats can transform an outdoor space. As you explore the different mats for sale, it's important to find a mat that offers the features and the quality you need.
Considerations When Choosing Large Outdoor Mats
As you shop for outdoor mats, consider the following features and which matter most to you.
Mat Durability
Outdoor mats need to withstand temperature extremes, weather, and sunlight. The materials that a mat is made of contribute to its durability.
It's also important to choose a mat with UV resistance, which can help to protect its colors and prevent the material from degrading.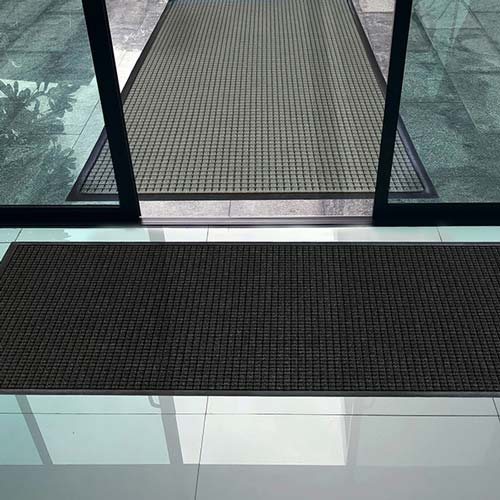 Drainage Properties
When you're shopping for a mat for outdoor use, you'll need a product that is not only waterproof, but that also helps to drain water away. Consider whether the mat has perforations that water can flow through, and make sure that it's designed to prevent standing water from pooling.
Traction
Be sure to also look for a mat that's designed to maximize traction. For the most safety, look for a mat that offers non slip traction not only when it's dry, but also when it's wet.
Installation Method
Consider the type of installation that's ideal for your situation. For entry mats, a dry lay situation is best, but the mat's weight and size will contribute to how well it stays in place.
The installation method can vary with other mat types. Think about whether you will be able to install the mat yourself or whether you will need to hire a professional to help, which can increase the overall cost of your project.
The Best Large Outdoor Mats
At Greatmats, we have many large outdoor mats for sale, and they're suitable for different types of installations and different uses.
Go Mat Artificial Grass Mat
The Go Mat Artificial Grass mat is highly realistic and is suitable for camping, patios and balconies, play areas, tailgating, pet areas, and more. The fibers are stain resistant, and the mat has a finished edge for a clean look.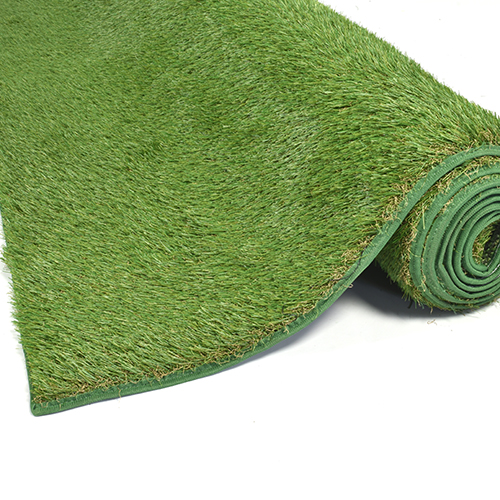 Made in the USA, the mat won't fade or fray, and is UV resistant for extra durability. The fibers are supremely soft, making for a comfortable and welcoming surface.
The mat is also incredibly easy to install, and it requires almost no site preparation. The mat is designed to be picked up and moved, so it can be dry laid and then rolled up once you're no longer using it.
AquaFlow Outdoor Entrance Mat
The AquaFlow Outdoor Entrance Mat is made with 60% recycled rubber, making it an eco-friendly choice. This heavy duty entry mat features drain holes that let water quickly flow through.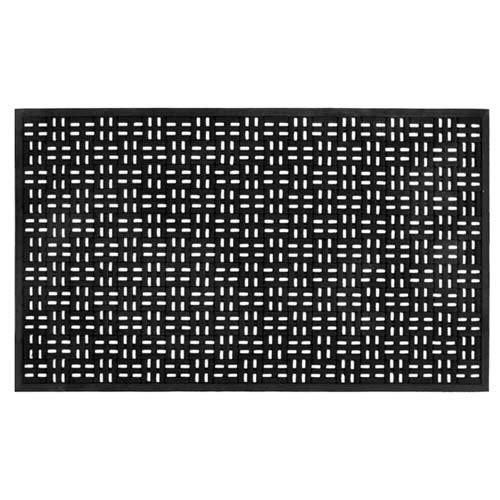 The mat's wiper blade and nib design creates a scraping action, while the mat's anti-slip traction helps to prevent falls. The mat is water- and wear-resistant and can be shaken clean for easy maintenance.
Waterhog Fashion Indoor Outdoor Entrance Mat
The Waterhog Fashion Indoor Outdoor Entrance Mat can be used both indoors and outdoors, and it's designed to withstand the wear and tear it will see in commercial businesses. The waffle pattern design helps to capture dirt and debris, so the mess never makes it through the door.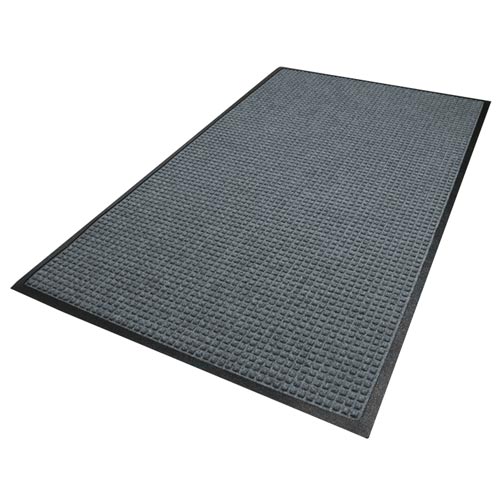 The backside is made of 20% recycled rubber, while the fibers are made of 100% post consumer recycled plastic bottles, so this mat is an environmentally friendly choice.
The mat's bi-level construction effectively traps dirt and moisture, while the high-traction surface contributes to the safety of your business. The mat is available in a standard black, along with 18 extra color options.
Mission Mat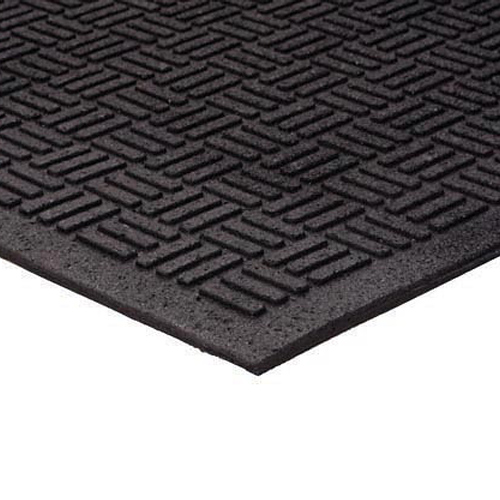 The Mission Mat is an outdoor entry mat that you can use in schools, retail shops, industrial applications, and even for your RV entrance. Made of recycled rubber, the mat offers valuable anti slip traction for safety.
The parquet pattern creates a multi-directional scraping action to quickly and effectively clean shoes. You can shake or hose the mat off for easy cleaning.