What Is The Best Hickory Flooring Option and Alternative?
By Lisa Hobbie Created: November, 2020 - Modified: March, 2021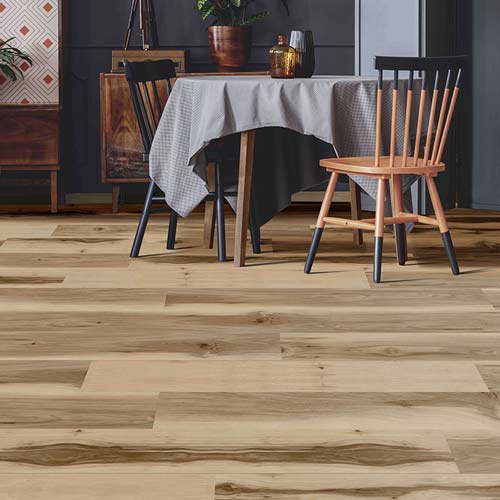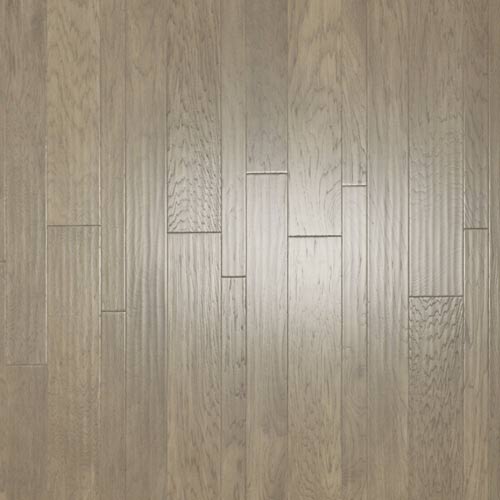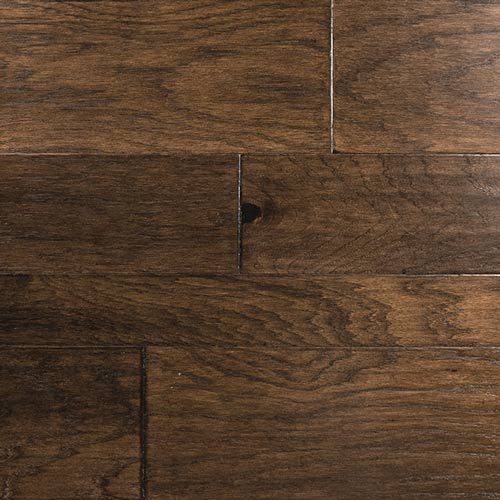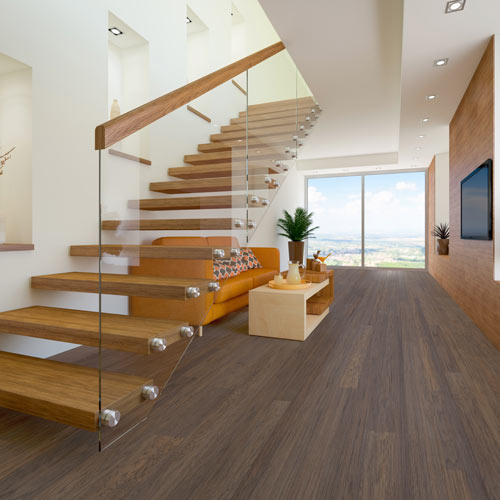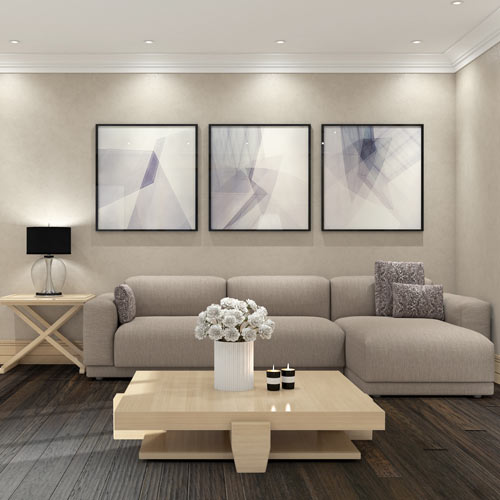 When thinking about hardwood flooring and hardwood alternatives, hickory may be among your top choices… and for good reason! Hickory flooring is a popular favorite among hardwood fans, as it has such rich aesthetic appeal and beauty that sets it apart from its competitive counterparts. It has numerous distinct features, from bold knots, markings, and color variations to a hardness that holds up well in high traffic areas. It is very durable and damage resistant, and it is relatively easy to maintain. 
Prefinished hickory flooring options are among the most popular choices, as their beautiful stain and versatile finish provide for a fabulously finished product immediately after installation. 
Although Greatmats offers numerous hardwood flooring options, there are two fabulous hickory flooring solutions to which you'll want to pay special attention - the Italian Coast Engineered Hardwood product and the Northern Retreat Vinyl Planks. Both of these hickory flooring solutions combine quality and durability with attractive beauty.
Italian Coast Engineered Hardwood Flooring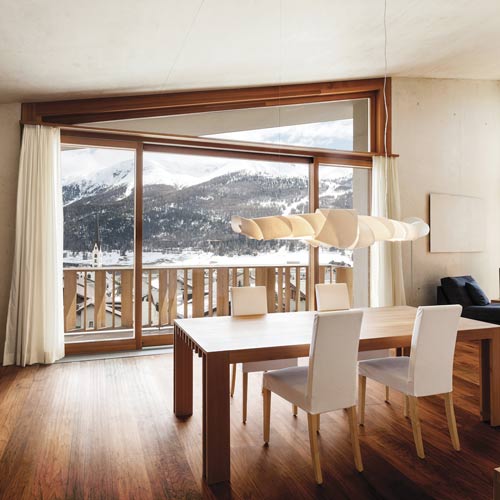 Italian Coast Engineered Hardwood Flooring
presents the look of distressed hand stained planks that bring out amazing wood grain patterns. This flooring is handcrafted, vibrant, and dynamic. 
Multiple widths of wood planks help produce a creative and attractive floor design suitable for any home, cabin, office, or retail space. This product features beveled edges and a stunning finish. It contains at least 60 percent recycled pre-consumer raw material, and it is Lacey Act Compliant, ensuring protection of both plants and animals. 
The floor is very easy to keep clean with a sweep or dust mop process once a week - or more as needed. Any spills or accidents should be cleaned immediately, and the flooring should not be cleaned or wet mopped with water that could damage the flooring. A simple wood floor cleaner, rather than harsh or abrasive cleaners, will do the trick. 
The texture of this product is hand scraped, and the width of the planks are 3, 5, and 6.5 inches. They are 11 to 71 inches in length and ⅜ inch thick. This product costs around $3.55 per square foot, and it comes with a limited 35-year manufacturer's residential finish warranty and a limited lifetime manufacturer's structural warranty. 
Northern Retreat Stone Vinyl Flooring Planks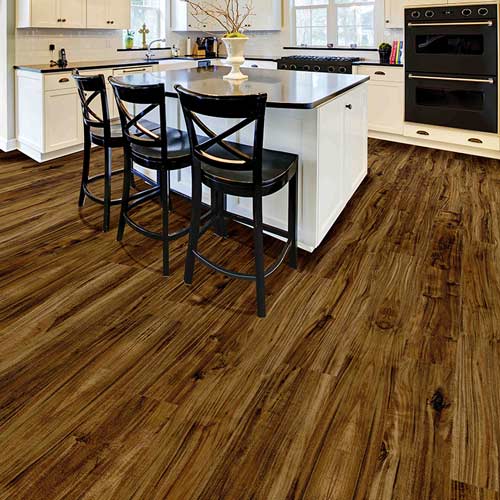 Northern Retreat Stone Vinyl Flooring
is a great hickory flooring alternative that is scuff and stain resistant. This product is suitable for virtually any setting, as the high quality, luxury vinyl features a wood grain appearance - without the sometimes fragility that hardwood presents. 
This commercial grade faux wood flooring has a 1.5mm attached foam underlay, supplying the floor with a layer of added comfort. This is a great hickory flooring alternative for any area not suitable for laminate or hardwood, as it is hygienic and damage resistant. It is actually virgin PVC that is phthalate free. 
It is certified by SCS Global Service, and with this floor, no acclimation is necessary. This product is relatively easy to clean and maintain, too. The flooring should just be swept regularly to remove dust and dirt. Be careful not to use too much water, and never use wax, polish, abrasive cleaner, or scouring agents. A mild detergent can be used; just be sure to rinse the floor adequately. Keep in mind that the planks can be slippery when wet. 
Each plank is 7.17 wide by 48.82 long by .19 inch thick. It features a 0.5mm wear layer and beveled edges. It comes with a 17 year manufacturer's warranty, and it costs about $3.65 per square foot.
LonContrail Vinyl Rolls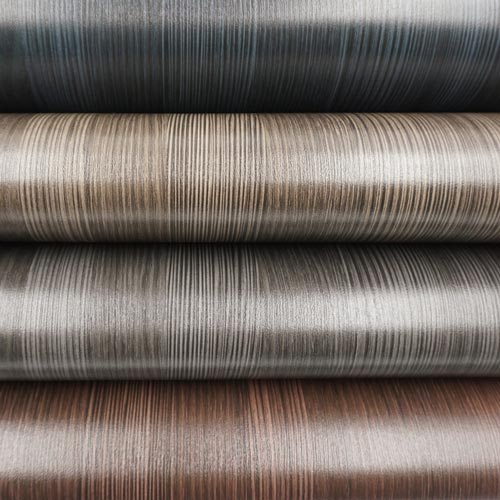 If you think hickory flooring would be a great look for your aircraft, check out these vinyl rolls which are available in hickory and other wood grain patterns. The vinyl flooring is antimicrobial and is a low VOC option that hides scuffs with its brush stroke look and is designed to last.
Greatmats - For your hickory flooring and wood flooring alternatives
Aside from the fabulous products highlighted, Greatmats offers a number of other flooring solutions for sale for hardwood lovers. Although not hickory specific, many of the products offer a variety of designs that resemble various wood grain patterns. From wood grain foam tiles to various floating floor products, Greatmats has many products that would compliment the hickory flooring solutions, or that could satisfy the desire to have a woodgrain finish at an affordable price. 
With light and dark options, natural unfinished looks, rustic designs, and distressed finishes, there is a product to suit just about any design preference. 
When you're ready to purchase your hickory flooring, let Greatmats go to work for you! Simply reach out to the staff at Greatmats to learn more about the featured hickory products, or, to inquire about the other wood grain flooring options available. Regardless of the product you choose, you simply can't go wrong when you purchase your flooring from Greatmats.